Here's Georgie! An Energetic Wheaten in Fox Meadow
Tuesday, 30 November 2021 09:20
Last Updated: Tuesday, 30 November 2021 09:23
Published: Tuesday, 30 November 2021 09:20
Katy Goldman and Dara Gruenberg
Hits: 610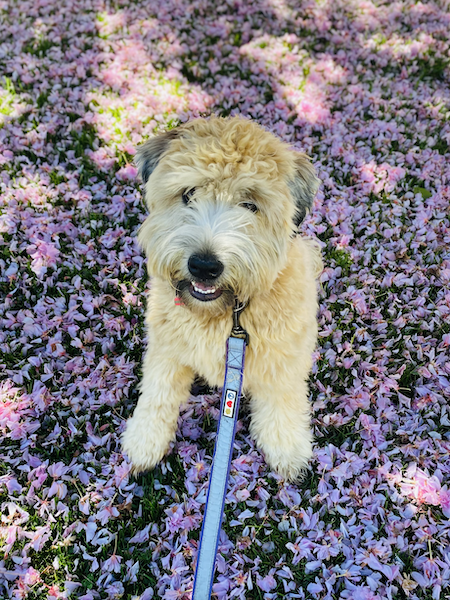 This week's featured pet is Georgie, a 1 1/2 year old Soft Coated Wheaten Terrier. She is a member of the Mulvey family. They got her from a wonderful breeder in Ottawa, Canada called Keepsake. Georgie's father is a well known Wheaten show dog who goes by the name of "Raise Your Glass".
Georgie is so much fun, full of energy, and can be a little naughty from time to time! Her favorite things to do are go for long walks in her Fox Meadow neighborhood, play in the backyard, and steal socks off the feet of her two brothers, Rhys and Knox. But the most fun she has is when someone leaves the bathroom door open...Georgie will grab the toilet paper roll and run around the house making a huge mess!!
Georgie makes the Mulveys laugh a lot, especially when she gets her "zoomies". Every now and then, she is overcome with a huge wave of energy and sprints around the house or yard in huge circles as fast as she can until she tires herself out.

Georgie is well known around the neighborhood from the many walks she takes. Her signature move, when she sees another dog coming down the street, is to lay flat on the ground and hold perfectly still until the dog gets close enough to say "hi" to.
Georgie lives with her mom, Colby, her dad Brendan, and her big brothers Rhys and Knox. They all love her and get a kick out of Georgie's big personality!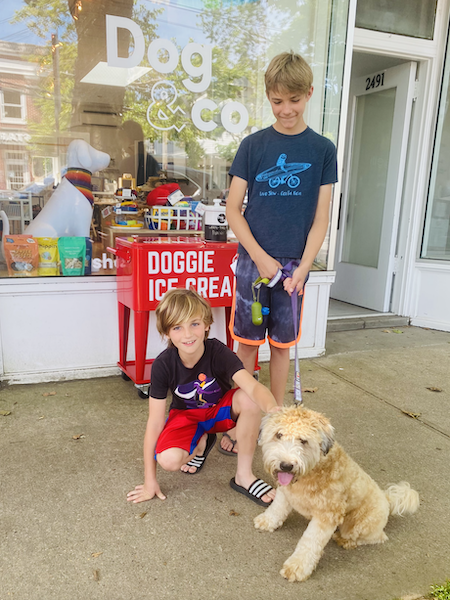 Georgie with Rhys and Knox