Violinist Kelly Hall-Tompkins and Cellist Jerry Grossman to Perform in Scarsdale
Monday, 06 February 2023 17:42
Last Updated: Thursday, 16 February 2023 15:32
Published: Monday, 06 February 2023 17:42
Joanne Wallenstein
Hits: 904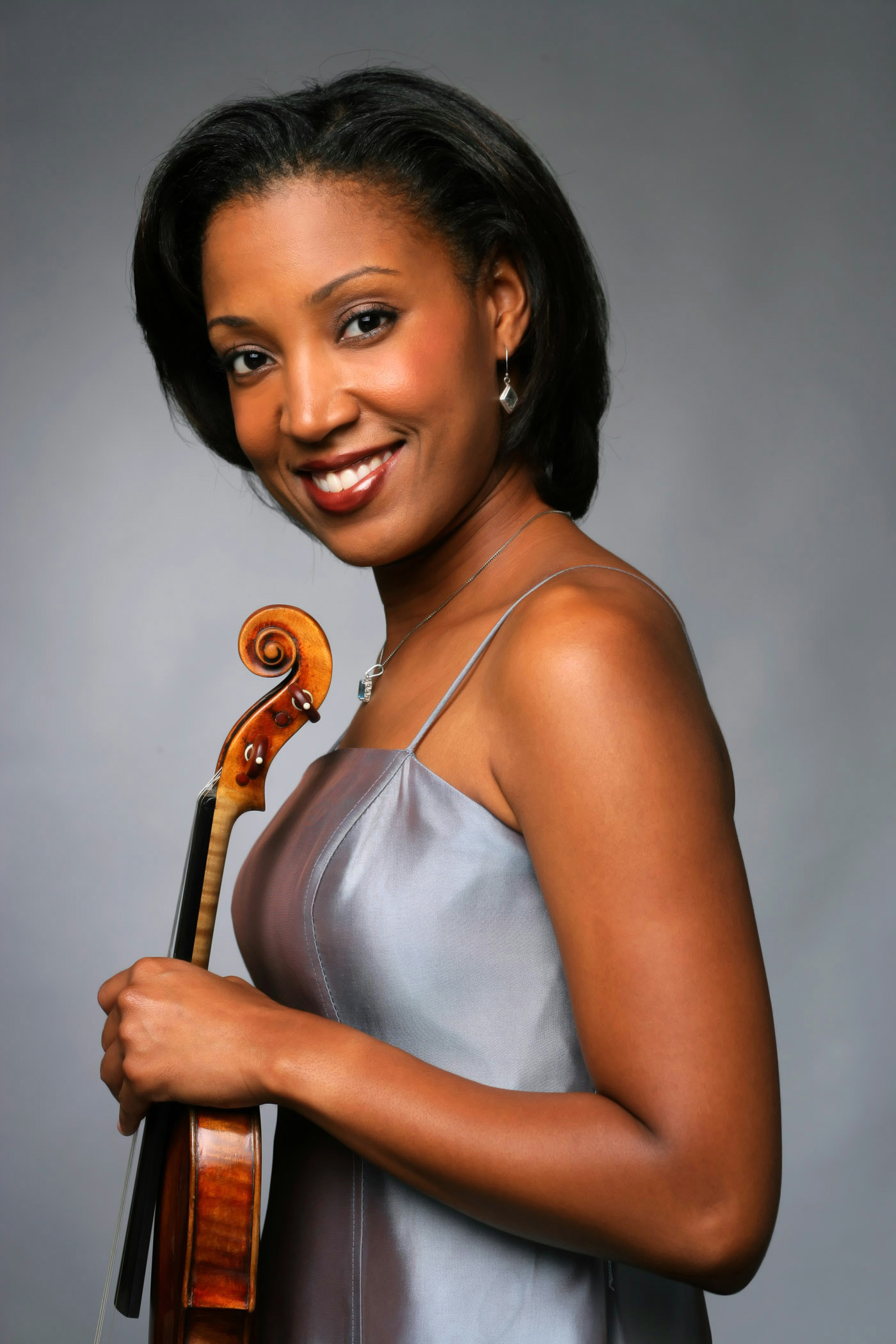 Violinist Kelly Hall-Tomkins presents a Master Class at Hoff-Barthelson Music School on March 9, 2023. Photo by Chris Lee.The 2023 Hoff-Barthelson Music School Master Class Series commences with famed violinist Kelly Hall-Tompkins on Thursday, March 9, 2023, from 7:00 – 9:00 pm at Hoff-Barthelson Music School, 25 School Lane, Scarsdale. Jerry Grossman, principal cellist of the Metropolitan Opera Orchestra will present the second class in the series at the Scarsdale Library, 54 Olmsted Road, Scarsdale, on Sunday, March 12, 2023, from 2:00 – 4:00 pm
Both classes are open to the public to observe free of charge, however reservations are required and can be made by visiting www.hbms.org, e-mailing hb@hbms.org or by calling 914-723-1169.
About the Hoff-Barthelson Music School Master Class Series

Master class coaching by guest artists has been part of Hoff-Barthelson's curriculum since the School's founding in 1944. This distinguished tradition continues this season with a roster of world-class musicians and educators including Kelly Hall-Tomkins, violin; Jerry Grossman, cello; Ruth Slenczynska, piano; and Jennifer Grim, flute.
Master classes are an enlightening experience for students and audiences alike. After months of careful preparation, students perform for, and then receive feedback and guidance from a master teacher who challenges the student to think in new and critical ways about the piece they have prepared. The results are inspiring and enlightening and serve as a catalyst for students to reach new heights in their own musical explorations. Yet, the learning is not limited just to the students who perform. Any student—regardless of their level of development, or whether or not they even play the same instrument—can learn a great deal.
About Kelly Hall-Tompkins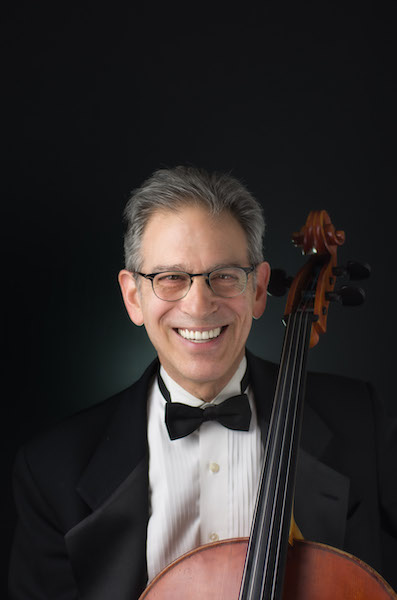 Principal cellist of the Metropolitan Opera Orchestra Jerry Grossman will perform at the Scarsdale Public Library on March 12, 2023. Photo by Pedro Díaz.

Winner of a Naumburg International Violin Competition Honorarium Prize, Concert Artists Guild Career Grant, Sphinx Medal of Excellence and featured in the Smithsonian Museum for African-American History, Ms. Hall-Tompkins is a trailblazing and innovative violin soloist entrepreneur who has been acclaimed by the The New York Times as "the versatile violinist who makes the music come alive," for her "tonal mastery" (BBC Music Magazine) and as The New York Times "New Yorker of the Year." She has appeared as co-soloist in Carnegie Hall with Glenn Dicterow and conductor Leonard Slatkin, in London at Queen Elizabeth Hall with conductor Michael Morgan, recitalist at Lincoln Center, soloist as the Inaugural Artist in Residence with the Cincinnati Symphony, and with the Symphonies of Baltimore, Dallas, Jacksonville, Oakland, Greensboro, recitals in Paris, New York, Toronto, Washington, Chicago, and festivals of Tanglewood, Ravinia, Santa Fe, Gateways, and in France, Germany and Italy.
At home with genres beyond classical music, Ms. Hall-Tompkins is the first soloist to perform the Wynton Marsalis Violin Concerto after the original dedicatée and toured for 5 years with Mark O'Connor. She was "Fiddler"/Violin Soloist of the Grammy/Tony-nominated Broadway production of Fiddler on the Roof. Inspired by her experience, she commissioned and developed the first ever Fiddler solo disc of all new arrangements, The Fiddler Expanding Tradition, which is featured alongside her recital in Kiev, Ukraine in the new documentary "Fiddler: A Miracle of Miracles" on the 55-year history of the musical. Ms. Hall-Tompkins' Imagination Project was called groundbreaking" by STRINGS Magazine and has received over 1 million views on YouTube.
Actively performing virtually throughout the pandemic, numerous projects include premiering 4 pieces written for her, creating and being invited to unique collaborations, including a new co-composition with Tony-nominated actor Daniel Watts, Echo: Shostakovich in Catharsis with aerial dancer Alexandra Peter and Frisson Films, Gil Shaham's Gilharmonic, and with WQXR as part of the inaugural Artist Propulsion Lab.
As founder of Music Kitchen-Food for the Soul, Kelly Hall-Tompkins is a pioneer of social justice in classical music, bringing top artists in over 100 concerts in homeless shelters coast to coast from New York to Los Angeles, and in internationally in Paris, France. Ms. Hall-Tompkins is on the faculty of the Manhattan School of Music and also a published author contributor to Music and Human Rights on Routledge Press.
About Jerry Grossman

Jerry Grossman has been the principal cellist of the Metropolitan Opera Orchestra since 1986. He has appeared in recital, and with symphony orchestras and chamber ensembles throughout the United States. His highly acclaimed New York debut at the Metropolitan Museum of Art was followed by the American premiere of Kurt Weill's 1920 Cello Sonata, leading to recording that work, as well as works by Dohnanyi, Prokofiev, Bartok, and Kodaly for Nonesuch Records. He has appeared as soloist in Carnegie Hall and on domestic and European tours with the Met Orchestra playing Don Quixote by Richard Strauss. The performance has also been recorded for Deutsche Gramophone.
A long association with the Marlboro Music Festival, including numerous 'Music from Marlboro' tours and recordings, figures prominently in Mr. Grossman's chamber music experience. He is a former member of Orpheus and Speculum Musicae and has also appeared as a guest artist with the Guarneri, Vermeer, and Emerson String Quartets. He was the founding cellist of both the Chicago String Quartet and the Chicago Chamber Musicians. Before assuming his position at the Metropolitan Opera, Mr. Grossman was a member of the Chicago Symphony for two seasons and the New York Philharmonic for two seasons.
Mr. Grossman began his music studies in his native Cambridge, Massachusetts. His teachers there included Judith Davidoff, Joan Esch and Benjamin Zander. He attended the Curtis Institute of Music, where he studied cello with David Soyer and chamber music with the other members of the Guarneri Quartet. Sandor Vegh and Harvey Shapiro were also important influences.
Mr. Grossman has held faculty positions at the Juilliard School, the State University of New York at Binghamton, and DePaul University in Chicago. He currently teaches at the Kneisel Hall Summer Music Festival in Blue Hill, Maine.
Additional classes in the series will be held Saturday, April 22 with pianist Ruth Slenczynska and Friday, May 9 with Jennifer Grim, flute.
About Hoff-Barthelson Music School:

Hoff-Barthelson Music School has achieved national recognition as a premier community music school for its unsurpassed leadership in education, performance, and community service. With a faculty drawn from the region's most talented teachers and performers, Hoff-Barthelson has long been one of Westchester County's most cherished cultural resources. At Hoff-Barthelson, students find a warm, friendly music school dedicated to the highest standards of education, performance, and community service. Students of all ages, aptitudes, and levels of interest enjoy a supportive, joyful learning environment; a focus on the whole person; exceptional teaching; and a multifaceted curriculum.
Hoff-Barthelson Music School is proud to be a grantee of ArtsWestchester with funding made possible by Westchester County government with the support of County Executive George Latimer. Programs are made possible, in part, with support from the New York State Council on the Arts with the support of Governor Kathy Hochul and the New York State Legislature.