Meet Me at the Station for Dinner
Wednesday, 28 September 2016 14:23
Last Updated: Thursday, 29 September 2016 21:22
Published: Wednesday, 28 September 2016 14:23
Judie Dweck
Hits: 6314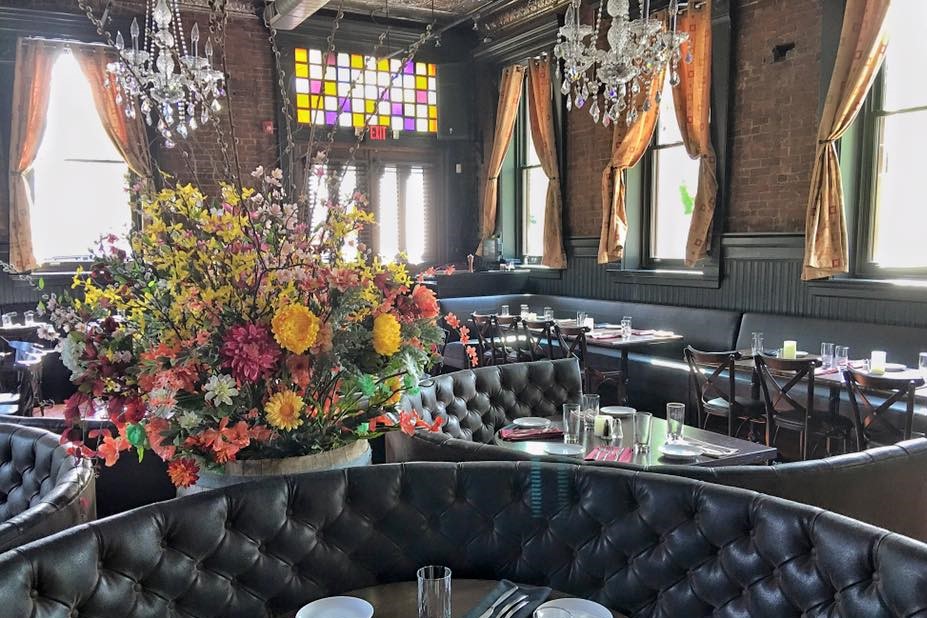 My destination this week was to visit Modern on the Rails in Mamaroneck. It is housed in the second oldest and surviving train station building on the Metro New Haven Line. It was most recently the home of Club Car. The impressive Romanesque Revival style red brick building, overlooks a tree lined park with umbrella tables and lush plantings on either side of the heavy wood doors of Modern on the Rails. As you enter, you are transported to the past century.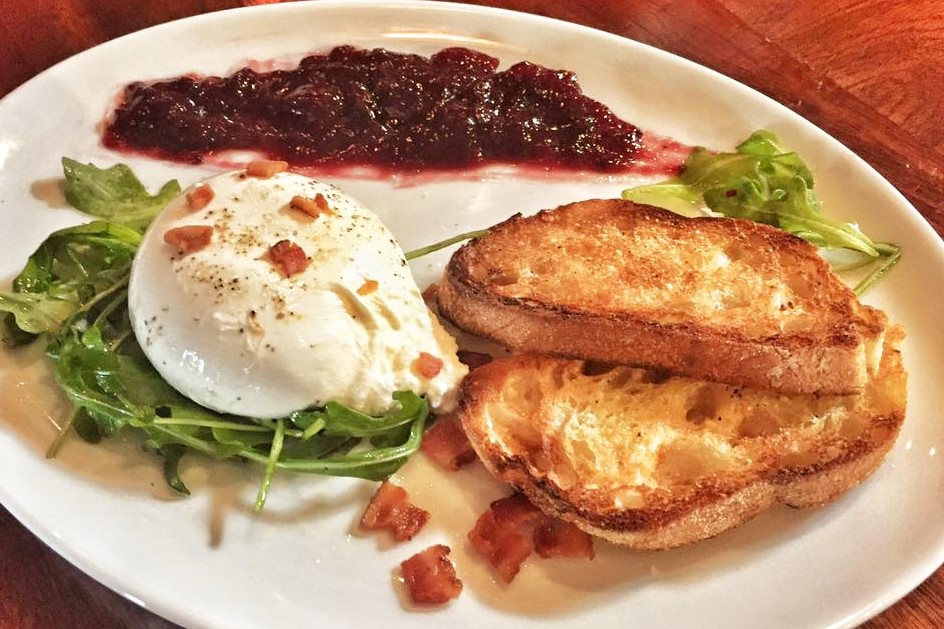 It is owned by Sebastian Aliberti and Tony Russo, also owners of Modern in New Rochelle and Jerry Tomic, co-owner of the Croatian restaurant Dubrovnik in New Rochelle, as well. I had the pleasure of chatting with the personable managers, Sebastian Aliberti Jr. and Ana Zarak. "We are a historic landmark offering a varied Italian menu with an American bistro twist. Some of our recipes are traditional, originating with past generations of the Aliberti family. Other choices are new creations. Grandma Aliberti's lasagna and marinara sauce are memorable, as are many of the original kitchen creations, which often appear on the daily dinner specials, as well. We are family oriented, and hope to become a staple in Mamaroneck." Co- manager Ana Zarak, indicated that "I love the element of surprise each day. It makes my job exciting." Both Sebastian and Ana love interacting with their guests. The service here is a perfect combination of being solicitous without becoming overbearing, which results in a comfortable relationship between the restaurant and its patrons. "At Modern on the Rails, we maintain the classics, but are always experimenting with new ideas."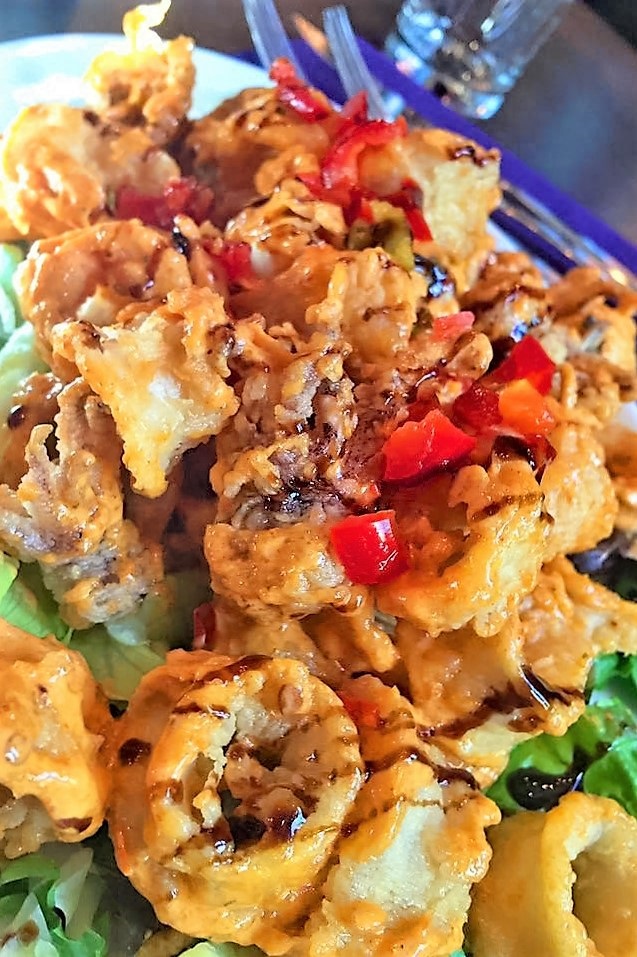 The large space keeps its old world feeling with very comfortable circular banquettes, many gleaming crystal chandeliers, stained glass and a welcoming bar. A large wine cabinet, built in keeping with the style of the period by Mr. Tomic is a beautiful piece of craftsmanship. Seating about 160 guests inside and 60 outdoors, Modern on the Rails is a delightful place to dine.

The menu is extensive and at dinner many specials are offered, as well. We started with selections from the raw bar. Jumbo shrimp, creamy purple mountain oysters, from the west coast, Bailey variety from Delaware and familiar bluepoints from Long Island were presented over ice, with horseradish, cocktail sauce and mignonette sauce. I happily slurped these fresh from the sea delights. The menu's appetizers ranged from classic Italian to more creative preparations. My taste buds were perked up with chipotle calamari. These tender fried rings, were mingled with a smoked chipotle sauce and cherry peppers. A drizzle of balsamic glaze completed this piquant dish. For the less adventuresome, try the simply fried calamari with marinara sauce. Little neck clams were a fine choice, as well. They were freshly shucked and whole and lightly topped with nicely seasoned breadcrumbs. Rails fried meatballs were a hearty starter. The large kobe beef meatballs were beautifully spiced and were served with a dollop of ricotta on top. They sat in a pool of marvelous homemade marinara sauce. From the specials, Rails burrata should not be missed if it is available upon your visit. The creamy centered burrata shared the plate with grilled house made crostini, fig jam, baby arugula and a garnish of bits of bacon. The combination of tastes and textures was delightful. Polenta Calabrese, mussels marinara, rice balls and several salads are some other possibilities.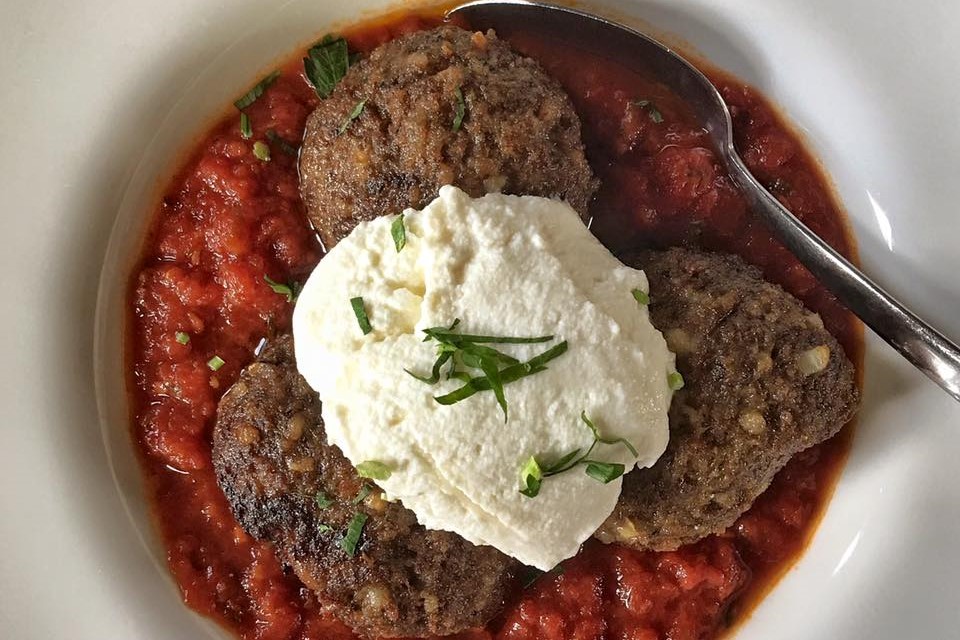 The pasta selections span the classics to the more modern. Choose from penne ala vodka, linguine in white clam sauce, cavatelli Bolognese to salmon Portobello over black fettuccine and black truffle trofie. We enjoyed the lobster ravioli, bathed in a pink sauce studded with shrimp and crabmeat. It balanced richness and delicacy. I hope to try broccoli rabe and sausage over rigatoni, linguine with shrimp and calamari and cavatelli Bolognese soon. Gluten free penne is available upon request. Their brick oven is the root of many pizza choices. The clam pie is on my list of things to taste upon a future visit.

Entrees range from chicken in many classic preparations, parmigiana, Marsala, scarpariello, bruschetta or simply roasted. Beef Sorrentino with eggplant, mozzarella and prosciutto, Colorado lamb chops, and Hatfield Reserve pork chops, with mixed peppers, onions, sausage, potatoes and mushrooms all sound most appealing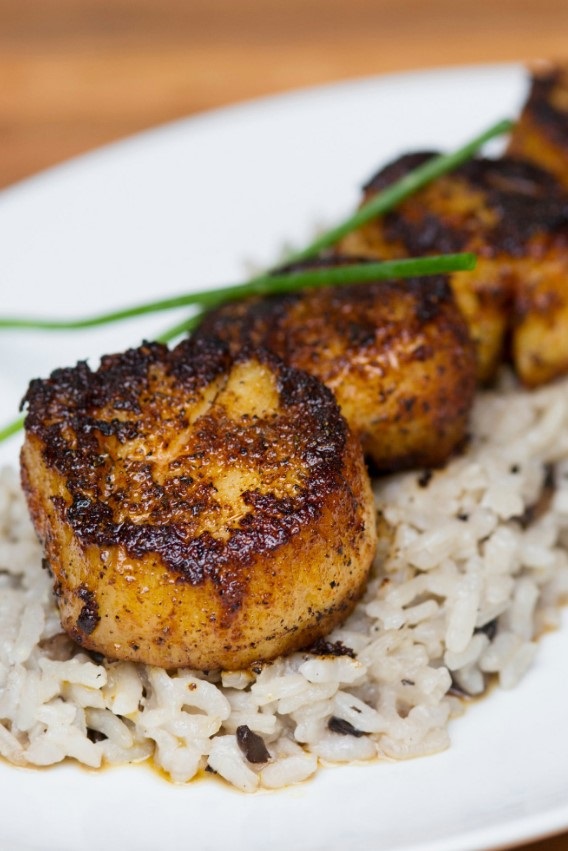 even as I type at an early morning hour. Old family recipes for eggplant rollatini or parmigiana are enhanced with Grandma's non-acidic marinara sauce. From the seafood offerings, we savored an outstanding dish of blackened sea scallops over a classic risotto filled with Portobello, shitake and button mushrooms. This was a most satisfying combination. The perfectly cooked scallops, the woodsy mushrooms and creamy risotto were heavenly. Waiting to be sampled are a classic zuppa di mare and fresh herbed bronzino. Sometimes a guest is craving a good steak. My black and blue New York Strip with its sauce of bourbon and Cipollini onions was most satisfying. The rich flavorful sauce was a perfect match for the prime quality beef.

Desserts include Juniors Cheesecake, tiramisu, cannoli and apple tart. We tried a homemade crepe with orange jam filling, a sweet ending to a well-prepared meal
With a setting as beautiful as that of Modern on the Rails, keep in mind that it is a perfect party venue. Their catering facilities offer in house and off premises options. Whether you choose lunch, dinner, Sunday brunch, happy hour or a party, Modern on the Rails offers the excellent combination of welcoming service, lovely surroundings and delicious food.

Modern on the Rails
1 Station Plaza
Mamaroneck NY
(914) 777 9300

Rails Meatballs (Serves 4)
¼ pound ground beef
1 pound kobe beef
1 clove garlic, minced
½ loaf of a 6 inch Italian bread, day old, soaked in water
1 egg
2 ounces grated Pecorino Romano cheese
1/4 ounce minced parsley
¼ cup breadcrumbs
Salt and pepper to taste
4 Tbsps. olive oil
4 Tbsps. fresh ricotta cheese
1 cup of your favorite marinara sauce

Squeeze out and drain off the water from the soaked bread. Place bread pieces in a bowl. Mix the bread with the cheese, parsley, egg, bread crumbs, salt, pepper and garlic. Add the meat and mix together until blended. Form the mixture into balls of about 1 ½ inches each. Heat olive oil to medium in a skillet. When the oil starts to sizzle add the meatballs and fry until evenly cooked. Place ¼ cup sauce into each of 4 bowls. Divide cooked meatballs among them. Top each with a tablespoon of ricotta and serve as an appetizer.
Judie Dweck has been writing about restaurants and food for many publications. She teaches creative cooking to children at Scarsdale elementary schools. Through the years, her articles have appeared in Jack and Jill Magazine, Spotlight, The Pleasure of Cooking and The Scarsdale Inquirer. She balances her restaurant tastings with daily ballet classes.