Mimi Rocah: Live at Scarsdale High School
Tuesday, 07 May 2019 10:29
Last Updated: Wednesday, 08 May 2019 01:25
Published: Tuesday, 07 May 2019 10:29
Joanne Wallenstein
Hits: 4555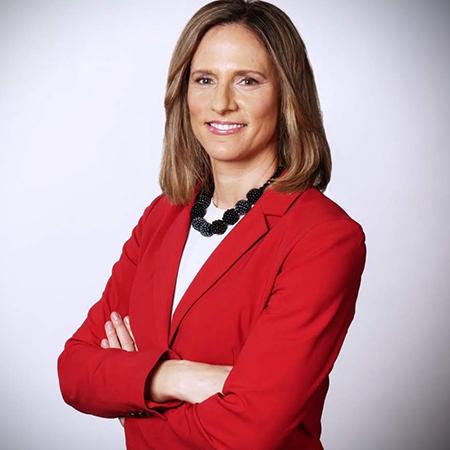 I spotted a familiar face at the Scarsdale Library Fundraiser in January and couldn't place her; did I know her from the neighborhood? Was she a colleague or someone I had met on the tennis court? But when she introduced herself I realized that the reason I knew her was that she was Mimi Rocah, a lawyer and commentator who we often watch on television, where she is a frequent guest on MSNBC.
I later learned that Mimi Rocah would be appearing in Scarsdale on Tuesday May 21 at a class hosted by the Scarsdale Adult School and was eager to find out more about her. According to her bio, Rocah is currently Pace Law's Distinguished Fellow in Criminal Justice and a Legal Analyst for MSNBC and NBC News. Prior to her time at Pace Law, she was an Assistant United States Attorney in the Southern District of New York from February 2001 until October 2017. As an AUSA, Rocah successfully prosecuted and tried numerous cases including several high profile organized crime cases.
She also worked as a litigation associate at the law firm Cravath, Swain and Moore. Rocah graduated from New York University School of Law, magna cum laude and Order of the Coif in 1997, and with a B.A. in American History, magna cum laude, from Harvard University in 1992.
But most interesting to me was the fact that she lives in Scarsdale. She agreed to answer a few questions and here is what we learned:
How did you make the connection Brian Williams and MSNBC?
I made the connection to MSNBC through Pace Law School where I am a Criminal Justice Fellow. I did some appearances on local news shows (Richard French Live), ABC, CNN and MSNBC and ended up signing a contract with MSNBC which I recently renewed (they are yearly contracts).
Did you need to receive any training or coaching before you began your television interviews?
I probably needed it, but they don't give you any -- it's trial by fire and you figure it out!
Did they provide you with the questions they would ask you in advance of the show?
No, I am never provided with questions in advance. Most shows give you general topics that they will cover for each "hit" (that's what they call appearances).
What similarities are there between speaking on television and speaking in court?
The similarities are -- being able to think on your feet, respond quickly to questions that may (or may not!) have seen coming and stay cool under pressure no matter what.
Did you have any tough moments on air -- when you were questioned by the other panelists or the host?
Absolutely -- part of why this is fun is that it's challenging because it's never the same thing. The "toughest" moments on air have been I constantly feel challenged by new law related topics that come up, daily it seems, some of which I know about and some of which I need to educate myself.
Was it challenging as a mother and professor to make these appearances? Are they taped or live?
All the shows are live. It's very challenging to make the schedule work because primetime shows are in the evening or at night when I want to be with my kids. I try to limit the number of nights I do shows per week and I basically have no social life! Everything is a trade off.
How and why did you end up living in Scarsdale?
My husband, David Anders, grew up here and loved it. Once we decided to move out of the city, there was no question we would move here.
Did you attend public school? If so, why did you make that choice for your own children?
I grew up in Chicago and went to private schools. My husband, David Anders, is a product of the Scarsdale public school system and loved it. It was one of the reasons we wanted to move here.
What do you like about living here?
We love the physical aspects of living in a suburb -- having a house, backyard, green everywhere. But, the best part is the sense of community and the fact that so many people here are involved in helping and making their communities a better place in big ways and small. It's a great example for our children and makes me proud.
At various times in your career have you found it difficult to balance your work obligations with your family responsibilities?
Yes -- at every stage of my career I have found it difficult! It has gotten a little easier as my kids get older because I bring them into the conversation about my work and what I am doing and why I think it's important and they seem to understand more. They are both very engaged about politics and current events! There were times as a prosecutor and with TV when I have to let work dictate -- but I try to limit those and know when it's a real "emergency." And, I always let people I work with know that I prioritize my kids. I'm not going to hide that.
Do you think that the US Attorney's Office will continue to pursue the case against the Presidents when he leaves office?
Whenever they can. They like to make cases. Period.
Sign up to see her live at the Scarsdale Adult School on Tuesday May 21 at 7 pm at Scarsdale High School.