Attorney and Commentator Mimi Rocah Discusses Trump, Mueller and Barr
Tuesday, 28 May 2019 10:21
Last Updated: Thursday, 05 December 2019 12:37
Published: Tuesday, 28 May 2019 10:21
Joanne Wallenstein
Hits: 7591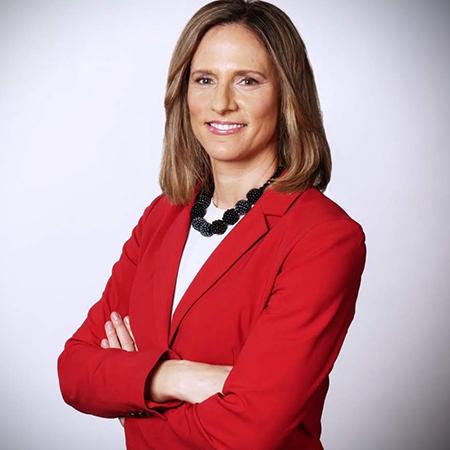 So how does a very successful lawyer with years of experience in the U.S. Attorneys Office end up as a legal pundit on television? According to Scarsdale resident and MSNBC commentator Mimi Rocah her decision to enter the world of media was accidental.
In fact, she says, when she was an attorney involved in prosecuting high profile cases, the press was frowned upon. Her goal was to keep the press at bay and the specifics of her work under wraps.
But a comment by President Trump caused her to reconsider her plans. In late October 2017 she had made a decision to leave the U.S. Attorneys' Office and became a criminal justice fellow at Pace University School of Law. Discussing the terrorist attack at the bike path in lower Manhattan that killed eight people, she heard the President call our justice system "a joke" and a "laughing stock."
Rocah said, "I couldn't believe what I heard. I decided I wanted to go on TV to respond."
Rocah took a night off from her job at MSNBC to speak to locals at an evening sponsored by the Scarsdale Adult School on May 21 at Scarsdale High School. Attorney Mike Shuster posed questions and the two had a fascinating conversation about the current political scene.
Discussing the difference between her work as a lawyer and her appearances on television, Rocah said, "The law is about nuance and looking at the case from different perspectives. On TV you have to shorten everything into a short sound bite."
About the Mueller report she said, "There was a huge hiccup in the rollout – it was deceptive and misleading by Attorney General Bill Barr – I was surprised. I am surprised when people are unethical and misleading….Barr could have released the executive summaries or waited and released the whole report. Instead he released a summary that was inaccurate."
She continued, "The Democrats need to get the information out to the American people. The information is so damning. Hearings are one way to do that. They need live testimony, little summaries and excerpts."
Should Mueller testify? Rocah said, "Congressman Jerry Nadler tabled the idea of Mueller testifying before Congress. I disagree. He is the first person they should get. It would get the report out. His testimony would be reserved and conservative. It's important to find out if the investigation wound up due to pressure from Barr. Mueller has come out relatively unscathed. It would be a great service to the public for him to testify."
Rocah was one of 1,000 former federal prosecutors who signed a letter saying that Trump's conduct was obstruction of justice. She said, he "He falsified evidence and told people to lie to cover it up. We rely on the integrity of witnesses – and Trump tried to get rid of the process. He engaged in witness intimidation and witness tampering when he told Manafort, Flynn and Cohen to "stay strong." She continued, "When Cohen turned, Trump threatened him – and Cohen's father-in-law. When you look at the conduct it so obvious that it is obstruction. These cases should be taken seriously. Mueller essentially said, but for the fact that Trump is the President he would have charged Trump with obstruction."
Asked if she felt that the office of the Southern District is operating correctly, Rocah responded "Yes. The people who are in charge there know of the independence of the office. But I don't think they are going to indict Trump. They had evidence of campaign finance violations regarding the payoffs of the women – but they are not prosecuting him. They are not bringing charges. This is a proven felony. Congress could have acted on that a long time ago."
Asked if there were things that are working that give her encouragement Rocah replied, "I have less faith than I used to because of Bill Barr. Trump is enabled by an Attorney General who acts as his defense lawyer. I knew of people who respected him who have been shocked by Barr's behavior. That is the most frightening and discouraging thing."
She added, "If Trump is not elected in 2020, I do think he will be indicted possibly for things he did before he was in office or for things that he did while in office."
And will the Attorney General suffer for his vile behavior?
Rocah predicted, "I think his reputation will suffer. This will be his legacy – as Trump's Roy Cohn."