Woman Hit By Car on East Hartsdale Avenue
Saturday, 14 December 2019 09:11
Last Updated: Saturday, 14 December 2019 09:13
Published: Saturday, 14 December 2019 09:11
Joanne Wallenstein
Hits: 3157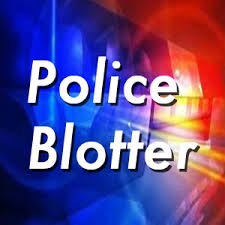 Another serious pedestrian accident occurred in Hartsdale on Friday night. At around 6:00 pm on December 13, a 71 year-old woman was hit by a car as she crossed Hartsdale Avenue near 45 East Hartsdale Avenue. It was a rainy, misty night. Police were called and found the woman lying injured in the eastbound lane of East Hartsdale Avenue. Greenburgh Police EMS were called and transported her to a local hospital. She is listed in critical condition.
The 81 year-old driver stayed at the scene of the accident and is cooperating with the investigation. The Greenburgh Police Accident Investigation Team is asking anyone with information concerning the investigation to contact them at 914-989-1726.
Preliminary facts indicate the pedestrian was crossing in the middle of the block on East Hartsdale Avenue between Wilson Street and Columbia Avenue in a northerly direction towards 45 East Hartsdale Avenue when she was struck near the double yellow line along East Hartsdale Avenue.
This is the third serious pedestrian accident in the area in just three months.
On Friday evening November 22 at 6:10 P.M. a 67 year-old Edgemont woman was hit by a car at the intersection of Fort Hill and Underhill Roads. She was taken to Westchester Medical Center and died later that night from her injuries.
And on October 18, 2019 two children, ages 14 and 11 were struck by a car on Central Avenue near Sacred Heart Church at Lawton Avenue.