SBNC Announces Candidates for January 14 Election
Friday, 20 December 2019 15:48
Last Updated: Saturday, 21 December 2019 13:03
Published: Friday, 20 December 2019 15:48
Joanne Wallenstein
Hits: 6105
The School Board Nominating Committee (SBNC) election will take place on Tuesday, January 14, 2020 from 7 – 10 AM and 2 – 9 PM in the Scarsdale Middle School (SMS) Auditorium Lobby at 134 Mamaroneck Road. In the event schools are closed on Election Day, the election will be held on the earlier of (i) Wednesday, January 15, 2020, or (ii) the next day school is in session. Any Snow Date or Run-off election will be held in the SMS Auditorium Lobby at the times given above.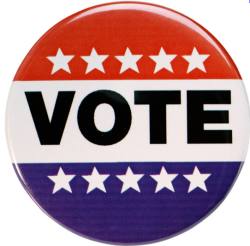 A mail-in ballot is available for those who choose not to vote in person. Mail-in ballots are available to the public in hard copy at Scarsdale Village Hall and the Scarsdale Public Library Loft at Supply Field; 244 Heathcote Road and available in electronic form on https://scarsdalesbnc.com/. Completed mail-in ballots must be sent to: SBNC Administrative Chair, PO Box 172H, Scarsdale, NY 10583 and received in the SBNC PO Box no later than 4 PM on Tuesday, January 14, 2020. Any resident of the School District may vote who is (i) a US citizen; (ii) 18 years of age or older; and (iii) a resident of the School District for 30 days prior to the election.
Residents will also vote on several proposed amendments to the SBNC Resolution. The proposed changes can be found here as well as at Village Hall and at the Scarsdale Public Library Loft.

For more information about the SBNC, please click here:
Following are the list of those running from each neighborhood along with biographies of each candidate:

EDGEWOOD
CECILIA ANON-KOWALSKI: 29 Tunstall Road
Years of Residency: 5 years
Occupation: School Psychologist
Education: Cornell University (BA - Biology and Society); Fordham University (MS Ed and Professional Diploma in Bilingual School Psychology)
Child's age: 10, 8
Civic Activities: Edgewood PTA member and active volunteer at school functions
PREM ITHARAT: 180 Lyons Road
Years of Residency: 8 years
Occupation: Finance Advisor / Wealth Management / Entrepreneur
Education: NYU Stern School of Business (BS, MBA)
Children's ages: 12, 7, 3
Civic Activities: 2019-Present: Co-President Edgewood PTA; Chair, Red Cross Young Patrons of Metro NY North - Westchester, Lower Hudson Valley, Greenwich; Rotarian, Greenwich Rotary; Executive Leadership Committee Member, Leukemia and Lymphoma Society Light The Night - Westchester / Fairfield / Hartford; Ambassador, American Cancer Society Making Strides Fairfield Walk; President, Greenwich Young Professionals Group; Hudson River Museum Contemporaries Council Member; Co-President Elect Edgewood PTA (2018-2019)
FOX MEADOW
SWAPNA KANEKAR: 40 Crane Road
Years of Residency: 9 years
Occupation: Global Head of Tax Education: University of Pune, India (B.Com)
Children's ages: 14
Civic activities: Treasurer Fox Meadow PTA (2014-2016)
JONATHAN LEMLE: 32 Kent Road
Years of Residency: 2 years
Occupation: Real Estate Investment
Education: Union College (BA), Columbia Business School (MBA)
Children's ages: 5, 2
Civic Activities: Attended Scarsdale Schools K-12 (Fox Meadow); iMentor - Weekly Mentoring Program
GREENACRES
DEBORAH JEANNE SKOLNIK: 11 Oakstwain Road
Years of Residency: 18 years
Occupation: Writer/Editor Education: Cornell University (BA - English)
Children's ages: 19, 15
Civic Activities: Advisory Board - Scarsdale Adult School, Member - Junior League
CINDY S. YAU: 29 Kingston Road
Scarsdale Years of Residency: 10 years
Occupation: Attorney
Education: Georgetown University (BS - International Relations); UC Berkeley (Master's in Journalism), University of San Francisco (JD)
Children's age: 14, 12
Civic Activities: SHS Volunteer, College and Career Counseling Center (2019-2020); SMS EC Committee Members/Chair of Hospitality (2019-2020); SMS Co-Chair of Multicultural Committee (2018-2019, 2019-2020), Edgewood Book Fair Committee Chair (2016-2017); Co-President and Co-President Elect, Edgewood PTA (2014-2015, 2015-2016); Edgewood Multicultural Fair and Taste Around the World (2011-2017), Edgewood Fair Registration Chair (2011-2014), Classical Café Chair (2012-2013, 2013-2014)
HEATHCOTE
CURTIS PARKER: 23 Cushman Road
Years of Residency: 4 years
Occupation: Senior Vice President, AR Global Investments
Education: University of Tulsa (BS - Finance)
Children's ages: 9, 7, 1
Civic Activities: Heathcote PTA (2015-2019), Scarsdale District-Wide Facilities Committee (2017), Woodlawn Heights Taxpayers (Treasurer, 2012-2015)
"CLAIRE" YIN YANG: 35 Secor Road
Years of Residency: 3 years
Occupation: M&A Tax Partner at PwC
Education: Mansfield University of Pennsylvania (BS-Accounting/Information System)
Children's ages: 8
Civic Activities: Heathcote Multicultural Committee Chair (2019-2020); Heathcote Annual Lunar New Year Assembly and Teachers' Luncheon (2017-2019); Learning-to-Look (2018-2019); various volunteering activities at Heathcote and Scarsdale Chinese Association
QUAKER RIDGE
SUSI D'AMBRA COPLAN: 1 Black Birch Lane
Years of Residency: 8 years
Occupation: Network Distribution/Affiliate Relations - ABC Television Network Education: University of Michigan (B.A - English & Psychology)
Children's ages: 16, 13
Civic Activities: WRT – Teen Task Force (2019-Present), Disney VoluntEAR – Supporting charitable organizations in the NYC area (2000-Present); Career Closet – Volunteer (2019-Present)
PURNIMA SRIVASTAVA: 4 Myrtledale Road
Years of Residency: 7 years
Occupation: Executive Director, JP Morgan Chase Education: University Of Delhi, Bachelor of Commerce (Hons), Certified Public Accountant (CPA)
Children's ages: 15, 14
Civic Activities: Active volunteer at various activities at QRS, SMS and SHS; India Youth Fund Volunteer; Global Finance People Agenda Volunteer
For additional information, please contact Felicia Block, SBNC Administrative Committee Chair, at f_liss@hotmail.com.