Family, Friends and Colleagues Remember Marcia Horowitz
Thursday, 13 February 2020 08:22
Last Updated: Thursday, 13 February 2020 09:26
Published: Thursday, 13 February 2020 08:22
Joanne Wallenstein
Hits: 3114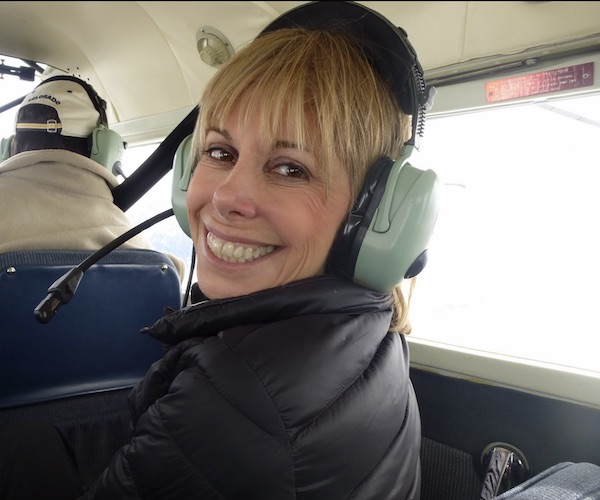 Marcia Horowitz, a star in the field of public relations, a mother, grandmother and Greenacres resident was remembered at Bet Am Shalom on Wednesday February 12, 2020. Horowitz passed away at the age of 68 on Monday February 10 after a brief but valiant battle with pancreatic cancer.
The ceremony opened with Eric Clapton's "Tears from Heaven," a song that sustained her in her final days. Family, colleagues and friends eulogized Marcia in a thoughtful, well-scripted ceremony that would have made Horowitz proud. Several people who spoke said that the first person they would have asked to review their speeches was Marcia.
A master wordsmith and situation analyst, Horowitz was valued by industry titans, lawyers, media moguls and clients of Howard Rubinstein Public Relations who found themselves facing a crisis. In the words of her colleagues she had a gift for distilling the most complex problems and crafting straightforward, understandable strategies to save reputations.
Steve Rubinstein, son of Howard Rubinstein, said that when Marcia came to the firm she first learned the business from Howard Rubinstein, but ultimately ended up helping to run the firm and advising her boss. Steve shared a few comic shop stories. He said that every time he was introduced to a new client with Marcia she would tell them, "I was at Steve's Bar Mitzvah." Another time the two found themselves attending an unexpected meeting at the ASPCA. Caught by surprise, Marcia was wearing a big fur coat that she struggled to conceal in the conference room. When they got back to the office she remarked, "It's really only raccoon!"
Many noted that her modesty and sense humor about herself disguised the talents and abilities that made her an icon in her field.
Her cousin Ellen Marcia was a kindred spirit, sharing Marcia Ellen's two first names, in a different order. She shared memories of growing up with Marcia in Manhattan Beach and noted Marcia's ability to make everyone laugh, calling her, "our own Joan Rivers."
Marcia's friends remarked on her brilliant smile, quick wit and infectious sense of humor. A commuter for 41 years, friends shared memories of walking to and from Hartsdale station, in every kind of weather.
Though her life was too short, it was evident that she accomplished much and lived fully during the years she was given. In words she wrote shortly before her death she told her family and friends that she loved them, asked for forgiveness and in turn forgave all and wanted to be remembered the way she was, before she fell ill.
She is survived by her husband Richard S. Cohen, their son Jared, his wife Antonia and grandson Jayce and their son Adam.
The family has already donated benches in her name at two of her favorite places to walk; the pond near Hitchcock Church and on a hill on the Tarrytown River Walk, overlooking the Hudson River. Contributions in her name can be made to The Museum of Jewish Heritage, A Living Memorial to the Holocaust, Marcia Horowitz Education Fund for Cross-Cultural Awareness; the Lustgarten Foundation, Pancreatic Cancer Research and Let's Win! Pancreatic Cancer. See more at marciahorowitz.net.