From the County: COVID Cases Under Control... Section of County Bike Trail Reopened
Wednesday, 22 July 2020 18:30
Last Updated: Wednesday, 22 July 2020 18:31
Published: Wednesday, 22 July 2020 18:30
Joanne Wallenstein
Hits: 2429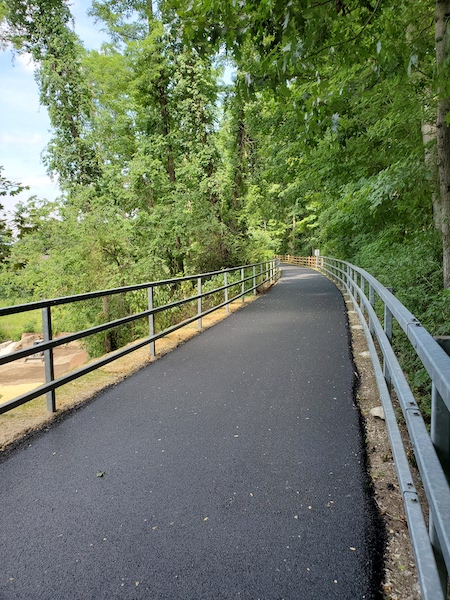 In his first weekly COVID update on Monday July 20, County Executive George Latimer continued to have good news about the diminution of COVID infections in Westchester County. The number of active cases in the county now stands at 467, and this number continues to drop steading. A total of 35,551 people in the county have tested positive and the county has lost 1,440 people. Latimer says the death rate among those who tested positive is about 4%.
He reported that 347,000 people in Westchester have been tested, which is close to 35% of the population. Another 3,000-4,000 people are being tested each day.
It has been three weeks since an outbreak in Chappaqua caused concern and two weeks since July 4th weekend. There have been no new cases as a result of the infections in Chappaqua, and no spikes following July 4th weekend.
He cautioned, "We are doing well but we are not through the woods. We have no vaccine, we have antiviral drugs to lessen the impact but nothing to kill the virus.
The Hudson Valley Region, which includes Westchester County entered into phase 4 two weeks ago when indoor dining, barbershops, beauty parlors and nail salons reopened. Since that time there has been no increase in the infection rate.
He asked residents to wear masks, avoid large crowds, practice social distancing and refrain from activities that can put people in harms way.
In other news, Latimer reported that a portion of the North County Bike Trail had been repaired and is now open. The North County Trailway was constructed along the Putnam Division rail bed of the former New York Central Railroad.
A section of the trail at Birdsall Road in Yorktown was damaged during Superstorm Sandy in 2012 and has now been repaired and resurfaced. The 22.1-mile long rail trail stretches from Eastview in the Town of Mount Pleasant north to Putnam County.

The trail has been resurfaced, new fencing and railings are in place and landscape plantings have been installed to screen and further stabilize the slope. The County will receive a reimbursement of $800,000 from FEMA for the repair work.