Westchester County Officials Condemn Violence and Announce Increased Security Through Inauguration Day
Thursday, 14 January 2021 08:01
Last Updated: Thursday, 14 January 2021 08:07
Published: Thursday, 14 January 2021 08:01
Joanne Wallenstein
Hits: 240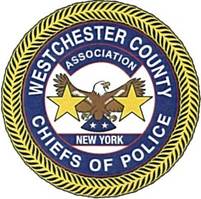 Joint Statement Against Violence and Hate From Westchester County Chiefs Of Police Association And The Office Of The Westchester County District Attorney

The Westchester County Chiefs of Police Association and the Office of the Westchester County District Attorney strongly condemn the violent assault on our nation's Capitol on January 6 and stand united against hate.

We recognize that this is an uncertain and uneasy time in our county and across the country. We pledge that law enforcement agencies will continue to protect and serve the people and communities of Westchester County and maintain public safety in a fair and unbiased manner.

We also want the people of Westchester to know that law enforcement agencies across the county stand ready and willing to work closely with our federal law enforcement partners on investigations of the insurrection in Washington.

We send our condolences to the families of Capitol Police Officers Brian D. Sicknick and Howard Liebengood and those who were injured trying to protect the Capitol and its inhabitants.
Westchester County Statement on Security Efforts through Inauguration Day
The Westchester County Department of Public Safety continues to follow events in Washington D.C. and is monitoring all available law enforcement intelligence information about any potential protests in New York. The County Police are working in conjunction with all of its federal, state and local law enforcement partners in this effort.

In addition, the County Police have detectives assigned to several federal task forces, including the FBI Joint Terrorist Task Force, which gives us real-time access to any credible threats against Westchester or the New York metropolitan region.

Additional police patrols will be deployed from now through Inauguration Day to enhance public safety and ensure our ability to respond to any situation that may arise.