Assemblywoman Paulin Comments on Tax Increase for Wealthiest New Yorkers: Will They Leave?
Tuesday, 13 April 2021 08:23
Last Updated: Tuesday, 13 April 2021 20:27
Published: Tuesday, 13 April 2021 08:23
Joanne Wallenstein
Hits: 824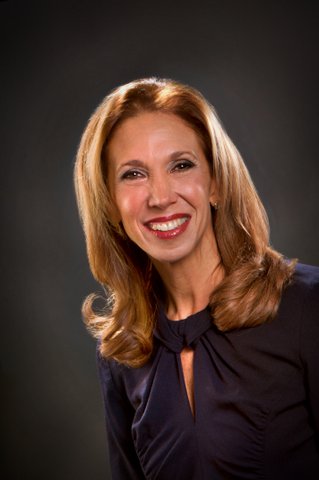 Many in Scarsdale were dismayed to learn that the New York $212 billion budget deal includes a tax increase for the state's wealthiest individuals and couples. Under the bill, which was approved last week, the tax rate for individuals earning $1 million and more and couples earning $2 million and more, will increase from 8.82% to 9.65%. For those earning between $5 million and $25 million, the rate goes to 10.3% and to 10.9% for those who make more than $25 million.
We spoke to NY State Assemblywoman Amy Paulin who lives in Scarsdale and represents us in Albany.
She explained that she was not in favor of the tax increases, especially in the year of a pandemic, but explained, "Any budget is a compromise and this year is no different. There are always things in the budget that I love less and don't like at all."
Paulin added, "Considering the original proposal, which was to raise rates starting at incomes of $300,000 I felt like we had a win. Some were advocating for a wealth tax, an estate tax starting at $250,000 and a stock transfer tax. We were able to hold the line."
In order to offset these increases, Paulin introduced legislation called the SALT Cap Tax Relief for Partnerships which is part of this budget. The law provides state and local taxes (SALT) cap tax relief for partnerships like attorneys and accountants, giving a much needed boost for at least some New Yorkers who've been disproportionately affected by the SALT cap.
The budget includes some more positives for Scarsdale. About school aid, she said, "We were able to beat back the Governor's change to an expense driven formula that would have negatively impacted Scarsdale. In addition, BOCES aid will continue to be $500,0000, and funding for special education and library and textbook aid were preserved. The district will receive $464,000 in pandemic aid from The American Rescue Plan which the Governor tried to eliminate.
For Scarsdale Village there will be funds available for clean water infrastructure projects and CHIPS funds for roads, in addition to the $1.9 million the Village will receive from the federal government.
Are legislators afraid that top earners will leave New York State? Paulin said, "My neighbors are leaving. I am aware of the flight. When you combine the loss of the SALT tax deduction with the increase in the tax rate you have a cumulative effect. With one tax you don't leave, but with two or three you do!"
Paulin noted that New York State has already suffered population losses that will lead to the loss of two Congressional seats from the state.
We asked where the Governor stood on the tax increase and Paulin said, "The Governor was completely absent in this negotiation. He did not fight the tax increase." She continued, "I believe in due process but I think we need an engaged Governor. How can you do your job when you're facing a lengthy investigation and perhaps criminal charges?