Quaker Ridge Doctor Reports Alleged Racial Profiling of 15 Year-Old Son
Tuesday, 27 July 2021 07:48
Last Updated: Wednesday, 28 July 2021 14:12
Published: Tuesday, 27 July 2021 07:48
Joanne Wallenstein
Hits: 2607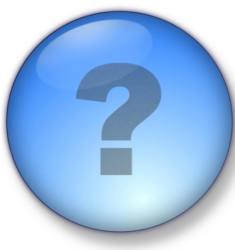 A Quaker Ridge doctor and longtime Scarsdale resident is claiming that his fifteen year-old son was the victim of racial profiling by the Scarsdale Police last week. Bakhtiar Ishtiaq MD of 63 Stratton Road in Scarsdale sent us the following letter that he wrote to the police and the response he received below. He said, "I am detailing a very disturbing incident and trend in Scarsdale and hope you will publish it for your readers to initiate a discourse to improve race relations in our village."
He plans to meet with the police with his wife and son.
(From Bakhtiar Ishtiaq to the Scarsdale Police and Mayor)
We are long-time Scarsdale residents having lived in the village for over a decade. I want to report and comment on a very disturbing incident that happened a few days ago. My youngest, 15 year old son, a student at Scarsdale high was racially profiled and harassed by a Scarsdale Police Department officer in the village.
On Thursday, July 22, around 9:30 PM, my son who happens to be a young person of color was stopped for no apparent reason while walking on the sidewalk between the Seven Eleven going to CVS in Scarsdale Village by a Scarsdale police officer who happened to be white. She asked him harassing questions about why he was there, what he was doing, who he was going to meet and what he was going to do after he met them. Understandably, my son was terrified.

To his good luck, two of his friends whom he was supposed to meet happened to walk by, said hello to him and at that point the officer backed off.
With the recent memories of white police officers, racially profiling and interacting with young people of color we were left without words when he told us about the incident.
As I mentioned we have been here a long time and have fortunately never experienced anything like this before but then it was only a matter of time.

I am wondering if other people of color in Scarsdale have had similar encounters with police or other institutional or individual entities.
Given the less than stellar racial diversity history of Scarsdale, it is imperative that the mayor, chief of police and other concerned people take note of such prejudicial encounters and move quickly to intervene to prevent notoriety, heartache, and tragedy.
Very concerned.
Here is the response he received from Det. Lieutenant B. Kellaher #201 from the Scarsdale Police:
Good afternoon,
I have received your email. I want to let you know that having worked in the Village of Scarsdale Police Department for over 15 years, I know that we pride ourselves on community service, professionalism and a mutual respect with our residents. I apologize for any negative experience that your son encountered.
I have reviewed the police officers' activity log for the date and time in question, for the officers that were on-duty when you stated. I will let you know that the police department has a formal complaint procedure for instances whereby a citizen believes that service was not rendered in a proper manner. I would encourage you and your son to explore that option, whereby you can be present at our headquarters to report the incident to the officer's supervisor and discuss the circumstances and possibly find a resolution or an explanation that would ease your son's concerns and assist us in evaluating our response to citizen encounters.
Again, the Scarsdale Police Department is staffed by trained professionals and if there are other families that believe that this is not the case they too are free to report any concerns to our attention.
Thank you for reporting your concern and for your desire for the police department to maintain a quality of service that is uncompromised and of the highest degree.
Sincerely,
Det. Lieutenant B. Kellaher #201
Scarsdale Police Department
50 Tompkins Road
Scarsdale, NY 10583
Tel: 914-722-1200
Fax: 914-722-1214
Ishtiaq then replied:
Dear Sir,
Thank you for your expedient response.
As I hope you would understand, the incident has left us very shaken and we are concerned about our safety and the safety of our son.

We shall definitely take up your offer to present our complaint in person but will do so pending the advice of counsel.
Regards
B Ishtiaq, MD