From Boys to Men: Reshaping Manhood
Tuesday, 22 November 2022 21:39
Last Updated: Tuesday, 22 November 2022 21:47
Published: Tuesday, 22 November 2022 21:39
Joanne Wallenstein
Hits: 1090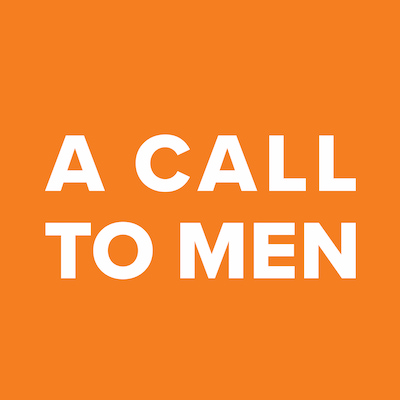 Reshaping our concept of manhood and challenging stereotypes is a key factor in reducing gender- based violence. SFCS, the Scarsdale Safe Coalition and its community partners aim to challenge these concepts in an upcoming community presentation entitled The Next Generation of Manhood. This in-person event will be facilitated by Ted Bunch, Chief Development Officer of "A Call to Men," an organization that promotes healthy manhood and an equitable and inclusive culture. The program will be held on December 7th at 7:00 PM in the Little Theater of the Scarsdale High School.
Keeping our schools and community safe is the highest of priorities. According to the CDC, multiple forms of violence such as intimate partner violence, sexual violence, bullying, and child maltreatment share many of the same root causes. Changing harmful norms around masculinity and femininity is one such root cause the Safe Coalition is striving to change. The mass shooting of an LGBTQ+ nightclub in Colorado Springs is yet another present-day example of how adherence to such norms can turn violent.

A Call to Men offers an invitation to boys and men to examine their ideas of manhood. This includes the role media, music, and culture play in bombarding men with messages labeling women as objects, property and perpetuating the belief that women are of lesser value than men. By encouraging boys and men to think critically about how they may be reinforcing these harmful beliefs, they can further vitalize the idea of healthy manhood. This program is not an indictment of manhood but an attempt to raise awareness and consciousness of the role healthy manhood plays in reducing gender-based violence. Safe Coalition Coordinator, Natalie Ramos said, "I think A Call to Men does an incredible job at raising awareness without blame or guilt to incite change but instead inciting change in a dynamic and engaging way."

Ted Bunch is an author, educator and activist and is internationally recognized in his efforts preventing violence against women while promoting a healthy, respectful manhood. The evening's program is being funded through a grant obtained from Assemblywoman Amy Paulin, who herself has been a strong and consistent advocate for women's safety and gender equality. The event is an in-person only event and cannot be live-streamed or recorded.

The Safe Coalition members work with all sectors of the Scarsdale community to raise awareness about the multiple forms of violence and to reduce the risks factors facing Scarsdale families, communicate resources and strengthen the delivery of inter-community services. Scarsdale Edgemont Family Counseling Service serves as the lead agency for the coalition.
For more information, please contact Safe Coalition Coordinator, Natalie Ramos, LMSW at Nramos@sfcsinc.org or 914-721-2675.