Shop Now for Mother's Day on Sunday May 14
Thursday, 04 May 2023 09:40
Last Updated: Monday, 08 May 2023 09:32
Published: Thursday, 04 May 2023 09:40
Joanne Wallenstein
Hits: 722

Mother's Day is on Sunday May 14 - just days away. Now's the time to consider what you're giving to your Mom, wife, girlfriend, grandmother, stepmother, mother-in-law, aunt or any of the special women in your life.
You don't need to go far to find a way to pamper her, adorn her and brighten up her day. See below for a selection of gifts from local merchants. Support these local businesses so they can support you!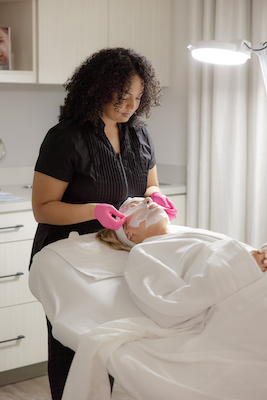 Happy Mother's Day!
Greenwich Medical Spa
Greenwich Medical Spa is founded on deeply personalized care to ensure your non-surgical facial and body contouring treatments perfectly align with the results you seek. Our nationally recognized team works closely with you, providing award-winning care and results found nowhere else. Treat your Mother or loved one to a skin-glowing facial or let them call the shots with a GMS gift card.
1132 Wilmot Rd, Scarsdale 914-722-6869, www.greenwichmedicalspa.com Email: yourskinspecialist@greenwichmedicalspa.com
I Am More Scarsdale
To Celebrate Mother's Day, enjoy 20% off all Regular-Priced Clothing. Treat Mom to the hottest clothing, accessories and jewelry from I Am More on Spencer Place in Scarsdale Village. Shop for these gifts and more fashionable items she'll love.
I Am More Accessories: The perfect finishing touch to any outfit (Retail $40 - $265)
I Am More Spring Clothing: Curated spring tops, skirts, and dresses (Retail $185 - $732)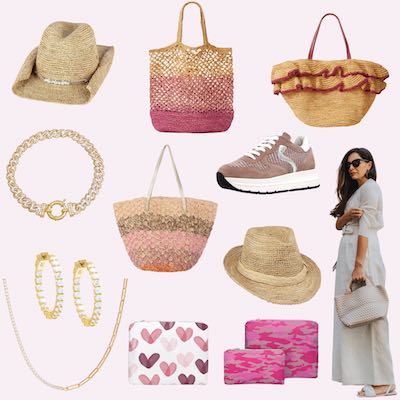 I Am More Scarsdale, 6 Spencer Place, Scarsdale, (914) 723-6673, www.iammorescarsdale.com, @iammore.scarsdale, Monday-Saturday 11am-5pm (and by appointment)
Oasis Day Spa
The Countdown to Mother's Day has begun and Oasis Day Spa in Dobbs Ferry has the perfect gift ideas and offerings just for Her! Give Mom a Hydrafacial boost with the Healing Hands Hydrafacial Mother's Day Special or book her one of our award-winning massages on the Oasis Rooftop Garden. Exclusively for Scarsdale10583 readers, you can also enjoy 15% OFF Spa Dollar Gift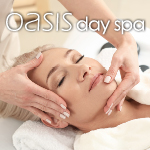 Cards of $300 or more with the code: SDMD23

Learn more about Oasis Day Spa's offers for Mother's Day.
ScentFluence
Flowers, Champagne, and Chocolate are in the air this Mother's Day with ambient scented oils and luxury diffusers ScentMay2022from ScentFluence. Stop in for a beautiful selection of memorable gifts, including our beloved hotel scents, inspiring yoga scents, uplifting and refreshing scents, and so much more. So many beautiful gift options, PLUS FREE gift wrapping!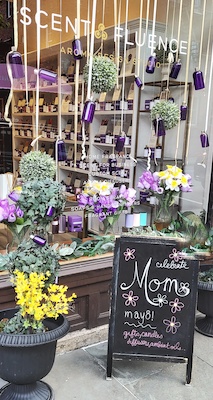 ScentFluence, 22 Harwood Court, Scarsdale Village , Tues-Fri 12-5 / Sat 11-6, www.scentfluence.com
Vintology
We love our Scarsdale mom's. Happy Mother's Day! Enjoy today and everyday.
Château de Berne Romance Rosé: Straight from the shores of the Mediterranean, the new 2022 Romance vintage is soft and full of berry and floral aromas with a nice light pink color. This light and fruity vintage is made for pool side sipping with its inviting fresh and vibrant nose with elegant softness, that hits you at the front of the tongue on the first sip. Romance is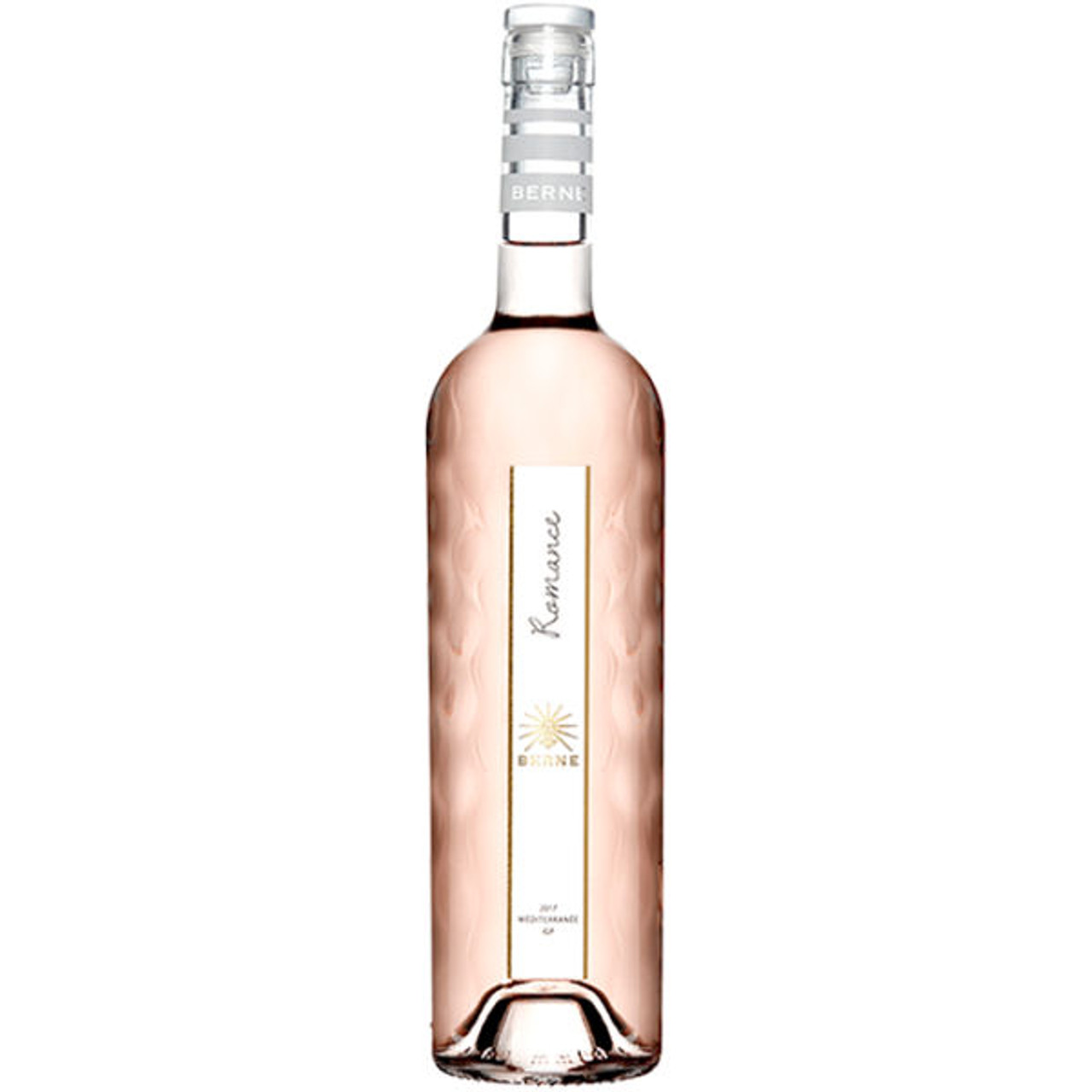 a juicy and fruit forward vintage that will pair nicely with spicy Asian cuisine, taco night and shellfish, but also stands on its own for any occasion.
Vintology Wine & Spirits, 2 Palmer Avenue, Scarsdale, NY 10583. Tel: 914-723-2040, www.vintology.com
Eye Gallery of Scarsdale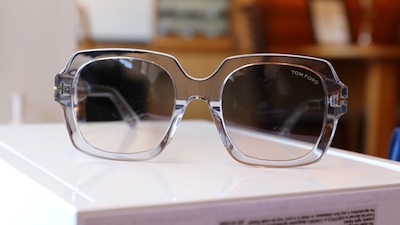 The Eye Gallery of Scarsdale invites you to check out the latest sunglasses and eyewear for spring. With new styles from Celine, Chanel, Chrome Hearts, Jacques Marie Mage, and Barton Perriera you will never run out of options for gifts this year! And while you're in town make sure to make an appointment for your annual eye check-up.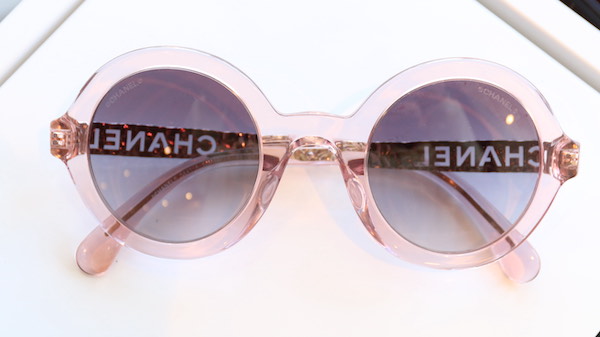 Eye Gallery of Scarsdale, 8 Spencer Place, Scarsdale, (914) 472-2020
Hair Saloon and Café

Treat yourself and a friend to lunch, a cocktail and a hair appointment or spa treatment at the Hair Saloon and Café on Scarsdale Avenue. Danielle Settembre, with over 10 years of experience at Elizabeth Arden's Red Door and the daughter of restauranteurs, combined her passions to create a new experience for salon goers.hairsaloon
Make an appointment for a haircut, hair dye, make-up, facial, wax or brow treatment and enjoy a wrap or panini with a drink too. A great way to destress during the holidays. Mention Scarsdale10583 and get a free cocktail at your first appointment.
Announcing our new line of all natural hair and body care products. Stop by the Hair Saloon to pick up our new naturally nourished, highly hydrating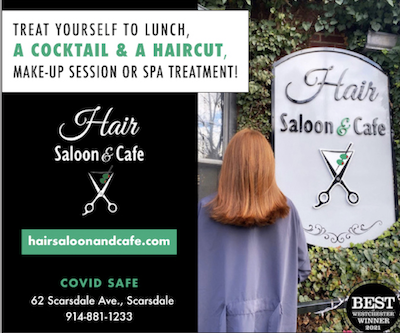 shampoo and conditioning bar plus body soaps and candles. All great for you and for holiday gifts.
Hours: Tuesday through Thursday from 8:30 to 7 pm, Friday to 8 pm, Saturday to 6 pm, Sunday from 9 am to 4 pm. Stop by for a drink from Thursday through Saturday until 9 pm. Covid safe … and a winner of the Best of Westchester 2022. Hair Saloon and Café, 862 Scarsdale Avenue, Scarsdale, 914-881-1233. www.hairsaloonandcafe.com.