American Legion Honors Veterans on Memorial Day
Monday, 29 May 2023 17:21
Last Updated: Friday, 02 June 2023 11:13
Published: Monday, 29 May 2023 17:21
Vivian Zweig
Hits: 727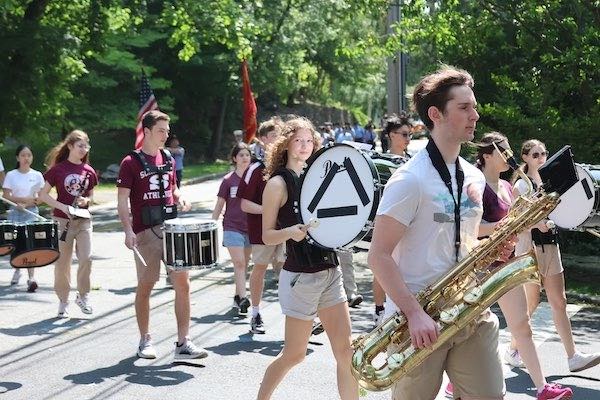 The mournful notes of taps echoed across Chase Park, signaling the end of the 2023 annual Memorial Day Parade. Each year, this parade is organized by the Scarsdale branch of the American Legion, the nation's largest wartime veterans service organization. Veteran Thomas Adamo opened the event by sharing a few words of remembrance at the Word War II monument in Boniface Circle.

Then, the parade promptly began adjacent to Boniface Circle, on Chase Road. The parade was led by members of the American Legion Post 52. Veterans marched or road by in golf carts, paving the way for boy scouts and girl scouts, who marched with their respective troops. The Scarsdale High School marching band followed the scouts, serenading the crowd. Members of the fire department and the Scarsdale Volunteer Ambulance Corps brought up the rear of the parade. The procession passed the Church of St. James the Less, where flags and flowers were left on the gravestones of fallen veterans.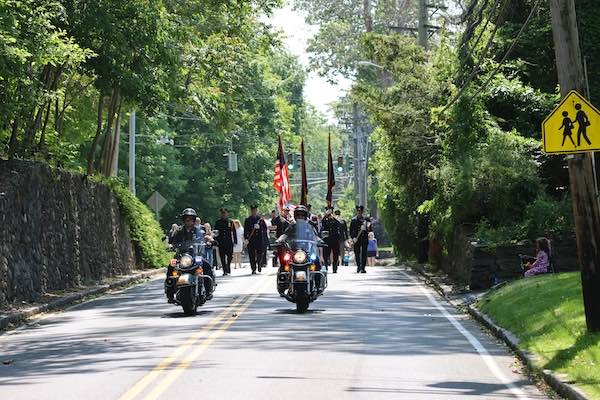 After the parade, Tom Adamo led a ceremony at Chase Park, where State Assemblymember Amy Paulin, Mayor Arest, Village Manager Robert Cole, former mayor Dr. Miriam Flisser, and Reverend Astrid Storm spoke. Paulin opened the ceremony by reciting It is the Soldier by veteran Charles M. Province, which recognizes and honors the critical role soldiers play in protecting the rights that we enjoy:

It is the Soldier, not the minister
Who has given us freedom of religion.
It is the Soldier, not the reporter
Who has given us freedom of the press.
It is the Soldier, not the poet
Who has given us freedom of speech.
It is the Soldier, not the campus organizer
Who has given us freedom to protest.
It is the Soldier, not the lawyer
Who has given us the right to a fair trial.
It is the Soldier, not the politician
Who has given us the right to vote.
It is the Soldier who salutes the flag,
Who serves beneath the flag,
And whose coffin is draped by the flag,
Who allows the protester to burn the flag.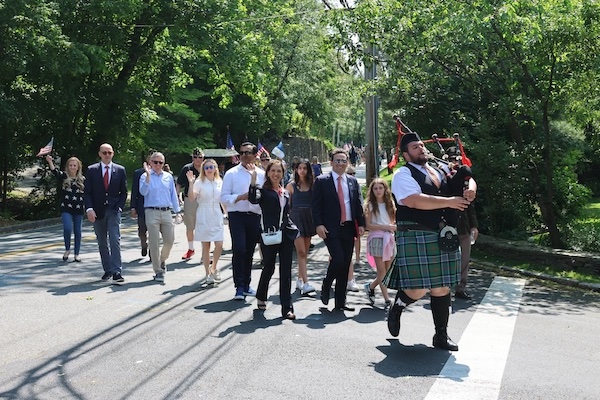 Mayor Arest succinctly summarized the purpose of the day: "Memorial Day at its core is a day to remember the ultimate sacrifice given by our service members, and to honor their legacy…. It is our responsibility to honor their sacrifice by cherishing the freedoms they fought to protect by never taking our rights for granted, and by acknowledging that our liberties have been powerful." Ultimately, the event accomplished just that by bringing together members of the community to remember and honor the soldiers and veterans who served in World War II.
Photo credit: Michelle Sterling