Holiday Shopping In Scarsdale Village
Friday, 11 December 2009 16:39
Last Updated: Friday, 11 December 2009 16:48
Published: Friday, 11 December 2009 16:39
Hits: 4664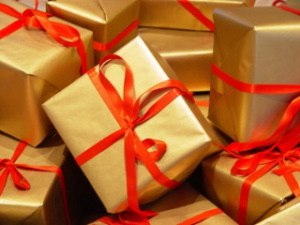 Good news! The Village will be bagging the parking meters on December 11th and 12th, and December 23rd through December 26th to accommodate holiday shoppers. You can park for up to two hours for free on those days and enjoy the Village. In addition, participating stores will stay open until 8 pm on December 9th and 10th and December 22nd and 23rd. And what can you get downtown? Here's a Scarsdale Village gift guide with suggestions for everyone in the family:
For Your Snazzy Dad: Rothmans's carries an abundance of dress shirts and sweaters for the dad who always tries to look his best. This season, get him a flannel button down shirt which you'll find in a variety of colors and plaids. Rothman's: 1 Boniface Circle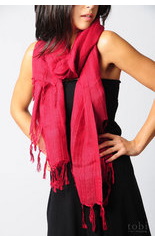 For Your Meticulous Mom: Great Stuff not only carries trendy upscale clothing, but they also have a variety of accessories that are sure to appeal to any fashionable mother.  Love Quotes scarves are a great way to look chic while keeping warm. They come in almost every color imaginable and anyone would want more then one!
Great Stuff: 27 Spencer Place

Or consider a piece of contemporary or estate jewelry from Gregory Gilin. He carries a dazzling array of pieces new and old that will delight the woman in your life.
Gregory Gilin: 35 Spencer Place
For Your Creative Teenage Daughter: Space NK is a teenage girls haven for makeup, skin care and hair care products.  If your daughter enjoys reinventing her look, or just playing dress up, you are sure to find it all here.  In terms of trends, light lips and bold eyes are in for this winter season. A pink lip-gloss and dark brown or charcoal eye pencil and shadow are perfect for holiday parties.
Space NK: 24 Harwood Court
For Your Curious Son: In this digital world, sometimes a good, classic book is a novelty. Jumping into the lives of fictional characters through reading can become a life-long passion. Stop by Reading, Writing and Wrapping and to buy an old-fashioned book.
Reading, Writing and Wrapping: 30 East Parkway
For Nieces, Nephews and Grandchildren: Luckily for us, there's an abundance of toys in the Village. Both Childs Play and Learning Express carry a unique variety of games and exciting toys for young children. While different from each other, both stores provide a wonderful selection of gifts to stimulate the imaginations of young children.
Learning Express: 21 Spencer Place
Go to their website for a coupon for 10% off your purchase: http://www.scarsdale.learningexpress-toys.com/
Scarsdale Childs Play: 6 Spencer Place
For Your Doting Grandparent: Your Grandma and Grandpa are always indulging you with unnecessary gifts, now it's your turn to give back. Visit La Dentelliere for the perfect homey accents for your grandparent's home: sure to please.
La Dentelliere: 20 East Parkway
For Everyone: When you finish your holiday shopping, celebrate with a Buche De Noels from La Renaissance Patisserie Francaise. The cake comes in Chocolate Royale, Chocolate Ganache or Mocha Supreme and you are encouraged to place your order by December 19th.
La Renaissance: 9 Harwood Court, 472-0702