Bronx River Books: Now Open in Scarsdale Village
Tuesday, 18 September 2018 13:13
Last Updated: Tuesday, 18 September 2018 13:22
Published: Tuesday, 18 September 2018 13:13
Joanne Wallenstein
Hits: 6416
Jessica Kaplan and Mark Fowler of Bronx River BooksLike many of you, we were so excited to find that Scarsdale's new independent bookstore is open on Spencer Place and pleased to meet Jessica Kaplan and Mark Fowler, a White Plains couple who has opened their first bookstore, Bronx River Books.
What is their story and how did they end up in Scarsdale Village? They graciously agreed to an interview and here is what Jessica shared:
Tell us something about your background, your professional history and familiarity with our area?
My husband, Mark Fowler, has been a lawyer for the past 33 years and has represented publishing companies, newspapers, and magazines, as well as individual authors. Prior to becoming a lawyer, he was a freelance writer and also co-authored several books of purported humor.
I taught middle school English for most of my career at Rye Country Day School in Rye, New York. During the past three years of my retirement, I subbed for a semester as a sixth grade English teacher at Greenwich Academy, as a fourth grade teacher at the French American School of New York in Larchmont, and as a fourth grade teacher at Rye Country Day.
We have lived in White Plains for 37 years where we raised our three sons all of whom attended the White Plains public schools from kindergarten through 12th grade.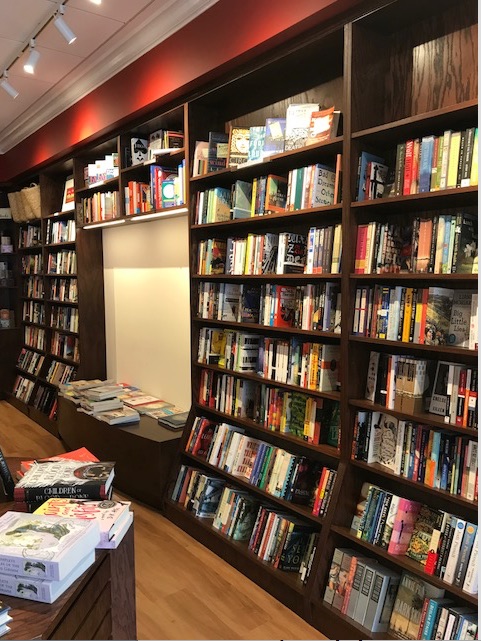 How did you get the idea to open a bookstore?
Bookstores like Three Lives in Greenwich Village, the venerable Grolier Poetry Bookshop in Boston, the old (alas, now departed) Gotham Book Mart in Midtown, and great little suburban bookish destinations like Books on the Common in Ridgefield Connecticut are among our favorite places in the world. Mark and I have always been omnivorous readers, and Mark is on the board of the Center for Fiction, which is in the process of relocating to a great new space in Brooklyn. At one point in recent history, we were in two book clubs (on of which has been meeting regularly for 26 years) in addition to taking literature classes at the Center for Fiction. We always visit bookstores wherever we happen to travel, and we hope and intend for Bronx River Books to continue to connect us to the Westchester community as we segue from our careers in teaching and the law.
How did you learn how to open and run a store?
Well, it remains to be seen if we have. We are greenhorns in the retail business and have been literally getting on the job training since Thursday, September 13 when we first opened. We have had no prior experience in selling but did take an online course that (we hope) teaches new bookstore owners some of the ins and outs of the book business. Also, as part of our research and preparation for opening Bronx River Books, we visited 62 independent bookstores to observe, gather ideas, and learn from other booksellers who have been incredibly generous in sharing their ideas and insights with us. We also received valuable information and support from the American Booksellers Association, which is headquartered in White Plains.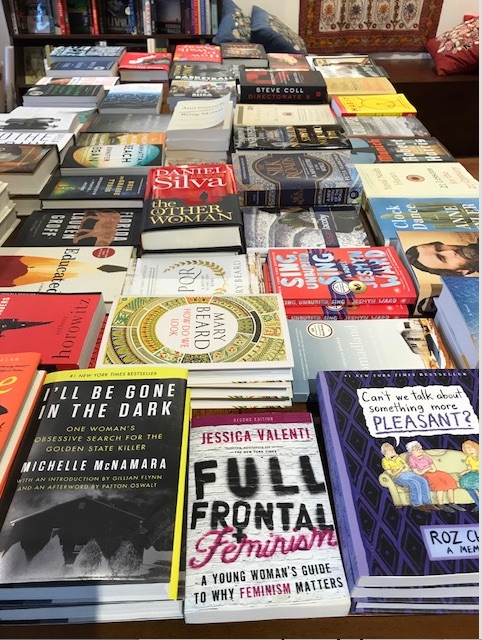 Where did you look for a site and how did you decide on Scarsdale?
We had a hard-working commercial real estate agent who showed us more than a dozen sites in White Plains, Hartsdale, and Scarsdale. We wanted to be in close driving distance of our home in White Plains, and Bronx River Books is just 2.8 miles from where we live. Reading, Writing and Wrapping in Scarsdale had been our local independent bookstore until it closed several years ago, and we fondly recall our youngest son Matthew buying his first Harry Potter book there. There are fine independent bookstores in Bronxville, Larchmont, Rye, Pleasantville, and Chappaqua, but we felt a certain absence in central Westchester since Reading, Writing, and Wrapping closed its doors. And, of course, there are many thousands of smart, highly engaged readers in Scarsdale, White Plains, Edgemont/Greenburgh, Eastchester, and other nearby towns.
Why do you think the community will support the bookstore?
Since we opened (and even while we were still unpacking books to set up) many readers from Scarsdale and the neighboring communities stopped by to say they were happy to have an independent bookstore back in town. They've made us feel very welcome
How did you design and build out the store?
We bought our bookshelves from a company in Tennessee that specializes in shelves for bookstores and libraries, had a local Scarsdale architect design our floor plan, and a local contractor from White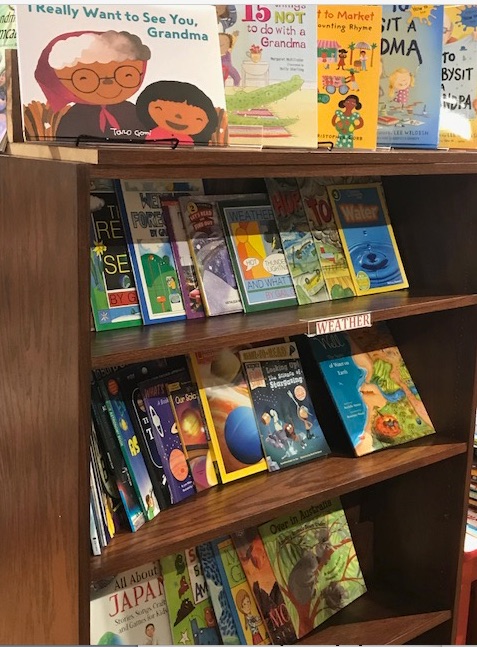 Plains execute the design.
How did you stock the store? How did you figure out how to strike the right balance of fiction, history, cookbooks, self help, children's books and more?
Mark and I read literally hundreds of reviews, countless lists of award winners, and begged for suggestions from all of our reader friends and family members. Mark and I collaborated on the fiction selections. He was largely responsible for the history and biography sections. And I chose all of the younger readers books.
Who supplies the books?
We've ordered books from seven of the major publishers, a few university presses, and from two large wholesalers.
What kind of reception have you received so far?
Everyone has been terrific. We are very grateful.
Do you plan to host author visits, children's events or other in-store events?
Yes, we do eventually plan to host author visits and story time sessions.
What are your hours?
Initially, we are planning to be open from 10:00 to 6:00 every day except Thursday, when we will be open from 10:00 to 8:00. Since we are the entire staff at the moment, we will probably give ourselves a designated day off one day a week -- but not right away, and we haven't decided which.
Will you accept special orders or bulk order for bookclubs?
Definitely!
How can readers reach you?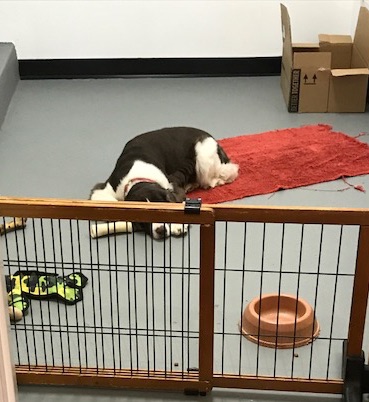 They can come to our store during business hours, call us at 914-420-6396, email us at info@bronxriverbooks.com, or order from our website at www.bronxriverbooks.com. We are also on Facebook, Twitter, and Instagram. We are glad to receive book requests by phone or email, and, if we don't already have a book on our shelves, we can usually get a copy in about two days or sometimes (to our amazement) sooner.
And what about your dog?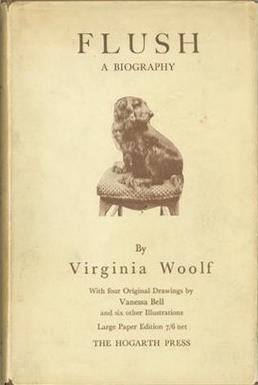 Virginia Woolf is our English Springer Spaniel, but she was named long before we conceived of the idea of opening a bookstore. She is, of course, named after the British novelist who owned a series of spaniels and who also wrote an imaginative biography entitled Flush from the point of view of the poet Elizabeth Barrett Browning's spaniel. (Mark will send you a copy of the cover in a separate email.)
Virginia is in the store periodically when she has nothing better to do.