COVID Update March 31: Count Increases in Scarsdale, County Center Under Construction
Tuesday, 31 March 2020 10:01
Last Updated: Tuesday, 31 March 2020 10:09
Published: Tuesday, 31 March 2020 10:01
Joanne Wallenstein
Hits: 4171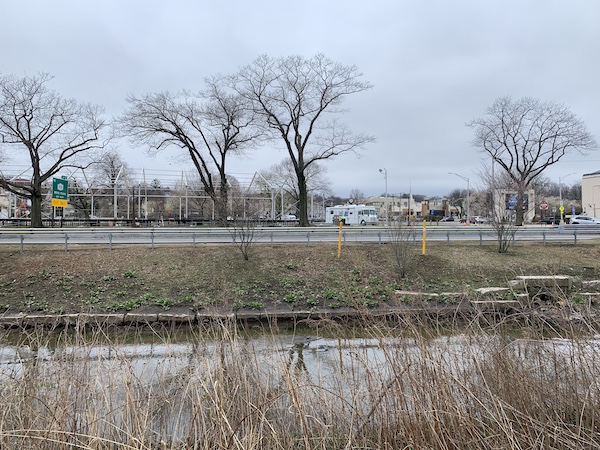 Work is underway at the Westchester County Center to convert it to a hospital to treat non-COVID-19 patients.County Executive George Latimer provided some local updates on the COVID-19 outbreak in Westchester in a press briefing on March 30.
Here are the most recent numbers according to Latimer:
-Westchester Cases: 9,326
-Westchester Tested: 34,108
-Total Hospitalizations (Cumulative): 378
-Total Hospitalized Currently in Westchester: 211
-Deaths: 19
The count in Scarsdale continues to climb as well. Latimer reported 59 positives as compared to 35 cases reported on March 23. Since that time the Scarsdale Medical Group has begun testing, so perhaps the higher count is due to the improved availability of testing.
Latimer also reported that the Westchester County Center is under construction to be used as a hospital for non-COVID-19 patients. The interior and the west parking lot will be set up to accommodate approximately 100 patients.
Above find a photo of the work going on at the County Center.
Here are the counts by municipality:
Ardsley 19
Bedford 28
Briarcliff Manor 14
Bronxville 20
Buchanan 4
Cortlandt 85
Croton-on-Hudson 16
Dobbs Ferry 42
Eastchester 70
Elmsford 13
Greenburgh 130
Harrison 52
Hastings-on-Hudson 19
Irvington 14
Larchmont 16
Lewisboro 16
Mamaroneck Town 31
Mamaroneck Village 30
Mount Kisco 50
Mount Pleasant 70
Mount Vernon 224
New Castle 35
New Rochelle 346
North Castle 27
North Salem 4
Ossining Town 18
Ossining Village 132
Peekskill 63
Pelham 22
Pelham Manor 21
Pleasantville 27
Port Chester 109
Pound Ridge 3
Rye Brook 31
Rye City 32
Scarsdale 59
Sleepy Hollow 34
Somers 24
Tarrytown 35
Tuckahoe 17
White Plains 154
Yonkers 508
Yorktown 89