Update on the COVID Crisis from County Executive George Latimer
Monday, 13 April 2020 18:53
Last Updated: Monday, 13 April 2020 19:11
Published: Monday, 13 April 2020 18:53
Joanne Wallenstein
Hits: 1852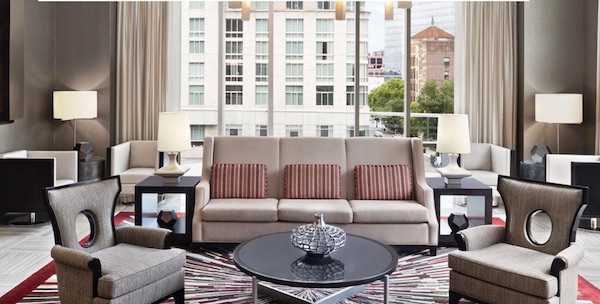 There are few bright spots in the news today – but Westchester County Executive George Latimer did offer one hopeful note in his press briefing on Monday April 13. It appears that the demand for hospital beds in Westchester is keeping pace with the supply – so fears that Westchester's health system would be overwhelmed have not come to pass.
Latimer opened the briefing by remembering those the county has lost to the virus, now numbering 557, almost double the count of 283 on April 7. County flags will fly at half-staff to remember them – and Latimer said, "I hope we'll never forget them."
Latimer reported that Westchester County has tested almost 60,000 people, which is "more per capita than any other jurisdictions in the state." Of those, 19,876 have tested positive and 1,194 are in the hospital, an 11.5% hospitalization rate. With 3,000 available beds in the County, Latimer said "We are in a good place" in terms of availability. If other regions become overloaded, Latimer pledged to use any available in beds in Westchester to help people from outside the County.
Discussing the statistics, Latimer reported that the African Americans and Latino populations are suffering from the virus in higher proportions than the general population. Those with underlying conditions and poor people who live in denser communities have also been more negatively affected. However, Latimer said that, "Age is the biggest determinant. More than half of the people who died are 70 years and older and when you add in those between 60 and 70 years old, this accounts for 2/3 of all deaths.
He concluded by saying, "We think the numbers show a flattening of the curve."
Due to the storm on Monday, the testing centers at Glen Island and Westchester Medical Center were closed.
Latimer reiterated the CDC recommendation to wear masks and gloves in public, whether going to an ATM, pumping gas or going shopping to protect those around us.
Though Latimer believes that golfing "does not lend itself to inappropriate conduct," he made the decision to close the County golf courses in conjunction with the state and Rockland County. Golf courses can no longer be used. However the County Parks, nature center and hiking trails remain open. Moving forward, Latimer will "act regionally."
Discussing the debate about re-opening the schools, Latimer said "the power belongs to the Governor of New York." Latimer was asked to confer with County superintendents to get their views on remaining closed through the end of June and said this input would be forwarded to the Governor.
Last, Latimer announced a new program whereby hotels will house Westchester healthcare workers.
The Westchester Hotel Association and Westchester County Tourism & Film teamed up to match guest room donations to local hospitals, for use by critical staff they designate. That can allow those workers to lessen their commutes between long shifts and to reduce possible exposure for their families.

So far, over 400 free room-nights have been committed for local healthcare workers' use by:
· Cambria Hotel White Plains Downtown, to Westchester Medical Center
· Comfort Inn & Suites, Hawthorne, to Westchester Medical Center
· DoubleTree by Hilton Hotel Tarrytown, to Phelps Memorial Hospital
· Holiday Inn Mount Kisco, to Northern Westchester Hospital

Those properties – and 22 more Westchester hotels and motels – have also agreed to offer additional rooms for healthcare providers and emergency responders at deeply discounted rates. These rates and booking information for eligible workers are listed online at www.visitwestchesterny.com/hotels/covid-19-response/.
Sean Meade, general manager of the Cambria Hotel and president of the Westchester Hotel Association said: "Our hotels are normally competitors, but the pandemic is prompting us to come together as one team to defeat a common enemy, COVID-19. With this program, we serve our community together and help each other through this tough time."

Westchester County municipalities are also part of the effort, such as White Plains' donation of free parking at City Hall, just across the street from the Cambria Hotel, for the healthcare workers temporarily lodging there.
For healthcare and emergency responder special rates or for workers who need an alternative place to stay during the pandemic check out https://www.visitwestchesterny.com/hotels/covid-19-response/ for more information.