Mayor Seeks to Amend FOIL Law to Exempt Email Lists
Tuesday, 15 September 2020 16:21
Last Updated: Tuesday, 15 September 2020 16:26
Published: Tuesday, 15 September 2020 16:21
Joanne Wallenstein
Hits: 1842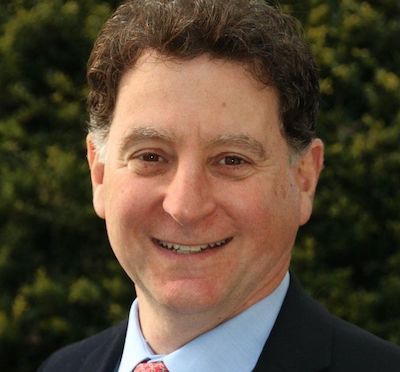 After Scarsdale Village was forced to comply with a FOIL request to release a list of 4,318 resident email addresses to a candidate running for office, Scarsdale Mayor Marc Samwick is appealing to state legislators to amend the FOIL law. Below find a letter dated September 14, 2020 that Samwick sent to Scarsdale's Assemblywoman Amy Paulin and Scardale's State Senator, Andrea Stewart-Cousin that urges the legislators to introduce legislation to "exempt from release under FOIL any personally identifiable information, such as an email address, contained in a governmental listserve used to inform, educate, and engage the public in governmental actions and decision-making."
Dear Assemblywoman Paulin:
This letter is being written to request your support in advancing an amendment to the NYS Freedom of Information Law (FOIL) such that email addresses contained in official governmental subscription-based listserves are no longer required to be released upon public request.

Public education and engagement are keystones of democratic governance, helping to shape laws, inform public policy, and plan for the future. Within the structure of democracy, effective communications between governmental entities and those governed constitute the mortar, holding the building blocks of democracy in-place. Most importantly, public trust constitutes the foundation, without which the otherwise strong and resilient structure is subject to decline.

To facilitate public education and engagement in an increasingly digital world, governmental entities often develop subscription-based listserves to disseminate official news and information. Such communication tools serve a vital public purpose in educating, informing, and engaging the public, helping to cultivate public trust and maintain faith in government as a partner in supporting public safety, maintaining quality of life, and planning for our shared future.

In subscribing to such official governmental electronic communication lists, community members have a reasonable expectation of privacy; unlike subscribers to commercial email lists, government listserve subscribers expect and trust that their contact information will only be used for the specific official purpose authorized. To make the personal contact information contained in a governmental subscription list available to third parties through FOIL violates public trust and significantly jeopardizes the ability of government to disseminate important information to the public, as potential subscribers may object to their personal contact information being shared with third parties and therefore choose not to subscribe, or to unsubscribe once it becomes known that their personally identifiable information is not appropriately held in confidence.

The decline in public trust arising from breach of one's expectation of privacy in connection with granting public access to a subscriber's private contact information through FOIL has very real implications for government; arguably, for democracy itself.

The NYS Committee on Open Government and associated case law, as guided by the existing FOIL regulatory framework, direct and require governmental entities to release subscriber email addresses contained on a subscription-based governmental listserve to a requestor, but for an exception where solicitation is the intended use of the list. The Village of Scarsdale asserts that this mandate cultivates an unintended outcome, one that effectively forces an egregious error in weighing the public interest in gaining access to private contact information against the governmental interests embedded in the ability to cultivate an engaged and informed populace.

To be clear, the Village of Scarsdale firmly supports open and transparent government. That is precisely why we chose to implement a subscription-based listserve – to provide the public with opportunity to learn about and understand governmental affairs, all the while enabling and encouraging public participation in both formal and informal decision-making. We agree with and fully support the legislative intent undergirding FOIL.

The FOIL legislative declaration is concise and on-point.

The declaration opens powerfully, "The legislature hereby finds that a free society is maintained when government is responsive and responsible to the public, and when the public is aware of governmental actions." Yes, government is most accountable when the public is aware of governmental actions and, in our view, has the opportunity to learn about issues and influence decisions before they are made, as well as to examine all government records in accordance with the intent of FOIL.

When an interpretation of FOIL leads to the perverse outcome of chilling governmental efforts to inform, educate, and engage the public in decision-making, the underlying cause for the unintended outcome must be remedied.

Importantly, a simple list of subscriber email addresses, as such, has absolutely no influence on governmental actions or decisions of any kind. Furthermore, providing public access to the email addresses of governmental listserve subscribers has no discernible linkage to FOIL's stated purpose. However, when combined with content, subscription-based listserves enable governments to inform, educate, and engage the public, i.e., to advance the critical legislative intent of FOIL. It should also be noted that all content thus distributed is publicly accessible, by design.

Any perceived governmental transparency and accountability benefit associated with mandatory public release of an email address subscription list, and it should be noted that we struggle to identify any such benefit, is clearly – and significantly – outweighed by the government's need to use every tool available to inform, educate, and engage the public in governmental actions and decision-making.

By forcing disclosure of a subscription-based contact list, FOIL is undermining the fabric of free society. If community members refuse to subscribe, or withdraw their subscriptions to such lists out of concern for their privacy, cybersecurity exposure, unsolicited messaging, or any other personal data concern, the laudable public purposes fully embraced by the Village and mandated through FOIL are severely undermined.

Regulations such as the California Consumer Privacy Act and the European Union's General Data Protection Regulation, which strictly prohibits the release of one's email address, demonstrate that individuals, organizations, and governments are deeply concerned about protection of personally identifiable information, particularly electronic information. At this time, the State of New York lags behind other entities in forward-thinking personal data privacy protections. Mandating release of governmental subscription-based email address lists, which have no public transparency value in the context of FOIL, exhibits a sharp departure from best practices in the data privacy arena.

The State of New York is a global leader. Our data privacy protections should be at the forefront of information technology and security. Not only are we compromising public trust in government, the foundation of democracy, but we are also potentially placing residents and businesses at elevated risk of harm in connection with potential cybercrimes by disclosing their private email addresses and providing an otherwise trusted electronic relationship that may be exploited.

Please develop and introduce legislation to exempt from release under FOIL any personally identifiable information, such as an email address, contained in a governmental listserve used to inform, educate, and engage the public in governmental actions and decision-making. It may also be a worthwhile endeavor to examine New York's overall approach to data privacy protections for purposes of their appropriate and necessary modernization.
With High Regard,
Mayor Marc Samwick