When a Physical Crisis Meets a Mental Health Crisis….One Year Later
Tuesday, 09 February 2021 13:01
Last Updated: Wednesday, 10 February 2021 18:27
Published: Tuesday, 09 February 2021 13:01
Joanne Wallenstein
Hits: 917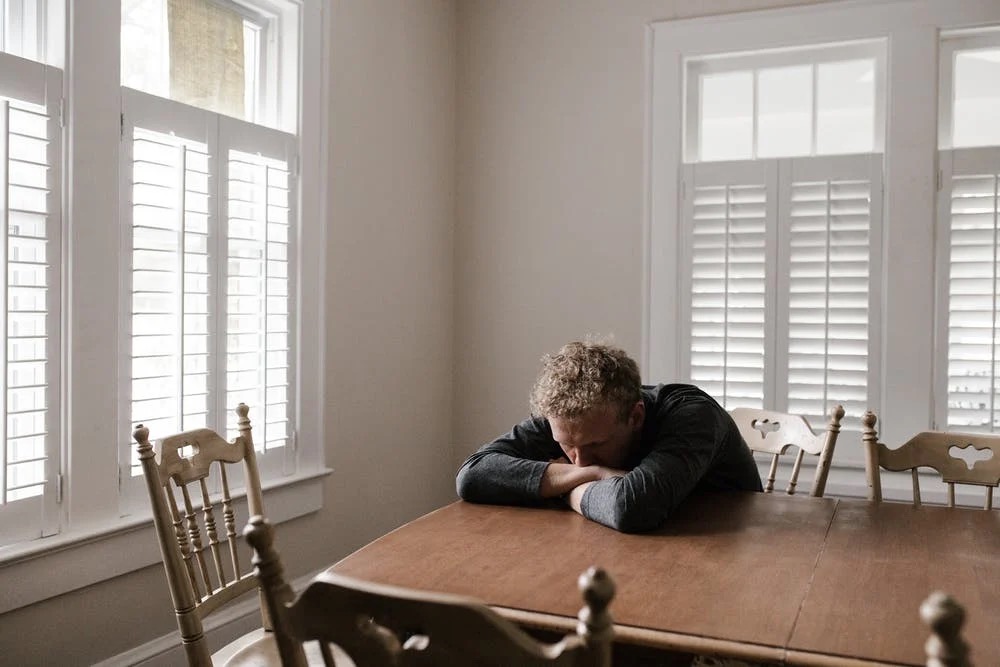 This article was written by Lauren Pomerantz, LCSW and Emily Vallario, LCSW both from Scarsdale Edgemont Family Counseling Service.

It may seem hard to believe that we are nearing the one year mark of life in a pandemic. COVID-19 has brought about a complex array of factors (uncertainty, social isolation, and parental angst) that have had an impact on the mental health of children and adolescents. Over the past eleven months, we have endured great loss and many changes to a world we once knew. Our primary focus has been on physical safety and well-being, but we are also seeing an intersection that has had significant mental health implications on children and adolescents.
Experts agree that predictability, structure and consistency are important stabilizing forces for children and adolescents, but those have been disrupted since the COVID-19 outbreak. Children have had to deal with tremendous uncertainty in a world that is constantly changing. That is to say little of their loss of "normal", their isolation, and often their fears that they or someone they know may become sick. Even former staples of structure such as a school day and after school activities have been disrupted, and for many, future plans, whether that be summer camp or departures to college are on hold.
During the pandemic, parents have been called upon to fulfill many roles including educator and mental health provider. While all parents are trying their best, it has been difficult for many to address their own challenges and uncertainties which in turn can make it difficult to calm their children's anxieties and fully address their emotional needs.
Since the late fall, mental health professionals have noticed an increase in the expressions of isolation and loneliness among youth. Social development is a part of child and adolescent development, yet there are limited opportunities for social interaction. Playdates, birthday parties, organized sports, and extra-curricular activities have all ceased. Many children cannot differentiate between the natural impact that COVID has had on their friendships and connections and the misperception that their friends have intentionally cut them off.
From the onset of the pandemic, mental health professionals have supported the community as a whole by helping them to understand pandemic life in the context of grief and loss in an effort to normalize their emotions. It is important to note that people do not always experience these stages together or in a linear fashion, so there is potential for frustration as we watch family and community members manage in different ways at different times.
The Stages of Grief and Loss were first coined by Elizabeth Kubler-Ross and are named as:
Denial - This is typically the first of the stages. It serves a very valuable purpose by helping people exist in survival mode and begin to process what is happening.
Anger - During this period, people experience irritability that is often misdirected at their loved ones, government/school officials.
Bargaining - This is the time when people make deals with themselves to have a return to normalcy.
Depression - This is the most difficult of all of the stages and the time when grief really takes a hold of us. For some people this stage is more fleeting and for others it can be very profound. This is when most people tend to reach out for mental health support and when we tend to get questions from parents on what to look for in themselves and their children.
We suggest that parents or caregivers be on the lookout for significant changes in their child' behavior. These changes include sleeping patterns, diet, activity level, isolation, crying spells and marked withdrawal from family and friends. Severe manifestations of depression can manifest in expressions of hopelessness, self-harm and suicidal ideation. In these instances, professional assistance should be sought. If you are concerned about how your child is coping, a list of mental health resources can be found here:
Acceptance - This is usually the final stage and often the most misunderstood. When we reach a place of acceptance, it does mean we are happy about what has occurred or the loss we have experienced. Acceptance means that we have reached a place of understanding and we are ready to move on and create a new reality.
You can help your teen in the following ways:

-Monitor their stress levels by noticing if there are changes in their health, behavior, thoughts or feelings.

-Listen to them carefully and watch for them becoming overloaded.
-Be aware of your stress and how you are managing and expressing it. Are you engaging with your teens daily?
-Talk openly with them about how they are feeling.
-Encourage them to stay involved with others; whether it's a weekly zoom call with outside family members, or allowing them to FaceTime with their friends.
-Encourage your teens to exercise and eat regularly.
-Develop a routine.
Set reasonable expectations for screen time. Allow them to express their frustration on this in a calm, healthy way. They will likely share that others do not have limits but stand firm.

Help them understand current situations and engage with them in a solution that works for the whole family.
To hear more on the impact COVID-19 has had on families, please listen to Lauren Pomerantz on the Hitchcock Half, a radio broadcast in which she was interviewed by Reverend Pete Jones from Hitchcock Church. It is linked here on Spotify:
For more information, Scarsdale Edgemont Family Counseling Service, 914-723-3281 or visit our website www.sfcsinc.org.