Scarsdale Mourns Beloved Teacher Marianne Madoff
Wednesday, 19 May 2021 12:01
Last Updated: Wednesday, 19 May 2021 21:57
Published: Wednesday, 19 May 2021 12:01
Jordi Wiener
Hits: 2472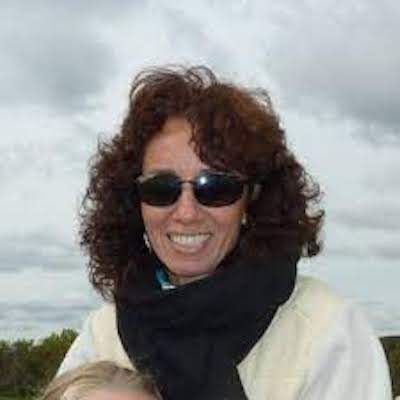 The Scarsdale community is mourning the loss of Marianne Madoff, a gifted middle school math teacher who passed away at the age of 53. Madoff began her career in Scarsdale as a third grade teacher at Heathcote Elementary School in 2006, and then became the Teacher in Charge. She moved to Scarsdale Middle School to teach mathematics in Fountain House.
Madoff battled leukemia since June 2019 and received a liver transplant in September 2019.
She is survived by two children, Dylan and Mykaela, and her husband, Michael. Her oldest child, Tyler, died in 2012 at the age of 15 when he was swept out into the ocean during a summer trip on the Big Island of Hawaii.
He had just completed his sophomore year at Scarsdale High School and was a member of a crew team.
About Ms. Madoff, an email from School Superintendent Thomas Hagerman said, "She was an extraordinarily dedicated teacher and respected professional and all those who knew her will certainly miss her. Marianne was a generous spirit who never hesitated to lend a helping hand to those who were in need. She was particularly committed to helping other parents who have suffered personal tragedies, and she served as an inspiration for overcoming adversity for us all."
Heathcote Elementary School Principal Maria Stile said, "We are all saddened by this tragic loss. Marianne had a brilliant mind and a beautiful smile. She was an amazing Mom and a fantastic teacher. She was a mathematics wizard and helped both adults and children to learn and grow. She taught us all so much. She will be missed."
Meghan Troy, Principal of Scarsdale Middle School was saddened by the loss. She said, "Marianne had a beautiful spirit and was an incredibly kind and caring educator. She was the type of person who always thought of others, even when she was faced with her own challenges. Marianne's relationships with her students and colleagues were genuine. She helped children become stronger math students but, more importantly, she helped them become more compassionate and caring people. She will be missed by all who were lucky enough to know her."
She was also a favorite among students.
Carrie Ortner, now a senior at Scarsdale High School said, "Math has never been my favorite subject, but I always looked forward to going to Ms. Madoff's class. She was one of the kindest and most helpful teachers I have ever had, and always knew how to make everyone smile."
And Samantha Wachs, also now a senior said, "Throughout both elementary and middle school, Mrs. Madoff was always a guiding light for me. Her kindness, openness, and passion for teaching will forever be remembered by both her students and the surrounding community."