Doggy Paddle
Wednesday, 31 August 2022 09:03
Last Updated: Wednesday, 31 August 2022 09:06
Published: Wednesday, 31 August 2022 09:03
Joanne Wallenstein
Hits: 1604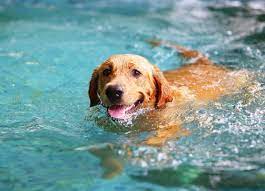 Before pools close for the season, dogs will have the chance to go for a swim.
The Town of Greenburgh Department of Parks and Recreation will hold two sessions of their "Dog Days of Summer" event on Sunday September 11 from 10 am to 12 noon and 12:30 pm to 2:30 pm. Dogs are invited to jump in at Anthony F. Veteran' Park at 11 Olympic Lane in Ardsley. Registration is required and the fee is $10 per dog. Proceeds from the event will go to the Friends of the East Rumbrook Dog Park Association.
Keep in Mind:

-Dogs must be on a leash at all times, except while in the fenced in pool area.
-No food or beverage allowed in the pool area.
-No strollers allowed in the pool area.
-People are not allowed in the pool. ONLY dogs.
-Please clean up after your dog.
-No pushing or putting your dog in the pool. Dogs must enter the pool on their own.
-The staff reserves the right to remove a dog from the event if necessary.
Contact Andrea Jacoby at 989-1822 or email ajacoby@greenburghny.com for more information.