Preschool Programs for Scarsdale Kids
Tuesday, 17 January 2023 16:59
Last Updated: Tuesday, 24 January 2023 12:28
Published: Tuesday, 17 January 2023 16:59
Joanne Wallenstein
Hits: 788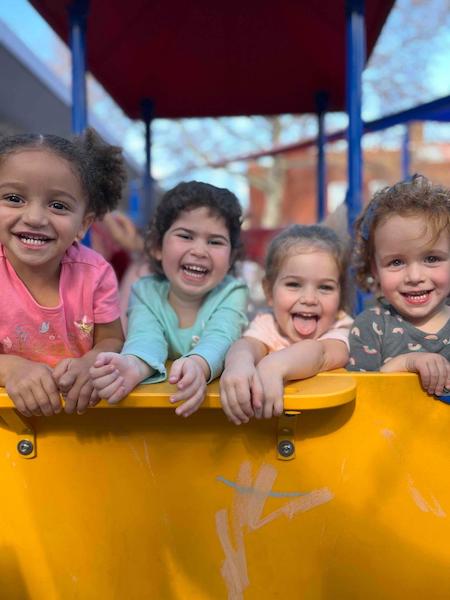 If you have a toddler who will be ready for preschool in the fall, now's the time to find out what programs are available and enroll them for September 2023. The good news is that Scarsdale offers many wonderful options for children's first school experience. Take a look at the descriptions below and email or call the schools to set up a tour and see for yourself.
Happy hunting!
Congregation Kol Ami's Early Childhood Program is dedicated to nurturing young minds and providing an engaging, joyful community. We offer classes for ages 14 months through 5 years old including our stellar Pre-K/5's program. While Jewish learning and values are embedded in our curriculum, we are an inclusive community and embrace children and families of all faiths.
We believe children learn best through play and exploration, and our developmentally appropriate curriculum fosters learning through purposeful experiences and guided activity. We recognize and respect each child's unique qualities and strive to foster their growth in all areas of development: cognitive, physical, social, and emotional. We view children as eager and capable learners and respect children for who they are now, as well as for their potential. Learning is incorporated in all aspects of our day through meaningful experiences and hands-on activities that foster curiosity and a sense of self and community. We believe classrooms and other indoor and outdoor learning environments provide powerful and meaningful opportunities for teaching. We are committed to outdoor education and offer a full garden and Teva (nature) curriculum. We have a working garden, where children plant, tend, and harvest. Our school's philosophy is not bound by a single educational theory. We use many of today's best practices in education including, but not limited to project-based learning, collaborative exploration, and differentiated instruction. We provide a print-rich curriculum which exposes the children to literacy and numeracy in all classes, and we offer enriching experiences for play and cognitive and social emotional development.
For more information call our Director, Merav Veetal at 914-949-4717 ext 107 or email MeravVeetal@NYKolAmi.org to schedule a convenient time to connect with us.
JCC Mid-Westchester offers engaging and enriching programs for children ages six to five years, including toddler classes, a Fives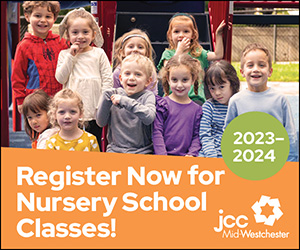 kindergarten bridge class, and early/after care at its two locations. Our exceptional staff of early childhood educators will provide age-appropriate learning tools to foster independence and enhance listening, language, social, and academic-readiness skills. We provide a nurturing and safe environment based on the philosophy of purposeful play: we learn to play and we play to learn. Children of all ethnic and religious backgrounds are welcome. Contact Caryn Symons at symonsc@jccmw.org. Learn more and register at jccmw.org/nursery-school-general-info/
At Hitchcock School we believe that early childhood experiences provide the foundation for one's lifetime. The Hitchcock School's program provides individualized experiences based on an authentic assessment to promote the optimal social, emotional, physical, and intellectual development of each child. We offer toddler, 2's, 3's, and 4's morning programs. We also have an afterschool "Lunch Bunch" for our 3's and an "Extended Day" for our 4's.



The Hitchcock School Program provides a variety of activities and materials based on developmentally appropriate practices that emphasize concrete experiential learning to achieve the following goals:
· Foster positive self-concept.
· Develop social-emotional skills.
· Encourage children to think, reason, question, and experiment.
· Encourage language and cognitive development.
· Encourage and demonstrate sound health and safety, and nutritional practices.
· Enhance physical development and skills.
· Encourage creative expression and appreciation for the arts.
· Promote respect for the cultural diversity of staff, children, and families.
· Be responsive to individual family home values, beliefs, experiences, and language as well as to the individual learning needs of all children.
Please contact us for more information and to set up a tour! 6 Greenacres Avenue, Scarsdale, 914-723-0922 or email us at welcome@thehitchcockschool.org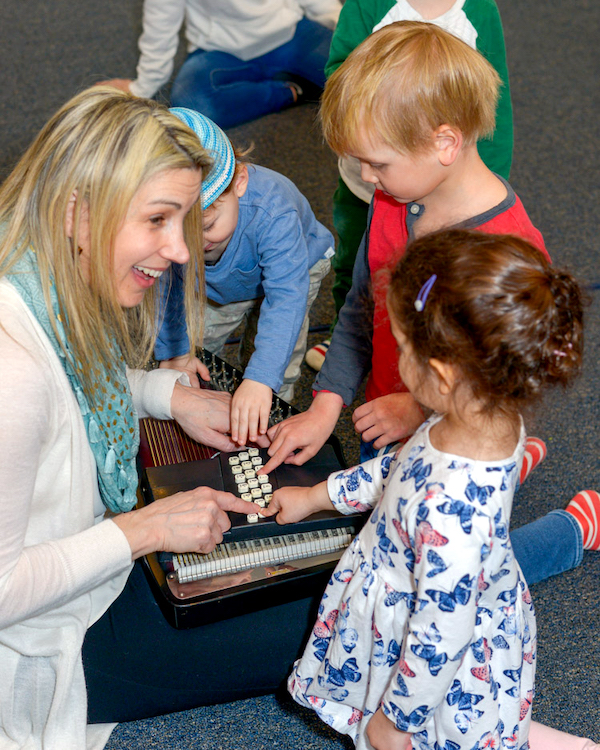 Young children respond naturally to music. With spontaneous delight, they listen intently, sing along, and move to the beat. At Hoff-Barthelson, our teachers build on these early inclinations, inspiring a deep enjoyment of music while guiding the development of music-making skills. Our Early Childhood Program encourages and supports the development of children's minds and bodies through Dalcroze Eurhythmics, a renowned teaching method that pairs music and movement.
Weekly classes for children aged 9 months- to 5-years-old incorporate exercises and games that involve singing, moving, improvising, and using small percussion instruments to promote keen inner hearing and rhythmic sensitivity. Props such as colorful balls, hoops, scarves, and puppets animate musical concepts, engage the senses, and spark the imagination. Even the very youngest children develop focus, spatial awareness, fine and gross motor skills, social skills, and the ability to work with others—all while having fun!
Group classes in piano, violin, flute and guitar introduce the joy of making music with others while teaching basic playing technique, and foundational musical concepts.
Join us at an Open House on Monday, January 23, 2023, from 10:00-11:30 am. Spring classes starting soon. For additional information and to RSVP for the Open House visit. https://hbms.org/early-childhood/ Hoff-Barthelson Music School, 25 School Lane, Scarsdale, 914-723-1169, hb@hbms.org
www.hbms.org
Mazel Tots® at Scarsdale Synagogue provides a warm and stimulating environment, which encourages
children's curiosity and helps them to grow socially, emotionally, physically and intellectually. Our warm and nurturing staff will guide the children through a curriculum filled with a variety of child-centered and developmentally appropriate activities that are safe, fun and friendly. The children's spiritual growth will be enriched by the study of Jewish holidays, traditions and family values. We also offer a group of special activities such as sports and games, music, creative movement, sign language, nature, yoga, karate, science, art atelier, dance and more! We have two beautiful playgrounds and gardens, plus a fully equipped indoor play space featuring ride-on toys, gym equipment, giant blocks and stepping stones just to name a few! Our Early Childhood Program serves children from 18 months through those Kindergarten-bound! For more information please contact Jody Glassman, Early Childhood Program Director at 914-723-3001 or mazeltots@sstte.org. You can also visit our website. Scarsdale Synagogue is located at 2 Ogden Road, Scarsdale, NY 10583. 914.725.5175.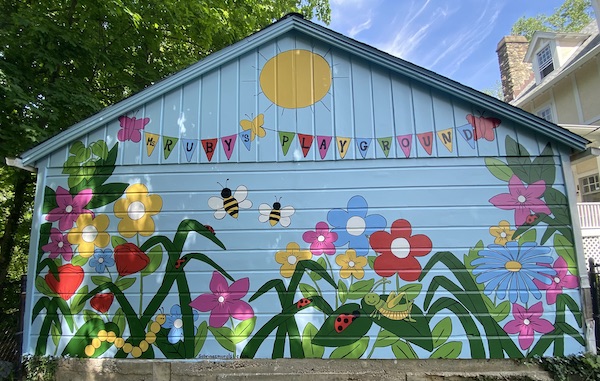 The Scarsdale Congregational Church Nursery School (SCCNS) has a 65-year history of nurturing the hearts and minds of children. We are a play-based, non-sectarian preschool instilling a desire to learn by encouraging verbal expression, promoting social development, and supporting the development of fine motor skills. We offer preschool programs for 2-, 3-, and 4-year-olds, with partial and full weeks available. For program options please visit our website at www.sccnurseryschool.com. SCCNS preschoolers have the opportunity to participate in music, Spanish, the arts and gym with skilled specialists who visit weekly. We also offer after-school Enrichment programs, including STEM, cooking, and more! Our safe, diverse, bright, and nurturing classrooms are located on the grounds of the Scarsdale Congregational Church. During the summer months, we also offer our six-week M-Th Inchworm Summer Program, where children can socialize and play among their peers. Each weekly theme is filled with fun and exciting activities. For more information or to schedule a tour, please email the director at sccnschool@gmail.com.
At Westchester Reform Temple's Early Childhood Center (ECC), we strive to create an environment that fosters social, emotional, physical and cognitive growth, as well as, creativity and confidence. Our warm, nurturing teachers provide children with the tools they need to communicate with each other and with the world around them. At the ECC, children learn about Jewish holidays, traditions and lifelong values which help them to become confident members of our community. We emphasize STEAM concepts through hands-on science, technology, engineering, art, and math investigations which encourage young learners to achieve developmental goals. Through inquiry and play-based instruction, we provide students with an opportunity to learn language arts, math and handwriting readiness skills that prepare them for kindergarten and beyond. We facilitate learning through small groups and foster relationships between our children and their teachers, specialists and the WRT clergy. Lunch and afternoon classes are available for older children. For toddlers between the ages of one and two, we offer parent/caregiver participation classes for socialization and fun: These classes are facilitated by an ECC social worker and ECC teacher. These classes are wonderful opportunities for making friends for adults, as well as children.
End of the year Mini Session and Summer Play Place camp offered. For further information regarding school registration, please contact ECC Director Sue.tolchin@wrtemple.org or call us at 914 723-5493.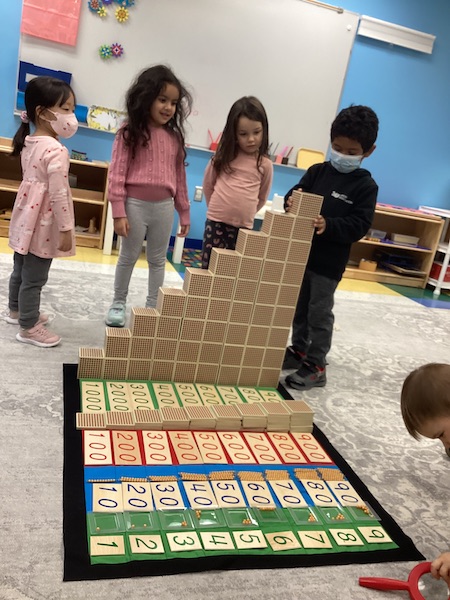 Yellow Acorn Montessori's mission is to encourage the social, emotional, and cognitive development of the child by providing a comprehensive Montessori education, cultivating independent thought and foundational skills as well as awareness of their environment, empathy for others, and social ease and confidence. The Early Childhood Program (3-5 years) and Toddler Program (18mos-36mos) include Language, Math, Science, Geography and Culture, Practical Life, Sensorial, Music and Art and more.
Enrollment Information:
Early Childhood (3-5 years)
Toddler (18 months-36 months)
Full Day Programs offered
Contact Information: info@yellowacorn.org, 46 Fox Meadow Road, Scarsdale 914-725-2173