STEP Ends After 55 Years of Bringing Students to Scarsdale
Monday, 06 March 2023 15:12
Last Updated: Monday, 06 March 2023 21:32
Published: Monday, 06 March 2023 15:12
Joanne Wallenstein
Hits: 1238
(The following was submitted by Nan Berke and Diane Greenwald: Co-Chairs of STEP Forward)
After almost 2 years of study, the Student Transfer Education Program (STEP) is discontinuing its mission, and will no longer bring students to Scarsdale. STEP leaves a strong legacy, with over 55 years of improving educational and economic opportunities for students of color. This is a remarkable achievement for a small community organization, and something we can all take pride in during a bittersweet wind down of the organization.

What was STEP?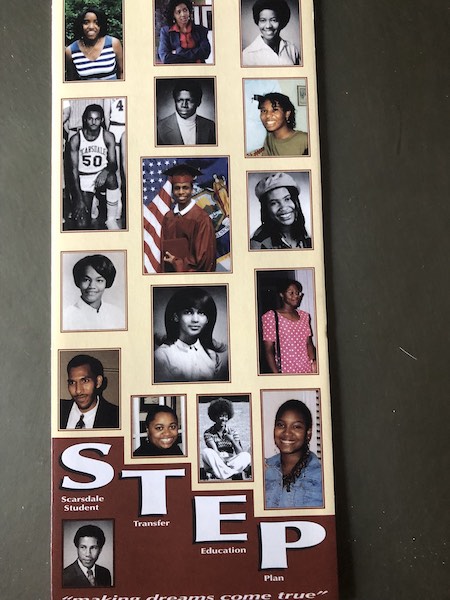 Begun in 1966 by beloved Scarsdale High School teacher Eric Rothchild (1937-2018), STEP was an immersion educational program that provided opportunities for promising students of color, from underserved communities, mostly in the South, to attend Scarsdale High School for their junior and senior years while living with a host family in the community. Beyond the innovative curriculum of Scarsdale's public schools, students received intensive college counseling, participated in extracurricular and volunteer activities, and made new friends while exploring the vast cultural opportunities of the greater New York area. STEP was supported and funded solely by community donations and volunteer time.

How was the decision made to discontinue STEP?

During the 2021-22 school year, STEP hosted its last scholarship student, a senior from South Carolina, during the pandemic, which complicated an already logistically complex effort. For the second year, there emerged no viable applicants for the Junior STEP slot. As a small program with limited resources, the STEP Board had to take a hard look at why interest waned.

A 12 member "STEP Forward Committee" was formed to research the program's challenges and benefits, including consulting a DEI expert, surveying stakeholders, discussing with the School District, assessing volunteer roles, reviewing other similar programs and analyzing programmatic resources. Among other hurdles, the Board recognized that removing high performing students of color from their home environments is an outdated model. New modes for supporting students on their paths to higher education were discussed, but many of the potential solutions under consideration fell outside of what this small volunteer program could successfully achieve, given its resources and limitations.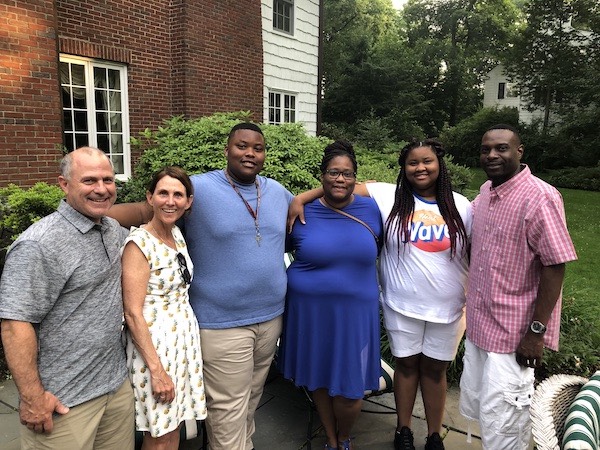 While still supporting the ideals that STEP was founded on, the committee recommended -- and the board ultimately voted-- to dissolve the organization.

What happens to STEP's assets?

After 55 years as an active 501 c 3, the non-profit organization has unused funds. New York State law requires STEP to identify "significantly similar" non-profit organizations to receive STEP's remaining assets. A small committee formed to review and recommend established local organizations that are thriving in their missions to improve educational opportunities for students of color.
These are the organizations:

1) Yonkers Partnership in Education (YPIE) https://www.ypie.org
YPIE is an established local organization whose mission is aligned with the STEP mission by serving high school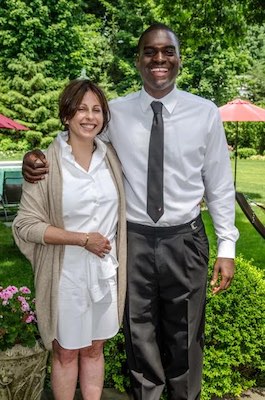 students on an enriching path to higher education. YPIE has support offices embedded in each Yonkers high school and also has an after-school tutoring and enrichment center. In addition, programs are available to support the students during their first two college years. YPIE confronts the challenges of a low-income, urban school district by providing families with equitable access to the critical tools and services necessary for college success. YPIE has many connections to Scarsdale residents and includes the potential for volunteer opportunities.

2) Project Morry – https://projectmorry.org
Project Morry is an established local organization serving students on their paths to higher education. Named for a beloved camp director who died in an untimely plane accident, this project was begun over 20 years ago based on the idea that all children can benefit from the joy and development of summer camp. Project Morry expanded to be a year-round educational support program, offering underserved students, typically of color, and their families 9 committed years of support toward college. Acceptance into the program requires commitment and outcomes are proven with a strong track record of success. The model has expanded in 5 partner locations, and a camp in the Adirondacks, where students enjoy and develop. Project Morry has many connections to Scarsdale residents and includes the potential for local volunteer opportunities, with programs as close as Elmsford, Port Chester and the Bronx.

3) Grad Bag -http://www.gradbag.org


Grad Bag is a newer all volunteer funded local organization with a dual mission. First, they help students headed to college by giving them access to dorm goods that are refurbished from other college students. They partner with other organizations and give students entering college a prep day. Outfitted with useful dorm items, students headed to college can arrive on equal footing with other classmates. This is a green effort too – refurbishing goods rather than tossing them in landfill. Program started in Scarsdale by former STEP board members and is now growing into NY, CT, MA – 22 partners. This program recognized a small but important need, supporting students on their path to higher education and aligns with the STEP mission as a meaningful contributor to positive student experience. Now serving 1200 and hope to get to 2200. Grad Bag has a strategic plan and is hiring an exec director. There could be volunteer components.

4) Mt. Vernon Star Scholars - https://www.mountvernonstarscholars.org

Mount Vernon Star Scholars is a non-profit organization helping gifted students at Mount Vernon high schools (primarily service students of color) gain admittance to highly selective U.S. colleges and universities. 2-6 scholars/year are selected. They offer a two-year mentoring program. There is no cost to participate in this competitive program. Once designated as a Mount Vernon Star Scholar, a student will receive one-on-one guidance from a volunteer mentor as well as assistance with: SAT/ACT test preparation, evaluating potential colleges/universities (inc. college visits) and navigating the college application process, and securing financial aid. This small program is substantially similar to STEP and has nearby volunteer opportunities.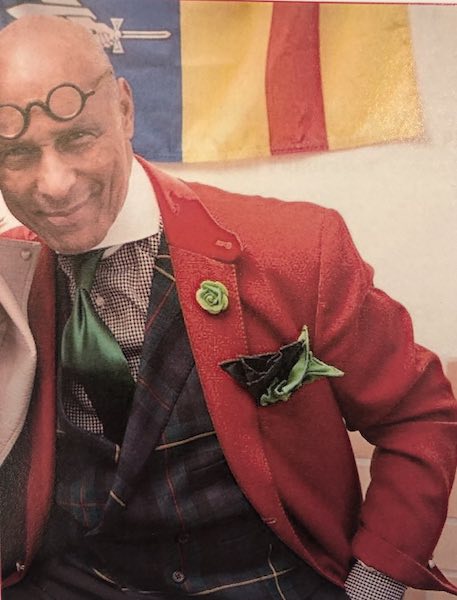 Our hope is that Scarsdale residents will join us supporting these exceptional local organizations through generous donations and/or by volunteering time.

In April, STEP will be holding a final potluck celebration where gifts will be presented to the four organizations. We welcome any who served to contact Nan Berke at Ntberke@gmail.com or Diane Greenwald at dianegreenwald@icloud.com for details.
Please join us to thank the many students, volunteers, educators and community members who have devoted time and energy to helping teens achieve their goals, with open hearts and minds.

Nan Berke, STEP Forward Committee Co-Chairs
Diane Greenwald, STEP Forward Committee Co-Chairs
STEP by the Numbers

STUDENTS: 61
Since 1966, more than sixty students have attended Scarsdale High School (most for the junior and senior year) and gone on to higher education, attending a range of elite institutions. Most (not all) graduated and several went on to earn post-graduate degrees.

Representative Institutions:
Alabama A&M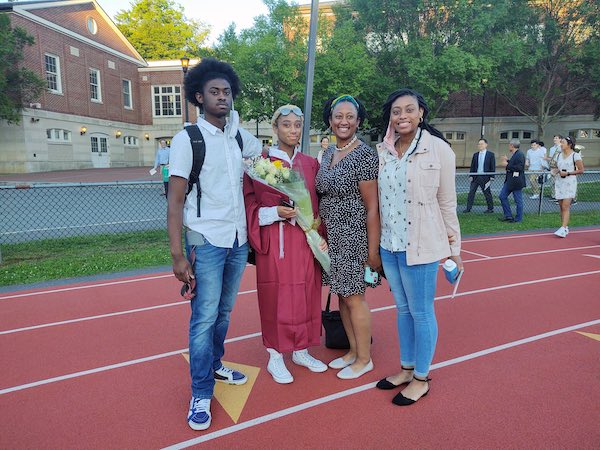 Anderson College
Bethel University
Boston College
Brown University
Case Western Reserve
Carnegie Mellon
Columbia University
CUNY / CUNY Brooklyn
Davidson College
Dillard University
Earlham College
Elmhurst College
Embry-Riddle Aeronautical University
George Washington University
Gustavus Adolphus
Harvard University
Howard University
Ithaca College
Jackson State
Lehigh University
Ohio Wesleyan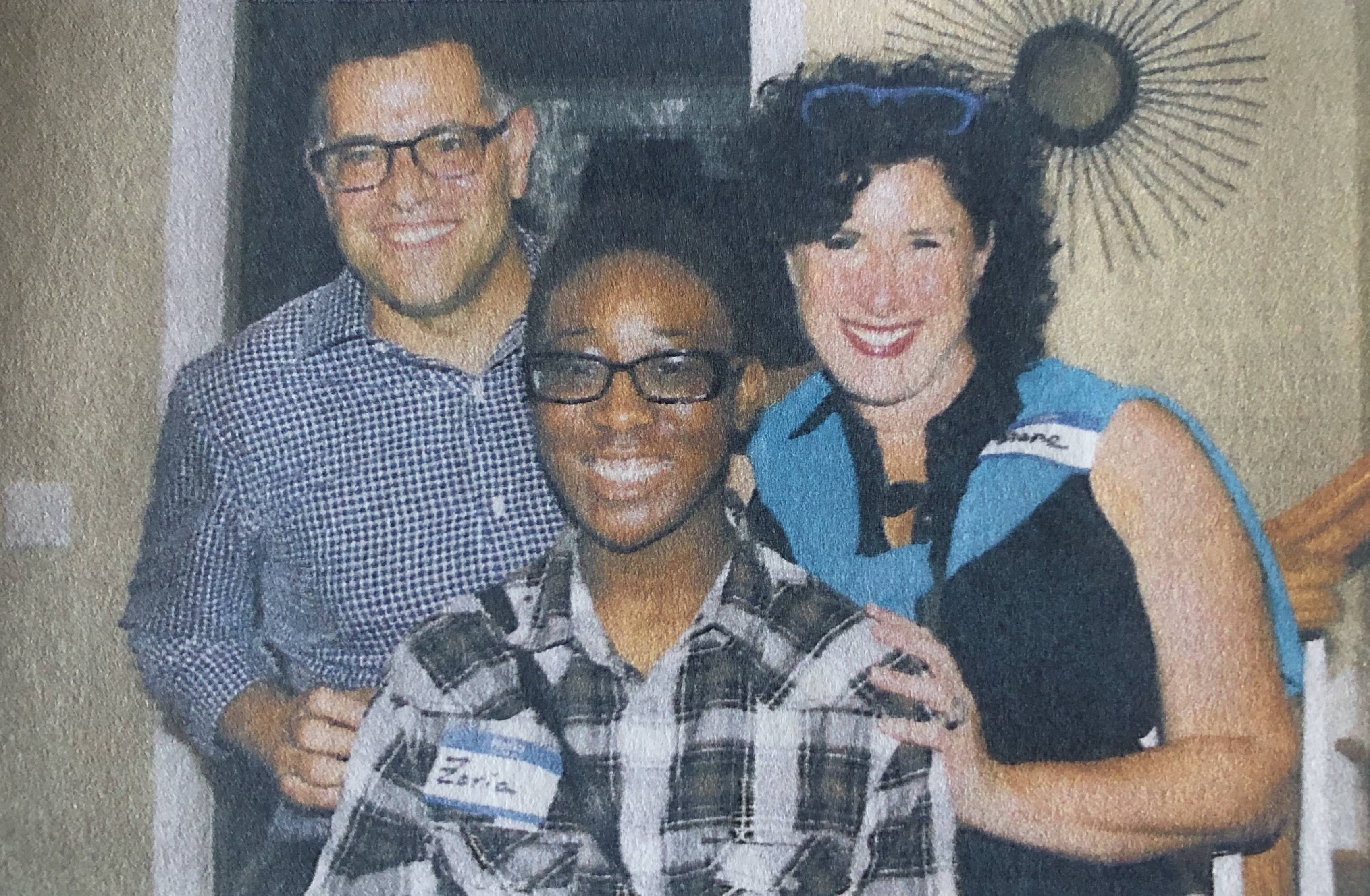 Oxford College at Emory
Pace University
Penn State
SUNY Binghamton
Texas Southern University
Tomlinson College
University of California, Riverside
University of Central Arkansas
University of Mississippi
University of Pennsylvania
University of Tennessee
Vanderbilt University
Villanova University
Washington University
Williams College
Yale College
HOST FAMILIES: ~63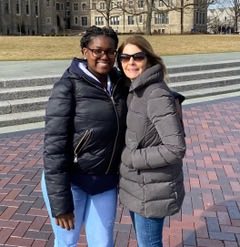 Over sixty families welcomed students to live in their homes for one or two years. It was an integral aspect of the program to provide the students with a home life, many perhaps leaving home for the first time, with the warmth of a family atmosphere. Host families provided more than just room and board but forged dynamic and often lasting relationships.

STEP BOARD/ADVISORY COMMITTEE MEMBERS: More than 300
Over the years, more than 300 people served on the STEP Board and the Advisory Board. They worked tirelessly, because the work was meaningful. Volunteers oversaw the detailed selection process of both students and host families; supported the host family; managed paperwork; oversaw healthcare needs; provided student logistics; welcomed the student on cultural activities, college visits, lessons and tutoring; and fundraised, promoted, advocated and recruited.

SHS Faculty, Deans and administration, and Students: Scarsdale High School welcomed every student as a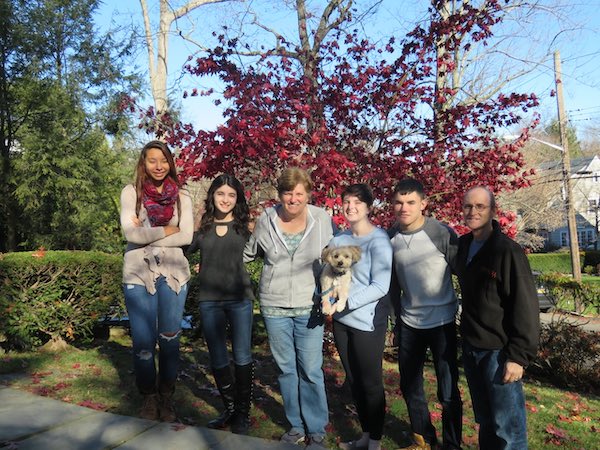 valued member of the school community. Literally hundreds of faculty and administrators providing support, encouragement and opportunity. Local students offered welcome and help to transition through the SHS STEP Club and in the normal course of making friends.

Community Donations: STEP thanks all the organizations and individuals who provided services, tutoring, college counseling, activities, healthcare, college visits, and cultural enrichment.