Wrongfully Convicted Man Freed as a Result of Scarsdale Grad's Work
Monday, 16 July 2018 19:45
Last Updated: Monday, 06 August 2018 16:11
Published: Monday, 16 July 2018 19:45
Joanne Wallenstein
Hits: 6273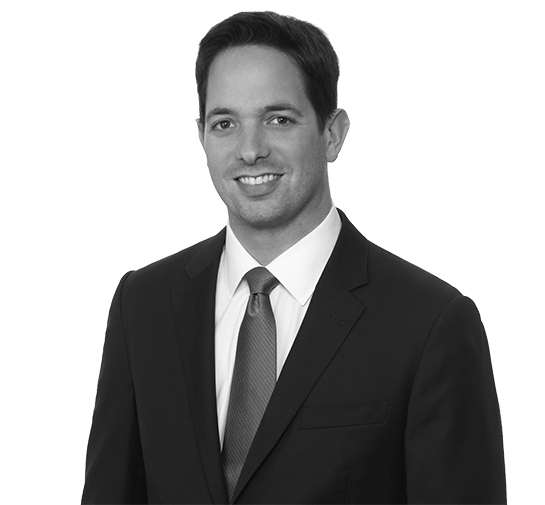 Sam Hershey SHS'01A 2001 Scarsdale High School graduate made headlines this week for his success in freeing a man who had been wrongfully convicted of murder 25 years ago.
Sam Hershey, an attorney at the New York law firm Cleary Gotlieb Steen & Hamilton has been working with the Legal Aid Society since 2013 to overturn the conviction of Shawn Williams, age 44, who spent more than 20 years in prison for the murder of his good childhood friend.
On Friday July 13, a judge overturned Williams conviction following a recommendation by the Brooklyn DA's conviction review unit to reopen the case in 2013. Former Detective Louis Scarcella was found to have elicited false statements in other murder cases and Williams conviction was based on the testimony of one witness who later admitted to having been coerced by Scarcella.
We asked Hershey a few questions about the case and here is what he shared:
How did you become involved with Legal Aid Society?
I work for Cleary Gottlieb Steen & Hamilton. Cleary and the Legal Aid Society have served as co-counsel to Mr. Williams.
When do you have time to do the work?
Cleary is very dedicated to pro bono and I was fortunate that they gave me the opportunity to devote a lot of hours to this over the course of five years.
What was it about William's story that convinced you he was wrongfully convicted?
Without getting into all the facts of the case (unless you want me to), Mr. Williams's conviction was implausible to begin with. We ultimately found the only witness to identify Mr. Williams at trial, and she told us that she had falsely testified under pressure from Detective Scarcella.
Will he receive any compensation for having served for so many years?
We certainly hope so.
Do you think this is just the tip of the iceberg and that other innocent people were convicted using testimony from Louis Scarcella?
Beyond a doubt, and I hope those innocent people are as fortunate as Mr. Williams to be given their day in court.
Herhsey has started a GoFundMe campaign to help Shawn Williams get back on his feet after 24 years in prison for a crime he did not commit. Contributions would be much appreciated. Click here to contribute.
Sam Hershey attended Greenacres School, the University of Pennsylvania and Columbia Law School. He was a high school debater and also served as a mentor with Let's Get Ready. He joined Cleary Gottlieb in 2012 and works in litigation and restructuring.