Complimentary Community Calendars Available from Scarsdale Security
Wednesday, 29 August 2018 17:48
Last Updated: Wednesday, 29 August 2018 17:49
Published: Wednesday, 29 August 2018 17:48
Joanne Wallenstein
Hits: 1810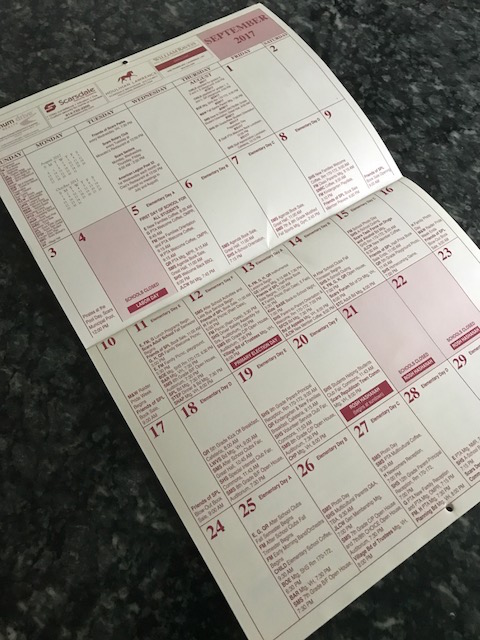 This letter was sent to Scarsdale10583 from Scarsdale Security:
Dear Editor: At Scarsdale Security, we value our connection with the community and our participation in Village life.
This year, we are proud to continue to be a sponsor of the Scarsdale Community Calendar, compiled and distributed by the Scarsdale Council of Parent-Teacher Associations. These calendars are mailed to all households in the village. Printed in August, they correspond with the school year (September – August) and are marked to indicate school closings, school events, community meetings and information related to village organizations. A telephone directory for the school district, local government, village services and community organizations is also included in the calendar.
As a sponsor, Scarsdale Security has a supply of calendars available for distribution at no cost to you. If you would like a calendar, please contact Mary at Scarsdale Security. You can reach Mary directly at 914-722-2323.
We look forward to serving you – not only as the northeast's premier boutique for security, fire, camera and home automation systems – but also as your neighbor. Together, we all make our community a great place to call home.
Very truly yours,
David Raizen, President
Scarsdale Security Systems, Inc.