Seasons Kosher Grocery Files for Bankruptcy But is Still Expected to Open a Larger Store at the Golden Horseshoe in October
Thursday, 20 September 2018 12:08
Last Updated: Thursday, 20 September 2018 12:13
Published: Thursday, 20 September 2018 12:08
Joanne Wallenstein
Hits: 8537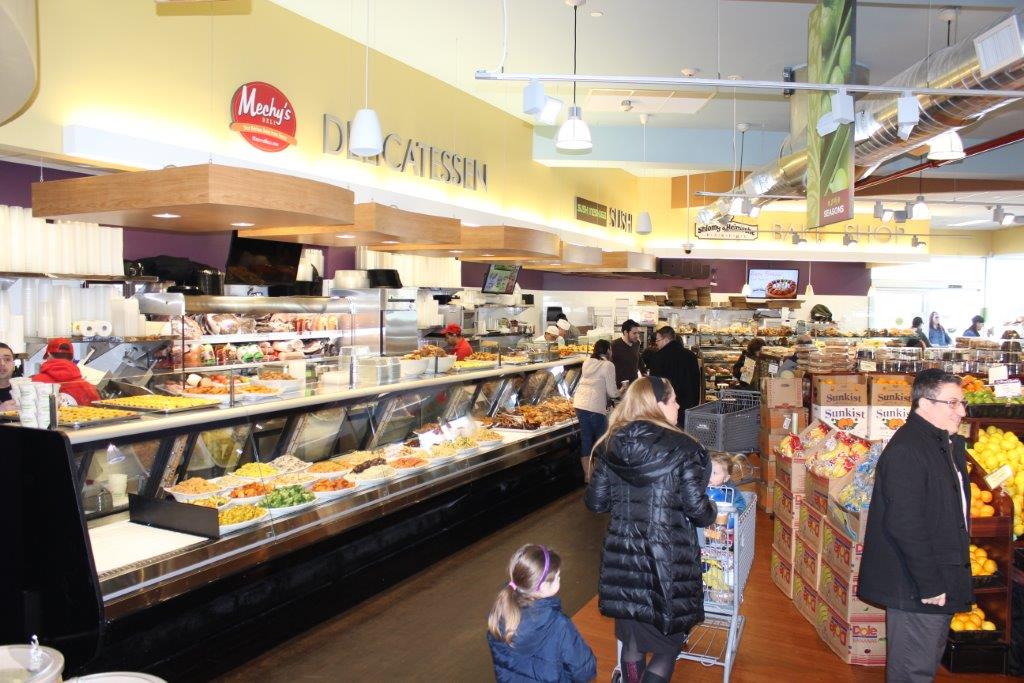 Despite filing for Chapter 11, Seasons Supermarket is still expected to open at the Golden Horseshoe Shopping Center in October. The shopping center has been redesigned and attracted many new tenants including CVS, Chopt Salads. However they were awaiting the opening of the supermarket which is expected to draw considerable traffic to the center.
Now it's clear why Seasons has taken so long to renovate the space and move in.
According to an industry newsletter, the kosher grocery store Seasons has $42 million in debt and filed for bankruptcy. They have stores in Manhattan, Queens, Lawrence, Baltimore, Lakewood and Clifton New Jersey and Scarsdale and they were expected to expand into the Gristedes location at the Golden Horseshoe Shopping Center in Scarsdale, which has now been vacant for three years.
The report says that the phone at the Flushing Queens location was disconnected.
Rob Fine, owner of the Golden Horsehoe Shopping Center said that he still expects the Scarsdale location to open in October, pending the approval to take on new financing. Please see the email he sent to the other tenants in the shopping center on September 18:
For the last three years, Seasons has been working towards opening the big store as a full-service market. For a host of reasons, that has not happened.

Please know that on September 16, 2018, Seasons Corporate LLC and its subsidiaries, including our Scarsdale tenant (collectively, the "Debtors"), filed for chapter 11 bankruptcy relief in the United States Bankruptcy Court for the Eastern District of New York (the "Bankruptcy Court"), bearing case no. 18-45280. According to the Debtors' bankruptcy filings and statements:
The Scarsdale Location. The Debtors' anticipate that the big store will be restocked and open for business in October, 2018, and the little store will not be re-opening.

Debtors' Financing. The Debtors' filed a motion seeking approval for a $5,700,000 financing facility with SKNY LLC. The financing is to fund operations and the administration of these bankruptcy cases through the closing date of the sale of the Debtors' assets. It is expected that the Bankruptcy Court will enter an Order granting the Debtors' request to borrow approximately $3,700,000 of the $5,700,000 on an interim basis later today (Tuesday 9/18).
Debtors' Sale of Assets, Subject to Higher and Better Offers. Debtors filed a motion seeking to sell their assets, including the Debtors' lease rights, subject to higher and better offers. The sale closing date is scheduled to occur on or before December 31, 2018. Presently, SKNY LLC has agreed, subject to certain conditions, to purchase the Debtors' assets for a purchase price of $12,000,000. From what we understand, there are several other parties interested in submitting competing bids for the Debtors' assets.
A hearing on the Debtors' financing and sale bidding procedures is scheduled for October 3.