SHS Drama Club to Perform "10 Ways to Survive Life in Quarantine" on Zoom
Tuesday, 05 May 2020 15:23
Last Updated: Tuesday, 05 May 2020 15:25
Published: Tuesday, 05 May 2020 15:23
Joanne Wallenstein
Hits: 1853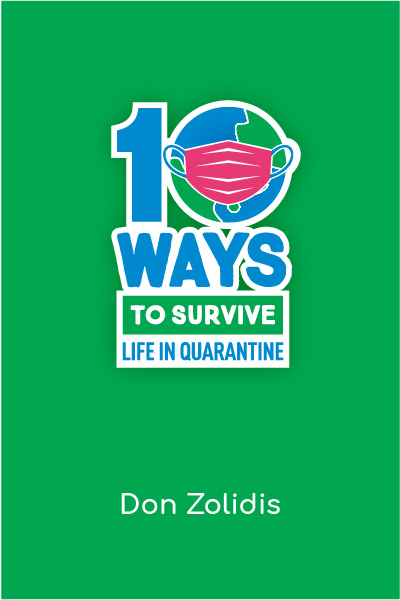 The SHS Drama Club will perform an online play on May 15 and May 16 on Zoom that is open to the entire community. The play titled, 10 Ways to Survive Life in Quarantine, is written by Don Zolidis.
According to Barbara Malecki, the Director of the SHS Drama Club, the idea for a ZOOM performance arose when the club suspected they would not be returning to school this year. Malecki said, "We did not want to let go of our spring show. We were originally going to perform "You Can't Take It With You." We continued to rehearse over Zoom after school closed, in the hopes we would return. As that became less and less likely, we knew we could not perform that particular show over Zoom, as it's just too physical. So I started looking for alternatives."
Asked who is performing in the play, Malecki said, "Seemingly practically the whole club. Not only did our spring play get cancelled, but also the musical put on by the senior class as well as spring sports. So we have nearly all the actors who would have been in You Can't Take It With You plus seniors who would've been in the senior class musical and students from 9th thru 12th who would've been playing softball, tennis, etc."
According to Malecki, "Playwright Don Zolidis is a pretty prolific living playwright. He's sort of a god in the Speech and Debate world, having written many plays that are used as Humorous Interpretation or Duo pieces (he's had a piece in the finals at National Championships nearly every year!), so I've always known his name from living and coaching in that world for so long. I'm in a Facebook group for theatre directors, where Don Zolidis shared that he had written a play specifically for and about our current circumstances. He offered directors a chance to read it for free. I read it, laughed all the way through, and then started asking permission from high school admin (they said YES!), applied for rights, got them and here we are!"
What is the play about? Here's a synopsis. If you're spending a long time at home, it can be a challenge to keep yourself occupied. Luckily, 10 Ways to Survive Life in a Quarantine is full of handy solutions, from putting on a musical with your dog, to becoming an announcer for a made-up sport, to falling in love with an inanimate object. Hey, we promised handy solutions - we never said they wouldn't be strange. Whether or not you're inspired to take up origami and squirrel observation, this new play written by Don Zolidis is sure to bring a laugh to anyone who finds themselves unexpectedly indoors. Appropriate for the whole family!
Malecki is overseeing the project as the main director, but because they had about five weeks to prepare, she also asked for volunteers to help direct small groups. So there are ten student directors, mostly juniors and seniors and one very eager freshman.
Will it be open to the entire community and here is the Zoom link: