Remembering Anne Rachel Reinwald
Friday, 25 September 2020 08:10
Last Updated: Friday, 25 September 2020 08:10
Published: Friday, 25 September 2020 08:10
Joanne Wallenstein
Hits: 951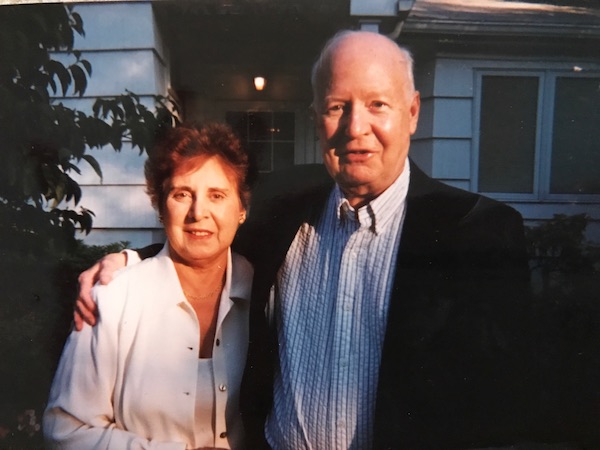 Anne and Charles ReinwaldAnne Rachel Reinwald, a long-time resident of Scarsdale, NY died September 18 in Rocky River, Ohio. She was 94.
Anne was born in Flushing, NY and graduated as Valedictorian of Flushing High School in 1944. She then went on to earn a BA and MA from Hunter College. Anne taught in the New York City school system for over twenty-five years and was loved by and dedicated to her students. After marrying Charles Reinwald, the love of her life, she moved to Scarsdale where she raised her three children and lived for over 50 years. Her husband passed away in 2011.
In addition to teaching, Anne was very active in the community and volunteered at the Scarsdale Women's Club. She played in the town tennis league, was an avid gardener and enjoyed painting with watercolors. After retiring from teaching Anne became a real estate agent and divided her time between her homes in Scarsdale, NY and Jupiter Island, Florida.
Mrs. Reinwald is survived by her son Charles Reinwald (Sarah), her daughters Lisa Silverman (Bob) and Andrea Dabbar (Paul), and her grandchildren Andrew, David, Samantha Silverman and Katie, Will Dabbar. She adored her family, who will remember her as "a caring and generous person who kept strong ties to her family and friends until the end."
In lieu of flowers the family suggests donations be made to Covenant House or St. Jude Children's Research Hospital.