School District Shortens Required Quarantine Time for Those Without Symptoms
Wednesday, 30 December 2020 17:14
Last Updated: Wednesday, 30 December 2020 17:21
Published: Wednesday, 30 December 2020 17:14
Joanne Wallenstein
Hits: 1074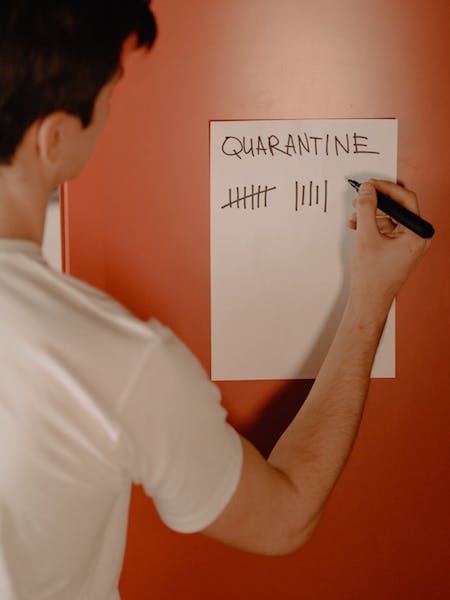 The Scarsdale School District issued the following policy change on Wednesday December 30. It shortens the required quarantine time for those who were exposed to COVID but have experienced no symptoms from 14 to 10 days in accordance with the NYS Department of Health guidelines. Here is their email:

Dear Scarsdale Families,
We hope this message finds you enjoying your break and recharging with family. Yesterday, the NYS Department of Health adopted the revised CDC guidelines on quarantine associated with COVID-19 exposure. The new guidelines shorten the duration of quarantine to 10 days from 14 provided no symptoms are present. The local health department has confirmed this change and the District will be adopting this new guidance. All existing quarantines may be adjusted according to the new guidelines below.
Consistent with recent CDC guidance, quarantine for individuals exposed to COVID-19 can end after ten days without a testing requirement if no symptoms have been reported during the quarantine period.
Individuals must continue daily symptom monitoring through Day 14;
Individuals must be counseled to continue strict adherence to all recommended non-pharmaceutical interventions, including hand hygiene and the use of face coverings, through Day 14.
Individuals must be advised that if any symptoms develop, they should immediately self-isolate and contact the local public health authority or their healthcare provider to report this change in clinical status and determine if they should seek testing.

These quarantine requirements are also applicable to travelers who are not essential workers and/or who did not complete the testing requirements described in Executive Order 205.2.
Guidance on how to quarantine can be found here.

If you are subject to a previous quarantine and have a question about what this change means for you, please contact Drew Patrick or Eric Rauschenbach.
Wishing you a happy and healthy New Year,
Thomas Hagerman, Superintendent of Schools
Andrew Patrick, Assistant Superintendent of Human Resources
Eric Rauschenbach, Assistant Superintendent of Special Education and Student Services