NYS Announces that Everyone Ages 16 and Up Will Be Eligible for the Vaccine
Monday, 29 March 2021 19:20
Last Updated: Monday, 29 March 2021 19:26
Published: Monday, 29 March 2021 19:20
Joanne Wallenstein
Hits: 1005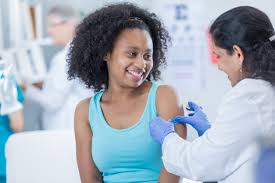 Exciting Vaccination News: In the next two weeks, all residents, ages 16 years and up, will be eligible to receive the vaccine. New York State has announced that beginning Tuesday March 30, anyone aged 30 and up is eligible to sign up, and starting April 6, this mandate will be lowered to all residents 16 and up.
Vaccine supplies are up as well. White Plains Hospital received 1,000 doses to administer this week and some Westchester pharmacies are receiving the one dose Johnson and Johnson vaccine. You can find all vaccination sites in Westchester here:
On March 29, County Executive George Latimer announced that even though the County does still not have sufficient doses to meet demand, many vaccines are being administered.
Currently, 15% are of Westchester residents are fully vaccinated and another 15% have had their first shot. In the next few weeks Latimer expects that 30% of all Westchester residents will be vaccinated.
The numbers of active cases, which were declining, have gone up a bit in the past two weeks. There are currently 5,760 active cases, which is still down from 10,812 at the end of January, but slightly up over the past two weeks. It is assumed that variants of the virus are more communicable and can be blamed for the uptick.
259 are now hospitalized and 23 people died in the past week. Latimer warned, "We are not out of the woods. The numbers are not as encouraging as we hoped they would be. We all have pandemic fatigue."