Fall Fashion for Teens: Pairing Vintage Finds with New Buys
Thursday, 26 August 2021 05:26
Last Updated: Friday, 27 August 2021 07:38
Published: Thursday, 26 August 2021 05:26
Sydney Piccoli
Hits: 8385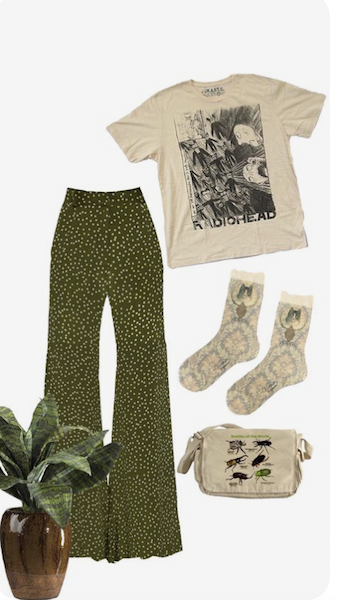 September is only a few days away and you can feel it in the air. Drive by Scarsdale High School and you'll see that the campus has come to life with athletes running on the track and dribbling soccer balls as they enjoy a long-awaited pre-season. On Central Avenue Staples is packed and spiral notebooks are going quickly. But the biggest question is, what to wear? After spending a majority of last school year wearing pajamas on Zoom, high school students are in need of a wardrobe update to go back to school. And if you no longer know what's in, here's a list of current trends for teens and where to find them for back to school shopping:
1. In the fashion world, colors seem to take turns. This year, people are opting for more earth tones, such as brown and beige. Grab a brown graphic tee from Brandy Melville, PacSun, or Urban Outfitters and you'll be sure to stay on trend. The best part is it will go with anything from a distressed denim jacket to beige vintage pants.
2. Another trend that is coming back is vintage button-down shirts from the 70s with prints, patterns, and designs; they tend to be more statement pieces than anything else. Many teens can be found wearing them unbuttoned with a graphic tee underneath or buttoned up with a basic pair of denim jeans. These can be found at a local thrift store or Etsy or purchased new from Madewell or Zara. I'd recommend checking out both the mens and women's sections.
3. Sweater vests are also making a comeback, and will serve as one of your wardrobe's most versatile pieces. At the beginning of September when the weather's warmer, a sweater vest can be paired with denim jeans for a cute look. As it becomes colder, you can throw a solid colored sweater vest over a pattern t-shirt for an interesting layered look. Sweater vests are in stock at many stores, but I found the most affordable ones at American Eagle or Target. After all, a trend's only in for so long, so it's good to be aware of how much you are spending on one article of clothing. Another fashion staple are oversized polo shirts which are now back in style. If you stop by Ralph Lauren or the men's section of a thrift store, you are guaranteed to find a polo that can be worn as an oversized shirt or dress.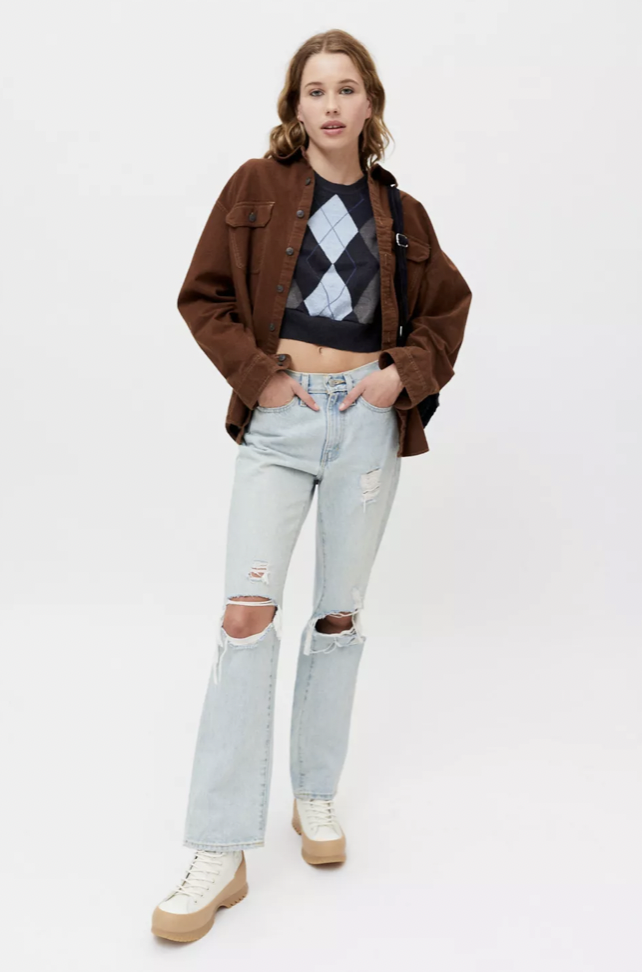 4. As far as jeans, the ones dominating the fashion world now seem to be "mom jeans," high-waisted with flare, and the sometimes controversial low rise. Sticking with bottoms, maxi skirts, both low-waist and regular, are gaining traction. When paired with a mini-cardigan that's a solid color, maxi skirts are an ode to 90s fashion. Definitely look toward thrift stores, Levi's, Urban Outfitters, and Gap for jeans that hold up well. Sweatpants, leggings, and the whole idea of "lounge wear," for one, seem to be fading quickly out of the picture. Maybe after Zoom work and school everybody is tired of them!
5. There is a clear resurgence of 90's fashion some of which fit under the aesthetic "grunge." Think bomber jackets, slip dresses, baby tees, plaid flannel shirts, overalls, horizontal striped sweaters, bike shorts, plaid wide pants, old band tees/tanks, and leather coats—basically anything that will make your parents question what year you were born in. As far as pop culture goes, look to Friends, Gilmore Girls, Dawson's Creek, 90210, Boy Meets World, and Full House for a reminder of 90's fashion. Once again check out thrift stores, Dickies, PacSun, Tilly's, and Urban Outfitters for some good finds.
6. Oversized is another look that's definitely in. If you check out American Eagle or Cotton:On, you will see a lot of their t-shirts now fit the oversized style. Grab one that's your style, pair it with solid black biker shorts, and some Nikes and you have an outfit that's both hip and comfortable. On the other end, teen influencers are also sporting baggy jeans; check them out at Zara or H&M.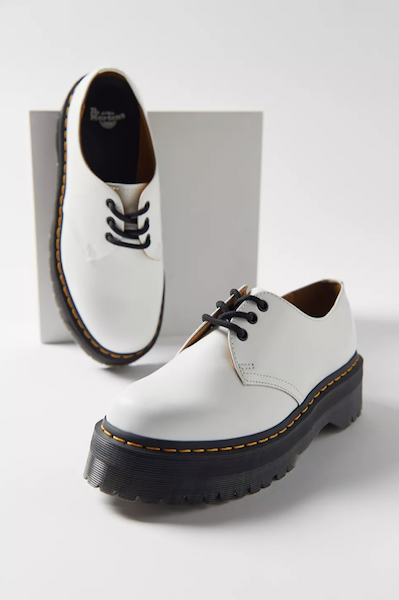 7. Teens seem to be wearing jewelry that's rather eccentric. Many teens, no matter their gender, can be found with rings on all fingers and crafty earrings in their ears. I think the most unique jewelry can be purchased from small businesses on Etsy, Instagram, and TikTok.
8. As far as tank tops, teens are pairing 90's style white tanks with jewelry and layering tank tops and printed long sleeves. Think about what young Selena Gomez or Hilary Duff would wear on the red carpet. Speaking of which, lace and scallop crop trim tank tops are definitely on display at most any clothing store.
9. In shoes, trends seem to be less prevalent. Classics like Nikes, Reeboks, Vans, and Converses never go out of style. One pair of shoes that have entered the Gen Z fashion world once again are Doc Martens, especially the oxford style pair of shoes and make sure to check out their vegan line! If you are looking for a more trendy pair of shoes brown and sage Converses are popular.
When it comes to clothes, the most important thing is that you enter the school year feeling both confident and happy. If you are stuck trying to find your own style, stroll the streets of Scarsdale Village and check out the store windows, roam Pinterest, follow social media influencers and break out of the clothing section that matches your gender identify.
After all, clothes have no gender and the only barriers that appear in the fashion world are the ones you set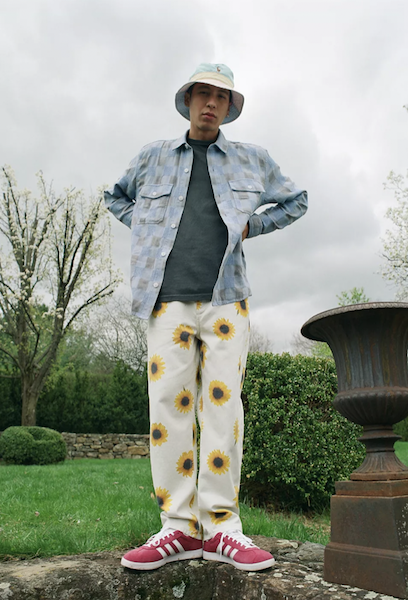 for yourself. Also, remember to be sustainable while shopping for back to school clothes. A great option is thrifting because it allows you to better the environment while experimenting with various aesthetics at a low cost.
Happy shopping Scarsdale residents!
(Photo Credit: Urban Outfitters)