On Your Walk Today: Reader Photo Gallery
Wednesday, 29 September 2021 14:08
Last Updated: Wednesday, 29 September 2021 14:12
Published: Wednesday, 29 September 2021 14:08
Joanne Wallenstein
Hits: 633
Now in our second week, "On Your Walk Today" features reader photos taken while you explore your neighborhoods. This week check out a Buddha in the Burbs at the intersection of Colvin Road and Greenacres Avenue as well as a historic cemetary in Sag Harbor. Please send your photos to scarsdalecomments@gmail.com.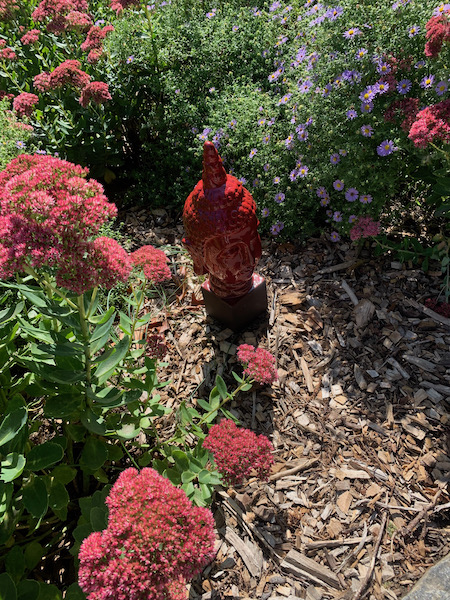 A neighborhood traffic island garden, cultivated by former Village Trustee Deb Pekarek, includes some colorful statuary. Take a walk to the intersection of Greenacres Avenue and Colvin Road to see purple asters, red sedum, a black and white striped zebra and two red Buddhas.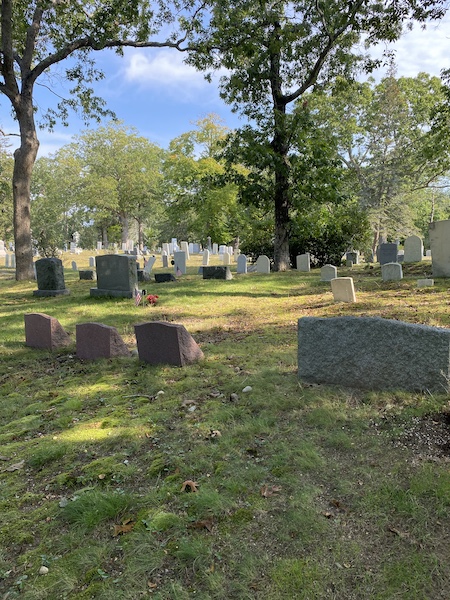 Oakland Cemetery in Sag Harbor, NY was founded in 1840. It is nondenominational and spans more than 35 acres. It is the final resting place of Revolutionary War soldiers as well as many sea captains, sailors, writers and townspeople. George Balanchine is buried here too.