Register Now for the Scarsdale Summer Youth Tennis League
Thursday, 14 July 2022 09:17
Last Updated: Thursday, 14 July 2022 09:20
Published: Thursday, 14 July 2022 09:17
Joanne Wallenstein
Hits: 417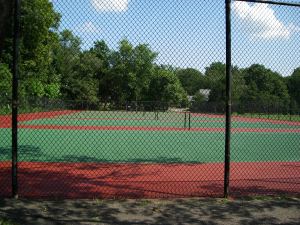 (The following was submitted by Bob Harrison)
The 38th season of the Scarsdale Summer Youth Tennis League continues on Monday July 18th for boys and girls ages 6 to 18 through early August on weekday evenings from 6 to 8 PM at the Middle School Tennis Courts .
The program is the best buy in Scarsdale youth sports with more than 28 hours of tennis play for $60 per player.
All players will play round robin matches with players of similar tennis ability and the program concludes with tournaments in each skill level with champion and runner-up trophies and a pizza and ice cream party. All players receive participation trophies.
Players can register by getting an application at the Recreation Department, 244 Heathcote Road or by calling 914 722-1160 and getting an application by e-mail.
For more information, call Bob Harrison, 38 year volunteer , founder and director of the program , at 914 646-4054 or by email at proscars@aol.com . Applications and checks can be made out to the Scarsdale Summer Youth Tennis League and delivered or mailed to Harrison at 65 Fox Meadow Road, Scarsdale , NY 10583.