Free Parking in Scarsdale Village for Holiday Shopping
Category: Village Voices
Published: Thursday, 19 December 2019 09:11
Joanne Wallenstein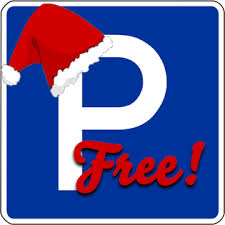 The Village of Scarsdale is pleased to provide two (2) hours of free parking in the Village Center from Wednesday, December 18, 2019, through Tuesday, December 24, 2019, at specifically marked metered locations.

This Village program is intended to attract residents and visitors to the Village Center to shop local this holiday season. In order to ensure vehicular turnover and maximum access to the parking spaces, the Scarsdale Police Department will enforce the two (2) hour parking limit. In addition, merchants and their employees will be permitted to park free of charge in the Freightway Garage Levels 5A and 5B during the aforementioned time period.

The Village's decision to offer free holiday parking in the Village Center was jointly arrived through discussions with the Scarsdale Business Alliance.