What Parents Need to Know About Scarlet Fever
Details

Written by

Stacie M. Waldman

Hits: 4552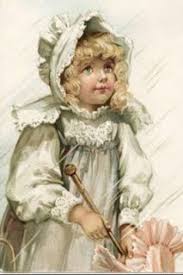 If you read The Velveteen Rabbit as a child or read it to your own child, you'll recall that the main character had to destroy all of his toys and stuffed animals, including his special stuffed rabbit, when he became sick with scarlet fever. In the early 20th century, scarlet fever was a leading cause of death in children. However, today we hear less about the disease due to better treatments and preventative measures that have curtailed the severity and the spread of the disease.
So I was concerned that every week for the past month I have heard about at least one child who was diagnosed with scarlet fever in the area. The parents all had the same reaction to the diagnosis: "Did you even know scarlet fever was a 'thing' anymore?" Dr. Fred Bomback, a pediatrician affiliated with Westmed Medical Group, told me, "I have noticed a slight increase in the number of cases of scarlet fever that I am seeing this year but the majority of cases have been mild."
So, here's the low down on this 1920's killer.
First, and most importantly, in the year 2017 Scarlet fever is rarely a serious or deadly infection. Scarlet fever is a bacterial infection caused by group A Streptococcus. It generally affects children between the ages of 5-15 years old and can spread when a person has contact with an infected person's contaminated droplets (like from a cough, a sneeze or sharing the same utensils). A child with scarlet fever usually presents with a fever and sore throat that may lead to a rash that feels like sand paper. There may be other symptoms like abdominal pain, chills and vomiting and the tongue may get swollen, white and/or bumpy. A couple of days later a scarlet-colored rash may appear; usually first in the neck, underarm or groin area and then spreading before disappearing about seven days later. However, a rash is not always present.
"Fortunately, scarlet fever is treatable with antibiotics," said Dr. Bomback, "and once the child is on the appropriate antibiotic for 24 hours, he or she may return to school as long as there is no fever and no vomiting."
Dr. Bomback stressed the importance of parents not overreacting to a rash on a child who was diagnosed with scarlet fever. "The rash is not contagious as it is due to a toxin and not due to the persistence of the bacterial infection. It may take several days for the rash to clear."
If not treated, scarlet fever can potentially (but rarely) lead to long-term health problems such as otitis media, skin infections, abscesses of the throat, pneumonia, kidney disease, arthritis or rheumatic fever.
You can prevent scarlet fever using the same prevention methods you use to avoid other infectious diseases. Wash hands often and avoid contact with other people's body fluids as much as possible. Early identification and treatment is key to preventing the spread of scarlet fever so if your kid is complaining about a sore throat, go get that strep test!
You can learn more about scarlet fever on the CDC website here.
Add a comment
Greenacres Multicultural Lunch and Talent Show
Details

Written by

Toni DiMartino

Hits: 1449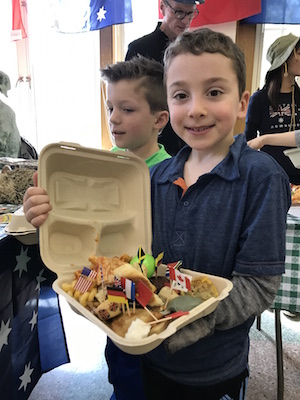 he Greenacres PTA hosted its annual Multicultural Lunch on March 21. The festive luncheon is a much-loved occasion for students, faculty and staff. Parents contributed and served a wide array of foods representing Africa, Asia, Europe, North America, the Caribbean, Latin America, Oceania, Australia, and New Zealand. The more than 100 delicious dishes and desserts included jolloff rice, samosas, udon noodles, sushi, fried rice, crepes, spanakopita, lasagna, irish soda bread, scones with jam, corn bread, mini hot dogs, plantains, arroz con pollo, pulled pork sliders, fairy bread, macaroons, brownies and Icelandic pancakes.
This was a zero waste event in keeping with the Greenacres mission of sustainability. Greenacres has been composting since 2013 – sending all of its lunchroom and classroom food scraps to be turned into a useful resource – compost – instead of into the trash. And now Greenacres is also sending its food scraps from all of its school events to be composted as well. This includes events such as the November parent/teacher Thanksgiving luncheon, the school-wide multicultural luncheon each March, all of its parent/principal coffees, and the 4th grade colonial luncheon.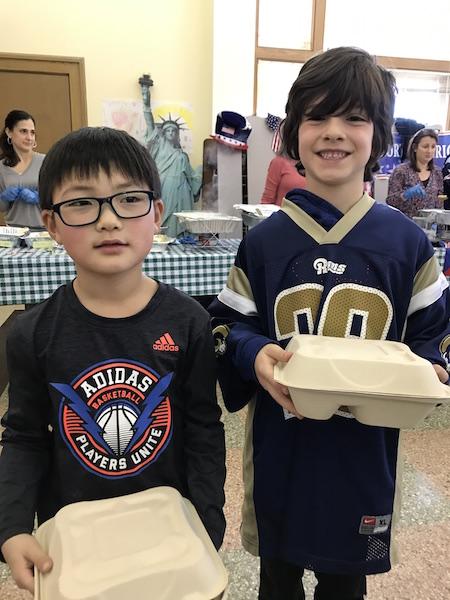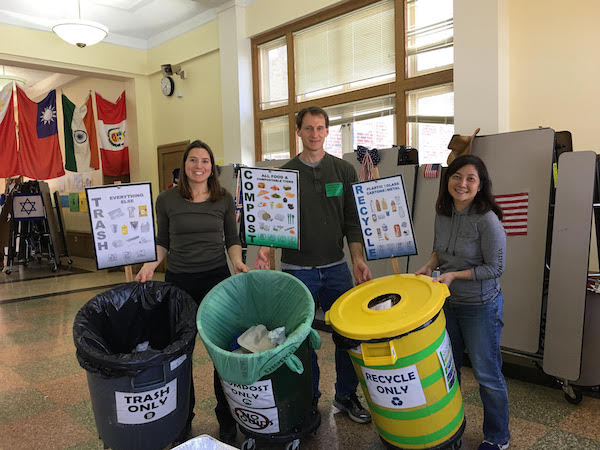 Greenacres Got Talent

The Greenacres PTA hosted its annual Talent Show on Friday, March 24. The fun family night featured 35 solo and group acts. Greenacres' students showcased an array of amazing talents from singing, dancing and gymnastics to instrument-playing and joke-telling. All of the kids in attendance enjoyed a kick-off dance party and intermission snacks courtesy of the PTA. The performers received award medals and cool lollipops.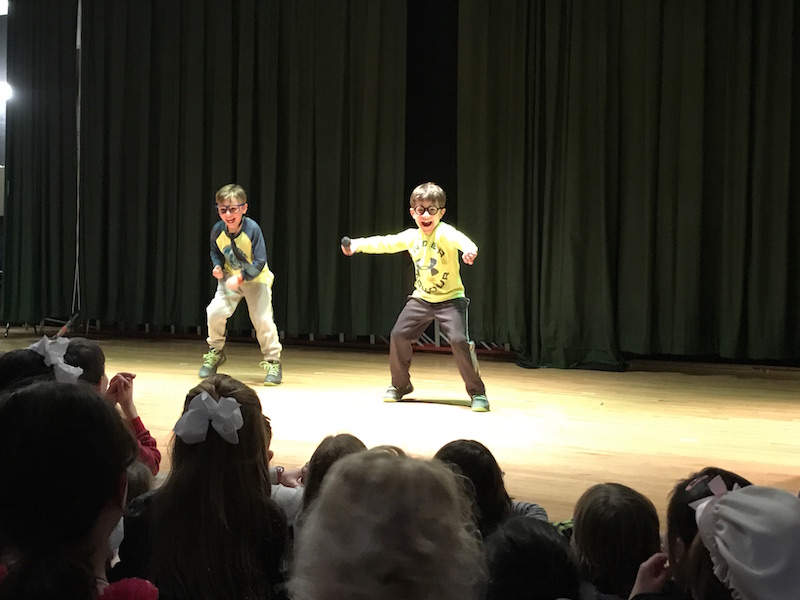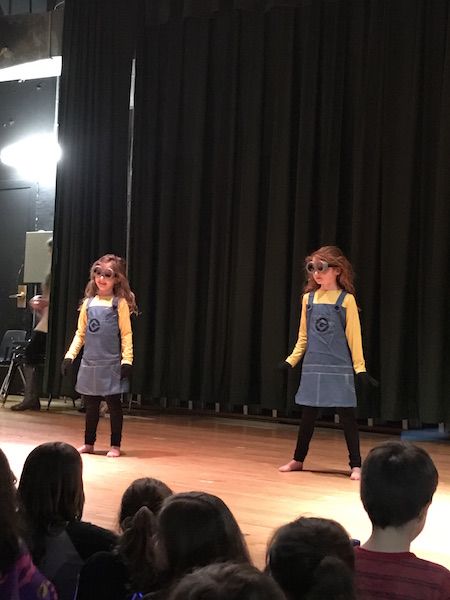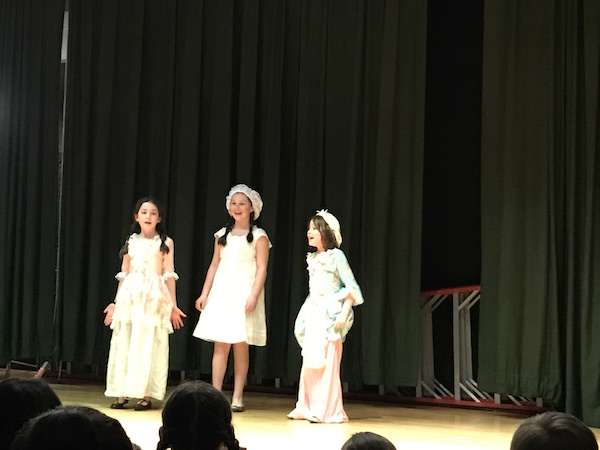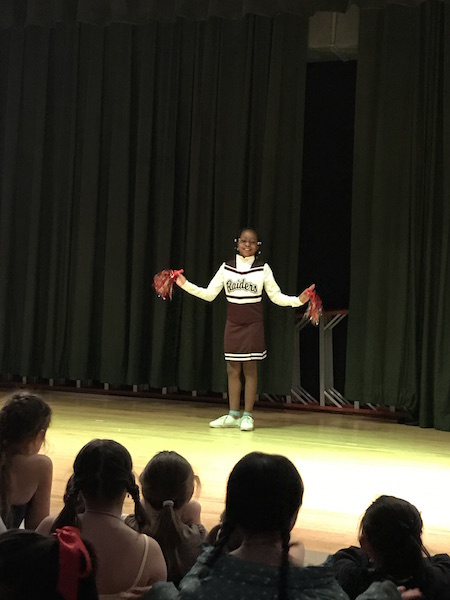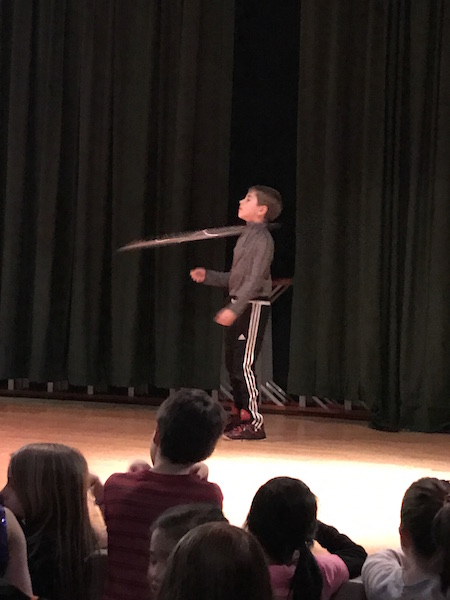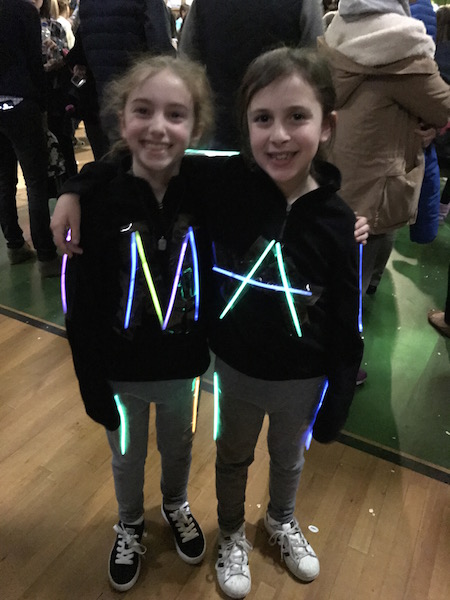 Add a comment
Meghan Troy Named Incoming SMS Principal, Special Education Broadens Reach
Details

Written by

Heather Gilchriest Meili

Hits: 4125
At a school board meeting with much positive news reported on 3-20, the biggest smiles and applause filled the room upon Assistant Superintendent for Human Resources and Leadership Development Drew Patrick's announcement of Meghan Troy as the next principal of Scarsdale Middle School Principal.
Mr. Patrick said," It is with great pleasure that I introduce the candidate being recommended to succeed Mike McDermott as principal of Scarsdale Middle School - one of our own - Meghan Troy. A gifted educator and educational leader, Meghan is currently completing her 16th year as a social studies teacher at Scarsdale Middle School, where she has also served as Department Chair for the last five. Early in the interview process, Meghan shared her core philosophy with the committee - cura personalis, care for the entire person. This concept emphasizes individualized attention to the needs of the other, distinct respect for his or her unique circumstances and concerns, and an appropriate appreciation for his or her particular gifts and insights. I can't think of a more appropriate guiding principle for a leader of our middle school.....This afternoon at the Middle School, Dr. Hagerman had the opportunity to thank Mike McDermott for the quantity and quality of his contributions to this school district, and to the profession at large. The duration of the ovation he received in response to that acknowledgement speaks to the size of the proverbial shoes Meghan is being asked to fill. We are confident the shoes will fit.
Superintendent Dr. Thomas Hagerman spoke up at this point to add that the announcement of Meghan Troy's appointment also drew a standing ovation at the Middle School that afternoon.
Asked to comment on her new role, Mrs. Troy replied:
I am thrilled and excited to be taking on the role of principal at Scarsdale Middle School. I look forward to working with the tremendous faculty, staff, parents and students. As a teacher and administrator at the middle school for sixteen years, I have come to learn and live by the high standards that Scarsdale holds. In this new role, I will continue to foster these values for myself, the staff, faculty and students.
I believe that we need to always move forward and innovate while respecting the rich history and tradition that makes Scarsdale Middle School an outstanding institution. We also need to respect and embrace where our middle level learners are in their development and build a community and culture that supports them where they are in this moment.
We will continue to build an environment where we challenge our students academically, meet them where they are developmentally, and help them build skills that go beyond the walls of the classroom. It is through a supportive and encouraging community that we are able to help our students build the confidence to take risks and stretch their thinking.
I am truly honored to be taking on this new role.
Special Education: Expanding and Inclusive
The second featured topic of the evening was the Special Education Report, led by Director of Special Education and Student services Eric Rauschenbach.
Mr. Rauschenbach emphasized that the philosophy and pedagogy of the department is first and foremost strength-based, focusing on allowing students to access the general education curriculum while maximizing their strengths and interests.
Looking at trends in the student population, he noted that 7% are served under Section 504 plans, and 9% under the Individuals with Disabilities Education Act (IDEA). Of this population, 91% are served within the district.
Elementary teachers Megan Matthews, Francesca Erigo Ross, and Rachel Witmer then continued to describe the co-teaching methods they are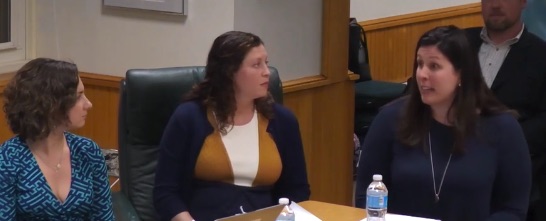 using to create successful learning environments for their inclusion classrooms. With methods such as structuring multiple learning stations, they provide access points in the curriculum for all learners. Among other benefits, they report that the approach bolsters students' teamwork skills as they mirror the co-teachers collaborative approach.
Dr. Elliot Cohen, Director of Psychology and Middle School Psychologist continued the report of Special Education innovation, describing a new mentoring program he developed and set in motion with the support of former C.H.I.L.D. president Leanne Freda. In this program SHS special education students return to the Middle School to mentor their 6th grade counterparts. The younger students gain perspective on their current challenges and learn from positive role models, while the older students gain purpose and insight from their service role. Dr. Cohen remarked that he is looking for ways to expand this model, as it "serves the district's commitment to wellness and the 'whole child' at two different age levels at once."
The third and final section of the Special Education Report was presented by Dr. Kristin Oliverio, School Psychologist, and Catherine Flores, Special Education Teacher on this year's new high school program, the SSP (Scarsdale Support Program). With the goal of serving more students within their home district rather than placing them out, the SSP can address social/emotional/behavioral issues that interfere with academic functioning. Dr. Oliverio and Ms. Flores provide various modes of counseling, a calm and supportive alternative space, and close communication with home and teachers to help students reach their goals.
School Board member Art Rublin asked how the SSP "has played out, versus expectations?" Mr. Rauschenbach replied, "We're at capacity. The interest and need is there....the staff has done a great job of discovering what students need and making it work."
The conclusion of the multi-part presentation was met with notably warm applause from those present, as Board Member William Natbony remarked, "The progress the last few years has been remarkable."
Current Construction and Future Planning
A third major topic took up the Board's attention on Monday evening: current construction and future planning.
Stuart Mattey, Assistant Superintendent for Business and Facilities, reported on the status of current projects. The Learning Commons area at the high school is nearing the end of the demolition phase, and the Fitness Center has progressed to electrical and HVAC work with anticipation that the basic space will be finished in May with furnishing and outfitting to follow. The Middle School orchestra addition is also underway with progress expected to accelerate as the snow clears.
Regarding future planning, Mr. Mattey said the newly selected architecture firm, BBS, has "hit the ground running since coming on board." They are approaching the work with three teams, the first to investigate school operations and daily functioning, the second to take the engineering point of view and delve into infrastructure, and the third to measure every district space to ensure everyone is working from accurate information. When they have a full, up-to-date view, strategic planning is expected to begin within the next 2-3 weeks.
And Greenacres?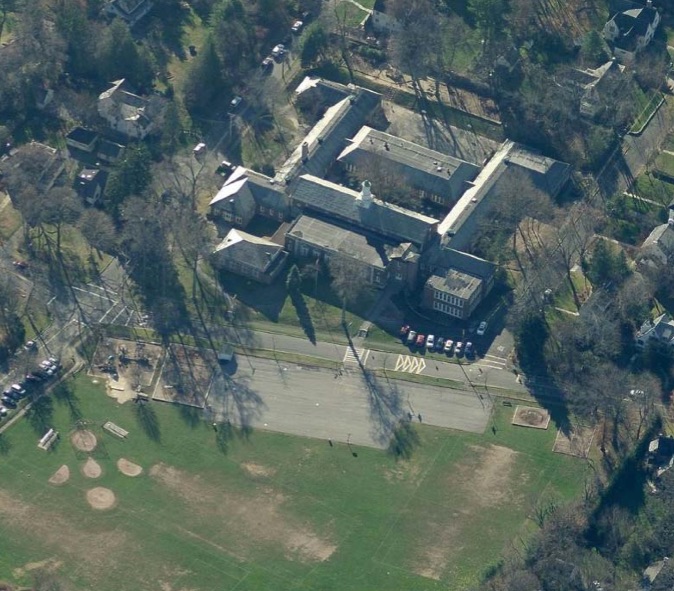 Take note, Greenacres residents! Things are proceeding quickly, as the Board discovered.
William Natbony inquired, "Any clue how the timeline for Greenacres looks?" and Mr. Mattey replied, "The timeline for Greenacres is the same timeline as all the rest....Conversations will have to start soon if the potential bond vote is November/December 2018."
Regarding the architects, Board President Lee Maude said, "One of the reasons we liked them was that they have their own engineers. Have they looked at Greenacres?" "Yes, they are essentially doing the same work of the previous architects all over again, " explained Mr. Mattey.
Board Member Nina Cannon asked, "At what point is there more community involvement with stakeholders?" Mr. Mattey: "That will be part of the conversation we have with them next week, making a plan to roll out information with the Board and community, making time for good, in-depth discussion. We're going to have to have a very concentrated schedule to make sure we get to the end point at the right time."
The End of the Budget Process Nears
William Natbony announced that he and several Board Members had attended a League of Women Voters meeting to discuss the current budget and respond to questions. Interested community members may view the exchange on the School Board website, expected to post Friday, March 24.
The next Budget Forum will take place on Monday, March 27 at 6:30 pm.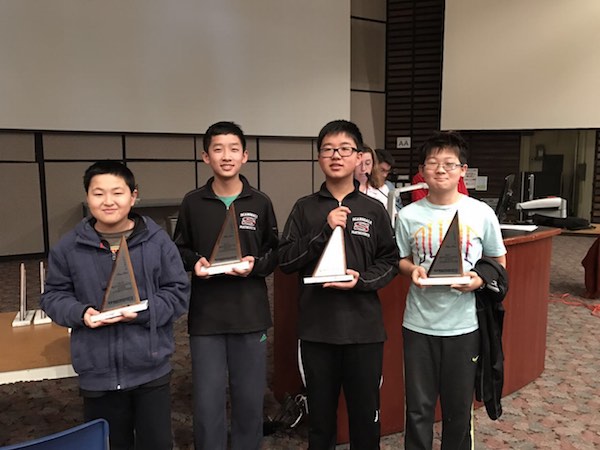 Add a comment
HExpo2017 Involves 220 in Hands On Learning
Details

Written by

Joanne Wallenstein

Hits: 1408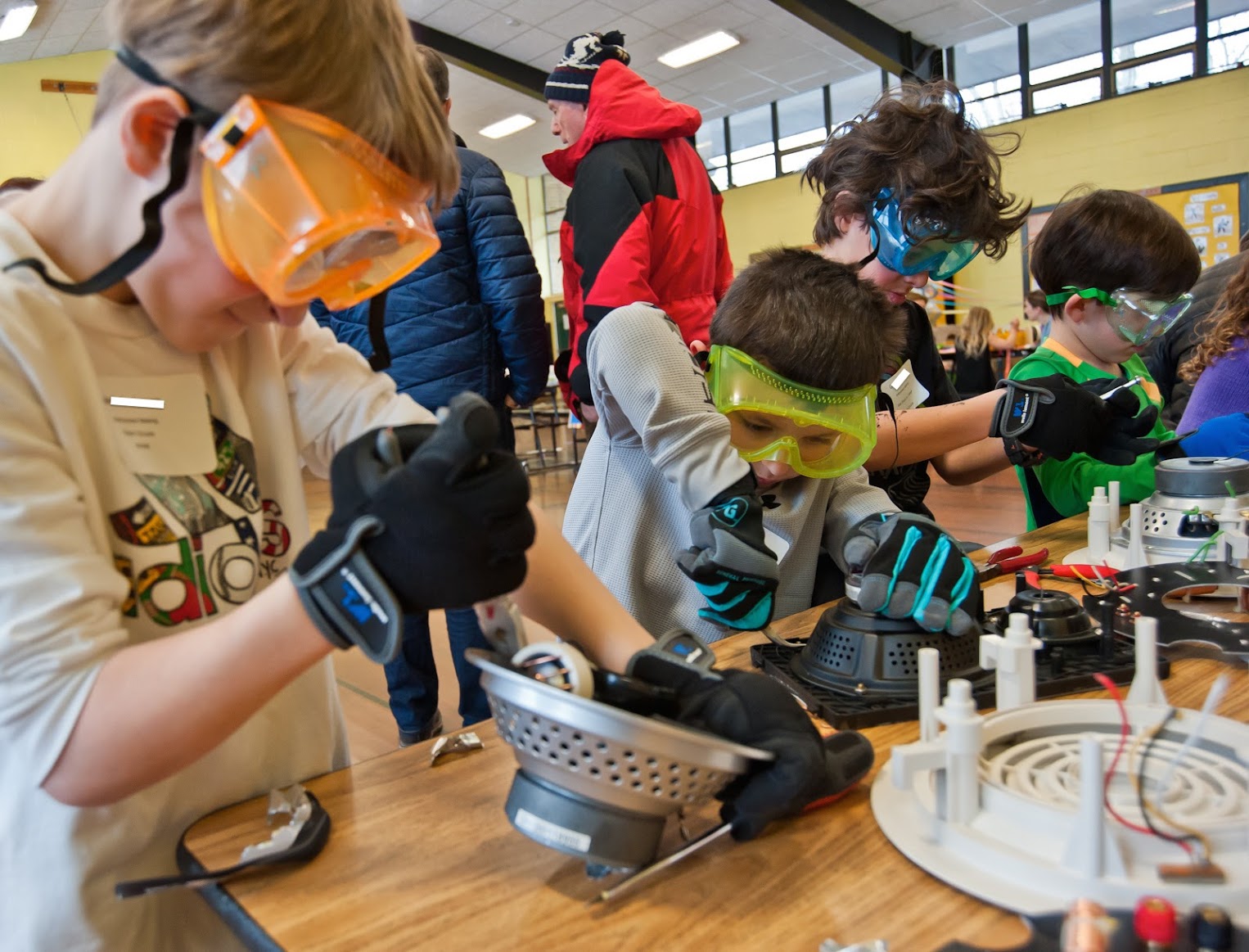 Over 220 Heathcote students and their families participated in the Heathcote Elementary School's Third Annual Makerfaire on Saturday March 18 which included over 17 workshops for students to choose from and an open makerspace in the gym with lots of hands-on activities. Barnes & Noble had a pop-up shop with many of the newest "maker" products and books.
The workshops included a wide range of hi-tech (designing in 3D and making solar panels) to low-tech (shoe design, making slime and pom pom launchers, as well as fashion design and rubber band helicopters). Kids could build with Keva Planks, code the Ozobots to run on tracks they created, design circuits with LittleBits and learn how music is made with Bach2Rock.
According to teacher and organizer Christine Boyer, there was something for everyone.
The Scarsdale Education Foundation funded new t-shirts and members of the Board of Education attended to experience the excitement and great maker energy firsthand.
Heathcote faculty and parents volunteered to make this an exceptional event. See photos here: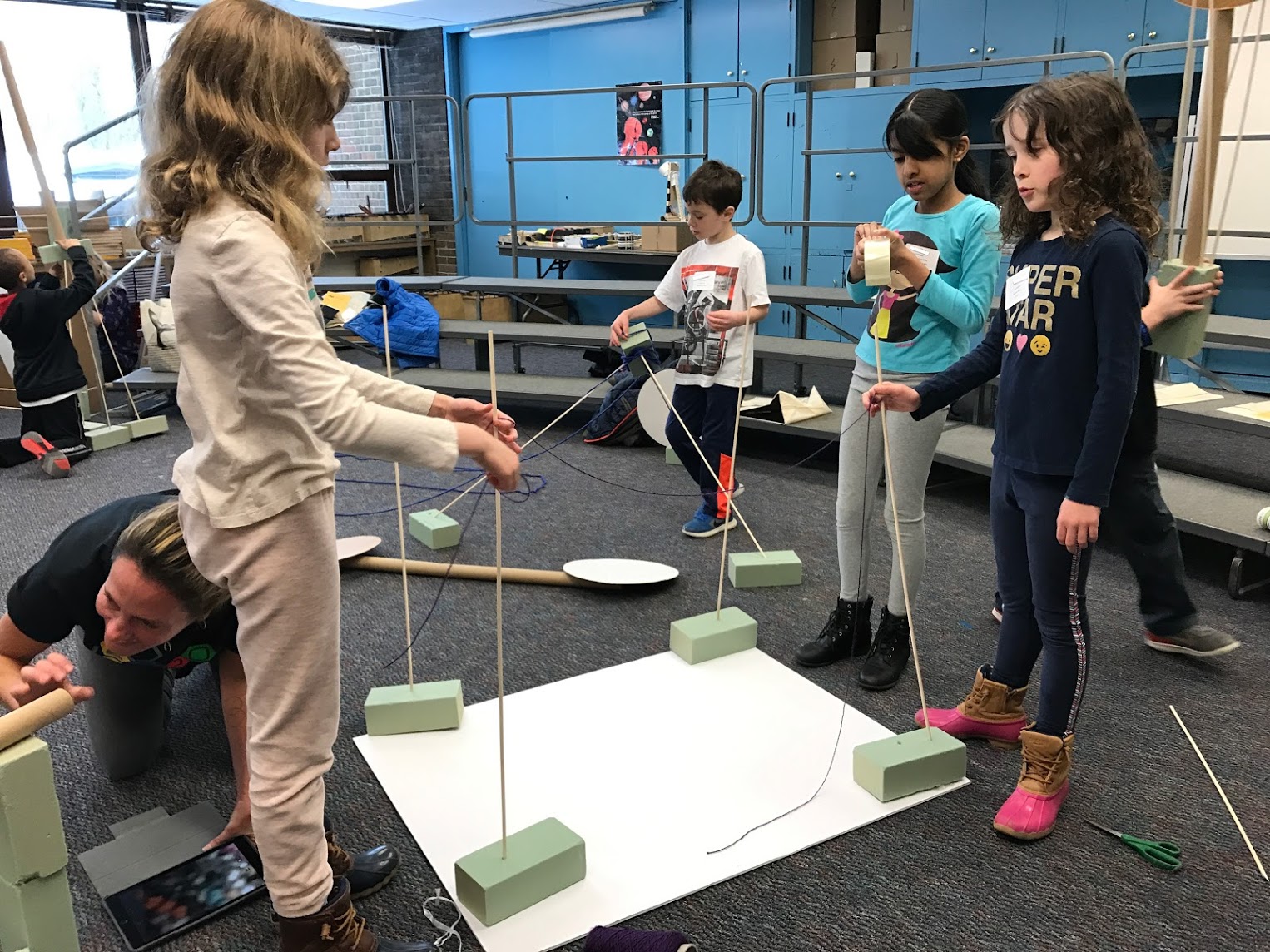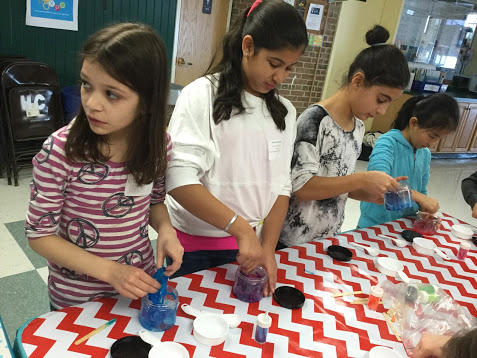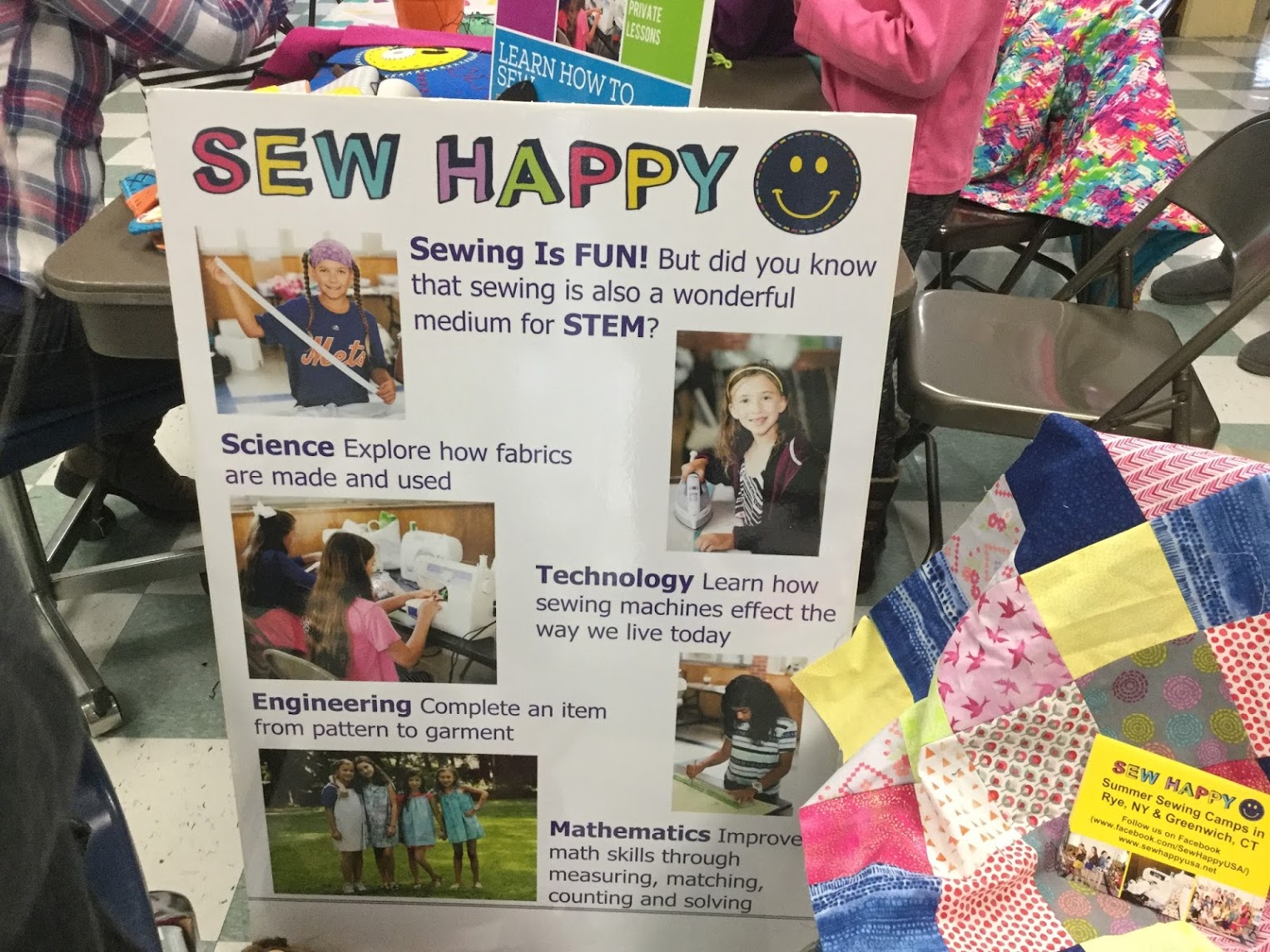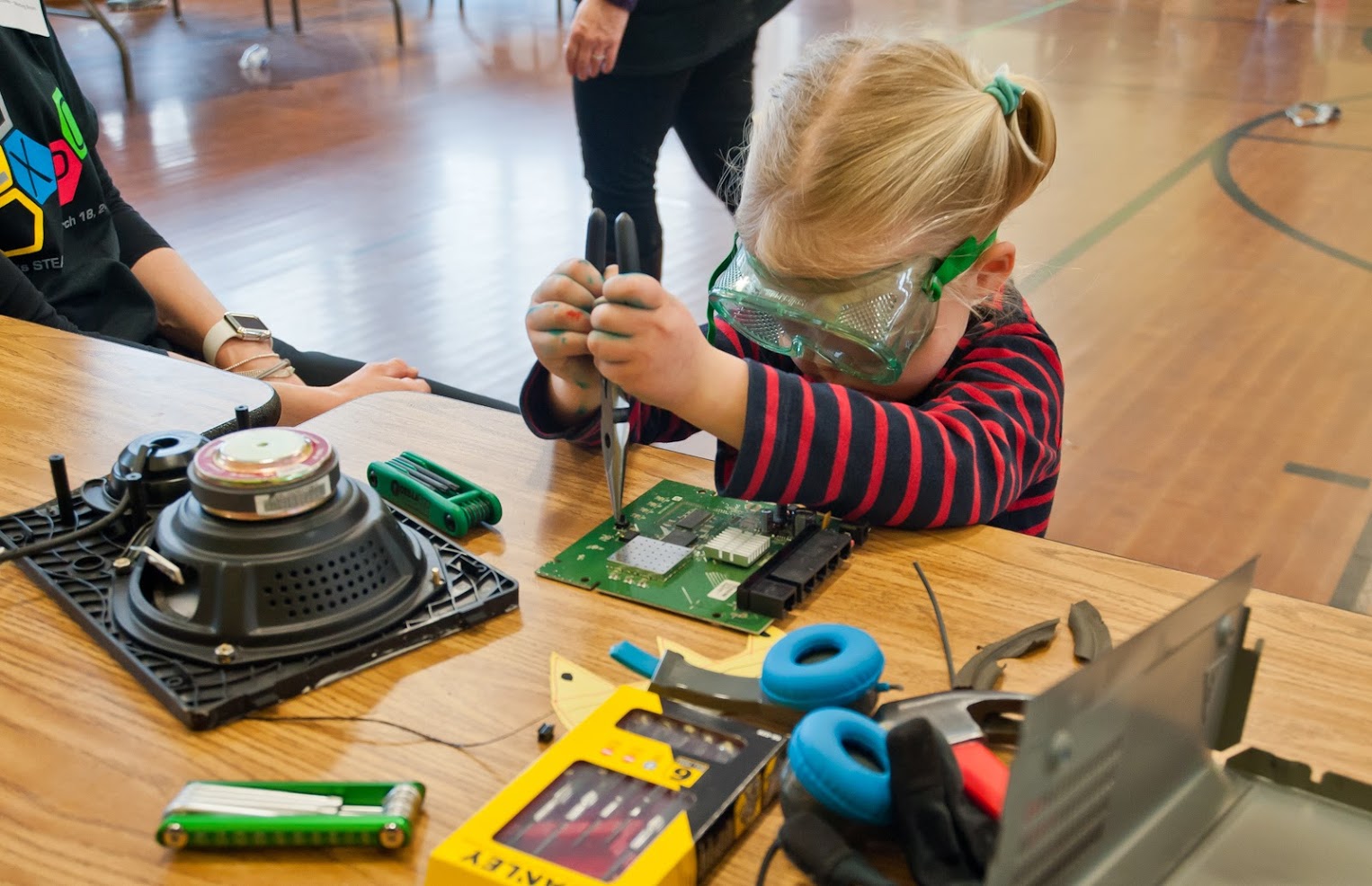 Add a comment
Accolades for Scarsdale Students
Details

Written by

Joanne Wallenstein

Hits: 2447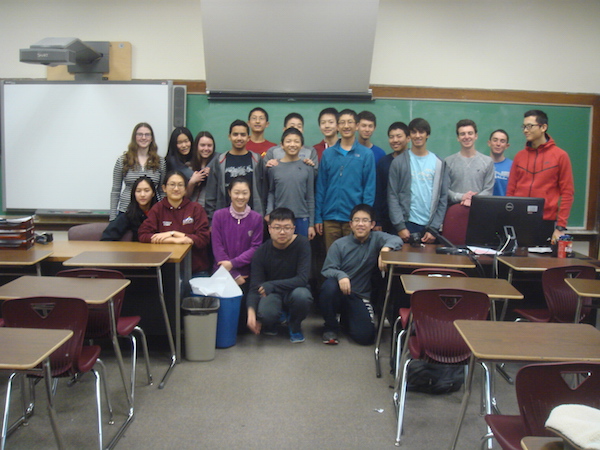 It was a rewarding week for math and science students from Scarsdale Middle School and Scarsdale High School - and Scarsdale students hosted an A Cappella Competition this weekend. Here's all the news:

The Scarsdale High School Math Team won first place in the Westchester Interscholastic Math League. Three of the six students who won first place in the individual rankings are from Scarsdale. They are: Alan Chung, Dexin Li and Richard Xu.
According to math teacher Laura Estersohn, the Westchester Interscholastic Math League has six meets throughout the year. The winners are based on the total scores from these six competitions. The final competition was held on Monday, March 6 at Byram Hills High School.
Twenty-three school districts participate in the league. Approximately 20 Scarsdale students in grades 9 through 12 take part in the competitions, The students are grouped into teams of five players. Scarsdale's highest scoring team of 5 is the one that finished first in the league.
Westchester Science and Engineering Fair
On Saturday, March 4th, science students from Scarsdale High School attended the Westchester Science and Engineering Fair (WESEF), and brought home a number of awards: According to SHS Science Teacher Dylan Prendergast, Scarsdale students won the following awards:
Special Awards:
ASU Walton Sustainability Solutions Award:
Environmental Science - Karen Zaklama
Think STEAM Award:
Medicine and Health - Roshni Mehta
Excellence in Medical Research Award:
Biochemistry - Milena Nutrobkina
Biochemistry - Annling Wang
Medicine and Health - Sabeen Khan
College Admission Central Science Horizons Award:
Medicine and Health - Amanda Girardi
Intel Excellence in Computer Science:
Computer Science - Katie Yang
Best in Category:
Third Place:
Computer Science - Katie Yang
Environmental Science - Karen Zaklama
Medicine and Health - Dan Beitler
Second Place:
Behavior and Social Science - Dexin Li
Chemistry - Alex Magid
First Place:
Computational Biology and Bioinformatics - Nivi Ravi
Medicine and Health - Lauren Singer
Grand Prize:
Regeneron/Acorda ISEF Award:
Medicine and Health - Lauren Singer
Of particular note, Lauren's score was in the top twelve out of approximately 600 projects, winning her an all expenses paid trip to the International Science and Engineering Fair (ISEF) in Los Angeles, CA. ISEF is seen as the Olympics of science fairs, and her qualification is an amazing success.
In addition, on Tuesday March 7th, Lauren Singer and Annling Wang competed via PowerPoint presentation at the Upstate Junior Science and Humanities Symposium (Upstate JSHS). They earned their qualification by winning in their categories at the Westchester-Rockland Junior Science and Humanities Symposium (WR-JSHS). At Upstate JSHS, Lauren Singer won third in her category and Annling Wang received the American Chemical Society (ACS) Scholarship award for best paper in chemistry.
You Be the Chemist Challenge
Four 8th graders from Scarsdale Middle School qualified for the state competition of the You Be the Chemist Challenge. 8th grade science teacher Daniel Tocci administered the first round of questions to 20 middle school students, five of which went on to the local challenge on March 11th. Of these five, Adam Dickstein, Luna Graziottin, Curtis Chang, and Amy Hu qualified, along with 18 other students from Westchester County, to move on to the state round on April 29th in Tarrytown. Finalists from the state rounds move on to Nationals on June 19th in Washington DC. Best of luck to our Scarsdale competitors!
From chemed.org: "The "You Be The Chemist Challenge" is an interactive academic contest that encourages students in grades 5-8 to explore chemistry concepts and their real-world applications. The Challenge provides a unique opportunity for a variety of individuals and organizations—including schools, members of the chemical industry, educators, and other community partners—to come together and show their support for STEM education."
A Capella Competition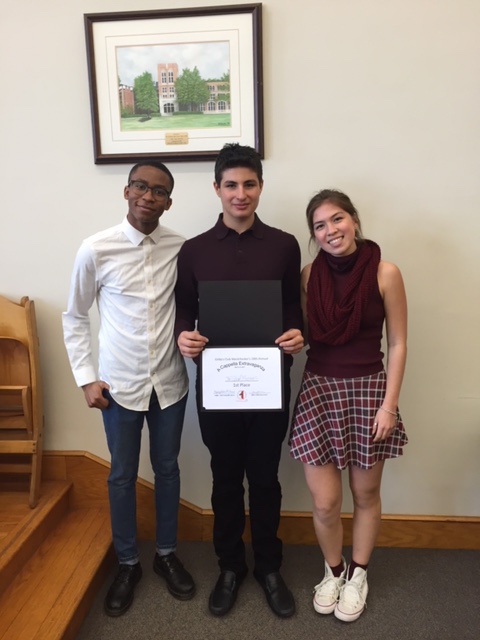 Scarsdale High School hosted the 18th annual a cappella competition benefiting Gilda's Club of Westchester on Sunday March 12. The competition featured six a cappella groups from John Jay High School, Bronxville High School, Scarsdale High School, and Horace Greeley High School. The event raises money and awareness each year for Gilda's Club, a free support center for people and families affected by cancer.
Scarsdale High School was represented by For Good Measure led by Jack Solodar (Business Officer), Lena Proctor (Higher Voice Officer) and Robby Chappell (Lower Voice Officer) The co-ed singing group performed Ed Sheeran's Give Me Love (solo by junior Jack Solodar) and Ben E. King's Stand By Me (solo by freshman Ian Fischer).
Add a comment