SHS Students Appear on Good Morning America to Warn of the Dangers of Vaping
Details

Written by

Sarah Kazan

Hits: 7045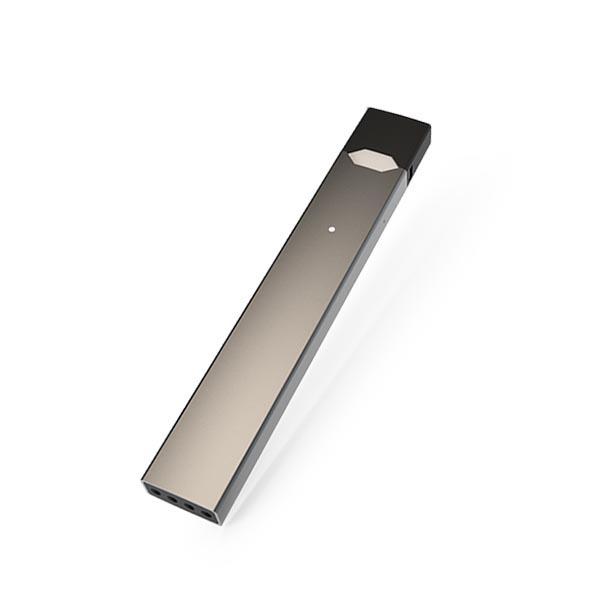 It turns out that not all students welcome the smell of vapor that they often find in the high school bathrooms. Though vaping, or "Juuling" has captured some teens, others see it as an addictive and unhealthy habit that they think their peers should avoid.
In a survey given to Scarsdale High School students last February, 97% of students responded that they did not use any tobacco products in the past 30 days and 91% of students reported they did not smoke an e-cigarette in the past 30 days. In a follow up survey given last week to Scarsdale 9th, 10th, and 11th graders, 17% of the 750 that responded said affirmatively that they are Juuling or vaping. Of those, nearly 97% said they Juul or vape with others, and 24 of those users said they Juul or vape in school bathrooms. 31% of the students said that they are negatively impacted by Juuling and vaping that occurs in the bathrooms. Of those who do Juul or vape, 80% said they do not want help in quitting, 12% answered with maybe, meaning only 8% want help with their addiction. It is clear that this issue has hit Scarsdale High School hard.
On May 3, two SHS students, Senior Jack Waxman and Sophomore Sam Friedman appeared on Good Morning America to air their eye-opening video about the dangers of using e-cigarettes, specifically Juuls. A Juul is an e-cigarette that was designed as a safer alternative to smoking cigarettes. Juuls contain the same nicotine levels as cigarettes, however, they are less harmful. Recently, there has been an epidemic within the youth community in relation to Juuling. The main issue, according to Waxman, is the different flavors of Juul "pods", the colorful E-Liquid cartridges that deliver the nicotine. Waxman refers to this method as a "flavor trap," drawing teens in with the appeal of different flavors such as "cool mint" or mango. "These flavors trick 13 year olds into thinking Juuling is okay," says Waxman.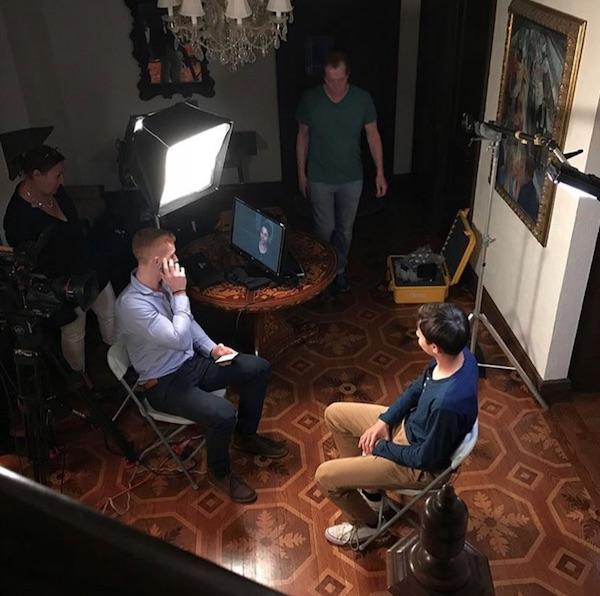 Waxman Preparing for Good Morning AmericaWaxman recently started his campaign "JUULERS AGAINST JUUL" which revolves around teens who are addicted to Juuling and want to make a change. The video, created by Waxman and directed and produced by Friedman, features avid Juul users who admit to being addicted and can not stop. Waxman focuses on how the flavors do the most damage, "flavors bring the kids in and the nicotine causes them to stay," says Waxman. Juuls are four times more potent with nicotine than cigarettes; one Juul pod contains 5% nicotine by volume while a pack of cigarettes contains 1.23% nicotine by weight. One Juul pod is the equivalent of one pack of cigarettes. The addiction is so severe that some kids wind up smoking up to one or more pods a day.
Not only are teens risking addiction, but according to a study done by the Harvard School of Medicine, out of 51 brands of e-cigarettes tested, 92% carried at least one chemical known to cause cancer.
From left to right: Lazar, Solomon, Waxman, Michael Strahan, Friedman, and FerreiraEven though these teens participating in this video are exposing their bad habits, they are standing up to be a voice for change. When approached by Waxman to be featured in the video, one teen recalls, "he gave me a couple of days to think about it… and I looked around and I see that… all my best friends are addicted to nicotine." Scarsdale students Fletcher Faden (16), Jack Solomon (15), Sylvia Lazar (14), Margarita Ferreira (14) talk openly about their addiction and their struggle with the Juul. "I think kids leaving school desperately needing pods happens a lot," says Solomon. "It's a part of my life now, I know it's bad but I can't stop," explains Ferreira.
Aside from speaking out in the video, these "Juulers against Juul" are also fighting for a change. On April 30, Waxman, along with Faden, Solomon, and Ferreira, attended The American Cancer Society day at the Capitol in Albany. At the event, the teens were able to talk to different New York State legislators about the issue of e-cigarette flavoring and the growing Juul epidemic in youths. They expressed how enticing these flavors are to kids who get hooked on vaping and due to the nicotine, they cannot stop.
Waxman is also a member of the Drug and Alcohol Task Force (DATF), a group that works on ways to prevent drug and alcohol use in the youth community. DATF has made numerous efforts this year to raise awareness about and prevent teen drug and alcohol use in the community. This year, DATF held numerous events, most recently so Teen Healthy Brain Day, where booths demonstrating the effects of alcohol and different drugs have on the body and mind. The task force has also developed their own website to get the word out about creating a substance free community among youth as well as promote their events. They have also worked towards their goal of eliminating underage substance use by sending students to the Community Anti Drug Coalition of America conference and the youth-to-youth conferences in order for students to get more involved and raise awareness among their peers.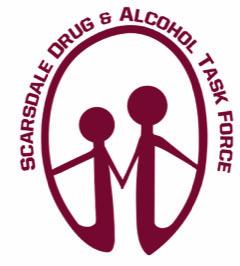 The task force is advocating for support for the Tobacco 21 bill in Westchester County, a bill that if passed would raise the required age to buy tobacco products from 18 to 21. This, in turn, would potentially decrease the amount of youths who start their nicotine addiction at such a young age, considering these products would be much harder to obtain. On May 21, there will be a public hearing in the county to discuss the bill.

Already in Scarsdale High School, students have taken steps to drug and alcohol prevention by beginning to implement a Students Against Destructive Decisions (SADD) club. This initiative will help teens connect with others interested in reducing underage substance use across the region and even the nation. The task force is also thinking of new ways to raise awareness at the middle school level considering the tremendous increase of students who use substances in high school from middle school. In addition, DAFT has been utilizing their social media accounts such as their Instagram account and Facebook to raise awareness.
In fact, back in February, the Scarsdale School District hosted "Vaping, E-Cigs and the Health of Our Youth," a presentation by Dr. Richard Stumacher, chief of pulmonary and critical care at Northern Westchester Hospital, and a smoking cessation expert. This presentation informed parents and administration of what e-cigarettes are and what effects they have on health. Dr. Stumacher continued his presentation by adivising parents on how to face this issue if their children are Juul or E-cigarette users. Read more about Dr. Stumacher's presentation and his advice to parents here.
To watch JUULERS AGAINST JUUL, click here. To watch the students appear on Good Morning America, click here.


WRT's Preschool STEAM Extravaganza
Details

Written by

Joanne Wallenstein

Hits: 2272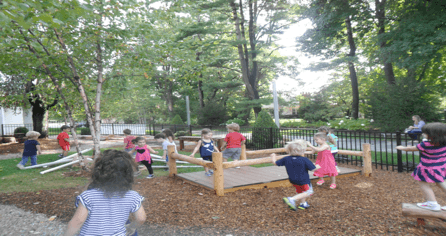 The Gan: A Nature Play Area For families with children
ages one through five.The Westchester Reform Temple Early Childhood Center emphasizes STEAM through hands-on science, technology, engineering, art, and math investigations. "We want our children to have fun while embracing the excitement that is STEAM within our school!" says Sue Tolchin, WRT/ECC Director. "Our teachers provide fabulous STEAM opportunities each day for our children to explore." Investigations such as mirror board physics, crocodile math, and tie-dye chemistry allow young learners to participate in inquiry-based challenges within their classrooms. In addition, the WRT/ECC has a dedicated outdoor space, The Gan, where children utilize an in-ground xylophone to explore sound and physics, ramps and leveling equipment to explore gravity, and a sand zone with bamboo blocks to explore engineering.
After-school, students can choose from a wide array of Afternoon Enrichment STEAM classes, including Construction Zone, where each week they are challenged with a new engineering feat, and Count Me In, where they utilize games and kinesthetic learning to understand the world of mathematics. Culminating the year will be the STEAM Extravaganza, a night of fun to explore new STEAM challenges together. From the Float Your Boat Design Lab to the Magnetic Forest Makerspace, it is sure to be an exciting night for the WRT/ECC's little scientists and their families.
For more information contact ECC Director Sue Tolchin at Sue.tolchin@wrtemple.org or call 914 723-5493.
Scarsdale Little League Opening Day Saturday April 14
Details

Written by

Joanne Wallenstein

Hits: 2564

Little League players, their families and friends will kick off the 2018 season this Saturday, April 14 from 8:30-9:15am at Crossway 3 Field. The Scarsdale Little League is looking forward to a memorable day for the kids with warm and sunny weather in the forecast!
SLL's special guest this year is former Yankee and Met great, Willie Randolph, who will speak and throw out the first pitch to open the Little League season. He will also sign autographs. Willie is best known for his 13-year stint as the Bombers' second baseman and his two World Series titles with the club. After his playing career, Willie was a coach with the Yankees for eleven years before being named manager of the Mets in 2005 and leading them to the NLCS in 2006. He is a great example of one who demonstrated his love for baseball through hard work, resilience and a positive attitude.
In addition to Willie's remarks, the festivities will include remarks from Scarsdale Mayor, Dan Hochvert, Scarsdale Varsity Baseball Coach, Jeff Weigel, and SLL's Co-President, Gregory Cahaly and the participation of Scarsdale Cub Scout Pack 440 and SLL's 2017 Kindergarten, Michael Ludwig and Paul U. Jimenez Awards winners and finalists.
Lange's Deli will be on hand with coffee and breakfast sandwiches for sale, and Scarsdale Little League hoodies, t-shirts, and other items will be available for purchase. 2018 Little League Coaches will receive a special 20% Opening Day discount on Little League merchandise.
The ceremony will start promptly at 8:30am and will last no more than 45 minutes. Everyone is encouraged to arrive early given parking is limited. Parking is also available in the Scarsdale Swimming Pool lot across the street.
Please note that opening games this Saturday in Atlantic and 1st grade leagues will begin at 10:00am, and all subsequent games are pushed back one hour to allow all players to enjoy the Opening Day Ceremony.
Scarsdale's Raiders Baseball Team Off to a Strong Start
Details

Written by

George Samwick

Hits: 3244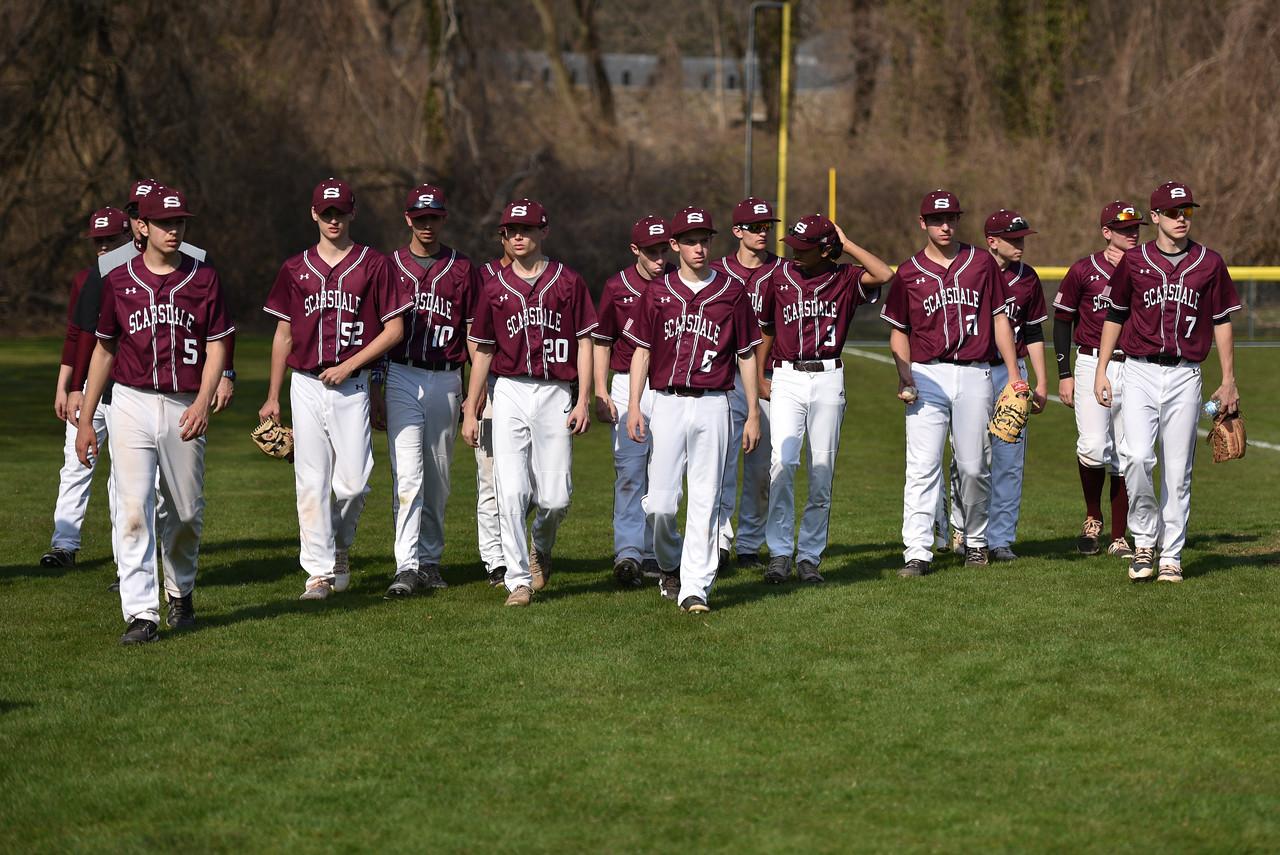 Coming off a surprising run to the Section I semifinals last season, expectations were high for the Raiders heading into the season despite losing key players Tyler Mandel, Andrew Halperin, and Christian Waterhouse. With more pitching depth and five returning starters, the Raiders hope to make another deep playoff run this year.
To kick off his second season as head coach, Jeff Weigel brought the team down to Florida over spring break. In Florida, the team went a commanding 4-0 in scrimmages and was able to practice outside for the first time.
In the season opener, the Scarsdale Raiders faced the Port Chester Rams. With Captain Jack Callahan ('18) on the mound and a high-powered offense highlighted by Cole Kattan's ('19) homerun, the Raiders won the game 7-6. In the next game, the Raiders battled Horace Greeley. The offense put up seven runs to support starting pitcher Cole Kattan as the Raiders won 7-2. Both games were closed out by Senior Daniel Karp ('18) who secured his first two saves of the season.
Friday's matchup against Arlington was a highly anticipated one as it was a rematch of the 2017 Section I semifinals and Raiders' home opener. Heading into the game, the Raiders were ranked #3 in the Section and the Admirals #1. On the mound, Jack Callahan threw 6.2 innings with only 2 earned runs but the offense struggled to produce without Captain catcher Michael Green ('18) and the Raiders fell 5-0. Next week the Raiders will play five games including a two game series against Mount Vernon.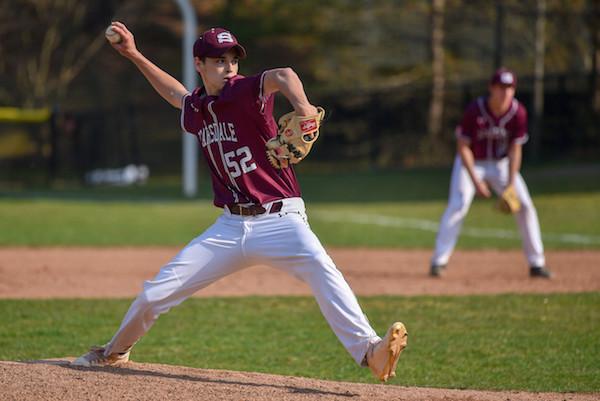 Captain Pitcher Jack Callahan ('18)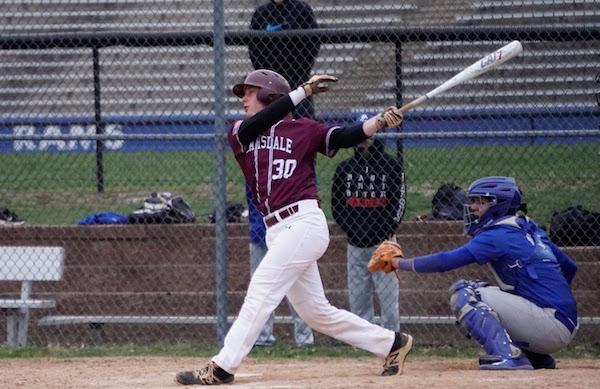 Captain Catcher Michael Green ('18)
Third Baseman George Samwick ('18)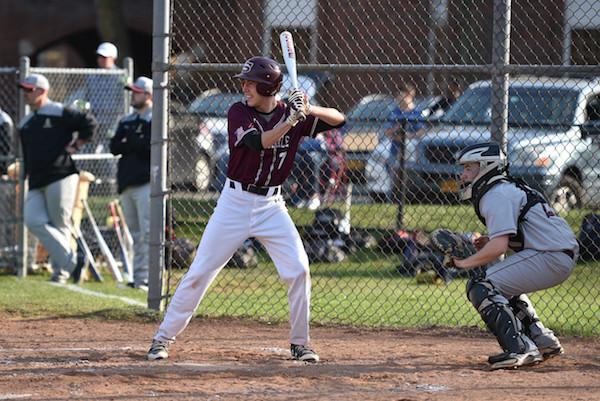 Captain Shortstop Evan Maroney ('18)
Scarsdale PT Council Comments on School Safety, Turf Field, Air Conditioning. School Lunch and More
Details

Written by

Joanne Wallenstein

Hits: 3644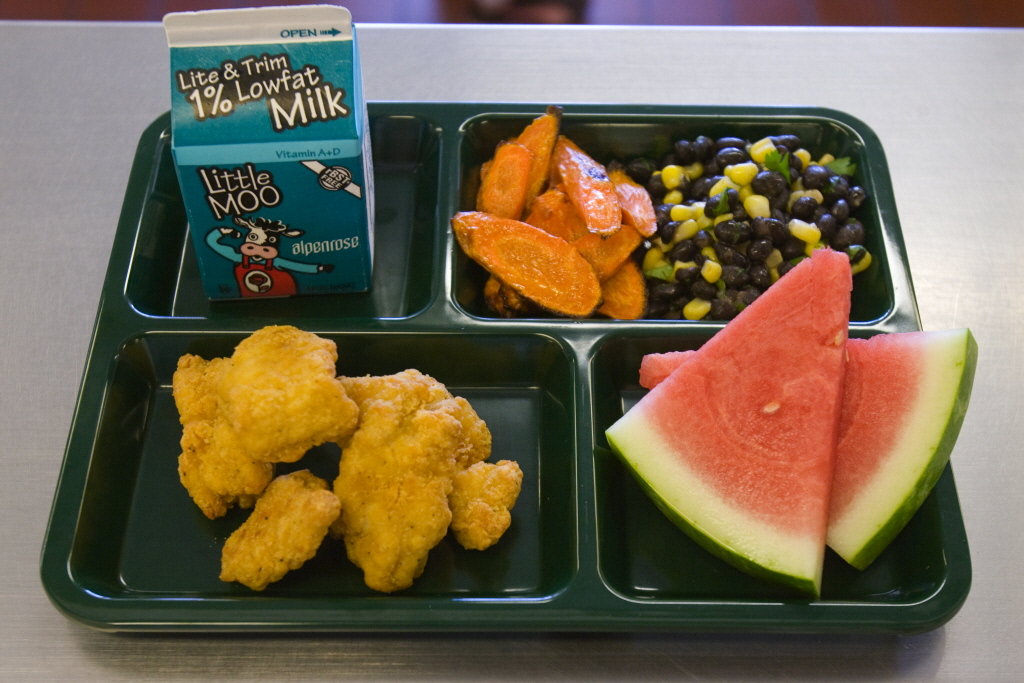 The PT Council Executive Committee and the PTC Budget Study Chairs would like to express our gratitude to the District Administration and the Board of Education for all your time and energy this past year, especially for your extensive work around our most recent bond, securing a better future for our District. We also thank you for your continued efforts in making the budget process more collaborative and for taking steps to encourage more active engagement and dialogue though we would like to see improvement on the timeliness of community outreach efforts and the posting of the detailed agendas at least a few days prior to the Monday Board meetings. Overall, we support the 2018-19 draft budget proposal and have the following comments:

We appreciate the administration's very conscious effort in drafting a budget that is mindful of the constraints and uncertainty that our community faces with the new federal tax legislation. However, we do support budgetary increases for items that reflect the needs of our District and community. At the final budget study session, the Administration presented the Board with a post-draft budget book request for an additional $250K for security, introduced in the wake of the Parkland tragedy, with half of that money allocated to unspecified infrastructure expenditures and the other half to the creation of a Director of Security full-time consultant position.

We support the proposed addition of a consultant position that focuses on security but we ask that this candidate also be responsible for prioritizing safety concerns, which may occasionally be at odds with school building security. We recognize that security enhancements and restrictions may also bring unintended consequences that likewise impact our children's overall well-being. For example, physical barriers intended to limit entrance into school buildings may likewise slow down or impede mass exodus in the event of higher incidence events such as a fire evacuation.

Challenging as it may be to find the right balance between safety and security, we need those two realms to work in concert with each other. With the additional funds to implement some of Altaris's recommendations, we trust that the District and Board will be proactive rather than reactive or reactionary, will solicit input from all affected parties before implementing new protocols, and will promote the adoption of changes to staff, parent, and student behaviors and patterns that will improve the security and safety of our schools so that our students can continue to learn in a nurturing and open environment.

We hope that the full time Director of Safety and Security can also offer some new ideas and concepts on changing how transportation and traffic is handled at our schools. For years, transportation, parking, and traffic congestion during arrival and dismissal times have been a prevailing problem in our District. Parents have asked to broaden the eligibility of District bus transportation and to reroute traffic to increase efficiency during high-traffic volume timeframes. Other school districts have implemented universal busing, staggered arrival and dismissal times, and increased pedestrian walkways and bike paths, but we have yet to find a solution to issues surrounding traffic in our school neighborhoods. We hope the District Administration and Board can offer parents some new concrete ideas in the near future and give thoughtful consideration to this persistent safety concern.

The Butler Field and the Fox Meadow Elementary School playground renovations are plant improvement projects in this year's budget that also have safety implications. In last week's budget forum meeting, two community members expressed deep concern about synthetic turf and rubber crumb fields. We hope that the District Administration and Board will make every effort to make the most informed and data-driven decision about what type of materials will be used to replace the existing field. Fox Meadow parents have also raised concerns about using the circular driveway in the front entrance as a play area during recess when the upper playground is unable to be cleared of snow; we support renovating the existing upper level playground area as to render this arrangement unnecessary.

Recognizing that air cooling and/or conditioning was not addressed in the 2018 School Bond Referendum, the PT Council Executive Committee and Budget Study Chairs are looking forward to hearing what the future plans and timeline may be for improving air circulation, repairing and/or replacing air conditioning units where they exist, and addressing temperatures in student spaces that currently do not have air conditioning, from both an environmental and budgetary perspective. As indicated in the building-level committee reports generated in 2015-16 during the initial phases of development of the 2018 Bond, many of the building-level committees have prioritized this issue, particularly for those classrooms that are most impacted by sun and heat in the beginning and end of the school year. We ask for continued attention to this matter as well as expanded communication efforts to gauge community support for funding any proposed solutions in a fiscally responsible and environmentally sustainable manner.

The PT Council Executive Committee and PTC Budget Study Chairs also look forward to hearing additional future facilities plans and projected upfront costs that may result in long-term savings, such as solar panels for the roofs. We support the referral of those discussions to the District sustainability committee for further development and analysis. As stated previously with regard to the 2018 Bond, we agree that the question of whether to fund such projects with an energy performance bond or through some other mechanism merits further inquiry.
We encourage the District to continue building-level and district-wide discussions designed to determine whether and how to address any of the remaining items that have been identified as building-level or community facilities priorities. As the Board has previously suggested, the district has a long "wish list" of facilities and other projects -- not all of which may be appropriate for a public school district to undertake at taxpayer expense. We would like to see a detailed timeline and cost estimate of those long-term facilities projects that were not addressed in the 2018 Bond or next year's budget. Those wish lists need to be assessed and prioritized in a comprehensive manner for their relative importance and impact.
For example, and in no particular order, we recognize that the following facilities projects have been raised at various times: air conditioning, the A-School and CHOICE buildings, the need for large group multipurpose space at SMS, the utility of constructing bathrooms at SMS that would be accessible to students practicing on the field, learning resource center and administration room renovations at SHS, fitness center expansion at SMS, the need for spaces in the elementary schools that can accommodate collaboration between classrooms and co-taught or bridge classes, and replacing classroom casements and storage units with solutions that are portable and adaptable to different needs. Further community education and engagement are appropriate to determine how to prioritize, further explore, incorporate, or eliminate those items from the district's future plans.

Next year, though the arrangements may be budget neutral, our District will be assuming full responsibility for school lunch programs, including food transportation and other logistics, in Edgewood, Fox Meadow, Greenacres, and Heathcote, while continuing to provide school lunch at SHS, SMS, and Quaker Ridge. We understand that the District has assessed the capacities of the existing kitchens and cafeterias at SHS, SMS, and Quaker Ridge and has determined that the District will be able to implement food service next year at all seven schools without the need for any significant facilities work or budgetary additions -- despite the fact that four elementary schools do not currently have kitchens or cafeterias. Our hope is that the District Administration and Board increase their attention to gathering feedback from the maintenance and facilities teams in each of the schools and from the student body and parents, as appropriate, to make this transition smooth and operational. The PT Council Executive Committee and the Budget Study Chairs would appreciate continued support around improving nutritional offerings, food quality, and choice while also focusing on efforts to address issues of long lines/wait times, shortages of popular menu items, and implementation of online pre-ordering systems for students in all seven schools.

Thank you in advance for taking our comments and feedback into consideration and for being open and willing to hear our suggestions. We thank this Administration and Board again for your remarkable dedication and time in ensuring that our children continue to learn in a district that is at the forefront of educational excellence and innovation and for always raising the bar in securing a brighter tomorrow for our children.

Sincerely,
The 2017-18 PT Council Budget Study Co-Chairs:
Susan Lee Foley
Wendy Huo

and

The 2017-18 PT Council Executive Committee:
Diane E. Baylor, PT Council President
Amber Yusuf, PT Council Vice President
Isabel Finegold, PT Council Secretary
Dana Matsushita, PT Council Treasurer
Beth Zadek, Scarsdale High School PTA President
Olga Eligulashvili, Scarsdale Middle School PTA President
Samantha Carter and Sara Farnsworth, Edgewood PTA Co-Presidents
Aidan Cassidy, Fox Meadow PTA President
Megan Simon, Greenacres PTA President
Gina Waldman, Heathcote PTA President
Suzie Hahn Pascutti, Quaker Ridge PTA President