What is the Real Cost of a Greenacres Renovation?
Details

Written by

Joanne Wallenstein

Hits: 3596

The following article was written by site founder, Joanne Wallenstein:
The flurry of comments on the proposed bond referendum contains many good points that warrant further discussion and clarification. Having thoroughly studied the current proposal and attended many meetings, I think I have as good a grasp as anyone of what's in and out of the latest proposal for the renovation of Greenacres. It seems to me that the reason this argument continues is that the cost to adequately renovate the school to meet current standards for student health and safety may be prohibitive.
Here's why:
The current plan costs $34.7 million and includes 8 new classrooms and a learning commons/cafeteria along with 8 modular classrooms on the field.
What it does not include are vital infrastructure updates to the current facility, despite reports that these are badly needed:
Here is what is NOT included:
New water pipes (current ones contain lead). This would require extensive and expensive work on the interior walls of the school.
New waste pipes inside the building. The waste pipe outside has been replaced after a "catastrophic failure" but the interior sanitary pipes remain.
New bathrooms in the existing school: These facilities are seriously outdated and in need of replacement. The July 6, 2017 proposal says that $268,000 is included in the bonds to "upgrade classroom toilet rooms." However architects now say that the challenge is that the bathrooms in the classrooms are too small and do not meet ADA requirements. As the classrooms are also too small, there is no room to borrow space to expand the bathrooms using the existing classroom space. Therefore, the current floor plan prevents the district from creating ADA compliant facilities.
Adequate Ventilation: Teachers and students report that during warm months, the classrooms are simply too hot to facilitate effective teaching. Teachers bring fans into the rooms and film has been placed on the windows, but the rooms remain uncomfortable. The unit ventilators proposed by the architects will blow in air from the outside – and if it's hot outside, hot air will be blown in. They will not cool or heat the classrooms. If the district does approve air conditioning, it is questionable whether or not the attic of the school can accommodate heavy air handlers. With global warming bringing more hot days to our area, this is a need that cannot be ignored, even if air conditioning puts the school at an advantage over other elementary schools.
Adequate sized classrooms: All of the classrooms (including the eight new ones) are below the recommended size of 900 square feet – despite the fact that the district is now permitting "Co-taught classes "with more than the maximum number of students in the room – along with two teachers. If the district plans to continue this practice, larger classrooms are needed.
Other issues to consider:
The Basement: There is a persistent smell in the basement foundation that indicates moisture, humidity and mildew ... or worse. The administration proposes to remediate this by moving the kids upstairs and installing dehumidifiers. No one knows for sure if this will work. Should the problems persist after $40 million is spent, then what?
Enrollment : Despite the administration's claims of a dip in enrollment, the population of the Greenacres School has remained very constant for years. A large part of the variation in the number of students result from the administration's decisions on where to hold inclusion and special needs classrooms and the placement of staff children. This year, Quaker Ridge now has four sections of both kindergarten and first graders, each grade with inclusion classes, as presumably they have the space. With a constant population of at least 350 kids, the need for a neighborhood Greenacres School persists.
Traffic and Parking: Issues with traffic, parking, and access to the building and the playground at the current site are real – and will only be exacerbated by the expansion of the building on the limited site footprint and the elimination of more parking spaces to accommodate the larger building. Additional staff may also be needed to man the cafeteria and they too will need to park. The district has made no recommendation on these issues – nor retained a consultant to analyze the impact on students, parents and the community.
So how does this add up? Take the current renovation estimate of $34.7 million and add the cost for plumbing, ventilation, bathrooms - and the possible relocation of the entire school population for a longer period to accommodate a more extensive interior renovation, Add in another $6 million in deferred work on the building needed down the road. What is the total cost of this decision?
As much as we would all like to compromise, the district cannot compromise on children's heath and safety. So if we consider the totality of the needs, the current state of this aged facility and the near certainty that additional non-budgeted expenses will accrue over the coming decades, it looks like the district may need to go back to the drawing board to find a feasible solution.
Add a comment
Greenacres: Relocation Options, Including Modular Classrooms, Must Be Part of Bond Planning
Details

Written by

Joanne Wallenstein

Hits: 4251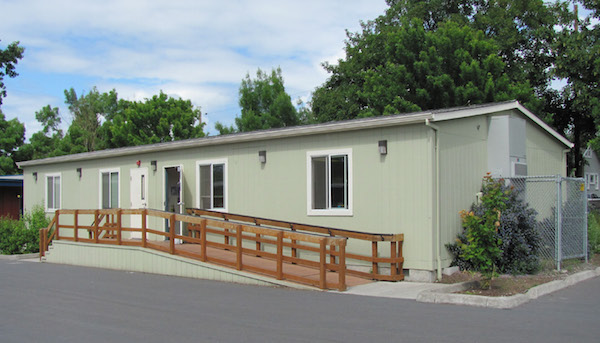 This letter to the editor was sent to Scarsdale10583.com by Greenacres resident Sara Cetron:
The Greenacres Elementary Task Force, a group of concerned Greenacres parents and their supporters from across Scarsdale, have been advocating for the relocation of all Greenacres students off-site during a large construction project expected to begin in 2019.
Shockingly, at the September 11th School Board meeting, only one Board Member spoke in favor of even studying relocation options, despite a petition signed by hundreds of Scarsdale residents, frequent advocacy in the press and requests to the Board from concerned residents.
Why is the Board so reluctant to even think about relocating Greenacres' kids? The Board appears to misunderstand types of relocation options available as well as their costs and benefits. Let's review the reasons that several Board Members gave for not wanting to even consider relocation to show why they are misinformed:
"Relocation Isn't Better Than Being in the School Building" -- Relocation is much better because it keeps the kids as far away from construction as possible rather than forcing them to learn, travel and play next to it every school day for more than a year. This may come as a surprise to District administrators who already enjoy modern comforts such as air conditioning, but modular classrooms are significantly better than the conditions at Greenacres school. Nice modulars are modern with comforts like air conditioning that won't be found in most Greenacres classrooms even after a $40 million project! They have modern bathrooms, great lighting and are built with green materials. Modulars are not meant to replace permanent structures, though some cash-strapped school districts (not Scarsdale) use them for that, but modulars are certainly a modern, healthy and desirable choice and preferable to keeping kids in the construction zone.
"It's Financially Unfeasible" -- It's difficult to see how such a determination could be made until specific options have been studied and priced out, but the current plan budgets $1.5 million for 8 modular classrooms (about 2 grades) on the Greenacres field. To accommodate the rest of the regular classrooms at Greenacres, add another 16 classrooms for $3 million. $1.5 million has already been budgeted for Greenacres field restoration -- that can be used for site work. Modular classroom should be located at the back of the field as far away from the construction as possible. A temporary playground should be installed next to the modulars so that no child has to go near the construction to play. Can Scarsdale afford this? Of course it can, but it all comes down to priorities. The bond currently budgets $1.4 million for a baseball field renovation at the high school. That amount could fund half of the additional modular classrooms for Greenacres. If the School Board were interested in relocation, they could find a way to fund it. As Task Force member Tony Corriggio pointed out to the Board during public comment, there is the potential for cost savings if relocation allows all of the Greenacres work to be done at one time rather than spread out over several years. Contractors may offer better bids which would lower costs for the entire project, which is why these options must be studied in detail by the Board.
"We've Done Construction Before Without Relocation" -- Scarsdale has never done a project of this scale at a school this old on such a tight site plan and with kids this close. You can't compare this project with other District work that involved a corner of a building on a much larger lot. Greenacres' site is tiny, and this project covers the entire front of the school and the kids' play area next to their playground, leaving them right in the middle of construction.
"The Consultants Say It's Not Necessary" -- The District administration has steered their paid consultants toward a particular path for this project. If the School Board had asked for relocation options, the consultants would be talking about them.
The reason there is so much unfamiliarity with these options, even among members of the School Board, is that relocation options haven't been properly studied or discussed.
Time is running out to finalize these plans before the bond is presented to Scarsdale voters. But it's not too late for the School Board to change course and show that it wants to work in good faith to address significant concerns and pursue all potential options for relocation. These options, including modular classrooms, must be a major part of bond planning going forward.
Sincerely,
Sara Cetron
Greenacres Resident
Add a comment
Who Knew? A Confederate Memorial in Hastings
Details

Written by

Joanne Wallenstein

Hits: 2168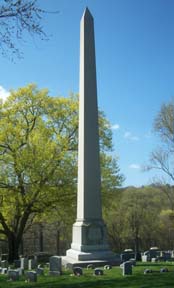 A 42 year-old White Plains man has been arrested and sent to jail after sending a "threatening, hate filled anti-Semitic" email to Greenburgh Town Supervisor Paul Feiner on August 18, 2017.
According to Greenburgh Police, the email was allegedly prompted by an article in LoHud news in which Feiner questioned the appropriateness of a Confederate memorial in Mount Hope Cemetery in Hastings. The email was sent anonymously prompting an investigation from Greenburgh detectives and the Westchester County District Attorney's Office who identified the sender as Timothy Goetze, age 42 of 1 Broad Parkway in White Plains.
The memorial in question is a 60-foot tall obelisk monument to memorialize more than 40 Confederate veterans who came north after the war. Feiner said, the memorial "honors soldiers who believed in the supremacy of the white race..... and that residents "believe that the monument should be removed or the wording honoring the Confederate soldiers on the monument should be removed."
According to the cemetery's website, the monument was erected in 1897 at a cost of $5,000 to honor the confederate soldiers and their families who are buried there. Here is what it says:
Confederate Monument and Burial Ground Dedicated May 22, 1897
Following the end of the great Civil War, many Southern men who had once taken up arms against the Union moved north to seek their fortunes. As one Confederate Veteran is quoted as saying, "I wanted to go where the Yankees were millionaires and fight them with brains instead of bullets." While these men assimilated into Northern society, many becoming successful in both business and even politics, they remained proud of their Southern Confederate heritage. Groups such as the Southern Society and the United Confederate Veterans soon formed to soothe the longings for home and to provide relief for needy Southerners in the North."
In the 1890s, the New York Camp of the UCV purchased a 400 square foot plot in Mount Hope Cemetery in which to bury its members. The $5000 cost of the 60-foot obelisk that was to be the centerpiece of the plot was paid for by former blockade runner and 12th VA Cavalry Private, and later successful New York businessman, Charles "Broadway" Rouss."
Goetze was arrested and charged with one count of aggravated harassment as a hate crime, Class E felony. He was arraigned in Greenburgh Town Court and remanded to Westchester County Jail where he is held on $25,000 bond.
Commenting on the arrest, Greenburgh Police Chief Chris McNerney said, "While we respect everyone's right to free speech, this was clearly a case where that line was crossed. We want to send a message that such hate filled threats will be fully investigated and those responsible will be brought to justice."
Add a comment
Sign Up Now for Halloween Window Painting in Scarsdale
Details

Written by

Joanne Wallenstein

Hits: 2216
The Scarsdale Parks and Recreation Department will be holding their 66th Annual Halloween Window Painting Program on Sunday, October 22nd from 9:00am–4:00pm. All adults and children who reside in or attend public or private schools in Scarsdale in are eligible to participate in this event.

The Halloween Window Painting Contest is open to children in Grades 3-10. Judges will determine a winner from each age group and one overall winner. Prizes will be awarded at a special awards ceremony in November.
The Family Window Painting program is an opportunity for young children and their parents, teens above 10th Grade, or adults who want to show off their artistic ability to participate in this annual village tradition. There are no age limits in this group, and any Scarsdale residing individual, team, or family of up to five members may decorate a window. Family Window Painting is NOT a contest. Participation ribbons will be awarded to each entry.
In addition to the Window Painting Program, there will be a Costume Parade held in the Village streets by Chase Park. The parade line up begins at 2:45 pm in front of Chase Park. The parade will start at 3:00 pm. Special entertainment and refreshments provided by Lange's Deli will be served after the parade. All Pre-K and Elementary School children are welcome to participate in the costume parade.
Deadline to register for the Halloween Window Painting programs is Tuesday, October 17th.
As windows are limited, registration is on a first-come, first-served basis. Please register online at http://www.scarsdale.com/recreation.
For questions, call the Recreation Department at 722-1160.
Add a comment
Two SHS Alums Named for Diplomat Posts Abroad
Details

Written by

Joanne Wallenstein

Hits: 3265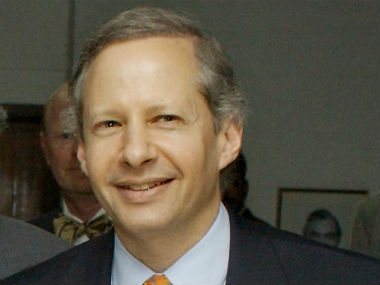 Kenneth Juster, a 1972 graduate of Scarsdale High School, and alumni of Greenacres Elementary School has been nominated by President Trump to serve as the US Ambassador to India. If confirmed he will replace Richard Verma who vacated the role in January.
Juster, age 62, is now the deputy assistant to the President for International Economic Affairs and deputy director of the National Economic Council. He was a key architect in the Indo-US civil nuclear agreement and served as the Under Secretary of Commerce in the Bush administration from 2001-2005. He was also a partner in the investment firm Warburg Pincus, where he increased investments in India, was an executive vice president at Salesforce.com and a senior partner at the law firm Arnold & Porter.
Juster's mother taught history at Scarsdale High School for many years. During high school, Juster lived in Thailand as an AFS student. He earned a Bachelor of Arts Degree from Harvard where he graduated Phi Beta Kappa and Magna Cum Laude and then went on to get a Master's Degree in Public Policy from the John F. Kennedy School of Government and a law degree from Harvard Law School.
When the Greenacres School held their centennial celebration in November 2015, Juster was an honoree and attended the gala.
Annie Pforzheimer, Deputy Chief of Mission in Kabul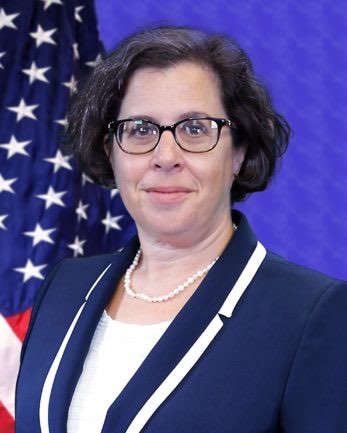 Annie Pforzheimer, a 1982 graduate of SHS assumed the duty of Deputy Chief of Mission in Kabul, Afghanistan in September 2017. Pforzheimer is the daughter of Carl and Betty Pforzheimer who live in Scarsdale today. Carl is a former Village trustee and a recipient of the Scarsdale Bowl and both Carl and Betty are active members of the Friends of Scarsdale Library.
Annie Pforzheimer, a career diplomat in the Senior Foreign Service with the rank of Minister Counselor, previously served in Embassy Kabul as the Political Counselor from 2009-2010. She has been in the foreign service for more than 25 years. Her other overseas postings include Colombia, South Africa, Turkey, El Salvador, and Mexico. From 2015-2017, she was the Director of the Office of Andean Affairs in the Western Hemisphere bureau of the State Department, with policy oversight for Bolivia, Colombia, Ecuador, Peru and Venezuela during Colombia's historic peace process. Before this she served on the National Security Council staff as Director for Central America Strategy Implementation, responsible for coordinating the adoption and execution of the U.S. Strategy for Engagement in Central America.
Ms. Pforzheimer has emphasized security sector, human rights and rule of law issues throughout her career. From 2012-2014 Ms. Pforzheimer served as the Director of the International Narcotics and Law Enforcement (INL) Section in Mexico where she managed a budget of $1.3 billion and spearheaded the renewal of security cooperation with Mexico following its suspension under the Pena Nieto administration. She also led the office of UN Peacekeeping and Sanctions in the International Organizations bureau, with responsibility for policy and budget matters relating to several dozen peacekeeping missions and sanctions regimes, and served as Director for the INL office of Civilian Police and Rule of Law.
Ms. Pforzheimer has a Master of Science in National Security Strategy from the National Defense University and a B.A. in History from Harvard University. Over the course of her career she has earned numerous Superior and Meritorious Honor awards, and was the 2001 recipient of the State Department's human rights award for her work in Turkey. She is married with one son who currently attends college.
Discussing the news, Betty Pforzheimer said, "We are very proud of Annie. This is her second tour in Afghanistan, this time in the Number 2 spot in the embassy, which is one of the largest US embassies abroad. The ambassador has been nominated but is not yet confirmed. The post requires her to be there without her family for a term of one year."
Add a comment