Sports Are Not Just for Kids
Details

Written by

Joanne Wallenstein

Hits: 2854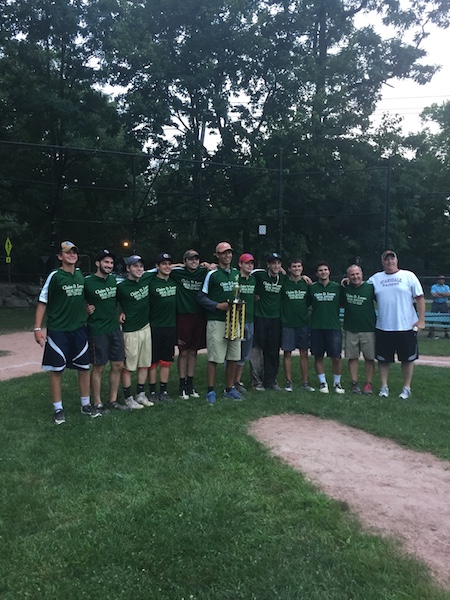 Sports are not just for kids.... grown-ups like to play too! See the results from two summer adult leagues here:
Claire D. Leone Real Estate won the Scarsdale Adult Softball League, defeating the Pulled Hammies.
Pictured from left: Christian Waterhouse, Kurt Schuster , James Felix, Stephen Gobes, Nick Wheeler, Greg Scacchi, John Cohen, Jake Nathanson, Rob Burns, Tim Leone , Todd Leone Sr, Rob Burns Sr.
Missing: Jeff Leone, Nick Leone, Mike Hodges, Dillon Aldefer, John Felix, Jamie Regan



The Fox Meadow Tennis Club 50 Love Womens Tennis Team almost won their flight this summer – missing the top spot by just one point. Captained by Jodi Zucker, it was a fun season for all:

Pictured here: Lori Falow, Lauren Haller, Shuling Smith, Amy Cooper, Joanne Wallenstein, Jodi Zucker, Pro Pavle Jefferson, Bella Dalton and Geralyn Della Cava

Not shown: Helyn Goldstein, Jill Fisher, Shari Romano

Send your team picture and results to scarsdalecomments@gmail.com.
Add a comment
Scarsdale Synagogue Welcomes Shinshinim
Details

Written by

Joanne Wallenstein

Hits: 2711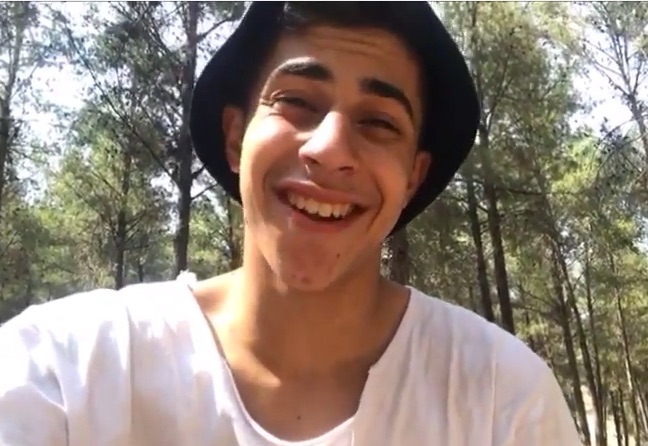 This fall, Scarsdale Synagogue will welcome two Israeli young adults to work with students in the synagogue's religious school. The visitors are called "Shinshinim" and they are coming to the U.S. as a part of an initiative through Westchester Jewish Council. The Jewish Agency for Israel (JAFI) sends shinshinim all around the world to different Jewish communities.
A "Shinshin" is an 18 year-old Israeli emissary sent by the Israeli Government and the Jewish Agency for Israel to communities abroad and with the goal of educating people of all ages about Israel and Israeli culture. These bright and talented young adults have made the difficult decision to postpone their army service to participate in this rewarding program.
The Westchester community shinshinim have been selected from over a pool of 400 applicants. In addition to the training they receive to participate in this program they come to the community with a long list of impressive experiences and skills. Shinshinim are leaders in their home communities, excel academically and artistically and are fluent in English.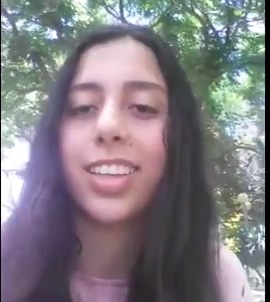 We spoke to Rabbi Ilyse Glickman, Scarsdale Synagogue's Director of Congregational Learning about the program and here is what she shared:
How did the plan to include Shinshinim develop?
We (and day schools and synagogues in the county) were approached by Westchester Jewish Council (with our county Shlicha Oshra Rosenberg as the lead on this idea) to begin to explore the possible venture of bringing shinshinim into our community for 2017-2018. Interested parties met several times to brainstorm, strategize, and ultimately work our way through applicants to arrive at consensus of who we would love to bring into Westchester.
How will they be involved at SSTTE?
We will be working mostly with our Shinshinim Amit throughout the year. Amit will be a significant presence in our Religious School on Sunday mornings and Wednesday afternoons, engaging with all of our students ranging from Pre-K through 12th grade. Amit will bring her musical talents to her classes and will engage our learners in Israeli songs, culture, and what it's like to grow up and live in Israel in the 21st century.
Where do the Shinshinim live while they are in Westchester?
The Shinshinim model is that these young adults live in people's homes (families that are part of the participating sites). This is an important piece of their experience as they get to know people on a deeper level, experience real American/Westchester life on a day to day basis, and if there are kids/teens in the home they form lasting friendships.
When they are not at SSTTE what will they be doing during their time in the US?
The schedule for the shinshinim is packed -- Sunday through Friday they are teaching in day schools and synagogues and preparing for such lessons/experiences. They have Shabbat off.
For more information, contact Rabbi Ilyse Glickman at 914-725-5175
Add a comment
SHS Graduates' Summer Internships
Details

Written by

Carly Gickenhaus

Hits: 2806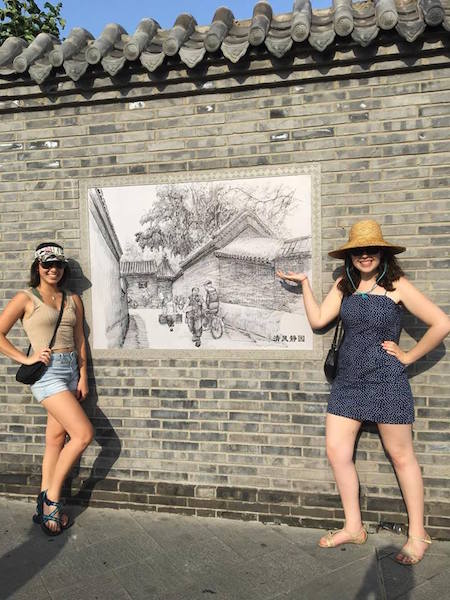 The summer following their freshman year at college, many SHS grads have thrown themselves into the unchartered territory of real world. Facing responsibilities and expectations beyond those of professors and parents, you sink or swim, learning quickly how to be composed and communicate in an unfamiliar environment. The summer break gives college students an opportunity, outside the constraints of an academic curriculum, to explore what they find interesting enough to invest their lives in after the four years that pass much too quickly. The course of summer jobs and internships also gives teenagers a chance to think about what they don't want to do for a living. This kind of exposure, though exhausting, will prove useful by senior year of college during the panicked rush for employment.
As a summer intern in the Office of U.S. Senator Kirsten Gillibrand, I roll up my sleeves and get into the weeds of constituent casework. My role, though small, feels especially meaningful in a political climate of unprecedented, vicious partisanship, where many of the voices that govern public discourse have never been inside the institutions defining American democracy. My colleagues, thirty student interns, comprise the freshly energized new generation of leadership, sharing a youthful perspective we hope will serve our government. Trading in bathing suits and sweatpants for the frustratingly vague "business casual" attire, it is refreshing to try a new a new routine and play grown-up for a few months. Training for my rowing season at 5am before a Metro North commute and hot, sticky walk down New York streets in a thick, knee-length skirt and blistering heels is not how I always pictured my summer vacation, but after helping New York constituents in my office, I would not want it any other way. Luckily the work grind is only temporary for the college student and in a few weeks, we can return to the sheltered bliss of college life.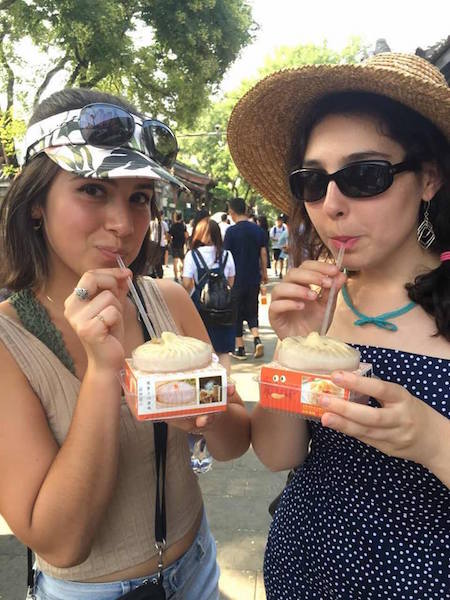 Abby Goldstein '16 is spending two months at Princeton in Beijing, on a strict Chinese language pledge with intensive instruction in class and on her own. Goldstein first travelled through Laos and Myanmar for a month, which was "really interesting to see, especially because the tourism industry hasn't hit those countries yet as dramatically as others places in Southeast Asia." The Beijing program has proven to be extremely intense and challenging, but rewarding because Goldstein can observe her Chinese language skills progress daily, while also learning about Chinese education and society. She also studied in China two summers ago through NSLI-Y, a U.S. State Department scholarship program, but this summer's program is a much different experience because of the elevated level of intensity and the independence.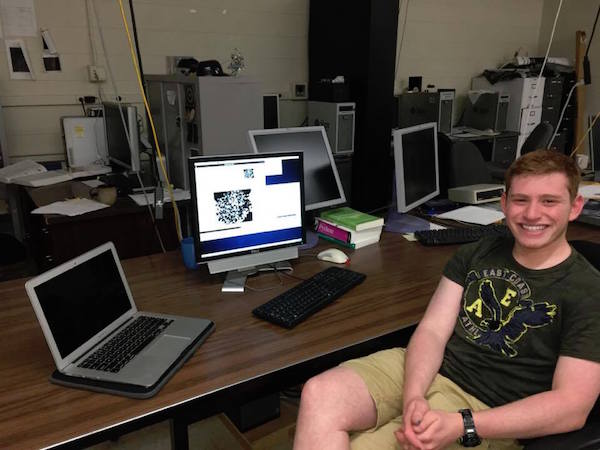 Harry Chalfin '16, a rising sophomore at Brown University, stayed at Brown this summer to work on a research team with physics professor Ian Dell'Antonio. Chalfin received a grant through Brown's Undergraduate Teaching and Research Awards program to fund his summer research. "We are making use of a phenomenon called weak gravitational lensing in order to detect the presence and abundance of dark matter in distant galaxy clusters." He says this project on "dark matter" will teach physicists something about a type of matter that is not made up of "atoms" like the familiar matter of everyday life. Chalfin calls dark matter a "major mystery in physics" since "mankind does not yet understand the composition of the vast majority of the universe!" Chalfin is excited his research position serves as the first major step in his dream to become a professional physicist. His passion for physics began in high school, and three years of physics enthusiasm has culminated in this unique opportunity. Chalfin is "bothered but also incredibly excited that some of the most fascinating mysteries of the universe--such as the nature of dark matter--are still unknown to mankind." He is thrilled and fueled by the hope of discovering untouched scientific truths.
Matt Drescher '16, now studying at Bucknell University, is spending the summer working at the Wildlife Health Center at the Bronx Zoo. For nine hours a day, Drescher helps hospital assistants and veterinarians take care of sick, injured, and quarantined animals. His daily tasks include making morning rounds, feeding animals, cleaning, creating diets, and completing maintenance projects. "I really get to see how my efforts help out these animals, and I also get to see how a widely regarded zoo hospital functions," says Drescher. On weekends, he works at the Veterinary Emergency Group in Greenburg. Working seven hour days, Drescher is exposed to the inner-workings of an emergency veterinary hospital. He says "the most interesting part of this internship is seeing how the veterinarians triage all the incoming emergencies, especially when there are many at once."
Nico Stainfeld, a student at Stanford University, is staying in California this summer working for a venture capital firm called Foundation Capital. As a "Management Science and Engineering" major and Computer Science minor, Stainfeld is hoping to work in Business after graduation. Stainfeld is working on research and strategy in the asset management industry to inform the firm's future investments and ventures in larger startups. "I chose this because I'm really interested in technology and finance, and trying to explore whether VC could be an interesting career," Stainfeld shares.
Michael Blank '16, an Economics and Government double major at Georgetown University, interns for Congressman Eliot Engel (D-NY 16th District). constituent casework, answering phones, filing their visas and green cards, citizenship status, social security issues. Blank loves direct communication with constituents because "the nature of the work lets you see exactly how the work you're doing helps people." He says the more efficiently he works, the more people's lives can be improved. For example, "If I'm doing a green card case that person is out there freaking out by they might get deported if their file just waits there and isn't worked on." The long hours and tedious paperwork pay off. "Recently, a couple came into the office to thank my supervisor for helping her obtain her green card and she was crying of joy, so I really got to see the impact that this kind of work could have."
Eliza Brosgol '16 interns at a law firm in New York City. She works from 9:30 to 5:30 Monday through Friday. She enjoys having a schedule that varies, so there is no set daily routine for her in the office. Her work includes researching, summarizing a deposition, drafting an affidavit, reviewing board minutes, and organizing the files of cases. Brosgol has attended court several times with partners at the firm, listened to conference calls, met with a judge, and gone to a real estate closing. The lawyers give their intern any documents that they think she may find interesting to read, such as memorandums, appendices, exhibits, correspondence, and a consent decree. Since Brosgol is considering attending law school, she says "this has been educational and valuable to see what it is like to work at a law firm and to get work experience in a corporate setting." Brosgol faces an additional challenging layer in her summer work as a collegiate athlete. Commuting back to Scarsdale after a ten hour day, Brosgol makes her way to the turf where she spends hours running, lifting, and working on her ball skills for her upcoming fall lacrosse season at Haverford College.
Julia Talish '16, a sophomore at Vanderbilt University, interns at a private equity firm in New York City. The firm specializes in aerospace and defense companies. Working 9-6 as an investment summer analyst, Talish enjoys having responsibilities that vary from day to day. "I prepare investment criteria checklist, read confidential information memorandums, prepare investment committee memos, and help to organize various information for the legal team." Her biggest project so far this summer was to develop an engagement committee memo on a portfolio company, which she presented to the partners of the firm. "Through this project I learned the various ways companies are valued, developed models, and attended meetings with several investment banks to better understand how deals are financed." Since she hopes to work in finance one day, Talish has embraced this opportunity to explore the daily lifestyle and company culture.
When students return to school in the fall, they hope to have a renewed sense of direction after a taste of the professional opportunities of the adult world.
Carly Glickenhaus will be a sophomore at Georgetown University in the fall, studying Economics, with minors in French, and Science, Technology, and International Affairs. She is a rower on the Division I Varsity Crew team. This summer, she works as a Constituent Affairs intern in Senator Kirsten Gillibrand's Department of Military and Veterans Affairs.
Add a comment
Beloved Tennis Professional Ian Longua Passes Away Suddenly at Age 44
Details

Written by

Joanne Wallenstein

Hits: 19751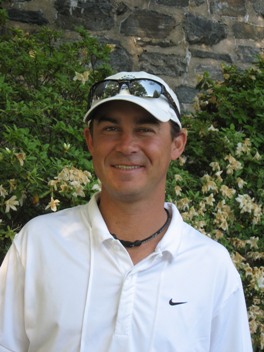 Beloved tennis and paddle pro Ian Longua passed away unexpectedly at the age of 44 at his home on July 19, 2017. Longua led a very successful racquets program at Scarsdale Golf Club and also taught at Rye Racquet for many years. He was an avid sportsman and played tournament paddle, competing in the nationals.
His dynamic personality attracted many new players to the tennis and paddle programs at Scarsdale Golf Club. To young players he was a mentor and coached some successful local players privately. Each year he organized memorable trips to Palm Island, Florida for pre-season training for members of the ladies tennis teams.
Many of the club members and his paddle partners considered him a close friend and he had a gift for making personal connections. He was affable, outgoing and supportive and welcomed players of all levels to the courts. He was well known throughout the paddle and tennis community in Westchester and will leave a void on the courts.
He worked up to the day of his passing and members of the club, co-workers, staff and his paddle buddies were shocked to learn of his untimely death.
Ian came to Scarsdale Golf Club in 2007 as the Director of Tennis from Manursing Island Club where he was the Assistant Tennis Pro for six years, and was promoted in 2012 to Director of Racquet Sports. Growing up in New Hampshire, as the son of a tennis professional, he played tennis for virtually his entire life. He learned all aspects of the sport from his father, the former Head Pro at Palm Island Resort in Florida, who passed away earlier this year. Ian was a passionate fan of the Patriots and Red Sox.
Ian graduated from Concordia College in Bronxville, NY where he earned his Bachelor of Arts Degree. He played N.C.A.A. tennis and was nationally ranked in the top 10 for four years. Ian and his partner won the NY State Regional Men's 5.0 Doubles and participated in the Men's 5.0 National Doubles Tournament.
Early in Ian's career he worked as an Assistant Tennis Pro at Sunningdale Country Club, Bronxville Field Club and American Yacht Club.
He is survived by two sons, Zach and Bryce, by his mother Marguerite Longua, sister Courtney Longua and hundreds of friends and sportsmen. A memorial service will be held at Lloyd Maxcy & Sons Beauchamp Chapel, Inc. 16 Shea Place New Rochelle, NY 10805 on Saturday July 22 from 11am to 1 pm.
Add a comment
Former SHS Principal Norman Bussiere Passes Away at Age 91
Details

Written by

Joanne Wallenstein

Hits: 2001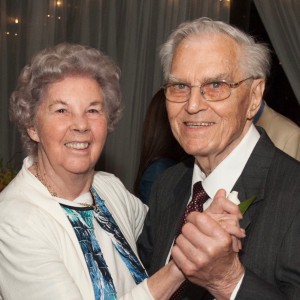 A former principal of Scarsdale High School Norman Bussiere, passed away at the age of 91 in Pennsylvania on June 19, 2017. His wife of 65 years, Ruth Bussiere had died just eight months before.
Bussiere was born in St. Johnsbury, Vermont and was the eldest of six children of John A. Bussiere and Ida Charron Bussiere. After serving in World War II, he attended the University of CT and Columbia University.
Bussiere spent the majority of his career as a high-school principal at James Caldwell High School in New Jersey, at Scarsdale High School where he served from 1972 to 1975 and at Shoreham-Wading River High School in Long Island. A lifelong student, he attended graduate classes in philosophy at Stony Brook University after he retired in 1991.
Mr. Bussiere is survived by one brother, Bernard, and his wife Betsy of East Hartford one sonas well as his son Robert D. Bussiere who is married to the former Alice Ughetta of Scarsdale. They currently live in Wilmington, Delaware. In addition, he is survived by two daughters, Jeanne B. Stephens and her husband James of Shaker Heights, Ohio and Elizabeth Bussiere and her husband Daniel Cohen of Worcester, Massachusetts; and four grandchildren and one great grandchild.
A memorial service will be held on July 29th at 10:30 in the William Penn Room at Crosslands, 1660 East Street Road, Kennett Square, PA. In memory of Mr. Bussiere, a contribution may be made to the Alzheimer's Association, 399 Market Street, Suite 102, Philadelphia, PA 19106.
Add a comment