Four Prewriting Strategies For Writers Of All Ages
Details

Written by

Caroline Crossn Gilpin

Hits: 2723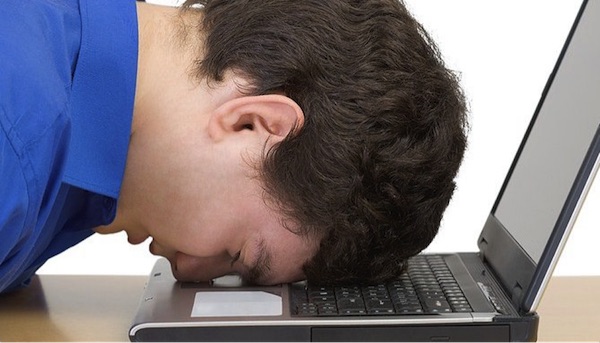 When you need to turn a blank page into a brilliant essay, paper or presentation, try these prewriting exercises. They are easy, quick, and adaptable to any writing assignment. They are certain to generate ideas, organize your thinking, and inspire you to better writing. Try the four below and see which works best for you!
1) Free writing
Free writing is a process of generating a lot of information by writing non-stop. It allows you to focus on a specific topic, but forces you to write so quickly that you are unable to edit any of your ideas.
Time yourself! Free write on the assignment or general topic for 5 minutes non-stop. Force yourself to continue writing even if nothing specific comes to mind.

Don't overthink it, and do not worry about grammar, spelling or even making sense.

Don't judge what you write -- just get down as much as possible in the timed period.
After you've finished free writing, look back over what you have written and highlight the most prominent and interesting ideas. Then, if you like, you can begin all over again, with a tighter focus.
Take a look at the following example, which demonstrates the free writing method for the prompt "Where Should I Apply to College?" The writer is unconcerned with convention, style, or writing rules.
Where the heck am I going to apply to college? I have zero idea, how can I possibly know now as a teenager? College, stress, school, grades, maybe a Gap year? I don't want an all-girls school even though my grandmother wants me to go to Mt. Holyoke because she did. I want a party school! YES, frat parties and football games and the stuff I have heard that sound so fun! I love parties. Parties, parties, parties. Big schools have that. School, college far away would be scary. Here is my partial list: UConn, Wheaton, Roger Williams (beach), U of Miami (warm), Brown (dream school can't get in) and U of Wisconsin where the state makes a lot of cheese and it requires a flight to get there -- that's a drag. I do really well in interviews. I'm really hungry and wonder if I have hit the five minute free-writing mark. How about Maine? Cold but beautiful and I want to be a marine biologist (I do? Where did that come from?) and my friend's brother is taking it at Colby……
2) Reporter's questioning
Asking the six questions that journalists use everyday is a powerful way to direct and organize your writing. This exercise works with all writing projects, from personal narrative writing to research projects or literary analysis. Questioning is effective because it focuses attention on what needs further research. The level of questioning can be basic or sophisticated, and the facts generated often end up as textual evidence in body paragraphs of the finished paper.
Who? Who is involved? Who is affected? Who is the central character?

What? What is the topic? What is its significance? What is the basic problem? What are the issues?
Where? Where does the activity take place? Where is information missing?
When? When did the issue or problem develop? When is the deadline or end point?
Why? Why did the issue or problem arise? Why is it an issue or problem?
How? How can this be fixed? How does it affect those involved? How can it be resolved?
Example: How much does the U of Connecticut cost? Where is Wheaton College and do they require SATs or ACT scores? When can I apply and what is the deadline? Do I know anyone who goes to either school? What types of programs exist? Who do I know who can help me figure this out?…….
3) Mind mapping
Mind mapping is an effective prewriting exercise because it provides a visual picture of your ideas and how those ideas relate to one another. The result will look like a web on your page. This exercise also determines where most of your ideas are clustered, giving you an indication of your level of interest, often sending you in new directions and areas of original thought.
To begin, put the subject, topic or prompt in the center of a page, and circle it. As you think of other ideas, link the new ideas to the central circle with lines. Review the image, and revise with a new web as often as you like.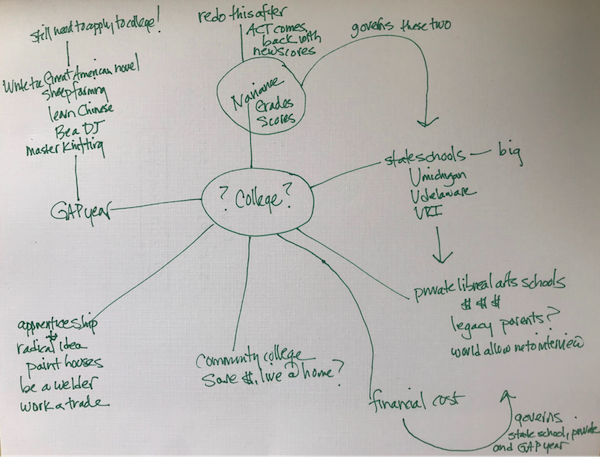 4) Brainstorming
Brainstorming is a process of quickly and freely generating a lot of information using lists and phrases. It can be done individually, with a partner, or in a group. Like freewriting, it requires openly expressing thought without judging, evaluating, analyzing or rejecting any ideas. Simply get everything down on paper!
After you complete your list, if possible find a partner and explain your list. Ask your partner's feedback to inspire more items on your list, adding until you think it is complete. This is brainstorming at its best.
Brainstorming alternates between loose thinking/writing, and then tightened thinking/writing. After you have completed your initial list, either individually or with a partner, put on your editor's cap. This is the time to organize, reduce, reorder, categorize, analyze and evaluate the list. Cross off items and reorganize the list, grouping like items together. Put the most important at the top. Your condensed list often becomes an organized outline for your writing project.
Brainstorming example: College, costs, distance, flights from near home, state schools, small liberal arts private schools, community colleges near home. Grades, test schools, Naviance. What kinds of students at the following. My list. Early decision?? Do any schools allow pets on campus? Do I have to take a gym class? I love science and where are the best science schools? Scared, worried, want that one place badly.
The above brainstormed list, condensed after editing: Grades and costs will influence where I apply. Chose an ED if my ACT comes back high. Apply everywhere, then wait and see, and finally, reevaluate. Don't get invested emotionally until accepted!
Caroline Crosson Gilpin is a private English tutor and essay coach for student writers in grades 5-12, and college and graduate students. An experienced high school teacher and college writing instructor, Gilpin is also a former editor at The New York Times Learning Network. For many years she was education editor at The Scarsdale Inquirer, where she reported on local and national education issues and also coached student writers and interns. Gilpin's four award-winning biographies are part of an early reader series for National Geographic Kids. She has master's degrees from Temple University (in journalism), and from Teachers College Columbia University (in Teaching of English). For a complete list of in-person and remote tutoring services, contact her at carolinegilpin60@gmail.com or visit Carolinegilpintutoring.com.
A Celebration of Life in Honor of Jedd Sereysky
Details

Written by

Joanne Wallenstein

Hits: 12796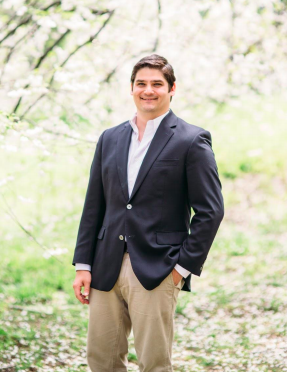 Jedd Benjamin Sereysky MD, PhD, 34, passed away on October 29th, 2018. Jedd was the son of Andrew and Joan Sereysky, brother of Brett Sereysky and husband of Jessica Nikitczuk Sereysky.

Jedd was born on July 18, 1984 in New York City and raised in Scarsdale. He graduated from Scarsdale High School in 2002 and then from the University of Rochester in 2006 with a BS and MS in Biomedical Engineering, with a focus on Biomechanics. He went on to earn his MD and PhD at the Icahn School of Medicine at Mount Sinai in New York. He completed a General Surgery Residency at Montefiore Medical Center in the Bronx, and had just begun training in the Harvard Combined Plastic Surgery Residency Program.

A Celebration of Life will be held at Goldwurm Auditorium of the Ichan Medical Institute, located at 1425 Madison Avenue, on Saturday, November 10th at 1:00PM. Jedd's family and friends will be wearing bright colors and pastels to honor Jedd.

Jedd and Jessica's first child, Benjamin, is due in January 2019. In lieu of flowers, the family has asked those who knew and loved Jedd to come together to support Benjamin's education. For that reason, the JBS Memorial Scholarship has been created to ensure that Benjamin has every opportunity to pursue higher education in honor of his dad. Donations can be made here.
Raiders Fall Season Wrap Up
Details

Written by

Jordy Love

Hits: 2250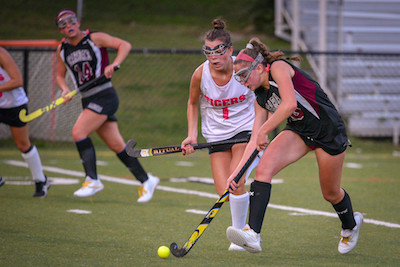 As the fall season comes to a close, here's a wrap-up of the Raider's Varsity teams records:
The Raiders Girls Swim team completed their most successful season ever. Captains Mia Dell'Orto, Maggie Brew, Emma Cahaly and Mia Carrol led their team to an undefeated 9-0 record in their league, winning their conference. The team will compete next on Oct. 30th at Felix Festa Middle School. Additionally, for the second straight year SHS will be sending three divers to the NYS high school diving championships.
The number four ranked Raiders Field Hockey team continues to extend their post season with a semi final game against their rivals this Thursday at Mamaroneck who are ranked first. Scarsdale defeated White Plains and Clarkstown South in the first two playoff rounds. During the regular season, their record was 12-4, led by senior captains Julia Jamesley, Lizey Melhman, and Emma Schwartz. According to Sophia Franco, a junior and three year member of the team, "the entire team works really well together and we all support each other. It's what helped us have such a successful season. Our new coaches, Coach Barton and Coach Marty, are amazing. They fit right in and are such positive influences on us".
The Raiders Football team had a more difficult season. Despite being competitive in most games through the first half, the Raiders only managed to capture one win. Chris Saenger, a junior says, " our record is 1-7, but we are much more than what our record shows. We've faced a lot of injuries which have slowed us down week to week, but we've still managed to play well against some of the better teams in the section. Unfortunately we did not make the playoffs, but we have a consolation game at Mahopac on Thursday".
The Boys Soccer team finished the season with a record of 6 wins, 7 losses, and 1 tie. They defeated Fox Lane 2-1 during the first round of playoffs, but were eliminated by Ossining with a loss of 1-0 in the quarter finals. Dylan Cohn, Joao Pedro Demello, and Nicolas (Nico) Bernard were the captains. Captain Dylan Cohn said, "Although we fell short, it was overall a great year. Many kids grew on and off the field and the whole experience was worthwhile and enjoyable. I'm proud of the team and the run we made, and I thank all who made the season as worthwhile as it was."
The Girls' Volleyball team had a very strong season with a record of 12 wins and 4 losses finishing second place in their league. This record, is the same as the 2015 team who won the section. Senior captains, Mary Langford and Rena Li were both part of the 2015 team and are excited to see where the rest of the season takes them. Langford says, "I'm really excited moving into post season, I think we've been putting the work in and we're really determined this year. Im also really proud of how much we've grown as individuals and as one unit since the beginning of the season. We're not the same team we were 2 months ago and I think it's really going to show once we get out there". Girls begin playoffs at home on Friday at 4:30 pm as the number 3 seed against Ketcham, the number 14 seed.
Girls Soccer team Concludes Season with an Overtime Loss to Top Ranked Arlington
At the beginning of the 2018 high school soccer season in August, SHS Girls Varsity A soccer coach Mindy Genovese spoke with the team's players about her expectations for the season. Coming off a successful 2017 with most of the veteran starters returning and three talented players from Development Academy joining the roster, the consensus was that the team had the potential to go far in the Section 1 playoffs in October. Coach Mindy avoided any predictions, however, and said that her expectations were for the players to have fun and grow together into a cohesive group that got the most out of their ability.

Fast forward two months and it's clear that Coach Genovese's expectations were met. After a slow start, the Raiders found their mojo and were undefeated in their last eight regular season games, winning their League championship. The team began its 2018 playoff run as underdogs against John Jay East Fishkill on Sunday, October 21. Playing in cold and blustery conditions with 30 mph winds, the game was tied 0-0 after the first half. But in one sense the Raiders won the half, as they were playing against the wind and managed to maintain possession consistently and keep the game scoreless. The second half was a different story, with Scarsdale taking advantage of the wind at their back and overwhelming John Jay with offensive rush after offensive rush. Ten minutes into the second half, senior forward Nayumi Parente-Ribeiro broke through with a touch down the left sideline and a cut to avoid a John Jay defender, placing the low shot just inside the right post for a 1-0 Scarsdale lead. From there, it was a dominant performance by Scarsdale, with junior forward Olivia Bryant receiving a long, wind-aided punt from goalie Christina Coco that led to a breakaway and a 2-0 Raiders lead. In the waning minutes, sophomore Anastasia Stefanou connected on a shot from 20 yards out, perfectly placing it in the top right corner of the goal beyond the reach of John Jay's goalie for the final score in Scarsdale's 3-0 victory. The win put the Raiders on a collision course in the quarterfinals on Tuesday with the top-ranked team in their Section, Arlington.

Coming into the quarterfinals game, the Admirals had a record of 14-0-1, with a number of lopsided wins against good teams. The 9-6-1 Raiders knew they were facing an undefeated opponent that had beaten them 3-1 early in the season. Nobody, except perhaps the Raiders' players, parents and coaches, gave them a chance. During the first few minutes of the game, Arlington dominated possession in the Raiders' half, but thereafter Scarsdale began to take control, with multiple rushes down the sideline by Parente-Ribeiro, Bryant, Elizabeth Elcik and Kelly Rutherford, resulting in crosses and good scoring opportunities. But the Raiders could not convert and after the first half, the game was deadlocked 0-0, with one excellent Admirals scoring chance having been thwarted on a diving save by senior goalie Christina Coco. As the second half began, there was concern that Arlington's deep bench and frequent substitutions would enable its players to be more fresh than the Raiders, which had a smaller player rotation. As the half wore on, Arlington was successful in keeping most of the play in Scarsdale's half. Senior mid-fielder Allison Stafford ran her usual in-game track meet, alternating between offensive rushes and defensive positioning up and down the field, winning 50-50 balls and marking the Admirals' leading scorer. While the Admirals had the majority of the second half scoring opportunities, in each case Scarsdale's defense, led by sophomore Tory Von Redden, was up to the task. Coco played throughout with confidence, frequently coming out of the goal mouth to cover the ball and thwarting the Admirals' rushes. Scarsdale had minimal scoring opportunities in the second half, failing to convert on a couple of corner kicks late in the game. Regulation play ended with the score 0-0 and the teams headed to overtime. Under NYSPHSAA rules, after a tie in regulation the teams play two ten minute overtime periods. Five minutes into the first overtime period, the Admirals scored off a header in front of the Raiders' goal. Undaunted, the Raiders immediately went on the attack, and when senior outside back Paige Barlow gathered the ball on the run in Arlington's half past midfield and hit senior forward Riley Edlitz with a perfect pass in the middle of the box, Edlitz turned and was one-on-one with the Admirals' goalie. She got off a hard shot but the goalie was up to the task and made a diving save to her right, deflecting the ball just outside the goal. From there, the Raiders stayed on the attack but were unable to muster any more serious scoring chances and, with the conclusion of the second ten minute overtime period, the horn sounded and the Admirals and their fans enthusiastically celebrated their narrow, hard fought victory.

Tuesday's Arlington game, even though it ended in defeat, was one of the best SHS Girls Varsity A soccer performances in memory. Credit goes to Coach Genovese and her assistant coach, Kiera Fox, for the team's improved play throughout the season and the closeness and purposefulness of the entire roster, from starters to reserves. While the Raiders did not achieve their ultimate goal of winning their first Section 1 championship since 2000, it was by most accounts a highly successful season for the team and one that the returning players can be expected to use as a springboard to 2019.
Emily Hirsch, Owner of Candy and Cards. Passes Away at 101
Details

Written by

Joanne Wallenstein

Hits: 3795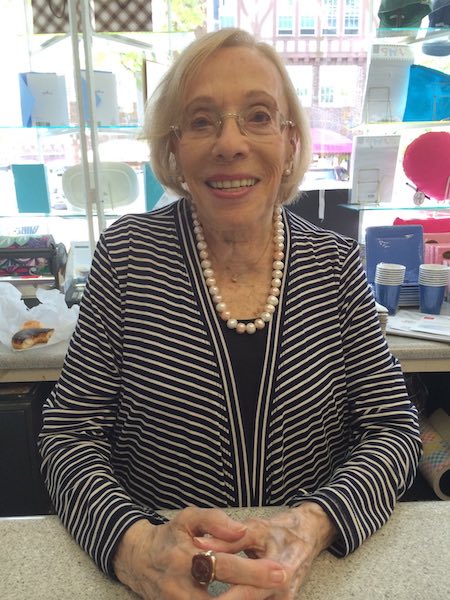 Emily (Ethel) S. Hirsch, a longtime resident of Scarsdale, NY, passed away on October 25, 2018. Emily was born in Brooklyn on June 16, 1917 and was the daughter of Fanny (Saks) and Charles Shartless. She was 101 years old.
Emily was the owner of Scarsdale Candy 'n Cards for 51 years, until her retirement in 2017.
Emily is survived by her two children, Jeffrey (Susan) Brown and JoAnn (Jay) Donzella; four grandchildren, Lisa (Scott) Kirshenbaum, Jill Lefkowitz, Amy (John Vignola) Brown, and Jason (Lisa) Brown; and six great-grandchildren.
The family will receive friends and relatives at Dorsey Funeral Home at 14 Emwilton Place, Ossining, NY on Monday, October 29, 2018 at 9:30 a.m., followed by a service at 10:00 a.m.
Interment will follow at Mount Carmel Cemetery in Glendale, NY.
Donations can be made online in her name to the American Heart Association.
Rabbi Lester B. Bronstein Named President of the New York Board of Rabbis
Details

Written by

Joanne Wallenstein

Hits: 3733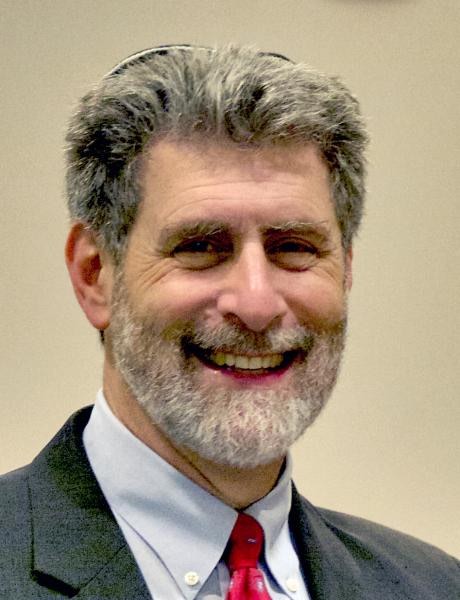 Bet Am Shalom synagogue announced that its spiritual leader, Rabbi Lester B. Bronstein, has been named the new president of the New York Board of Rabbis, the largest interdenominational rabbinic body in the world. Bronstein will be formally installed as president on the evening of October 25, 2018, at Bet Am Shalom, 295 Soundview Avenue, White Plains, NY.

The evening will include special guest speaker Rabbi Lawrence Hoffman,Ph.D., professor at Hebrew Union College - Jewish Institute of Religion (HUC-JIR), and eminent author, scholar and teacher. A festive dessert reception will follow the installation. The installation is open to the public but advanced registration is requested: NYBR RSVP

The New York Board of Rabbis has more than 750 rabbis from all denominations of Judaism as members, including many hundreds of rabbis from far beyond the New York area. The New York Board of Rabbis is the largest interdenominational rabbinic body in the world where unity of spirit and diversity of thought support one another. The group helps create the possibility of Jewish unity beyond differences of practice, philosophy, and belief.

"Rabbi Bronstein's selection is a high honor, both for him and for us, said Ilene Semiatin, president, Bet Am Shalom synagogue. "We are extremely proud that our community's spiritual leader has been chosen for this
prestigious post."

Bet Am Shalom, a Reconstructionist synagogue, is a vibrant, egalitarian congregation of families and individuals from diverse backgrounds, bound together by a shared belief in a thoughtful and progressive approach to Judaism.

For more information, go to https://betamshalom.org/.