Four SHS Grads Receive Fulbright Awards
Details

Written by

Joanne Wallenstein

Hits: 3110
Fo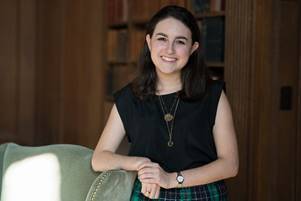 Charlotte Blattur 2014 Scarsdale High School grads, who completed their college educations this year, have been selected as Fulbright Scholars. Sponsored by the U.S. government, the Fulbright Program is designed to increase mutual understanding between the people of the United States and the people of other nations through international educational exchanges in more than 155 countries. Fulbright awards are available for research, graduate study, and teaching English.
Two Scarsdale students will pursue research projects and two will participate in the English Teaching Assistant Program. Here are their stories:
Charlotte Blatt, a 2018 graduate of Dartmouth College, will spend the next year at the Queen's University in Ontario as a Fulbright research fellow at the Centre for International and Defense Policy. Charlotte, a government major and French minor, at Dartmouth, plans to study how NATO countries can better integrate women into the international security community.
Commenting on the news Blatt said, "I am so excited to begin my Fulbright year in Canada and to do my part in fulfilling Senator Fulbright's mission of international student exchange as a means of increasing ties between nations." After completion of her year in Canada, Charlotte will attend Yale Law School.
Maleeha Chida, a 2018 graduate of Columbia University who majored in English and Political Science will teach English in Spain. She will serve as an English language Teaching Assistant in a secondary school in La Rioja, a region in Northern Spain. She hopes to incorporate her passion for literature and storytelling into the classroom, and is excited to pursue her interest in education and immerse herself in Spanish culture.
Maleeha Chida
Maleeha has been interested in literature since high school, and in the summer after her first year of college, she worked as a counselor at a summer reading and literacy camp. It was here that she discovered her love of teaching, and in particular, she became interested in literature as a means to enable students to tell their own stories.
Audrey Nadler just graduated from Hamilton with a double major in world politics and Hispanic studies. She is also the recipient of recipient of a Fulbright English Teaching Assistantship (ETA). Next year she will be in Madrid, Spain working as an English Teaching Assistant at a secondary school. In addition to teaching academic courses in English, she will be prepare students for Global Classrooms conferences, which are similar to Model UN conferences. She played viola in an orchestra in Madrid during her junior year abroad there and plan to rejoin the group this coming year.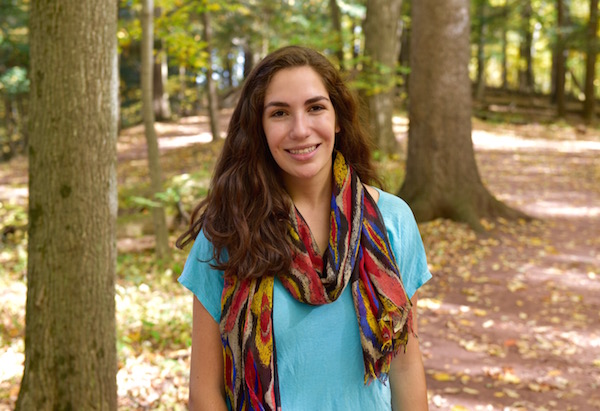 Audrey NadlerAbout her year in Spain Nalder said, "Throughout the year I worked to integrate myself into the Spanish society, whether that was through joining an orchestra, taking classes alongside local students, or through internship opportunities," said Nadler. "I'm thrilled to pick up where I left off in Madrid while also having these new experiences teaching and continuing to immerse myself in the Spanish culture. Being in Spain combines my interests in Hispanic studies and world politics – I can strive for fluency in Spanish while also gaining different perspectives on European politics."
Brett Pogostin, a 2018 Chemistry Major at Haverford College will use his Fulbright Award to go to Lund, Sweden to work in the lab of physical chemist Ulf Olsson. He will study how lipid molecules impact the peptide aggregation that forms plaques in the brain of Parkinson's patients.
Pogostin said, "I want to put my Haverford chemistry and biochemistry education to work developing novel materials that could improve access to and quality of healthcare," says Pogostin, who plans to pursue a bioengineering Ph.D. after his Fulbright year. "Taking health studies classes incited my interest in health access and equity. Often these issues are only tackled from the social and policy side, and I want to conduct research in a manner that is more conscious of existing inequality in the health care system and how new biotechnologies could ameliorate these issues."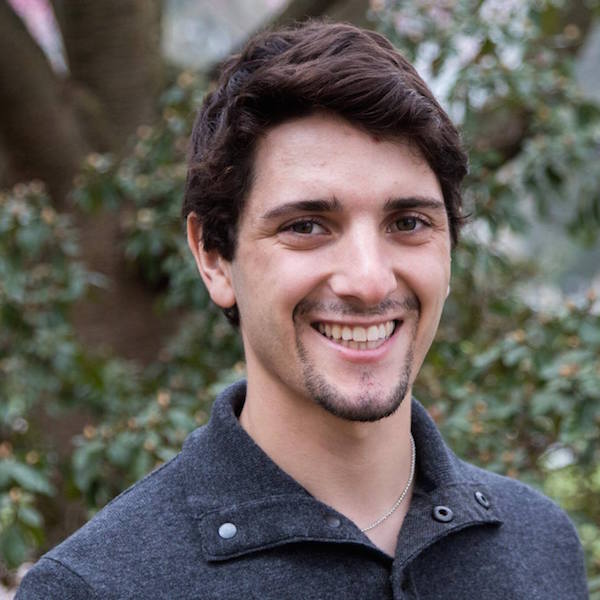 Brett Pogostin
Pogostin will be one of only eight student-research award winners in Sweden next year. Receiving the Fulbright—which will fund round-trip travel; room, board, and incidentals; and health insurance for the year—means that not only will he get to continue his peptide research, but it also ensures that the avid hiker and member of Haverford's Ultimate Frisbee team will get to spend plenty of time exploring the Swedish outdoors.
"I intend to take full advantage of the Scandinavian wilderness," he says. "This past summer I did a two-week solo backpacking trip through the Swedish artic on the King's Trail, and I would love to go back and explore more. I'm also excited to see the Northern Lights, cross-country ski, and backpack through Norway and other parts of Europe. There is still much to explore in Sweden, and I'm excited to go back!"
Mr. Renino Reflects on 34 Years of Learning and Growth in Scarsdale
Details

Written by

Derek Moritz

Hits: 1906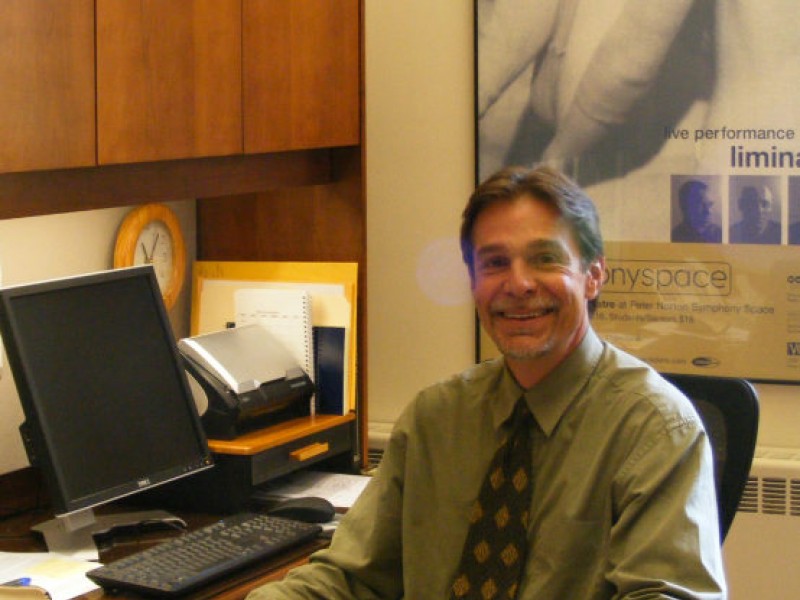 After 34 years in Scarsdale, SHS Assistant Principal Christopher Renino will retire at the end of the school year. While at Scarsdale, he has served as both a middle and high school English teacher, English Department Chair at the high school, and in his current position as Assistant Principal (AP) of the high school. As AP, he is responsible "for the instructional program at the high school, which includes creating the master schedule, working with department chairs and teachers to design and implement curricular changes, managing the building facilities, and overseeing the high school budget, among many other tasks," noted colleague and fellow Assistant Principal Ms. O'Gorman. When asked about her colleague, Ms. O'Gorman called Renino "the kindest, most generous person I know. He possesses infinite patience in working through complex problems, always with an eye toward students' needs. He is a wonderful listener, and many have benefited from his advice over the years, including me. Chris is a deep thinker, a talented writer, a capable musician, an expert puzzle solver, and a devoted family man. Chris and I have worked closely together for many years and while I will miss his professional collegiality and expertise, that loss will pale in comparison to how much I will miss laughing with him over lunch!". Below, Mr. Renino answered a series of questions and reflected on 34 years of learning and growth.
How did you end up in Scarsdale?
I was student teaching at the middle school when a position opened up mid-year due to a late year retirement. Luckily, my student teaching had just ended, so I took the position. I taught at the middle school for four years before transitioning to the high school, and later became English Department chair before becoming an assistant principal.
What has been the most rewarding experience(s) in your time at SHS?
The interpersonal relationships; having three roles as English teacher, English Department Chair, and Assistant Principal has shifted my perspective on both the school and the district. It's allowed me to meet a new range of people and face a new range of challenges while becoming close to students, faculty, and leaders alike.
What has been one of the most difficult challenges you have overcome?
The tension between the individual and the institution. On a given day, there are roughly 1,800 individuals in the building. This complex organization can only function properly if we think in terms of the whole.
How did your role evolve from teacher to Assistant Principal?
Each role I've had has brought joy, challenges, and responsibility. Being a teacher means being passionate about the students and the curriculum while advocating for their personal mission. Being an Assistant Principal has the deeper responsibilities of communicating the broader perspective and missions of individual teachers. Although these responsibilities are different, everyone has the same goal.
What are some of the biggest challenges the school faces now?
SHS is a unique place that helps people learn and grow while meeting individual needs. We need to maintain aspects of the SHS experience that provide a rich education while not being complacent or self-satisfied.
On the topic of issues the school faces, how should school address Juul moving forward?
From a general perspective, schools are a reflection of broader society and the challenges faced by those in it, students come to us as people who have lives in and out of the building. The school needs to work with individuals to deal with the student as a whole while respecting their independence to create a community that allows us to deal with real issues.
What are some of the greatest lessons that you've taken away from the students here/from your experience?
Always listen. Be empathetic, kind, and optimistic. Be ready to grow and change.
Have you noticed any specific trends in education?
It's hard to predict the future given the current generation's communication is evolving quickly. The future is shaped largely on the way technology shapes communication and the challenge is to use tools we have to facilitate communication while simultaneously being constructive.
Do you have any specific retirement plans?
I'm going to spend more family time with my parents, siblings, in laws, and son and lead a less agenda-driven life. I'm going to enjoy a wide range of opportunities in more spontaneous ways.
What advice would you give someone who is entering the field?
Thirty-four years at Scarsdale have both challenged me and allowed me to grow. It's been a real joy to teach at such a great place. It's extremely important for new teachers to have a passion for education, to enjoy its pleasures and many growth opportunities.

Note: The Scarsdale School District has hired Chris Welsh to replace Chris Renino as a new Assistant Principal for Instruction and Operation. Welsh is now completing the school year in Pleasantville where he is the Curriculum Coordinator and Coordinator of Student Services. He who will officially join the SHS administration on July 1st.
Math and Empathy Should be at the Center of Good Governance
Details

Written by

Mayra Kirkendall-Rodríguez

Hits: 1698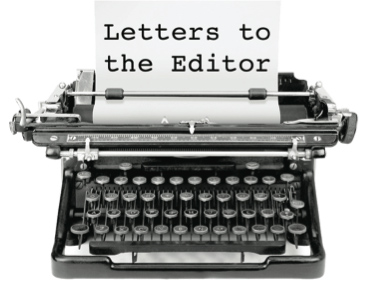 The Scarsdale School district has been spending a lot of time in the last few years emphasizing math and empathy. I urge you Mr. Mayor and trustees to also make math and empathy the cornerstone of good governance at Village Hall.

Since I accidentally stumbled into the disastrous Ryan reval June of 2016, I keep noticing that there is a deficit of math and empathy at Village Hall. Ryan still has not produced documentation for his model, and you have not gone after taxpayers' money that you paid him on our behalf. You are still not helping residents who are paying more taxes than they should.

For over a year, most of Board meetings have been about trees. Scarsdale Official last week was about trees and plants. You just passed an ordinance without even being able to give us numbers. How many trees are cut and planted each year in Scarsdale? It is the net number that matters!

Unfortunately, you are ignoring my husband's math, showing that you are giving a discount to excess water users in Scarsdale, and without empathy, penalizing the rest of us, who do conserve.

Over a year into your administration, you still have no numbers showing what residents' priorities are. This is dangerous, because Scarsdale need a long-term financial model and plan.

Recent market signals are showing that anyone invested in municipal bonds should be looking at municipalities very carefully. This last quarter, the Bloomberg Barclays Municipal Bond Index had its biggest first-quarter decline in 15 years. Additionally, investors pulled about $830 million out of state and local government bond mutual funds during the week ended April 11, the biggest outflow since January 2017, and the second straight week of investors pulling cash from muni mutual funds.

Municipalities are challenged by uncertainties caused by the new federal tax law, rising medical costs and pervasive underfunded pension problems. Additionally, having to operate in a rising interest rate environment and with a potential trade war looming, municipalities need to factor how potential economic, market, or operational risks, such as natural disasters or cyberattacks, could impact their financial stability.

Based on my professional expertise working with different kinds of private and public sector entities, having a long-term financial plan provides a dynamic tool to help organizations preserve assets, determine investment needs, and to identify potential income shortfalls. Elected officials and municipal personnel should quantitatively determine the priorities of their constituents to help determine funding needs for infrastructure development or other community priorities, and to identify potential income shortfalls from residential or retail tax payers.

Sharing my view are also international standard setters and state comptrollers. For example, the Government Finance Officers Association of the United States and Canada, an important best practices standard setter for public finance officials, advocates for "long-term financial planning as a highly collaborative process that considers future scenarios and helps governments navigate challenges." State comptrollers and treasurers also advocate that municipalities create and implement long-term financial plans. The Office of the New York State Comptroller for example recommends that municipalities create a long-term financial plan to cope with 'future stresses.'

GOVERNING, the US's leading media platform covering politics, policy and management for state and local government leaders, just published its annual survey "Equipt to Innovate." Of the 74 top municipalities participating in the survey, 32% had long-term plans that look ahead by three to five years.

Unfortunately, a lack of long-term financial planning leaves Scarsdale vulnerable to being more reactive than proactive. Recently, Standard and Poor's public finance analyst Kurt Forsgren stated that "What bond-rating agencies are hoping to learn and are increasingly asking cities is how they are approaching long-term planning, both from an asset and revenue-stream perspective."

Lastly, I ask, where is the importance of math and empathy when it comes to you not reappointing a talented volunteer for the Board of Assessment Review and instead appointing friends and relatives to boards? Justice Thurgood Marshall once said that "Truth is more than a mental exercise." I urge you to give up verbal calisthenics and tell us the truth. Please, do not hide behind jumbled explanations and closed door executive sessions which no law requires. The more opaque you are, the bigger flashlight I will have to get. I look forward to your answers, and I know that all Scarsdale residents deserve answers as well.
Mayra Kirkendall-Rodríguez is a Fox Meadow resident.
Sue Silver Says Goodbye After 43 Years at SHS
Details

Written by

Sarah Kazan

Hits: 2075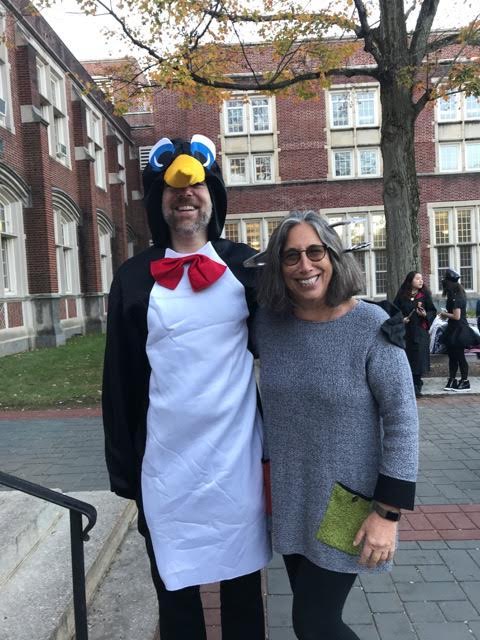 Mr. Vermes (Left) and Sue Silver (Right) on HalloweenThroughout her 43 years at Scarsdale High School, Sue Silver has been a prized teacher who brightened the lives of the many students who were fortunate enough to be in her class. She taught with passion and energy; with the ability to captivate any student who walked into her classroom. Senior Anna DeNelsky who had the privilege of being in Silver's Advanced Topics English class this year said, "Her AT class was always intriguing and the conversations we had as a class were sophisticated, going far beyond the text. I always looked forward to her class." DeNelsky is the among the last students to benefit from Silver's class, as "Sue" as she is known, will retire at the end of the school year.

Sue never intended to teach in a district like Scarsdale. After graduating college with a master's degree, Sue discovered that New York City had just laid off 6,000 teachers and there were absolutely no jobs available. Although she considered going to Australia to look for work, her boyfriend at the time, now her husband, was settling in New York City and she wanted to stay. She originally planned to work with underprivileged children in the city, but given the bleak hiring market she applied for jobs in both Chappaqua and Scarsdale. Scarsdale just happened to respond first.

Sue began her high school teaching career in Scarsdale High School's Alternative School, where she spent 14 years. In her words, the A-School gave her what she needed to grow as an educator. She loved the opportunity to have a close-knit relationship with an entire group of students, which the A-School encourages, and she felt passionately about her role as an advisor to students. The environment in the A-School was different than the main school, which is something Sue valued. She aspired to bring this same sense of community to the high school when she transitioned to the regular school. She got involved in the school's Civ Ed program and brought the American Studies program into the high school.

As a teacher who believes in interdisciplinary learning, Sue started the American Studies program, which is offered to high school juniors and integrates American history with literature. The history and English teachers leading this class collaborate and the students learn how history affects literature. For the first three years only one class was offered due to lack of popularity. Since then, however, the program has grown and now it is one of the most popular options for juniors.

Teaching 43 years ago is not what it was like today. Sue noted that when she first started, teaching would translate to lecturing. However, now teachers are more like facilitators who set up lessons or activities for students. "The best way to learn is to discover it yourself; where we make mistakes but that's okay," said Sue. In her opinion, this transition has definitely been for the better, since "no one can impart information as a god-like teacher." Another big change since Sue started as SHS has been the implementation of technology. When Sue started, there were no computers; she commented that using new technology has been tough, but she challenges herself to learn how to use at least one new piece of technology a year.

Another way Sue says the culture of education has changed is that students do not read for pleasure anymore; part of this comes from the pressure to get into college. Sue finds students reading Spark Notes instead of enjoying literature. She encourages students to put their phones down, turn off the TV, and just read. In fact, the most frustrating part of being a teacher for Sue has been trying to convey a love of learning for learning itself rather than grades. "Just trying to get a grade has destroyed what is important," noted Sue. She believes that the stress of trying to get perfect grades for college admissions limits students' room to explore, experiment, and fail. "You don't have to be great at everything; not everyone is great at everything all the time," said Sue.

What did she like best about teaching? Sue says she will miss forming relationships with her students and advising them as a teacher. "I will miss that moment when they say something that blows me away, which is almost everyday," she commented. About her colleagues she said, "I'm really lucky there's a great staff and administration in Scarsdale." She looks forward to playing tennis and paddle, going walking, seeing friends, traveling, reading and figuring out the next phase of her life.

Sue is a vital part in SHS who will surely be missed by students and faculty alike.
Votes for Crouch and Singer are Votes for Open Dialogue and Transparency on the School Board
Details

Written by

Joanne Wallenstein

Hits: 3249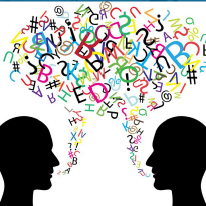 This letter was sent to Scarsdale10583 by Mitch Kahn of Brewster Road
Since joining the SNBC over a year ago, I have received lots of feedback from our neighbors about their experience with and image of the school board. While most people appreciate the hard work and dedication of the board members, I share the belief that the school board and the administration have areas where they can improve. This year, the SNBC has provided a slate of candidates that will work to address the most common concerns about the school board and the administration and ask that you vote for the SNBC Slate of Woodrow Crouch and Alison Singer.
I have identified four main areas that I believe the community would like to see improved:

1. People should be welcomed and encouraged to speak in from of the school board and the administration; and doing so should not be an unpleasant or unfriendly experience.

2. The school board and administration should more effectively and transparently communicate with the residents about the board's planning and decision-making.

3. Community members should be allowed and encouraged to ask board members their thoughts and positions on issues and express their concerns with individual board members.

4. Individual board members should explain their opinions on important issues.

Woodrow Crouch and Allison Singer represent what is best about Scarsdale and understand the importance of engagement and transparency.

Woody has spent over 40 years in Scarsdale raising his family here and remaining in town when his children returned with their families to be near his grandchildren. He has worked on numerous boards and is as approachable as anyone I have ever met. In his time at Con Edison, Woody was involved in community outreach to listen to and address community concerns about various Con Ed projects and worked to balance the logistical needs with emotional community members. Throughout it all, he was dedicated to solve complex problems with grace, compassion and a soft spoken nature that left those engaged in the process feeling heard. His time at Con Edison is the perfect experience for the board's responsibilities in the near future as it faces the negotiation of its contracts with the union and other critical district needs including continued capital improvements and efforts to increase our STEAM curriculum. Woody has negotiated with numerous unions and municipalities, assisted with the construction of several major capital projects involving the construction of power plants. Finally, not to be overlooked, I know he will provide an ear and a voice to the older, and often under represented, senior members of our community who I know still care a great deal about Scarsdale.

Alison is as accomplished a potential board member as we have seen. She sent her two children through the school system on very different paths. Having a child that has special needs and a super high achieving child that has gone on to attend Yale, Alison has a dual perspective of the education programs and opportunities that our schools provide. This is a person who understands, first hand, the responsibility that a superior public school system has to all of its students, regardless of their strengths and weaknesses. I also believe that Alison's professional background as an accomplished television producer will help to improve the board's messaging and communications efforts. Finally, I know Allison is a person who is unafraid to speak her mind and will work to challenge the status quo in areas where she sees need for improvement.
So I ask the readers of this paper, what do you want your school board to be? Do you want to help make it better, warmer and friendlier? Do you want your ELECTED officials to actually listen to their constituents and explain their opinions? Do you want the board to better communicate with the public? Do you want to feel that you are being heard and respected?

If that is the case, then I implore you to vote for the SBNC slate of Woodrow Crouch and Allison Singer. They are a big step in the right direction.

Mitch Kahn
198 Brewster Road