Trustee Jane Veron Encourages Volunteerism in Scarsdale
Details

Written by

Joanne Wallenstein

Hits: 1893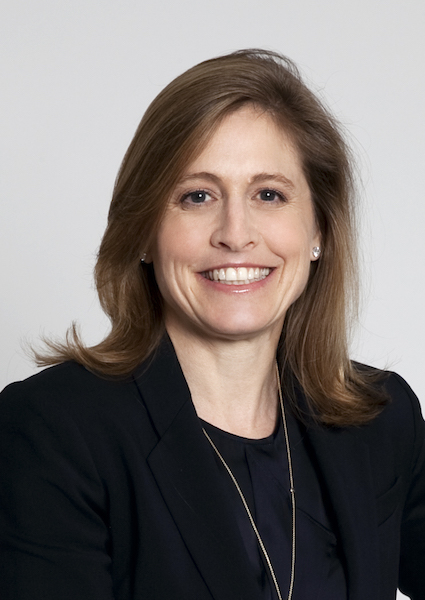 Village Trustee Jane Veron is currently running for a second two-year term. We asked her some questions about herself and her thoughts on Scarsdale and here is what she shared:

What have you most enjoyed about serving as Village Trustee?
It is a privilege to serve our community as Scarsdale Village Trustee, and I love the opportunity to make a positive impact for our residents. I am grateful to live here and want to do my part to make Scarsdale an even better place. I truly enjoy all aspects of my role, representing residents' interests, listening to diverse views, studying the data, collaborating with my colleagues and village staff. I like getting things done to advance the public's best interest, respect and enjoy the process, and feel gratified to contribute.
What do you feel have been your greatest contributions?
I am very proud of my role in advancing the library expansion and renovation project. After extensive study and visits to many libraries in the tristate area and beyond, I became convinced that Scarsdale needed to make this investment in our future. Moreover, given the generosity of the community, we had the chance to create a public private partnership that would deliver a municipal building far superior to what we could do solely with tax dollars. I knew we had to make this happen, and I worked tirelessly with my colleagues and community members to secure the bond and to guide the project.
I am also very proud of my efforts to improve Village communications. I have always believed that government works best with informed and engaged residents. As soon as I took office, I advocated for and subsequently led the Ad Hoc Committee on Communications. My goal was to make staying informed as user friendly as possible. Our Committee has made huge strides over the past year, with the introduction of the new Village website, the launch of an e-newsletter, and the creation of a long list of recommendations that we continue to pursue.
You've done a lot of work with retailers and landlords in Scarsdale Village. Are you hopeful about the revitalization of the downtown?
Yes, I am very optimistic about the revitalization of our Village Center. While e-commerce has been a big disruptor to local economies, I believe that our residents want to patronize local businesses and enjoy the community feel of shopping and dining locally. The Farmers Market is a perfect example. We worked hard to identify vendors that would resonate with consumers, and in turn, our residents have been great patrons. Foot traffic is up, vacancies are being filled, and we see an emergence of pop ups and public art. I've also worked hard to bring the community together through Village Center events such as Light the 'Dale. The key to success is working with all the stakeholders - merchants, property owners, village staff, residents, and consumers. I've regularly walked the Village with the Mayor and Village staff, speaking about parking, enforcement, and events, and we've made practical improvements in response. I'm also advocating for a comprehensive look at the Village Center in concert with the mixed-use transit oriented possibilities at Freightway so that efforts are mutually reinforcing and advancing the community's goals.
What is the status of the test that was run of various types of parking meters?
We are always looking to improve the parking experience in the Village Center as we know it is a stressor for many stakeholders. Consumers and merchants have been seeking greater functionality for added convenience and improved parking management. To address these needs, at the end of 2017 we conducted a three month pilot of new parking meter technologies in the Village Center. Currently, the outside vendor is compiling the feedback we received from over three hundred users and will be presenting a draft report to the Village Board this spring. The Village will assess on-street meter performance, ease of use, cost of installation and maintenance among other attributes in order to make a determination on how best to move forward.
What do you think are the biggest challenges now faced by the Village?
I see three challenges. The first is delivering the services residents expect in a fiscally prudent manner. From the beginning of my service as Village Trustee, well before the federal tax law changes, I've been hyper aware of the financial pressures our residents face and closely scrutinize the budget. As a member of the Board, I deliberate extensively, seeking more cost efficient ways to deliver what our community expects. The second big challenge is striking the right balance between preserving our heritage and evolving to meet the needs of future generations. This plays out most significantly in land use. As a member of the Land Use Committee, I advocated for meetings with our land use boards to hear directly from the front lines. With their help, we are compiling a list of priorities for the Village Board to address as we seek to preserve Village character. The issues are complex, and I am keenly sensitive to the tension between community needs and individual property rights. The third challenge relates to the ethos of our community. We are so much better when we come together to solve problems. No doubt, we have experienced our fair share of tension during the two recent revaluations. I have been working to carve a path forward with an improved process that garners the community's trust. I am committed to reinforcing a positive environment that encourages respectful discourse. We will not all agree all the time, but we should always welcome diverse viewpoints. Our best solutions come when everyone participates. After all, we live together as friends and neighbors.
In the aftermath of the resignation of the entire Committee for Historic Preservation, how do you think the Village should move forward with preservation of historic properties?
I understand the frustrations, and listened carefully to the input from the members of the Committee on Historic Preservation. I know that historic, architecturally significant homes make Scarsdale a desirable place to live for many. I am particularly troubled that these issues come to the fore at a time of crisis, when applicants seek demolition permits. These issues are nuanced with many competing interests, but we can do better. We have already begun to look at legislation from other municipalities as we seek to improve our laws.
Some say that residents are steering away from volunteering due to a decline in civil discourse. Do you think that's a valid point? And if so, what can be done?
For as long as I've lived in Scarsdale, I've heard our community leaders bemoan the difficulty of recruiting new volunteers. It is clear that there are macro changes that influence the way we live our lives - more dual career couples working full time, and parents juggling an ever increasing number of commitments. However, as Personnel Committee Chair, I was heartened by the positive response from newer and previously unengaged residents. In my recruitment conversations, applicants expressed the common theme of wanting to do their civic duty and to give back. Our town is filled with those willing to participate as long as their time is well spent, meaningful, productive and positive.
As Trustees, it is our responsibility to set the tone, to govern with civility and decorum. Understandably, many issues that arise are emotionally charged. We should encourage everyone to focus on the substance and the facts. One of my goals in the Communications effort is to offer to the public a shared fact base with a neutral point of view. Our system benefits from broad participation, and we all need to be cognizant that we harm the greater good by making it uncomfortable for people to speak up. Each of us has an obligation to help maintain civil discourse; we should model it and hold one another accountable.
What would you say to others who are considering serving on a Village Board or Council or volunteering in other ways?
I had the good fortune to Chair the Personnel Committee last year, and I loved recruiting volunteers for our Boards and Councils. I spoke personally with each candidate, seeking to find the right fit given their interests and capacity. There are an abundance of opportunities, and we are blessed to have a Village brimming with talented, dedicated residents. Participation on Boards and Councils enables members of the community to contribute, learn from one another, make new friends, bridge generations, and serve the public good. The work done by our Boards and Councils is essential to good government.

******
Meet and Greet:

The Scarsdale Citizens' Non-Partisan Party (SCNP) will host a "meet and greet" event with its slate of candidates – Justin Arest, Lena Crandall and Jane Veron -- on Sunday, March 18, 2018. The event will be held at the Scott Room, Scarsdale Public Library, 54 Olmsted Road from 2:00 pm to 5:00 pm. Residents will be able to meet and learn about the experience and qualifications of SCNP's candidates running for the office of Trustee. There is no charge for the event and refreshments will be available.
According to Campaign Committee Chair, Jon Mark, "With the election around the corner, we want to make sure the public has access to the candidates with the most significant and relevant experience for the challenging job of running Village government. The Citizens' Non-Partisan candidates, Justin Arest, Lena Crandall and Trustee Jane Veron have the qualifications and temperament to lead."
Mark noted that "SCNP candidates have been chosen by the Citizens Nominating Committee – a committee of thirty residents representing a cross section of the Village by geography, age and even their length of residence in the Village which ranged from two years to over 50 years. The committee members were elected by their neighbors to vet and select candidates for Village office. This non-partisan system has been in place for more than a century and remains as vibrant and relevant today as it was at its inception.
Over time, the track record speaks for itself. Our real estate is in exceptionally high demand for the schools, services and the way of life offered by our special community. Scarsdale has a AAA financial rating because of decades of competent non-partisan leadership of Trustees on our Village Board. The Scarsdale Citizens' Non-Partisan Party is proud to continue the 100-year tradition of CNC-researched candidate endorsement."
RSVP by emailing to: scarsdalenonpartisan@gmail.com.
Add a comment
Why I'm Running for Re-Election by Jane Veron
Details

Written by

Joanne Wallenstein

Hits: 2373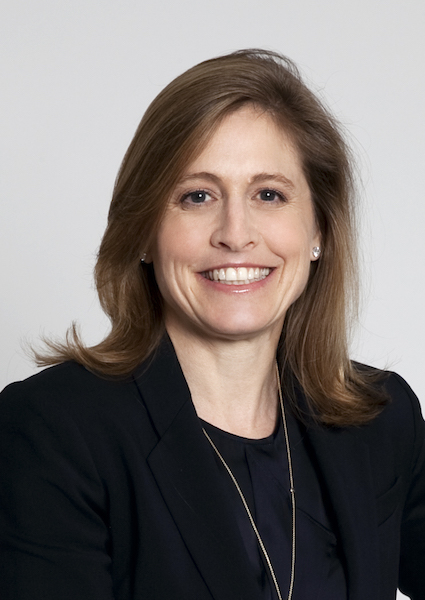 (The following was submitted by Jane Veron, Village Trustee)
I'm Jane Veron, and I've had the privilege of serving as Village Trustee for the past two years. I love what I do, and I'm proud of what we've achieved, but there's much more I want to accomplish.

I am committed to representing the diverse interests of all Scarsdale residents and to preserving our heritage while also helping our Village evolve as needs change. Serving as a Trustee is both a high honor and a great responsibility. I'm out nearly every night of every week on Village matters. I have done my best to make myself accessible in the town, on the playing fields, by phone, email, text, or in person. I listen carefully to the vocal dissenters, and I solicit input from the quiet majority. I keep an open mind and my views evolve as I receive new information. I seek compromise and strive to reconcile competing views. I make tough decisions in our collective best interest. I require data to support assertions; and I believe in good process, even if it takes a little extra time and effort. No matter the circumstances, I conduct myself with integrity, decorum, and respect.
I have lived in Scarsdale for 20 years with my husband Andrew and three daughters. My two older daughters have graduated; my youngest is at Scarsdale Middle School.

I am an MBA, and throughout my professional career I've worked in management consulting, marketing, and strategy. Currently, I run The Acceleration Project. I started with a vision to channel underutilized talent to fuel economic development. Over the past five years, I grew TAP into a thriving nonprofit. TAP consults to small businesses, entrepreneurs, and municipalities. We keep local communities vital and empower professionals to deploy their skills. The majority of our work supports women- and minority-owned businesses across Westchester and Rockland Counties. Through TAP, I've grappled with the challenges facing local economies and the importance of stakeholder engagement. As a Trustee, this expertise helps me lead revitalization efforts in our own Village Center.

My passion for economic development and gender equality extends beyond TAP. I serve on the board of the Regional Plan Association and on the Women and Public Policy Leadership Council. Separately, I'm involved in angel investing and private equity.

I have been very active in Village life even before I was elected to the Board of Trustees. I was Chair of the Scarsdale Planning Board, President of the League of Women Voters of Scarsdale, Chair of SNAP, President of the Fox Meadow Neighborhood Association, and serve on the Board of the Scarsdale Foundation.

I brought all of this experience to my role as Trustee. Even more importantly, I approach everything I do with energy, drive, and vision in order to achieve the best for our community.

As just one example of my approach, I have been proud to champion the Ad Hoc Committee on Communications. Based on two decades of experience as a Scarsdale volunteer, it was clear to me that we could govern better if we could bring more information and transparency to our residents. I realized that, despite the best of intentions, the Village was not meeting the evolving communication needs of our community. I recruited volunteers from a cross-section of backgrounds and perspectives, set clear goals, and worked with the committee to produce results. In partnership with Village staff, we've launched a more user-friendly Village website (with a video tutorial and an awareness campaign), implemented a bi-monthly e-blast with up-to-date government news, researched local government social media practices, and delivered a detailed list of recommendations for future work that we continue to review. I am proud to have been part of an initiative that will have lasting positive impact on Scarsdale for years to come.

Our focus on downtown revitalization is critical to Scarsdale's vitality, and my commitment has included walking the Village with the Mayor and staff and speaking individually with merchants. I offered creative parking solutions and solicited feedback on new meters. I helped to reintroduce the Farmers Market, bring public art to Chase Park, and restore community spirit to our holiday "Light the 'Dale" event. I am energized to continue that work.

Only a fraction of a Trustee's work happens at board meetings. I've served as Municipal Services Chair; Chamber liaison; Library liaison; Board liaison to the Youth Advisory Council and Advisory Council for Scarsdale Seniors; liaison to the Cable Commission and as Personnel Committee Chair. Also, I attend neighborhood association meetings, community plantings, government dinners, parades, and ceremonies. My enthusiasm never flags. And I plan to continue at this pace.

I feel lucky to live in and serve our community. Thank you for considering me for a second term so I can move forward our good works on your behalf. I ask you to vote for me on Tuesday, March 20th. The polls will be at the Scarsdale Public Library, open from 6:00 am to 9:00 am and then 12:00 noon to 9:00 pm.
Add a comment
Gun Violence: Local Advocates Say What We Can Do to Limit Access to Guns
Details

Written by

Joanne Wallenstein

Hits: 2258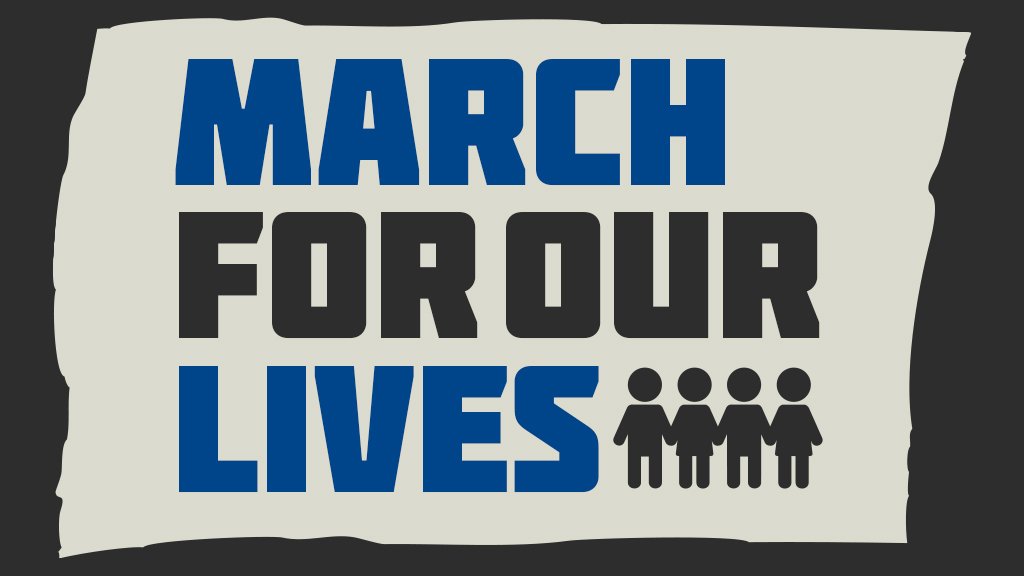 The heartbreaking mass shooting on Valentines Day at Marjory Stoneman Douglas High School in Parkland Florida has refocused the country on the need for stronger gun control laws. Though at time like this, we sometimes feel helpless, we can all be inspired to advocate by the students at the school who have become instant and effective activists for gun control.
Here in New York, we have strong gun control laws and politicians who stand up to the NRA, but advocates for gun control say that more work is needed.
Here are statements on the shootings from State Assemblywoman Amy Paulin, Governor Andrew Cuomo and advocacy group New Yorkers Against Gun Violence. If you have ideas on how to prevent further tragedies, share them in the comments section below (include your name) or send your letters for publication to scarsdalecomments@gmail.com.
State Assemblywoman Amy Paulin

Every time there is an unspeakable tragedy, like yesterday's shooting in Parkland, Florida, we hear too quickly, "But there's nothing we can do." Some people mean there's nothing we can do because common sense laws to curb gun violence won't work, and others mean the gun lobby is too strong to be overcome. I can say with confidence that both groups are wrong. I have made fighting to protect our children and our residents from gun violence a priority since I joined the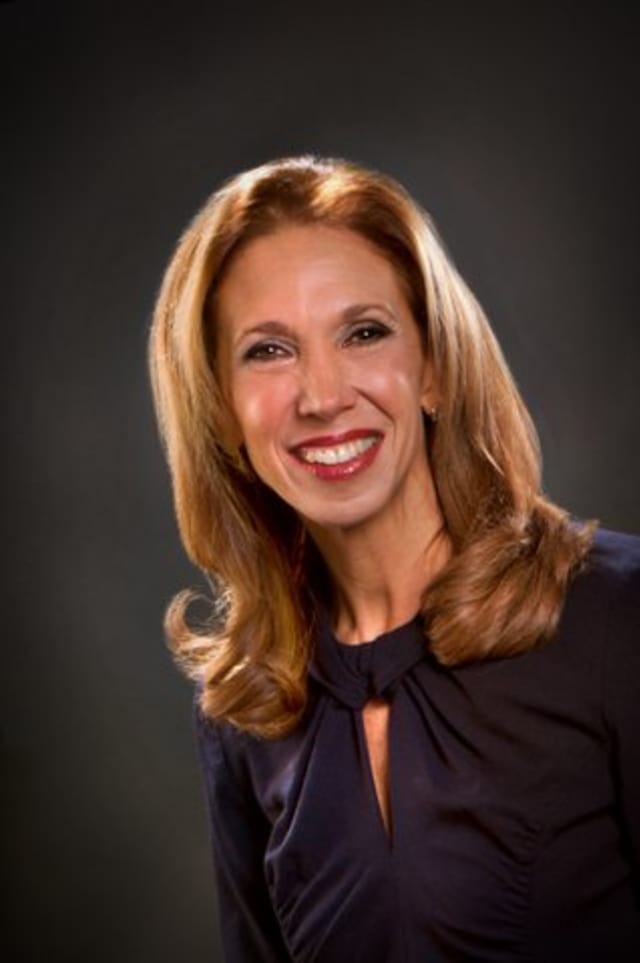 Assembly 17 years ago, and was an advocate myself on this issue long before then.
Today, New York has done more than nearly any other state to keep guns out of the wrong hands, and we did it over the fierce resistance of the gun lobby. You cannot legally buy an AR-15 or a high-capacity magazine in New York State because of the laws we passed. You must undergo a background check to buy guns, as well as to buy ammunition. These laws have not been universally popular. Sometimes, I've had to endure some rude shouting when I've talked about preventing gun violence. But there's not a doubt in my mind the fight has been worth it and that these steps have saved lives.
There is still so much more that we need to do. Senator Diane Savino and I have fought for a bill to take guns out of the hands of those convicted of domestic violence. I am also sponsoring Nicolas's law, which would require the safe storage of firearms to prevent more injuries and deaths, particularly of children. In New York, the fight continues.
But our state cannot do it alone. We need Congress to show some of the resolve that we showed here in New York. We need our federal lawmakers to reject the notion that commonsense gun laws won't work, to refuse to be cowed by the gun lobby, and to realize that thoughts and prayers needs to be followed by action. How many more of our children will be lost before Congress finally comes together to protect our communities?
Governor Andrew Cuomo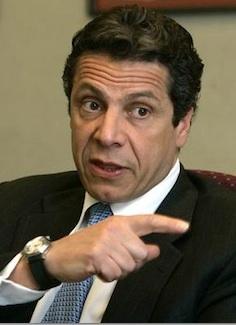 "In the wake of the tragedy in Parkland, Florida, Washington has responded with the same appalling complacency and inaction it provided to the hundreds of mass shootings that have devastated our country since Sandy Hook.
"Now, instead of taking action to keep our children safe, President Trump is trying to make it easier for individuals who commit serious crimes and those who are dangerously mentally ill to buy guns. It's as shocking as it is dangerous. The President's proposed budget slashes critical funding that states like New York use to strengthen background reporting on potential gun buyers. This reckless measure would undermine the very safeguards that protect us and put the American people in harm's way.
"In New York, we are doing the exact opposite. Following the Sandy Hook massacre, we actually did something and passed the strongest gun safety law in the nation. As of December 2017, 75,000 people deemed to be dangerously mentally ill by a licensed mental health professional have been added to a database to keep guns out of the wrong hands. This year, we are taking new steps to keep guns away from dangerous people by proposing to remove all firearms from those who commit domestic violence crimes.
"Instead of cutting funding for critical security measures, the President should follow our lead and advance common-sense gun safety legislation. The American people have waited far too long."
County Executive George Latimer
It should also be noted that one of George Latimer's first moves as Westchester County Executive was to sign a law banning gun shows on all county-owned properties, including the Westchester County Center, where gun shows had previously been held.
In January 2017, the Westchester County Board of Legislators passed a similar ban but it was vetoed by former County Executive Rob Astorino.
Commenting on the ban, Latimer said, ""We will lead, we will take action, we will be strong and (take) effective action, and we are not afraid to stand behind the things that we believe in."
New Yorkers Again Gun Violence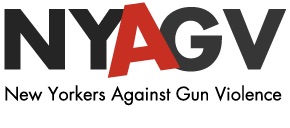 New Yorkers Against Gun Violence, a legislative advocacy group, had this to say about actions you can take to limit access to guns:
Yesterday in Parkland, Florida, at least 17 high school students were massacred by a gunman with an AR-15 assault weapon and multiple rounds of ammunition. Once again, easy access to guns caused senseless death, trauma, and grief. The "thoughts and prayers" of elected officials have done nothing to prevent mass shootings and they won't prevent the next massacre. Or the next. Or the next.
The truth is, much can be done to stop the carnage that Americans fear each day, whether they're in school, at church, at work, or on the street. We grieve for the victims and their families. And we must demand action from our lawmakers.
Please take action today on these measures:
1. Federal Assault Weapons Ban
While the purchase of military-style assault weapons is banned in New York State, we need a federal ban on these weapons to prevent mass shootings nationwide and to reduce the trafficking of these weapons into our communities. A federal assault weapons ban law would ban the sale, transfer, manufacture and importation of assault weapons and high-capacity ammunition magazines.
Call your U.S. Senators via the U.S. Capitol switchboard at (202) 224-3121 and call the President at (202) 456-1111 and demand that they support Senator Dianne Feinstein's bill to ban assault weapons and high-capacity ammunition magazines (S. 2095).
2. Extreme Risk Protection Orders
The New York Extreme Risk Protection Order (ERPO) bill would enable family, household members, and law enforcement to petition a court to suspend the access to guns for an individual in crisis. ERPO laws are an effective way to prevent mass shootings, domestic violence, suicide, and other gun deaths and injuries.
Sign the petition to tell state lawmakers to support the Extreme Risk Protection Order (ERPO) bill.
Do you have ideas about what we can do to end gun violence? Please share your ideas below and remember to include your name.
Add a comment
How the Scarsdale Police Department is Safeguarding District Schools
Details

Written by

Joanne Wallenstein

Hits: 1909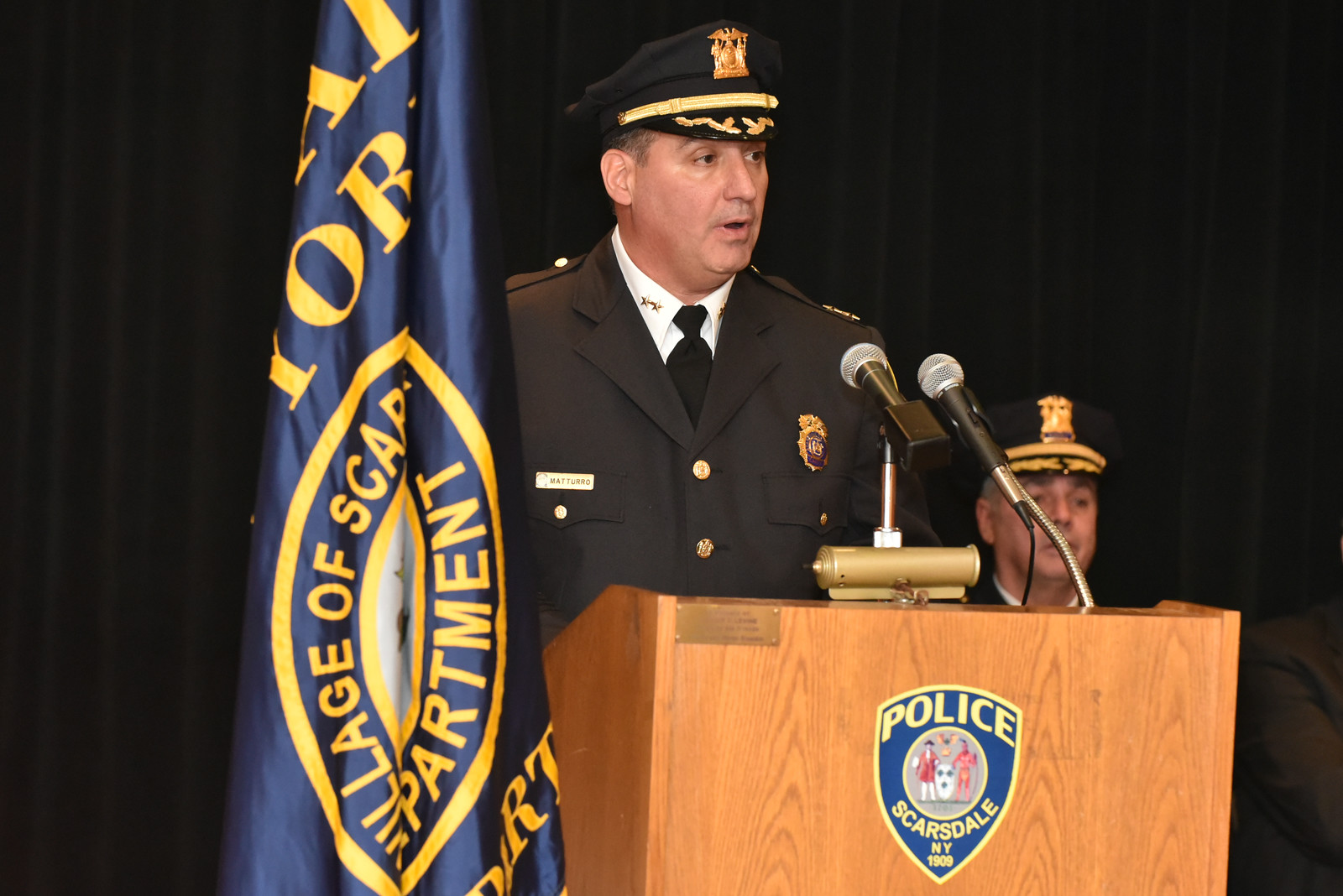 These remarks were delivered by Scarsdale Police Chief Andrew Matturro at the Village Board meeting on Tuesday, February 27, 2018.
Good Evening Mayor Hochvert and Board of Trustees: In discussions with Village Manager Steve Pappalardo, and in light of the recent tragic events effecting our nation's schools, I would like to take this opportunity to speak briefly about the ongoing efforts of the Scarsdale Police Department relative to this issue.
Our Department has been training our officers for years in the latest Rapid Response techniques and continues to equip our officers appropriately. Approximately 17 years ago we instituted the Rapid Deployment and Response Program, where every member of the department is trained in in the latest methods of a tactical response to a school emergency. This ongoing training is conducted at the various schools throughout the district. In addition to this hands-on practical training, we also participate in table top scenario based training.
To ensure that our training and tactics are up to date and relevant, members of the department serve on our School Safety Tactical Response Committee which convenes to discuss current trends, training and equipment needs. Each of our patrol vehicles is equipped with the tools necessary to respond immediately, to an incident at our schools.
Over five years ago, in cooperation with the district, our department instituted the Random School Visit Program where our officers are assigned, to randomly visit and conduct a walk-through of the Senior High School, Middle and Elementary schools. This continues on a regular basis.
Our department also serves as a member of the School's District-Wide Safety Team and regularly participates in the district's exercises and drills.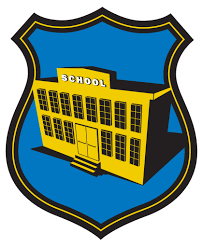 In regards to the investigation of complaints of suspicious behavior, persons or events, we investigate each complaint immediately and take every complaint seriously. Our patrol officers and investigation personnel use every law enforcement resource available in pursuing an investigation and although
we would like to provide information to the public immediately, we must thoroughly follow up every lead and do not want to risk presenting erroneous information that ultimately does more harm than good.
On that note, I would encourage members of the community to contact the police directly when they believe they have information that would be helpful to our investigations.
Be mindful that there is often quite a bit of misinformation shared on social media that does not serve to address these situations and does not give us the opportunity to conduct a proper follow up.
Lastly, I assure you that our department will continue to work closely with the school district to address school safety.
Add a comment
Robert Berg Announces Candidacy for Village Trustee
Details

Written by

Joanne Wallenstein

Hits: 3686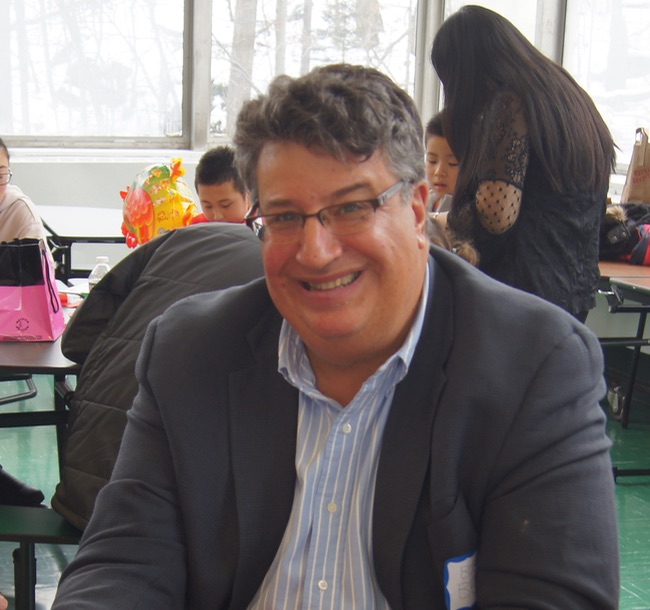 (This letter was sent to Scarsdale10583 by Robert Berg of Tisdale Road)
Thank you for giving me an opportunity to share my views about Scarsdale issues on Scarsdale10583. The resounding passage of the $65 million school facilities bond by a 2-1 margin on February 8 hopefully will be a new beginning for the entire Scarsdale community. There are many challenges ahead for our Village, and we must confront them with strength, smarts, and solidarity. Personal discord for discord's sake is unnecessary and counterproductive. Scarsdale10583 should and can be a trusted platform for news and exchange of diverse opinions.
I am honored to be running for Village Trustee in the Village election on March 20, 2018 as the candidate for the Voters Choice Party (VCP) to serve the residents of Scarsdale and to provide them with a fully independent and principled voice.
What do I stand for?
(1) Free speech for all Scarsdale residents irrespective of political views or party. Thanks to US District Judge Nelson Roman, as of early Wednesday morning, February 7, 2018, Scarsdale residents now can freely and without fear of criminal prosecution post political signs on their lawns within the 13 foot Village right of way without having opponents of their political views co-opt our wonderful, hard-working Scarsdale police officers, using our tax dollars, to violate our Constitutional rights to free speech protected by the First and Fourteenth Amendments.
I am very proud that as soon as I learned that certain residents were using our police officers to confiscate or remove "Vote Yes" pro-bond signs from residents' lawns under threat of criminal penalty, I jumped into action. I contacted the Village Attorney, and pleaded with him to have the police stop this illegal violation of residents' free speech rights. When the Village Attorney, Village Manager, Mayor, and Village Trustees refused to discontinue this unconstitutional conduct, acting as my own attorney, I filed a federal lawsuit against the Village and the Police Department. I sought and obtained emergency relief from the federal court, which found the Village's ordinance to be unconstitutional and enjoined the Village from interfering with residents' right to post political signs on their lawns within the Village right of way. I will stand up for what's right for our residents and I won't just talk about it. I will take appropriate action!
(2) Smart investment in our schools like the school bond that just passed. While the schools are governed and funded completely and independently from Village government, their health and value clearly affect our property values and community. All our residents, whether newcomers or empty nesters, have a great stake in ensuring that our public school system spends our tax dollars wisely and provides the finest education possible for our students in a rapidly evolving world.
(3) Fair property assessment to minimize property tax volatility and uncertainty for residents and to reduce the havoc that property tax case settlements and judgments wreak on our school and village budgets and planning.
(4) Respect for our residents' property rights and pocket books. The proposed Tree Ordinance will impose new fees and burdensome restrictions on our residents. The real and only problem with trees in our Village (if, indeed, you believe there is a problem) is with developers cutting down too many trees when replacing tear downs or creating subdivisions. With subdivisions, the Planning Board can require a tree plan that can adequately deal with the issue. With respect to tear downs, the tree problem can be easily remedied by fixing the long broken FAR (floor area ratio) law which allows developers to game the system through loopholes in the FAR and build 10,000 square foot mansions on ½ acre plots. That's why all the trees are being cut down on those properties. Rather than address this long-standing problem with developers – which is also largely responsible for the rapid demolition of scores of houses over the past decade -- the Village Board plans within the next few weeks to enact an even more restrictive Tree Ordinance which will forbid residents from cutting down more than 2 live trees with a diameter greater than 24 inches over a 2 year period unless they pay large fees to the Village or plant expensive new trees on their properties. Let's solve the real problems first the right way instead of burdening our residents, who already pay the highest property taxes in the country with more nuisance laws and fees and unneeded hurdles over how they use their private property.
(5) Fund badly-needed and long-overdue Village "catch up" road repair with a modest $4 million 10 year bond which would fund the paving of 11.5 miles of Village roads in one season in a fiscally responsible manner.
(6) Institute sensible and cost effective sanitation pick-ups that increase re-cycling while preserving backyard pickup of recyclables needed by physically challenged residents and our large population of older residents.
(7) Build a Village dog park, which will be a wonderful community spot for our furry friends and residents to meet and build relationships.
(8) Continue planning for an integrated downtown revitalization/Freightway development that will create a new mixed use parking/retail/residential complex at Freightway offering connectivity with Scarsdale Avenue and Downtown Scarsdale, provide a substantially enhanced commercial and residential tax base for the Village and Schools, and impact Scarsdale school enrollment only slightly.
Thank you, once again, for giving me the opportunity to address the Scarsdale10583 community, and I hope that the changes you have made to require personal identification of contributors and commentators will make your website a real and civil community forum to exchange views on important local issues.
Sincerely,
Robert J. Berg
32 Tisdale Road
Scarsdale, New York 10583
(914) 522-9455
robertbergesq@aol.com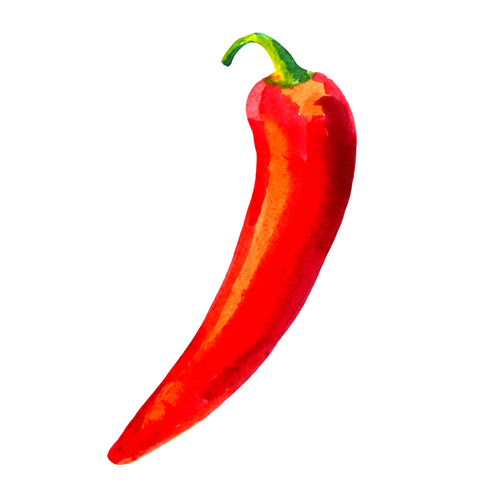 Want to post a comment? Please include your REAL name and street address.
Add a comment