Julius Reich Sentenced to 20 Years for Stabbing Death of Robin Goldman
Details

Written by

Joanne Wallenstein

Hits: 3293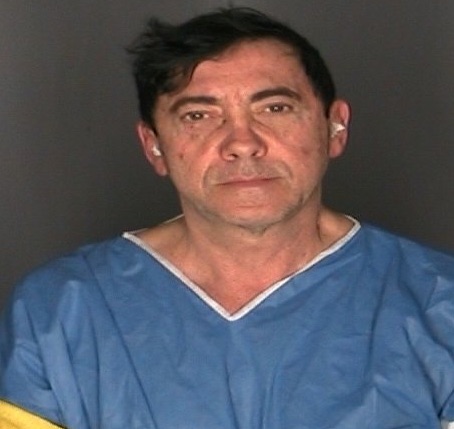 (From the Westchester County District Attorney's Office) Westchester County District Attorney Anthony A. Scarpino, Jr. announced on 8-15-18 that Westchester County Court Judge Barry Warhit sentenced Julius Reich of Scarsdale to 20 years in state prison for the death of his wife, Robin Goldman, M.D. in January 2016.

Reich, who is 64 years old, pleaded guilty in May 2018 on the eve of trial to Manslaughter in the First Degree, a class B violent felony.

The adult children of Dr. Goldman advised the District Attorney and the Court it was their strong desire to avoid the trauma of a trial. The children are in complete agreement with the plea of Manslaughter in the First Degree, as such a disposition would make their 64-year-old father accountable for his actions. They are relieved their father finally accepted responsibility for his actions and his plea will help them move forward and bring finality to a horrific situation. The family decided not to be present for the sentencing proceeding.
At his hearing, Reich said, "The damage that was caused was unfathomable... My only hope is that some day my children find it in their hearts to communicate with me."

Reich and his wife were in the process of divorcing. Reich split his home between an apartment in Manhattan and the marital home on Lincoln Road in Scarsdale. On the morning of Jan. 20, 2016, Reich entered the upstairs bathroom where he stabbed his wife multiple times resulting in wounds to the chest, abdomen and back. Dr. Goldman died at the scene. At the conclusion of the attack, Reich went downstairs. Sometime later, he called 911. Scarsdale Police officers responded and discovered her body in the bathroom. Reich was arrested at the scene.

Assistant District Attorneys Christine O'Connor and John O'Rourke of the Superior Court Trial Division prosecuted the case.
Planning Board Considers Three New Subdivisions: One to Cause the Removal of 247 Trees
Details

Written by

Derek Moritz

Hits: 4332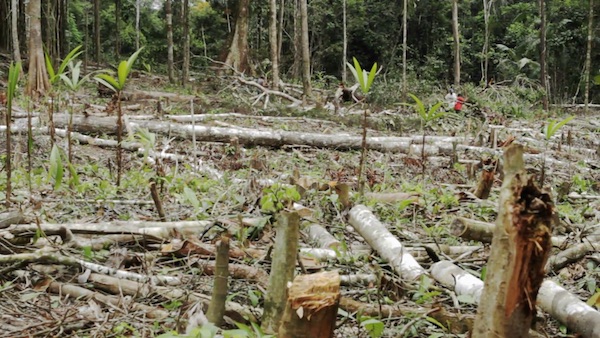 The Scarsdale Planning Board met Wednesday August 1 to discuss the applications of three different developers who are seeking to make new subdivisions on existing plots of land in Scarsdale. Before voting on any application, the board attempts to reach a consensus, and three out of five members must vote in favor of the applicant for the project to move forward.
The first application considered was from Carla Mathias, who is seeking to create a two lot subdivision at 5 Cornell Street. This property has land in both Scarsdale and Mamaroneck, so both the Town of Mamaroneck and the Village of Scarsdale must give approval for the project to move forward. The developers of the lot met with the Secretary of the Planning Board of Mamaroneck on Thursday to ensure a checklist of necessary items has been implemented since a previous meeting. If all previous items are met, the project will undergo a peer review in Mamaroneck.
Since this property is in both Mamaroneck and Scarsdale, the board will need to decide which municipalities' standards for zoning should apply. The Mamaroneck laws are more restrictive than those in Scarsdale. Mamaroneck has a 20 foot minimum setback requirement, while Scarsdale's setback minimum is only 15 feet. The developer will use whatever minimum standard is applied for the setback of the new house (whether it be 15 or 20 feet). The current plan also calls for the removal of three trees and a tennis court from the lot.
The next application came from Hickory Homes, to create two building lots at 1-3 Hickory Lane. Two of the current lots will be combined into one in order to conform to the village zoning standards.
The developers have proposed two different possible entrances into the home, but neither require the removal of any trees. A tree expert, however, did go into great detail on the condition of the trees in the lot. The lot contains many white pines, which he described as "very old and dangerous" and said they ought to be removed even thought the developers didn't initially express interest in doing so. Other species of trees present on this property include the Japanese Maple and Gingko trees which won't be disturbed, and some Norway Maples, which are classified as invasive species.
The board questioned the setback the developers intended for the new home. One board member wanted to ensure that there was a sufficiently long setback since the home would be near the high school. From the Olmsted approach, the "worst case scenario" setback under a conservative estimate would be 35 feet, but the developer urged that the setback may easily be 60 to 65 feet.
The last, and most controversial, application brought to the board came from developers who want to build a nine lot subdivision with eight new houses at 80, 88, and 90 Garden Road. These new houses would be accessed via a private loop road. This development came before the board a few months ago, and since then has given an updated storm water preclusion plan, a traffic analysis, and a school age children analysis.
A new sewer system will be built that will begin at the first lot and reach every home before connecting with the existing infrastructure, allowing the property to maintain the existing drainage patterns. Two fire hydrants will also be installed.
The traffic analysis found a net increase in four trips during peak hours, which baffled some board and community members. Since there will be a net increase of six houses, many members were uncertain of the methodology used to reach the conclusion that there would only be an aggregate increase of four cars during peak hours. The developers insisted the methodology used was a valid one, but noted that the numbers will be re-examined before a follow-up meeting and the methodology used will be discussed in more detail. Additionally, no significant impact was found on an increase in school age children.
According to the developers, it will be difficult to "keep the existing trees in the footprint of the development". The developers plan to remove 247 of the 369 trees on the development. They plan on keeping some existing trees in the outer boundaries of the lot but will replant trees along the roadways.
Many community members gave public comments on the Garden Road development. By far and large, most comments surrounded the issue of the water table, or the area of land below the surface saturated with water. Many neighbors who have lived in the community for over twenty years have noticed a correlation between the creation of new housing developments and a rising water table, leading to an increase in floods. One woman stated that her tennis court is always flooded, and her basement has already flooded four times this year. She also noted that three more homes are currently being built nearby, and said the board ought to wait to see if these homes cause the water table to rise even more. All of the community members present urged to board to take extreme caution when considering this proposal.
The applicant responded to the concerns of the citizens by noting that ground water does not usually overflow onto the land, and the water-related problems the residents are experiencing are likely surface level issues. While ground water depth can change seasonally, it would be unusual for the ground water to rise over time. The developer also noted that there could be many environmental issues that lead to an increase in flooding over time. As a result, the applicant believes this project would not effect the neighbor's flooding issues in any way. A Cultec System will be installed below the surface of the houses, which will hold onto water and release it slowly over time. This water will eventually be brought to a detention basin with a concrete box, where the water will be brought out through a pipe into the nearby wetlands.
No decisions were made on Wednesday regarding the fate of the three applications put forward. The board did decide, however, to bring in an outside consultant on the Garden Road development due to the significant concern expressed by neighbors over the water table.
SCC Senior Minister Kelly Hough Rogers to Preach on 'Day 1'
Details

Written by

Joanne Wallenstein

Hits: 1882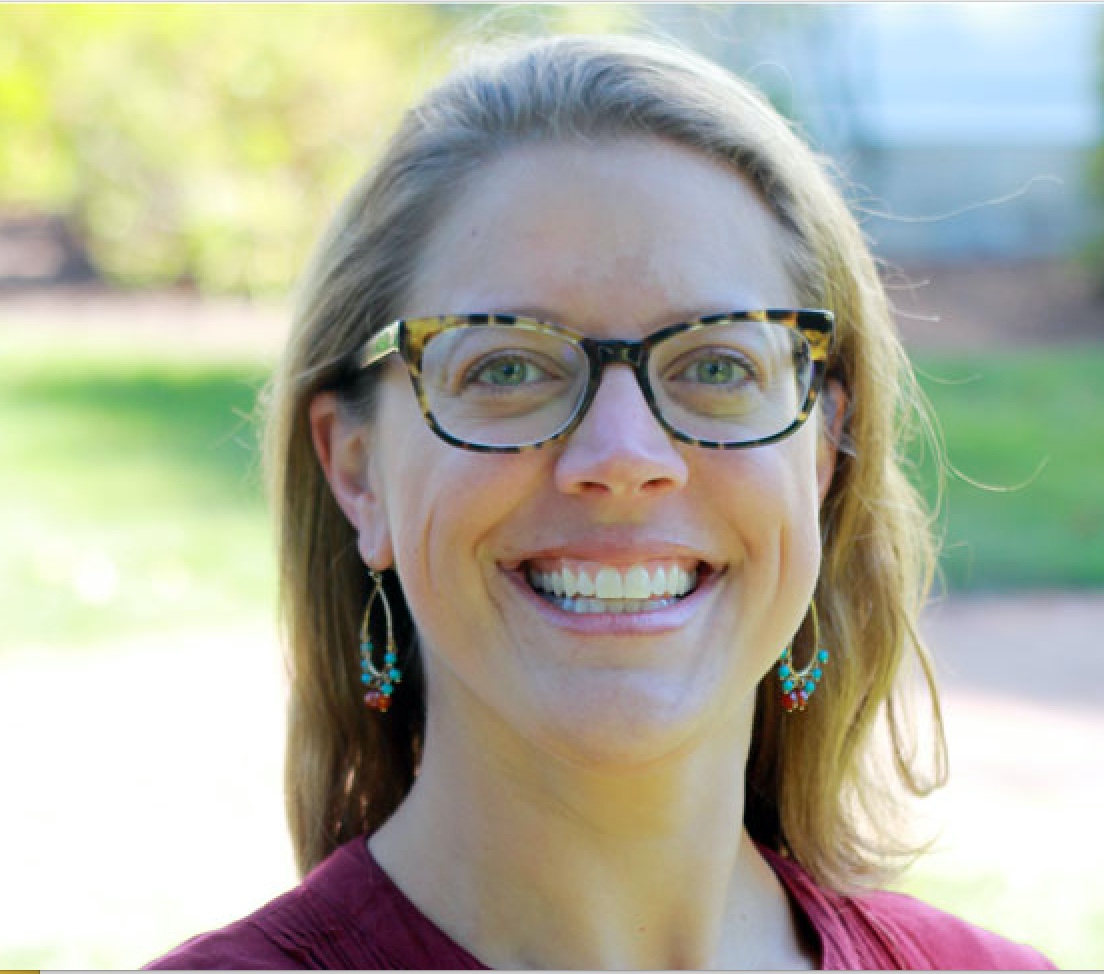 The Rev. Dr. Kelly Hough Rogers, senior minister of Scarsdale Congregational Church, United Church of Christ, in Scarsdale, N.Y., is the featured preacher July 29 on "Day 1" with host Peter Wallace, the nationally broadcast ecumenical radio program also accessible online at Day1.org.

Rogers came to Scarsdale Congregational Church in January of this year. Earlier she served as the minister of youth at the Congregational Church of New Canaan, Conn., and as associate for children, family, and youth at Norfield Congregational Church in Weston, Conn.

A graduate of Penn State University, Rogers earned her M.Div. from Princeton Theological Seminary and her D.Min. from Andover Newton Theological School after studying for a time at King's College, London. She is a member of the Next Generation Leadership Initiative of the United Church of Christ.

Her sermon "Abundance Born Out of Scarcity" is drawn from John 6:1-21 which contains both the story of the feeding of the 5,000 and that of Jesus' walking on the water. She says, "Jesus drew attention to his divine acts on earth to remind us that there are miracles all around us in our daily lives."

The program includes interviews with Rogers conducted by Wallace, who is also executive producer.

"Day 1" has been broadcast every week for 73 years, formerly as "The Protestant Hour." Featuring outstanding preachers from the mainline denominations, "Day 1" is currently distributed to more than 200 radio stations across America and overseas. The program is produced by the Alliance for Christian Media, based in Atlanta, Ga. For more information, call toll free 888-411-Day-1 or check the program's website, http://day1.org.
Changing of the Guard at Fox Meadow School
Details

Written by

Joanne Wallenstein

Hits: 2987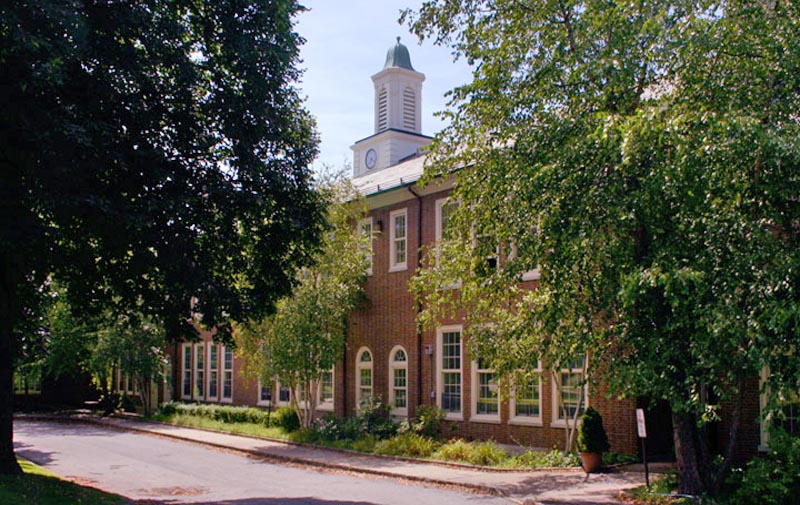 The Scarsdale School District is wasting no time filling two unexpected vacancies at Fox Meadow Elementary School.
In June, both Principal Duncan Wilson and Assistant Principal Colleen Mangan announced that they would leave the district to take positions in Briarcliff; Wilson to become Director of Curriculum and Human Resources for the district and Mangan to become Principal at Todd Elementary School in Briarcliff.
Their sudden departures left Scarsdale with very little time to fill the two key leadership roles at Fox Meadow. On July 6, Drew Patrick, the Assistant Superintendent for Human Resources and Leadership Development announced that the district would recommend the one year appointment of an interim principal for the school. They have selected Karen Eldon who retired in June 2017 after 11 years as Principal of Bedford Elementary School. In addition to meeting the needs of students, faculty and parents, Patrick says that Eldon will provide "provide on-the-job support and mentoring for a new Assistant Principal, and to set the stage for a newly selected Principal to transition in the spring/summer of 2019."
As for the assistant principal position, Patrick said they have interviewed 16 external and internal candidates out of a field of 80 applicants. They invited five to come back and will recommend two to be interviewed by the Superintendent and the Cabinet for a final selection.
Meanwhile, the Briarcliff Schools sent out the following press release about Duncan Wilson's appointment as Director of Instruction and Human Resources of Briarcliff Schools. Wilson will replace Edgar McIntosh who is coming to Scarsdale as Assistant Superintendent for Curriculum, Instruction and Assessment, replacing Lynne Shain who retired in June.
Here is the press release: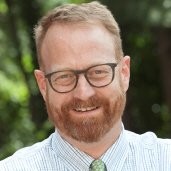 Duncan WilsonThe Briarcliff Board of Education has appointed Duncan Wilson, an educator with over 25 years of experience, to the position of Director of Instruction and Human Resources, effective July 1st.
"We are excited that Mr. Wilson will be joining the Briarcliff administrative team," said Superintendent Dr. James Kaishian. "His experience, his approach to education, and his demonstrated ability to balance academic and intellectual growth with the social-emotional development of students is a great fit with the philosophy of our District. He brings hands-on experience across disciplines and at all three levels of the K-12 continuum. I know he will be a perfect fit in Briarcliff."
Mr. Wilson has spent his career in various roles in high-performing New York schools including Horace Mann, Byram Hills, and the Scarsdale School District. Most recently he served as Principal of Fox Meadow Elementary School in Scarsdale for the past nine years. In Scarsdale, he played a leading role in bringing STEAM – the educational approach to learning that uses Science, Technology, Engineering, the Arts and Mathematics as access points for guiding student inquiry, dialogue, and critical thinking - to the district and was instrumental in Fox Meadow being the first school in the region to have a Maker Space. He also served as Assistant Principal of Scarsdale Middle School for six years, where assisted in hiring, training, evaluating, and supervising the school's professional staff as well as the design and implementation of the schools' master schedule and all related logistics.
Additionally, Mr. Wilson was part of a team of three educators invited to work with the Project Zero at Harvard exploring the power of "Thinking Routines" around teaching and assessing as it related to four dispositions: Risk Taking and Resilience, Problem Visualization, Applying Knowledge to New Situations, and Collaboration. His study in the area was translated into his work in Scarsdale in the areas of: promoting wellness in students, transforming traditional classrooms into more flexible learning environments, addressing sustainability throughout the District, and creating of a collaborative District-wide initiative among administrators to mentor and coach teachers through redesigned observation and feedback practices.
The appointment follows a rigorous District search that included initial interviews, advisory committee interviews, and Board of Education interviews. The search advisory committee was made up of representatives including teachers, administrators, parents, and staff.
"I am honored to be appointed as Briarcliff's next Director of Instruction and Human Resources," said Mr. Wilson. "I uniquely understand the role teamwork plays in our students' success. I am committed to a collaborative approach to leadership which combines engaging talented teachers, facilitating great teaching practices, and producing meaningful learning experiences. I am excited to be a part of an educational community well-known for being both progressive and reflective in regard to the role education plays in preparing our students for their futures."
Mr. Wilson, who will replace Edgar McIntosh, earned a bachelor's degree in history and literature from Harvard University, a master's degree in arts from New York University, and a master's degree in education from the Teachers College, Columbia University, and is a doctoral candidate at Teachers College, Columbia University. He is certified by New York State as school administrator/supervisor, school district administrator, and in 7-12 social studies and English/Language Arts.
Congressional Candidates Spar Before Tuesday Primary
Details

Written by

Derek Moritz

Hits: 2303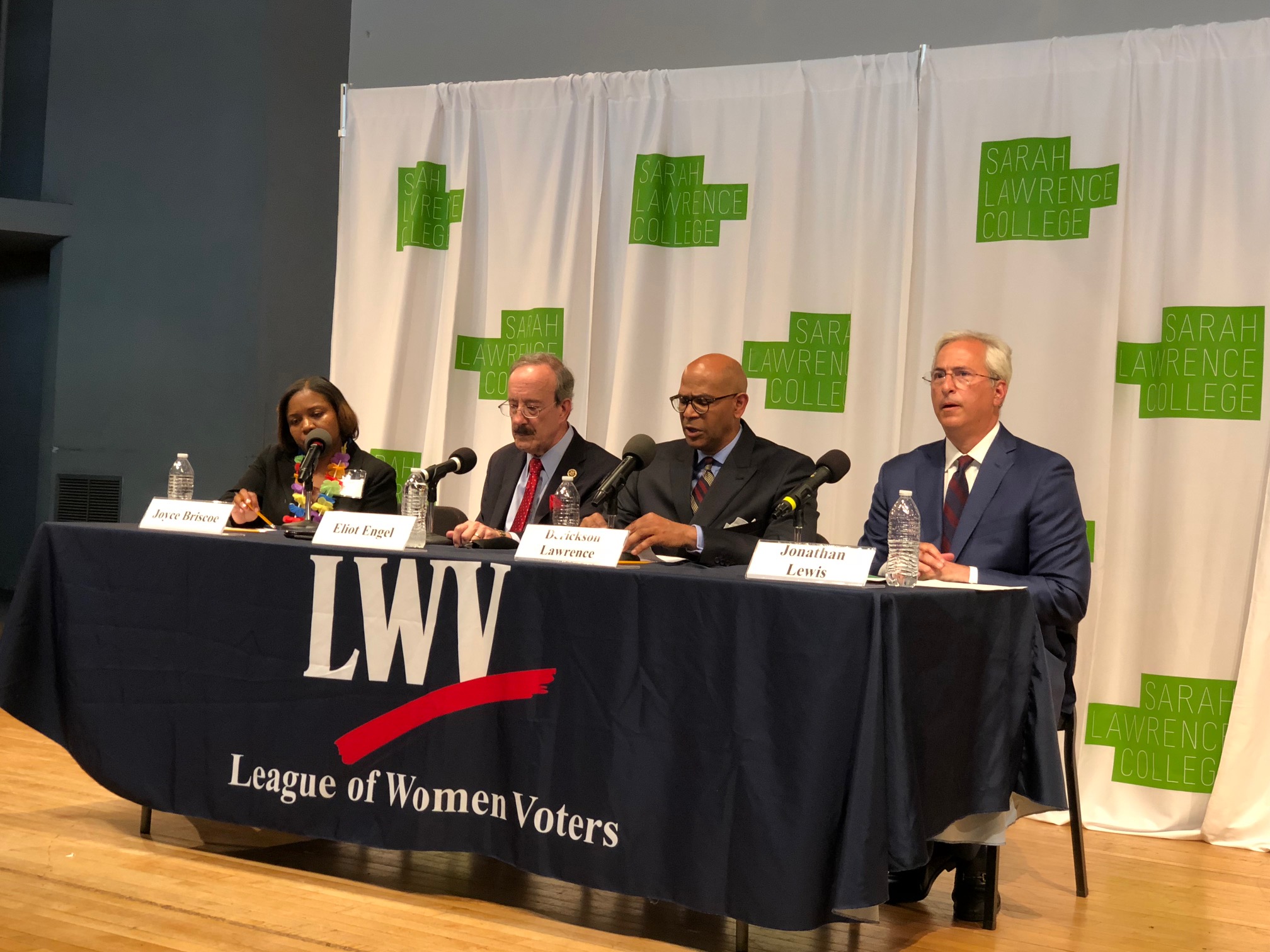 Just two days before the Tuesday primary vote, the League of Women Voters of Larchmont/Mamaroneck, Scarsdale, New Rochelle, and the Rivertowns hosted a candidates' forum for the four congressional candidates running for the Democratic seat on June 24. The candidates were the incumbent Eliot Engel, Jonathan Lewis of Scarsdale, (the former Chief Investment Officer of a Fiera Capital, who left just prior to running for congress), Joyce Briscoe, a paralegal from the Bronx, and Derickson K. Lawrence, the CEO of MarketView, The forum was moderated by Paul Schwartz of the White Plains LWV.

Each candidate was given the opportunity to present an opening statement before responding to a series of questions from the LWV and audience members. In her statement, Joyce Briscoe stated that she hopes to get others to join her in enacting change if she wins the seat. She vowed to open her door for others so they can stand up and voice their opinions. Eliot Engel began by noting that he was named the most effective Democratic congressman by the Center for Effective Lawmaking, and furthered that he is the Chair of the Democratic Caucus on Foreign Affairs. If the Democrats take the house, he would be the Chairman of the entire committee. In his opening, Derickson K. Lawrence attacked Engel, claiming he "Isn't getting anything done" and is "not voting in our interests". He also attacked the Democratic Party platform, saying it needs to be developed beyond a solely anti-Trump sentiment. Jonathon Lewis believes that typical Democrats made Trump possible and that the times are too dangerous for "business as usual." His platform is for equal healthcare access and an economy for all among other issues, and he said that he has spent many hours volunteering within the community to help many people.

The first question regarded the recent state and local tax (SALT) deduction limits, and how each candidate as a congressperson would work to alleviate the burden. Engel said we need to "get rid of Trump", as he passed these punitive tax measures as a means of hurting the states that did not support him in the 2016 election. If the Democrats can take the house in the upcoming midterm elections, he will work with them to pass policies that help everyday Americans, as Democrats are the party of the working people. Lawrence believes people and institutions need to be brought together to build consensus to find a wide range of alternatives to the current limits. Lewis agreed with Engel that the solution begins with getting rid of Trump, but also added that as a Congressman he could promote greater regionalization, eliminate redundant services and manage cost structures to alleviate the burden. Briscoe noted that the budget comes from the census, and the current census system needs to be changed (possibly through electronic means) to better account for the actual population

The candidates were then asked to present their environmental priorities, to which Lawrence expressed frustration over President Trump's withdrawal from the Paris Climate Accords. He also highlighted the importance of addressing local environmental issues and to promote low cost solutions. Lewis believes that Indian Point is the single greatest environmental danger to our area, and is glad its being closed down. He did note, however, that there will still be nuclear waste stored there indefinitely, and said he would help to find a solution to clean it up. Briscoe believes in power in numbers on environmental issues, and said that the roll back of environmental regulations on large corporations was a big mistake. Engel noted that he was endorsed by multiple environmental organizations, and attacked the president on his promotion of big polluters. He believes qualified leadership is necessary to take on the President and he's ready to do it.
On the issue of including a citizenship question in the 2020 US Census, Lewis believes there should be no such question, everyone should be counted and immigrants should be granted a pathway to citizenship. He added that the children in the detention centers need to be reunited with their parents and offered citizenship as an apology. Briscoe elaborated on her previous statement regarding the census and noted that adding a citizenship question will dissuade participation. Engel believes that question is just another obstacle Republicans want to use to dissuade participation, which could lead to gerrymandering. Lawrence, who had to wait fifteen years to become a citizen, vowed to fight to ensure that question is off the ballot.

Briscoe believes the most pressing foreign policy issue facing the US today is the war in Afghanistan and promised to side with her constituents on any stance she takes. Engel reminded the voters of his seniority on the Committee for Foreign Affairs, and believes Donald Trump's inconsistent foreign policy is extremely dangerous. He also reinforced the US relationship with NATO, and stated that as chairman, he would hold hearings to ensure the Trump administration won't step out of line. Lawrence attacked Engel for voting against the Iran deal. Lewis noted that great societies collapse when they overdevelop their military and underdevelop their economy. Lewis believes the US ought to prioritize economic development.

All four candidates voiced support for a single payer healthcare system. Lawrence believes a plan needs to be implemented to reintroduce provisions that were rolled back on the Affordable Care Act (ACA) under Trump, and specifically highlighted his experience working to lower prescription drug prices in New York State. Lewis pointed to the fact that countries with a single payer system have higher life expectancies, and used rising insulin prices as an example of the broken system. Briscoe believes the ACA would have worked but the Republican agenda weakened it. Engel noted that he cosponsored the Medicare for All bill, which was more encompassing than Obamacare, but wasn't able to get enough votes to pass it.

On womens' rights, Briscoe believes women need to be treated equally to men on all fronts, and the government ought to support that initiative. Engel touted his 100% Pro Choice rating and Planned Parenthood endorsement, demonstrating his consistency on the issue. Lawrence referenced the #MeToo movement and his support for women to come forward with their stories. Lewis touted his experience fighting for women on all fronts, including escorting them across abortion lines in front of Planned Parenthood Clinics in the 1980's with his wife.

The candidates were then asked about recommendations for immigration legislation, specifically regarding the current detention centers. Engel introduced legislation to require embassies to work to ensure children are reunited with their parents and wants to abolish the current policy. Lawrence believed the US needs to look for the reasons why people are crossing the border and should create a policy that effectively targets these reasons. Lewis noted that ICE is the creation of Congress,= and Congress should actively defund ICE while creating a faster track for immigrants to receive US citizenship as US policy has played a role in why people are coming to the borders. Briscoe believes the US should put money into implementing foreign policy that would help prevent the need for people to immigrate here.

The final and most contentious question of the night regarded the enforcement of ethics standards in Congress. Briscoe believes swift justice is necessary for those who commit crimes, and Lawrence believes those who develop the standards should not be the same people who enforce them. Lewis used this question to attack Engel, stating that Engel was investigated by the ethics committee and then voted to defund it. Engel responded to Lewis by stating he was found not guilty, and called it a "low blow." Engel then proceeded to attack Lewis, and saying, "the last time a one percenter from New York with no political experience was voted into office, his name was Donald Trump".

With tensions at an all time high, the candidates gave their closing remarks. Lewis said that business as usual is no longer a viable option, that congressman should no longer accept PAC money and expressed the importance of eliminating career politics. Lawrence touted "staying above the fray" during the forum (despite making multiple jabs at Engel) and also mentioned his work in taking guns off the streets in Mount Vernon. Engel reinforced his endorsements and said he is proud of what he's done to help thousands of people across the district. Briscoe described herself as "bold, present, and courageous" and restated that if elected, she will do everything in her power to help the people of the 16th district.

The forum proved itself to be a great platform for voters to connect with the candidates, despite a few flaws. For starters, some candidates did not answer the questions presented to them by the moderator, and instead generally addressed the topic at hand and/or took jabs at a different candidate. Furthermore, the format of the forum made it difficult for the candidates to respond to any attacks to their beliefs or policy. Considering the competitive nature of this election, perhaps a traditional debate would have been a bit more effective in gauging the candidates' viewpoints.

Polls will be open on Tuesday from 6 AM to 9 PM and voting will take place at the five elementary schools. In order the vote in this primary election, you must be a registered Democrat. Note: due to the renovation of the Scarsdale Library, voters in Election Districts 5, 11 and 12 will vote at Fox Meadow School.