Scarsdale Voters are Invited to Join the Nonpartisan Citizens Nominating Committee to help Choose the next Mayor, Village Trustees and Village Justice
Details

Written by

Joanne Wallenstein

Hits: 2415

The Procedure Committee invites eligible residents to run for a seat on the non-partisan Citizens Nominating Committee, the group of Scarsdale residents who will soon meet on these weekday evenings to select candidates for the offices of the next mayor, three trustees and village justice: Nov. 26, Dec. 12, Dec.19, Jan. 7, Jan. 14 (and Jan. 23 only if necessary). The 3-year CNC term ensures that members who gain a seat this year and next will have another opportunity to select a mayor in 2021.

Running for the CNC simply requires applicants to file a brief bio and a nominating petition with the signatures of 10 voters from their elementary school district – a way for your friends and neighbors to participate. The deadline for filing both is Sept. 30, by mail to Scarsdale P.O. Box 284 or by email to the PC at meppenstein@eppenstein.com or chengchoi@optonline.net. The forms are on the forms/2018 PC website page at www.scarsdaleprocedurecommittee.org, together with a FAQ sheet that explains how the village non-partisan system works. Have any questions? Call PC Chair Madelaine Eppenstein at 914-262-6656.

The CNC election will be held at Village Hall on Tues. Nov. 13. The following members of the PC, many of whom have served with distinction on the CNC, thank the Scarsdale community for participating in the civic life of Scarsdale through membership on the CNC: Charles Baltman; Sarah Bell; David Dembitzer; Eric Cheng; Madelaine Eppenstein; Timothy Foley; Jeff Goodwin; Mayra Kirkendall-Rodríguez; Eli Mattioli; David Peck; Pam Rubin; Gregory Soldatenko; Nancy Steinberg; Michelle Sterling; and Bruce Wells.
Memorial Service for Poet and Mental Health Client Advocate John Stanley Bajak on September 9 at SCC
Details

Written by

Joanne Wallenstein

Hits: 2620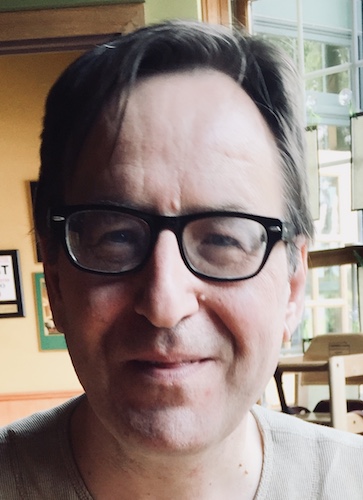 A memorial service for poet and mental health client advocate John Stanley Bajak is planned at 2 p.m. on Sunday, September 9 at the Scarsdale Congregational Church. John was raised in Scarsdale and lived most of his adult life in White Plains. He died May 5 in Pittsburgh at age 55 of complications from melanoma.
Here is his life story, written by his brother Frank Bajak of Medford, Mass.
John Stanley Bajak, a quirky, engaging poet and self-styled philosopher of computing who struggled with schizophrenia his entire adult life, died of cancer at age 55.

The youngest of four children born to the late Sigmund F. Bajak and Dorothy Mershon Bajak Armistead, John was raised in Scarsdale, N.Y. and lived most of his adult life in White Plains, N.Y. He died May 5, 2018 in Pittsburgh of complications from melanoma, which he battled for more than a year.

John was in many ways a psychiatric success story. He lived independently in his own apartment for 27 years, worked on behalf of the mental health community, never married and was inveterately creative when he wasn't perplexing family members with his theories of computing and time machines.
When he wasn't perplexing family members with his theories of computing and time machines he was entertaining them with humorous ditties he wrote and sang. His theoretical time-travel invention, the ³Flux Capacitator, drew unwanted online attention that prompted him to quit the Internet for a time.
John was also a ham radio enthusiast and electronics expert - though he didn't get his first smartphone until 2017. His fears of malicious Internet actors were precocious indeed.

John would tinker for hours on circuits, LEDs, vacuum tubes and transistors, and patiently taught his nieces and nephews the ins-and-outs of amps and volts. One of his great joys was scouring garage sales for the components of his whimsical inventions.

A wearer of thick horn-rimmed glasses and partial to forward-facing fanny packs, he was affectionately known in the neighborhood as "Big Bad John."

John worked from 2000-2012 at the Empowerment Center in New Rochelle, N.Y., as an administrative assistant, serving as receptionist, newsletter editor and computer support specialist. The peer-run mental health recovery storefront center is now defunct.

"He was a major presence in our administrative office. He was our friendly voice to the outside world," said Jim Rye, the center's former director.
John's poems were mostly self-published, as was his 2011 book "CyberWisdom." While as disorganized as John's mind, the book includes poignant autobiographical passages. It also evinces the author's familiarity with the history of computing and the development of artificial intelligence research including the pioneering work of Massachusetts Institute of Technology professor Joseph Weizenbaum. The computer scientist's natural language-processing program ELIZA, which engaged people in conversation, was a crude precursor of today's Siri iPhone app and Amazon's Alexa.
John's writings explored the similarities and differences between human beings and computers, attempting to grasp the emotional quotient. By his account, he wrote more than 3,000 poems.

He caught the computing bug at Scarsdale High School in the late 1970s, where he participated in the math, computer and audio-visual clubs. He also interned with IBM in White Plains, and it was about then that illness struck.

"While known to the rest of the school I was still all alone without friends at the end of high school and in pain for why my future was. Slowly, over two or three of those years, I became mentally ill, with the obsession I was the "antichrist" or "false prophet," he wrote in the first chapter of "CyberWisdom." "I felt computers were a form of God."

John's parents, at a loss for how to deal with him, entrusted him to schools for at risk teens run by the late Michael DeSisto in Stockbridge, Mass., and later Howey-in-the Hills, Fla. DeSisto was a charismatic therapist who John considered a genius and who was exposed for falsifying his educational credentials. Whether John's experience at the schools benefited him psychologically is unclear but it did affect him profoundly.
After graduation and while working in low-paying service jobs in Winter Park, Fla., John was admitted several times to psychiatric hospitals. But all was not grim. From 1988-90, John performed a 15-minute stand-up poetry routine at East India Coffee House every Monday night.

In 1990, he moved into an apartment in White Plains purchased for him by his parents and, with the help of anti-psychotic drugs and talk therapy, settled into a more stable life. No longer would John require hospitalization for mental health issues. He would be a regular visitor to his parents' home and frequently drop in on friends from childhood and attend services at the Scarsdale Congregational Church.

"A lot of people with serious mental illness are estranged from their families," said Jim McKenna, a Pittsburgh man who befriended John in his last months. "Not John." McKenna was among friends John made during the last five months of his life while a resident at the Schenley Gardens assisted-living home in Pittsburgh's Oakland section.

John is survived by his sister, Jennifer Halperin, of Murrysville, Pa., and his brothers Frank Bajak, of Medford, Mass. Lima, Peru, and Ben Bajak of Corona, Calif. He is alsosurvived by seven nieces and nephews and a grandnephew.

John's former supervisor at the Empowerment Center, Jim Rye of Monroe, Mich., considered John brilliant. He said John was also so gentle and innocent that he was easily deceived. He said he is reminded of John every time he hears the song "Vincent" by Don McLean, which is also known by it's opening line "Starry, Starry Night." It's about Vincent van Gogh, the tortured post-Impressionist
painter who took his own life at age 36.

And now I think I know what you tried to say to me
How you suffered for your sanity
How you tried to set them free.
They would not listen
They're not
List'ning still
Perhaps they never will."
By Frank Bajak. May 7, 2018
Planning Board Considers Three New Subdivisions: One to Cause the Removal of 247 Trees
Details

Written by

Derek Moritz

Hits: 4797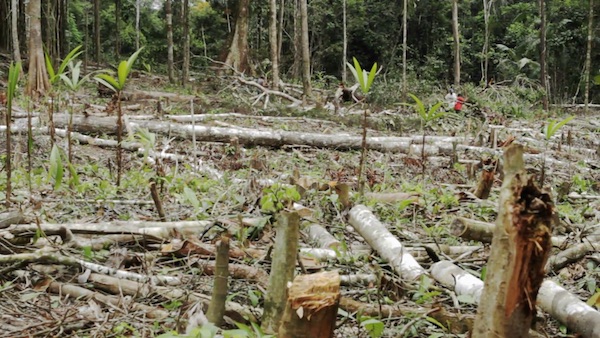 The Scarsdale Planning Board met Wednesday August 1 to discuss the applications of three different developers who are seeking to make new subdivisions on existing plots of land in Scarsdale. Before voting on any application, the board attempts to reach a consensus, and three out of five members must vote in favor of the applicant for the project to move forward.
The first application considered was from Carla Mathias, who is seeking to create a two lot subdivision at 5 Cornell Street. This property has land in both Scarsdale and Mamaroneck, so both the Town of Mamaroneck and the Village of Scarsdale must give approval for the project to move forward. The developers of the lot met with the Secretary of the Planning Board of Mamaroneck on Thursday to ensure a checklist of necessary items has been implemented since a previous meeting. If all previous items are met, the project will undergo a peer review in Mamaroneck.
Since this property is in both Mamaroneck and Scarsdale, the board will need to decide which municipalities' standards for zoning should apply. The Mamaroneck laws are more restrictive than those in Scarsdale. Mamaroneck has a 20 foot minimum setback requirement, while Scarsdale's setback minimum is only 15 feet. The developer will use whatever minimum standard is applied for the setback of the new house (whether it be 15 or 20 feet). The current plan also calls for the removal of three trees and a tennis court from the lot.
The next application came from Hickory Homes, to create two building lots at 1-3 Hickory Lane. Two of the current lots will be combined into one in order to conform to the village zoning standards.
The developers have proposed two different possible entrances into the home, but neither require the removal of any trees. A tree expert, however, did go into great detail on the condition of the trees in the lot. The lot contains many white pines, which he described as "very old and dangerous" and said they ought to be removed even thought the developers didn't initially express interest in doing so. Other species of trees present on this property include the Japanese Maple and Gingko trees which won't be disturbed, and some Norway Maples, which are classified as invasive species.
The board questioned the setback the developers intended for the new home. One board member wanted to ensure that there was a sufficiently long setback since the home would be near the high school. From the Olmsted approach, the "worst case scenario" setback under a conservative estimate would be 35 feet, but the developer urged that the setback may easily be 60 to 65 feet.
The last, and most controversial, application brought to the board came from developers who want to build a nine lot subdivision with eight new houses at 80, 88, and 90 Garden Road. These new houses would be accessed via a private loop road. This development came before the board a few months ago, and since then has given an updated storm water preclusion plan, a traffic analysis, and a school age children analysis.
A new sewer system will be built that will begin at the first lot and reach every home before connecting with the existing infrastructure, allowing the property to maintain the existing drainage patterns. Two fire hydrants will also be installed.
The traffic analysis found a net increase in four trips during peak hours, which baffled some board and community members. Since there will be a net increase of six houses, many members were uncertain of the methodology used to reach the conclusion that there would only be an aggregate increase of four cars during peak hours. The developers insisted the methodology used was a valid one, but noted that the numbers will be re-examined before a follow-up meeting and the methodology used will be discussed in more detail. Additionally, no significant impact was found on an increase in school age children.
According to the developers, it will be difficult to "keep the existing trees in the footprint of the development". The developers plan to remove 247 of the 369 trees on the development. They plan on keeping some existing trees in the outer boundaries of the lot but will replant trees along the roadways.
Many community members gave public comments on the Garden Road development. By far and large, most comments surrounded the issue of the water table, or the area of land below the surface saturated with water. Many neighbors who have lived in the community for over twenty years have noticed a correlation between the creation of new housing developments and a rising water table, leading to an increase in floods. One woman stated that her tennis court is always flooded, and her basement has already flooded four times this year. She also noted that three more homes are currently being built nearby, and said the board ought to wait to see if these homes cause the water table to rise even more. All of the community members present urged to board to take extreme caution when considering this proposal.
The applicant responded to the concerns of the citizens by noting that ground water does not usually overflow onto the land, and the water-related problems the residents are experiencing are likely surface level issues. While ground water depth can change seasonally, it would be unusual for the ground water to rise over time. The developer also noted that there could be many environmental issues that lead to an increase in flooding over time. As a result, the applicant believes this project would not effect the neighbor's flooding issues in any way. A Cultec System will be installed below the surface of the houses, which will hold onto water and release it slowly over time. This water will eventually be brought to a detention basin with a concrete box, where the water will be brought out through a pipe into the nearby wetlands.
No decisions were made on Wednesday regarding the fate of the three applications put forward. The board did decide, however, to bring in an outside consultant on the Garden Road development due to the significant concern expressed by neighbors over the water table.
Julius Reich Sentenced to 20 Years for Stabbing Death of Robin Goldman
Details

Written by

Joanne Wallenstein

Hits: 3849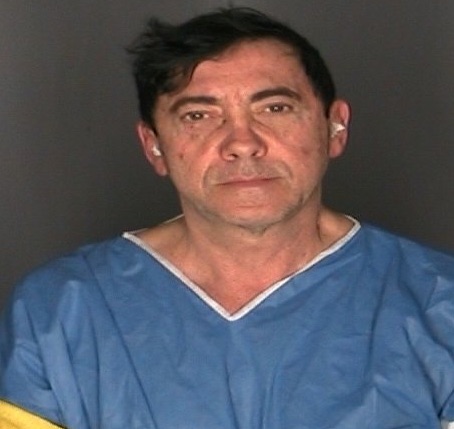 (From the Westchester County District Attorney's Office) Westchester County District Attorney Anthony A. Scarpino, Jr. announced on 8-15-18 that Westchester County Court Judge Barry Warhit sentenced Julius Reich of Scarsdale to 20 years in state prison for the death of his wife, Robin Goldman, M.D. in January 2016.

Reich, who is 64 years old, pleaded guilty in May 2018 on the eve of trial to Manslaughter in the First Degree, a class B violent felony.

The adult children of Dr. Goldman advised the District Attorney and the Court it was their strong desire to avoid the trauma of a trial. The children are in complete agreement with the plea of Manslaughter in the First Degree, as such a disposition would make their 64-year-old father accountable for his actions. They are relieved their father finally accepted responsibility for his actions and his plea will help them move forward and bring finality to a horrific situation. The family decided not to be present for the sentencing proceeding.
At his hearing, Reich said, "The damage that was caused was unfathomable... My only hope is that some day my children find it in their hearts to communicate with me."

Reich and his wife were in the process of divorcing. Reich split his home between an apartment in Manhattan and the marital home on Lincoln Road in Scarsdale. On the morning of Jan. 20, 2016, Reich entered the upstairs bathroom where he stabbed his wife multiple times resulting in wounds to the chest, abdomen and back. Dr. Goldman died at the scene. At the conclusion of the attack, Reich went downstairs. Sometime later, he called 911. Scarsdale Police officers responded and discovered her body in the bathroom. Reich was arrested at the scene.

Assistant District Attorneys Christine O'Connor and John O'Rourke of the Superior Court Trial Division prosecuted the case.
Changing of the Guard at Fox Meadow School
Details

Written by

Joanne Wallenstein

Hits: 3685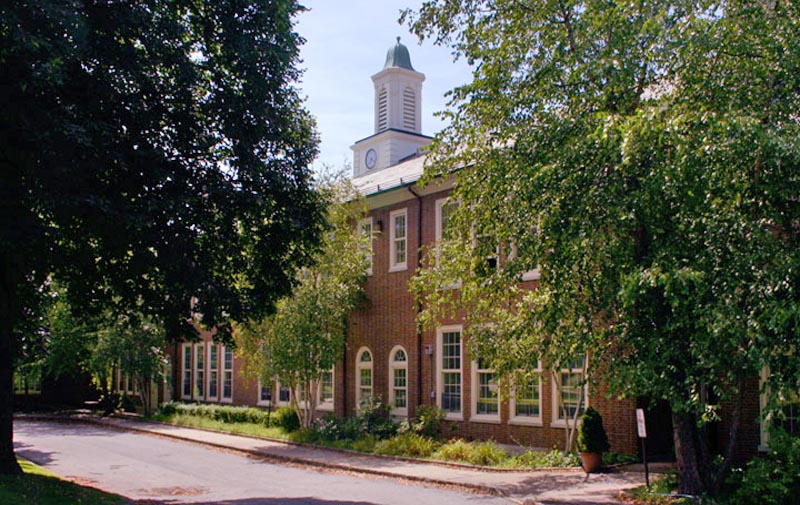 The Scarsdale School District is wasting no time filling two unexpected vacancies at Fox Meadow Elementary School.
In June, both Principal Duncan Wilson and Assistant Principal Colleen Mangan announced that they would leave the district to take positions in Briarcliff; Wilson to become Director of Curriculum and Human Resources for the district and Mangan to become Principal at Todd Elementary School in Briarcliff.
Their sudden departures left Scarsdale with very little time to fill the two key leadership roles at Fox Meadow. On July 6, Drew Patrick, the Assistant Superintendent for Human Resources and Leadership Development announced that the district would recommend the one year appointment of an interim principal for the school. They have selected Karen Eldon who retired in June 2017 after 11 years as Principal of Bedford Elementary School. In addition to meeting the needs of students, faculty and parents, Patrick says that Eldon will provide "provide on-the-job support and mentoring for a new Assistant Principal, and to set the stage for a newly selected Principal to transition in the spring/summer of 2019."
As for the assistant principal position, Patrick said they have interviewed 16 external and internal candidates out of a field of 80 applicants. They invited five to come back and will recommend two to be interviewed by the Superintendent and the Cabinet for a final selection.
Meanwhile, the Briarcliff Schools sent out the following press release about Duncan Wilson's appointment as Director of Instruction and Human Resources of Briarcliff Schools. Wilson will replace Edgar McIntosh who is coming to Scarsdale as Assistant Superintendent for Curriculum, Instruction and Assessment, replacing Lynne Shain who retired in June.
Here is the press release: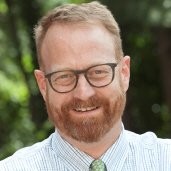 Duncan WilsonThe Briarcliff Board of Education has appointed Duncan Wilson, an educator with over 25 years of experience, to the position of Director of Instruction and Human Resources, effective July 1st.
"We are excited that Mr. Wilson will be joining the Briarcliff administrative team," said Superintendent Dr. James Kaishian. "His experience, his approach to education, and his demonstrated ability to balance academic and intellectual growth with the social-emotional development of students is a great fit with the philosophy of our District. He brings hands-on experience across disciplines and at all three levels of the K-12 continuum. I know he will be a perfect fit in Briarcliff."
Mr. Wilson has spent his career in various roles in high-performing New York schools including Horace Mann, Byram Hills, and the Scarsdale School District. Most recently he served as Principal of Fox Meadow Elementary School in Scarsdale for the past nine years. In Scarsdale, he played a leading role in bringing STEAM – the educational approach to learning that uses Science, Technology, Engineering, the Arts and Mathematics as access points for guiding student inquiry, dialogue, and critical thinking - to the district and was instrumental in Fox Meadow being the first school in the region to have a Maker Space. He also served as Assistant Principal of Scarsdale Middle School for six years, where assisted in hiring, training, evaluating, and supervising the school's professional staff as well as the design and implementation of the schools' master schedule and all related logistics.
Additionally, Mr. Wilson was part of a team of three educators invited to work with the Project Zero at Harvard exploring the power of "Thinking Routines" around teaching and assessing as it related to four dispositions: Risk Taking and Resilience, Problem Visualization, Applying Knowledge to New Situations, and Collaboration. His study in the area was translated into his work in Scarsdale in the areas of: promoting wellness in students, transforming traditional classrooms into more flexible learning environments, addressing sustainability throughout the District, and creating of a collaborative District-wide initiative among administrators to mentor and coach teachers through redesigned observation and feedback practices.
The appointment follows a rigorous District search that included initial interviews, advisory committee interviews, and Board of Education interviews. The search advisory committee was made up of representatives including teachers, administrators, parents, and staff.
"I am honored to be appointed as Briarcliff's next Director of Instruction and Human Resources," said Mr. Wilson. "I uniquely understand the role teamwork plays in our students' success. I am committed to a collaborative approach to leadership which combines engaging talented teachers, facilitating great teaching practices, and producing meaningful learning experiences. I am excited to be a part of an educational community well-known for being both progressive and reflective in regard to the role education plays in preparing our students for their futures."
Mr. Wilson, who will replace Edgar McIntosh, earned a bachelor's degree in history and literature from Harvard University, a master's degree in arts from New York University, and a master's degree in education from the Teachers College, Columbia University, and is a doctoral candidate at Teachers College, Columbia University. He is certified by New York State as school administrator/supervisor, school district administrator, and in 7-12 social studies and English/Language Arts.