Maroon and White Honors Fall Athletes at Lake Isle
Details

Written by

Joanne Wallenstein

Hits: 2289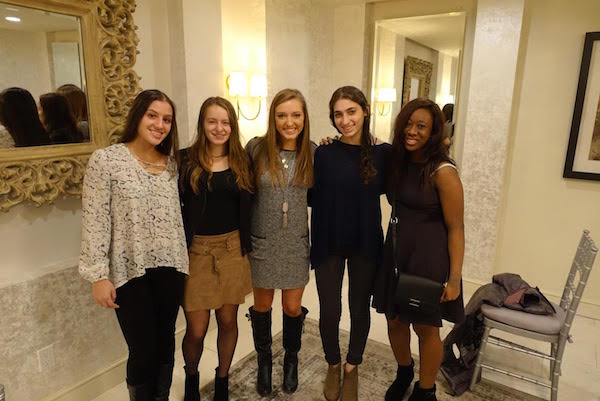 The fall athletes were honored for their seasons at the annual Maroon and White dinner this Tuesday, November 14th at Lake Isle. A number of teams were successful and made promising strides this season. Maroon and White honors the senior athletes, many of them concluding their athletic careers with the end of this season.
The Football team, comprised of a large number of seniors, made an impressive run this season. Starting off 5-0, the team utilized its veteran roster, while also creating opportunities for new and younger players to contribute. The Raiders lost in the playoffs to John Jay East Fishkill. Senior Andrew Gindi noted that the highlight of his season was "being with a great group of guys and coaches, just having fun."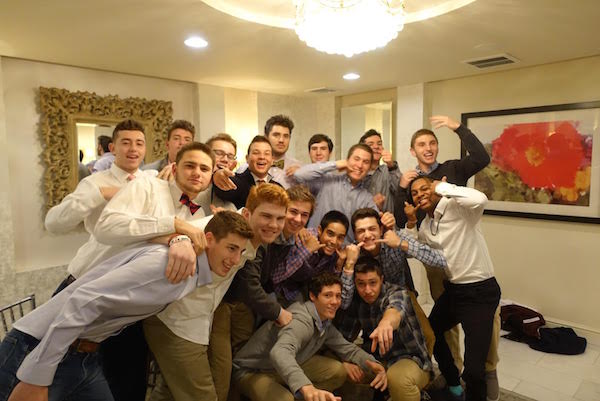 In their second season as an official varsity team, the Boy's Volleyball team made impressive strides. They marked their first win in program history against Eastchester. The team will lose many valuable seniors. Jack Ortner noted that he learned "The importance of being bonded with your team, so when someone messes up you pick them back up." Passing down this mindset to the younger players, the senior players have ensured that they set the precedent for boy's volleyball at the high school for years to come.
Girl's Cheerleading has just begun their competition season, but they have already made notable accomplishments. Senior Savannah Smith said that her favorite part of the season thus far has been winning sectionals. Aerin Cantor added that the team has placed third at regional competition, and they received their bid to nationals, where they will compete later this year.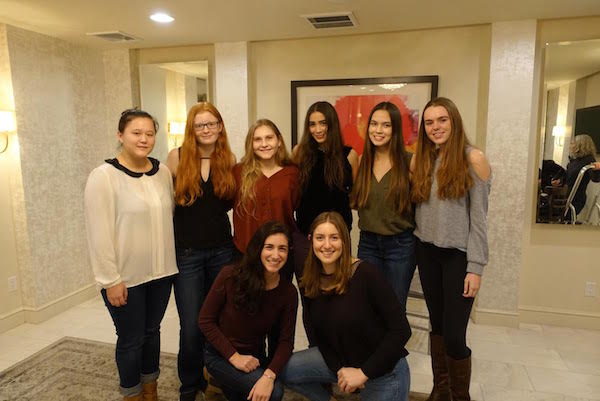 The Girl's Volleyball team had an impressive season, ending with a record of 13 wins and 5 losses. The team started the season with a trip to Disney World to play against teams from across the country. Behind New Rochelle, Scarsdale finished second in a very competitive league. Ending their season at North Rockland in the playoffs like they had the previous year. Senior Cyrpian Elwes says that her favorite memory from the season was simply "spending time with [her] best friends, and developing together as a team." This camaraderie fostered by the seniors will continue for years to come in the volleyball program.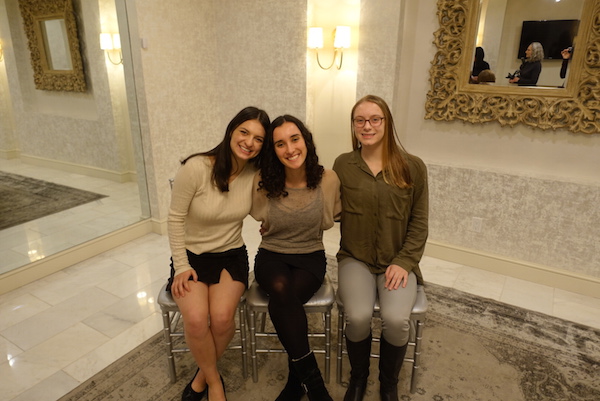 Girl's Swimming achieved many firsts this season. Senior Natalie Isak's highlight for the season was winning their first meet. She noted that it "set the precedent for the rest of the season." Additionally, Senior Sydney Vleck mentioned that this was the first time the team has had a winning record since 2011. The Raiders sent an impressive 8 swimmers and divers to represent Section 1 in the state meet in Ithaca, New York.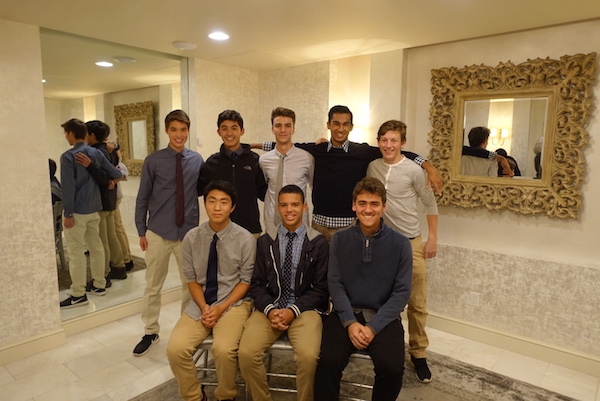 The Boy's Soccer team hit a rough patch in the middle of the season, but recorded a number of impressive wins to make it to the second round of the playoffs. Senior Captain Fayez Merchant said that his highlight for the season was "beating Mamaroneck away in overtime." Also notable was a win against Yorktown to secure a spot in the playoffs.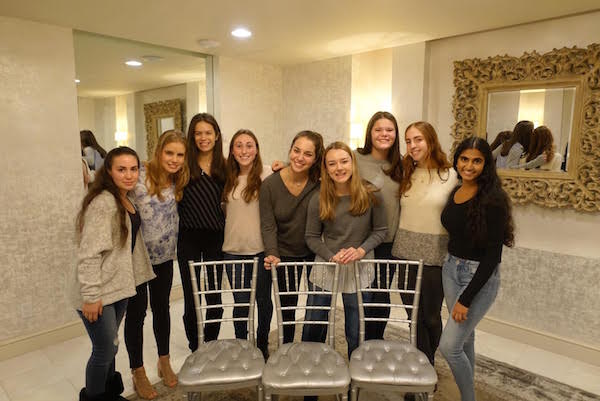 Lily Steckel of the Girl's Tennis team said that best part of their season was being able to play one of their league matches on the US Open tennis courts in Flushing, Queens. She said, "We've grown up watching our tennis idols play on those courts. It was surreal to get the chance to play there as well." The team will lose strong leadership in captains Lily Steckel and Phoebe Denison, but looks to build on the young team, with multiple freshmen playing singles this year.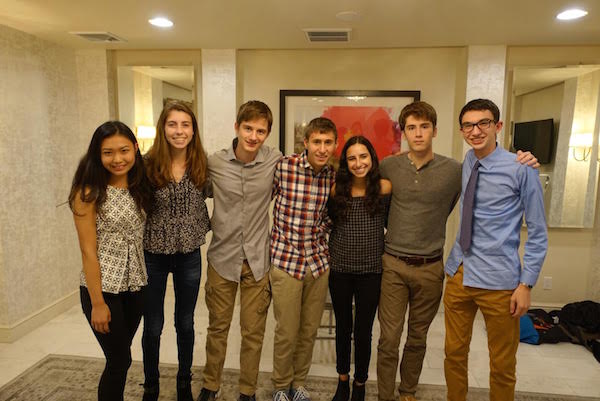 The Cross Country team had another great season this fall, competing and placing at a number of important events such as the Manhattan Invitational. Senior Captain Sophia Rosset mentioned that her favorite experience in her four years has been the dedication and passion of her coaches. She said that this passion has translated to the rest of the team, as a few runners have signed up to run an extra race, Nike Cross Regionals.
Coming off of a section and regional championship last year, the Girl's Soccer team worked hard to live up to their earned reputation. Senior Olivia Haller mentioned that "this season, [the team] was the closest that it has even been. We can attribute our success on the field to our communication." Abby Glaser said that "coming off going to states last year, we all worked hard in the off season, which helped to bring us together to work hard during the season." The team was knocked out of the section contention in a nail-biting quarterfinal game against Mamaroneck.
Photos by Brooke Bensche, Text by Emmeline Berridge.
Add a comment
Roy Russell Raizen Passes Away at 87
Details

Written by

Joanne Wallenstein

Hits: 1839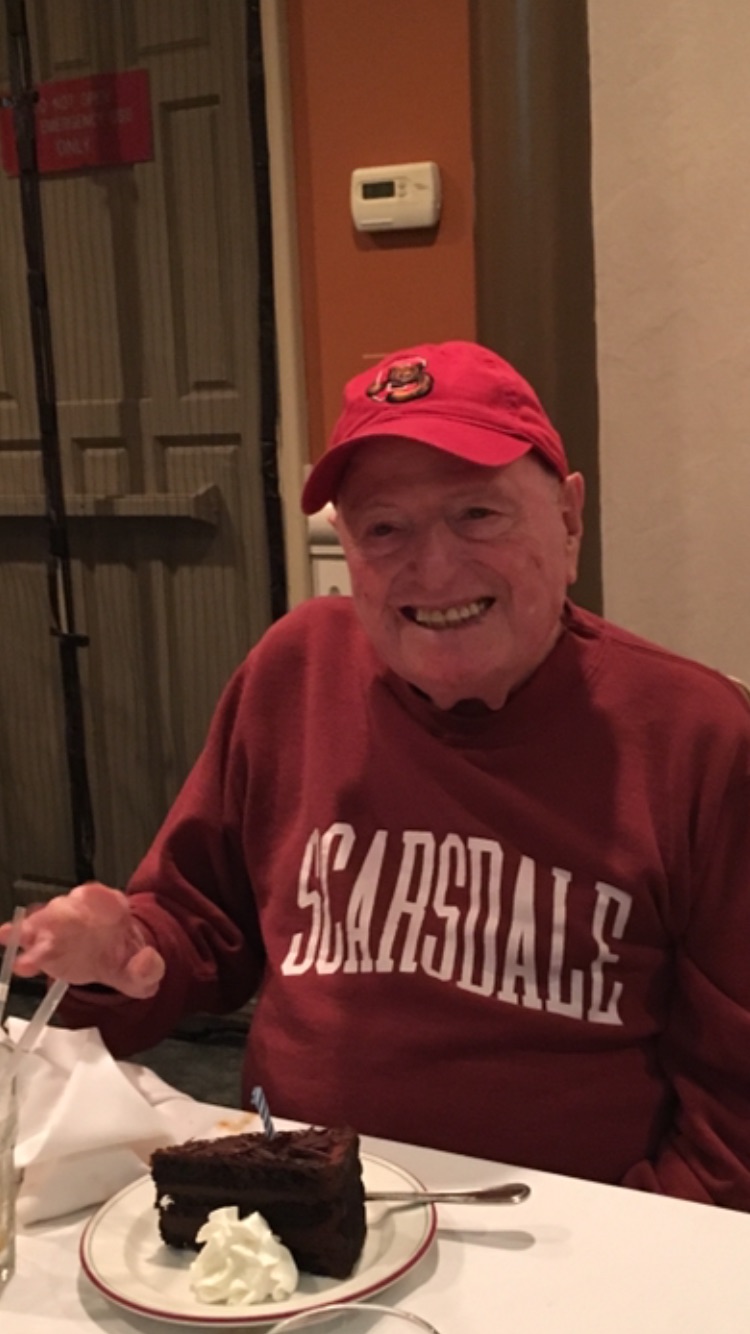 Roy Russel Raizen of Scarsdale passed way on Sunday November 12 at the age of 87. He was born in Brooklyn on October 1, 1930 to Patricia (nee Tolk) and Charles S. Raizen.
A 1948 graduate of the Salisbury School and 1952 graduate of Lafayette College, Raizaen served in the U.S. Army during the Korean War. Those of you who knew Roy know by his hats and tee- shirts that he was an avid sports fan -- the Giants, Yankees and Rangers were his teams. He was past President of Beach Point Club in Mamaroneck, NY and the past President and Chairman of the Board of the Mid- Westchester JCC. He began his career working at Transogram Toy Company and later became a co-owner of Effanbee Doll Corp, a successful maker of fine dolls.
His wife of 46 years, Nancy, predeceased him in 2004. Raizen's two children, David and Jill, live in Scarsdale today and are both prominent members of the community and committed volunteers. David Raizen is President of the Scarsdale Volunteer Ambulance Corps, and Jill Serling heads up the Scarsdale Adult School.
Funeral service will be held on Wednesday, November 15 at 9:45 am at Temple Israel of New Rochelle, 1000 Pinebrook Boulevard.
Add a comment
(914) Pop Up Store in Scarsdale Village On Thursday
Details

Written by

Joanne Wallenstein

Hits: 3474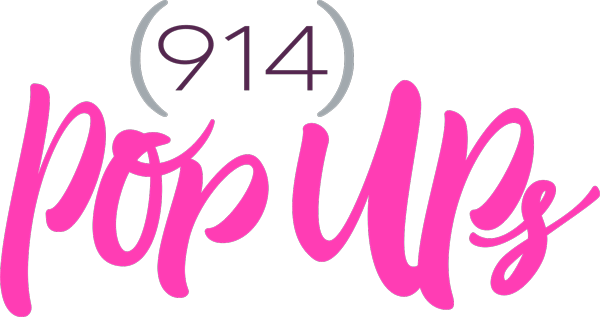 On Nov. 2, (914)PopUps will open its doors from 4pm to 9pm at 13-15 Bonifice Circle in Scarsdale Village (formerly Space NK) to host an evening of shopping across the street from a beauty event at BLVD at 12 Chase Road.
They will have great collection of vendors offering clothing, bags, winter accessories, athleisure, kids clothing and more. BLVD will also be providing free dry services at the Bonifice Circle Boutique, including hair braiding and hair curling. Sjal Skincare will be offering complimentary mini gemstone facials (email info@sjalskincare.com to book your appointment). Light bites will be provided by The Birch Collective, a new restaurant in White Plains.
Make sure to book your complimentary blow outs, brows, manis, and make up at BLVD by calling 646-360-1450.
Looking forward to seeing you all, Melissa Tomlin and Sarah Roth.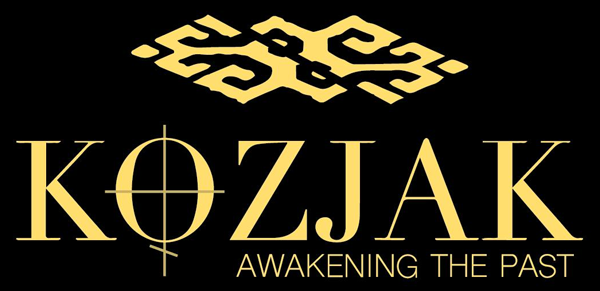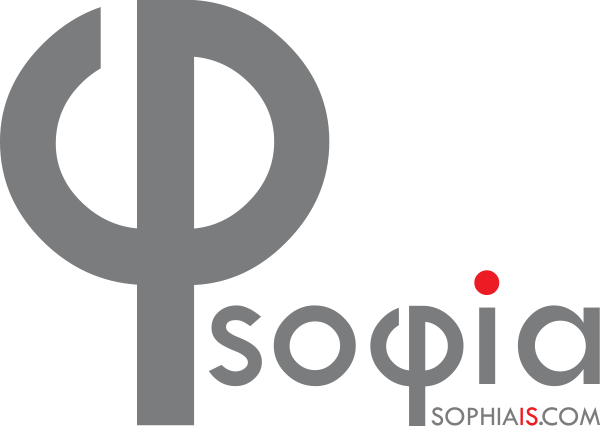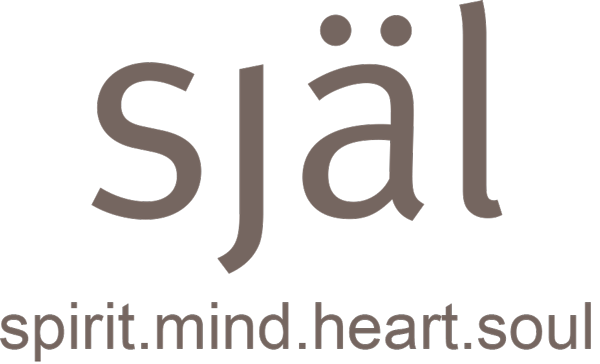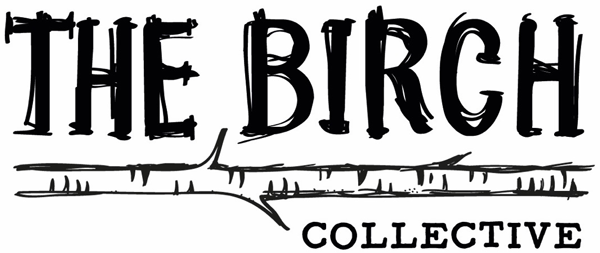 Add a comment
Vote Row A All the Way
Details

Written by

Joanne Wallenstein

Hits: 2083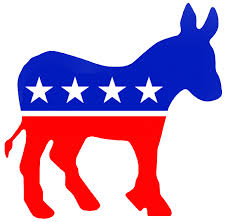 This letter to the editor was submitted by Mark Lewis of Brewster Road:
I am supporting the Democratic Party candidates of Christi Acker for Supreme Court, George Latimer for County Executive, Tim Idoni for County Clerk, George Fufidio for County Court and Arlene Gordon Oliver for Family Court. They are the pro-choice candidates endorsed by the Westchester Coalition for Legalized Abortion.

Judge Christi Acker – Judge Acker is running for Supreme Court. She is the only candidate running for Supreme Court who has been rated Highly Qualified by the Independent Judicial Qualifications Commission of the 9th Judicial District and Well Qualified the Westchester Bar Association.. Judge Acker's lengthy legal career has spanned almost twenty five years and includes her work as a judge, court attorney, and litigator in both trial and appellate-level courts.

George Latimer – George Latimer is running for County Executive. He has vast experience as a County Legislator, Chair of the County Legislature, Assemblyman and State Senator. We have worked with George when he represented four districts in Scarsdale as a County Legislator. Whatever the issue, even when it did not deal with the four districts George represented, he was there for us. When the County wanted to put in a double decker driving range at the Saxon Woods Golf Course, George opposed and helped stop it being placed there.

When George was a County Legislator, the Democrats won a majority for the first time. George became the first Democratic Party chairman of the County Board of Legislators. Under his time as chairman, he either cut or froze the County tax levy for three straight years, so George understands budgets. In contrast, Rob Astorino promised a 20% cut in the County Budget, which he never delivered.

In an article last week in the Journal News it stated that from 2011 to 2017 Scarsdale actually had a 29% increase in our County taxes and Greenburgh had a 12% increase in their county taxes. What happened to our 20% decrease Rob that you promised us?

This year, Astorino submitted a budget with a $15 million hole in it because he tried to rush through the privatization of the County Airport. This proposal was opposed by the Scarsdale Forum and the League of Women Voters. In addition it was pointed out by both groups that he was overestimating the amount of sales tax money that would be collected. So far the County is short another $10 million in sales tax collected. If this holds up the County will have to take it out of reserve funds. Moody's and other credit rating companies have already downgraded Westchester County's bond rating from AAA to AA1. This will cost us money in the future when we need to borrow money to repair roads.

He has been a co-sponsor of legislation to end the statute of limitations on rape and early voter registration and campaign finance reform. He also voted for equal pay for women.

He co-sponsored legislation to Raise the Age which raises the age from 16 to 18 for minors in N.Y. to be tried as juveniles instead of adults in N.Y.S. courts. We were only one of two states that tried 16 and 17 year old children in adult courts instead of Family Court.

George opposed hydro-fracking in N.Y.S. He saw what hydro-fracking did to drinking water in other states and wanted to ensure that our drinking water was safe from chemicals used in hydro-fracking.

George Latimer supports gun control. He voted for the County safe gun storage act and for the N.Y.S. Safe Act on gun control.

Tim Idoni – Time Idoni is running for County Clerk. As County Clerk, he has lowered the operating budget by over 30% and reduced staff by 35%. Tim has eliminated months long backlogs by instituting online systems that have revolutionized county clerk operations statewide. He has expanded community outreach, serving us closer to home. i.e. processing passports.

George Fufidio – George Fufidio is running for County Court Judge. George was rated Highly Qualified by the Independent Judicial Elections Qualifications Commission of the 9th Judicial District and Well Qualified the Westchester Bar Association. George is a member of N.Y.S. Permanent Commission on Sentencing. This commission was selected to review state sentencing guidelines. He was a former Assistant District Attorney and former Deputy Chief of the Homicide and Special Investigations Bureau. George was the former Co-Chair of the Westchester Bar Association Criminal Justice Section. He is also an Administrative Law Judge.

Arlene Gordon-Oliver – Judge Arlene Gordon-Oliver is running for Family Court Judge. Judge Oliver was rated Well Qualified by the Westchester Bar Association. Arlene has served as an Acting Family Court Judge when the Family Court is not in session and Family Court issues have to be heard. She was President of the Westchester Black Bar Association and served on the National Bar Association's Board of Governors. As a judge, Arlene has heard thousands of civil and criminal cases that involve families and children, domestic abuse, endangering the welfare of children, and the exploitation of children. She has also acted to improve the lives of Westchester families and children, including establishing community-based programs to protect children from Internet predators, human trafficking and abuse; and supervision of programs for at-risk children.

Ben Boykin – Ben Boykin is running for re-election for County Legislator. He has fought to hold down property taxes. He is a committee member of the Budget and Appropriations Committee and is currently reviewing the proposals to lease Westchester Airport. Ben is a Certified Public Accountant which helps him review the County Budget. He has voted against the last two budgets because he felt they were not balanced. He has fought to protect our most vulnerable citizens and has worked on solving flooding and infrastructure issues.

Polls are open from 6:00 a.m. to 9:00 p.m. on Tuesday November 7, 2017.

Remember to vote Row A All The Way.
Mark Lewis
Chair, Scarsdale Democratic Town Committee
Mark Lewis
98 Brewster Road
Scarsdale, N.Y. 10583
915-723-3766
Add a comment
Third Man Arrested for Berwick Road Burglary
Details

Written by

Joanne Wallenstein

Hits: 3334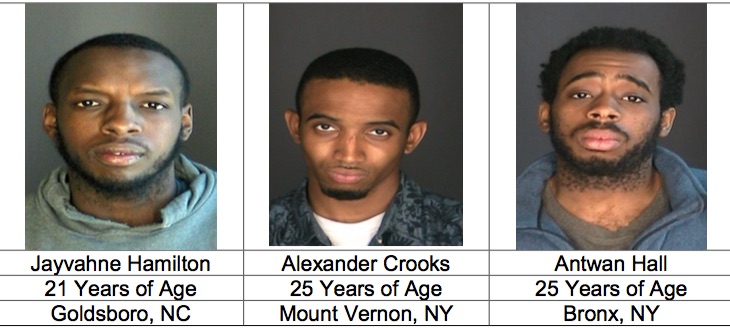 The Scarsdale Police Department, along with the Westchester County District Attorney's Office, announced the arrest of a third suspect in the burglary of an occupied residence on Berwick Road in April 2017.
Around 2 am on April 19, 2017 residents of Berwick Road in Fox Meadow were awoken by the sounds of two men running through their house. According to Captain Thomas Altizio of the Scarsdale Police, the husband and wife heard the suspects making noise and confronted them. The husband grabbed one of the suspects, attempting to detain him – and the wife chased the other one out of the house. After both suspects fled through the front door, the residents called 911. None of their injuries were serious enough to required medical attention.
Two men were previously arrested and charged. Alexander Crooks was arrested by the Scarsdale Police on June 13th, and Antwan Hall was arrested on May 16th. Both Crooks and Hall were charged with Burglary 2nd Degree, a Class "C" Felony and remanded to Westchester County Jail. Both were later indicted by a Grand Jury on Robbery 2nd charges as well.
Now the Scarsdale Police have arrested a third suspect. On October 10th, detectives from the Scarsdale Police Department, and Westchester County District Attorney's Investigators traveled to Goldsboro, North Carolina to apprehend Jayvahne Hamilton, the third participant in the Berwick Road burglary. Mr. Hamilton was extradited back to Westchester by Detectives, and was arraigned in Scarsdale Justice Court on a charge of Burglary 2nd degree and remanded to the Westchester County Jail.
According to Scarsdale Captain Thomas Alitzio, "Our investigation determined that the burglary victims on Berwick Road were randomly selected, and not specifically targeted. The three suspects were in the area removing property from unlocked vehicles in driveways just prior to the burglary. For reasons unknown, they decided to enter the residence on Berwick. I think it is important to stress that residents lock cars that are left outside, lock their homes and close their garage doors. Making a home more difficult to enter and eliminating opportunities for theft in the driveway will reduce your chances of becoming a victim."
The arrests of all three defendants are the result of a collaborative ongoing investigation by the Scarsdale Police Department and the Westchester County District Attorney's Office into the April Berwick Road Burglary. Scarsdale Police Chief Andrew Matturro would like to thank Westchester District Attorney Anthony Scarpino for his agency's support and assistance throughout this investigation.

Chief Matturro stated that this case has always been a top priority for the Scarsdale Police Department, and although limited information was released during the ongoing investigation, this case made progress on a daily basis. Detectives assigned to this cased tracked down the remaining suspect, Jayvahne Hamilton, who had fled New York, to Goldsboro, North Carolina. With the assistance of the Goldsboro, NC Police Department, he was taken into custody and returned to New York. Additional charges against Mr. Hamilton are expected to be added at a future court proceeding.
Add a comment