Concert at Shaarei Tikvah to Feature Jazz Luminaries
Details

Written by

Joanne Wallenstein

Hits: 1502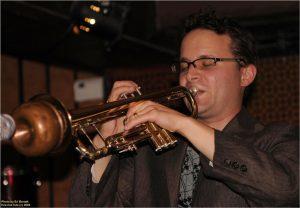 Shaarei Tikvah, the Scarsdale Conservative Congregation, transforms into a jazz café at 9pm on Saturday, May 5th, with a band of dazzling jazz luminaries led by internationally known jazz trumpeter John Sneider. The concert also features Shaarei Tikvah's cantor, Gerald Cohen, who will perform jazz arrangements of his own acclaimed compositions.
The concert will include an eclectic mix ranging from a Latin riff on a popular Israeli song, to jazz versions of Jewish music and opera as well as some jazz standards. Performers include:

Ted Rosenthal, a leading jazz pianist of his generation, winner of the 1988 Thelonious Monk International Jazz Piano Composition and artistic director of jazz at the Riverdale Y whose opera will be performed next season by the New York City Opera.
Grammy Award-nominated saxophonist, composer and arranger Jimmy Greene.
Grammy award winning bassist Phil Palombi, one of the most sought-after bass players in New York City and an accomplished writer about jazz.
Israeli jazz guitarist Yotam Silberstein, who was recognized as a prodigy in Israel and then moved to New York where he earned his place among the jazz elite with music inspired by and drawn from the Middle East, Spain, Argentina and especially Brazil.
Drummer Andy Watson, a fixture on the New York jazz scene for more than two decades, who has toured extensively through the US, Europe, Asia and South America.
John Sneider is an Ardsley resident and Shaarei Tikvah member, who recently concluded an engagement at Birdland, and has played with Max Roach, Curtis Stigers, Larry Goldings, Curtis Fuller, the Carnegie Hall Jazz Band, the Mingus Big Band Andy Bey, Brad Mehidau, Chris Potter, Joe Locke, The Blues Brothers and the Saturday Night Live Band. This will be John's third concert at Shaarei Tikvah and he notes, "I find Jewish music to be in its own way very soulful. It's not unlike the blues, which is the undercurrent of jazz."
"John's arrangements give a very special flavor to Jewish melodies," said Gerald Cohen, who has earned distinction as a composer of both concert and liturgical music. His opera, Steal a Pencil for Me, a love story in a concentration camp, had its world premiere production by Opera Colorado in January.
The concert is Saturday evening May 5th at 9pm at Shaarei Tikvah, 46 Fox Meadow Road in Scarsdale. Adults: $36 Students: $20 (Wine, Cheese and Refreshments Included). Email: synagogue@shaareitikvah.org for, tickets and/or information or call 914-472-2013, ext.300.
Oz Pearlman, Renowned Magician and Mentalist, to Perform in Scarsdale
Details

Written by

Joanne Wallenstein

Hits: 2642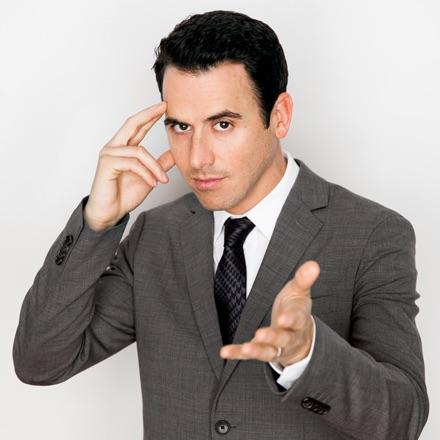 Oz Pearlman will perform at Scarsdale Golf ClubOz Pearlman, nationally-known magician and mentalist, will perform in Scarsdale, Thursday, May 10th, 6:30 p.m., at Scarsdale Golf Club. Tickets can be purchased here.
The performance, titled Magic and the Mind: An Evening of Enchantment and Mystery, will be part of Scarsdale Family Counseling Service's annual benefit gala.
Oz Pearlman is a world-class entertainer and one of the busiest mentalists in the country. He developed an interest in magic at a young age and, what started as a hobby, quickly became a lifelong passion. After a couple of years spent working on Wall Street, Pearlman decided to pursue his dream and become a full-time entertainer. Pearlman's unique blend of mentalism and mind reading creates an interactive experience that is redefining the very nature of a magic show...one that truly has to be seen to be believed.
In the summer of 2015, Pearlman was featured on TV's top-rated show, America's Got Talent. Week after week, he captivated the country with never-before-seen mentalism routines and quickly became a fan favorite, finishing in third place out of thousands of acts. Pearlman has also appeared on a variety of both national and international networks, including NBC's Late Night with Jimmy Fallon, The TODAY Show and more!
In addition to featuring Pearlman, Scarsdale Family Counseling Service's annual benefit gala will also honor Dara Gruenberg with the agency's annual Rising Star award in recognition of her outstanding volunteer leadership and contributions to many Scarsdale community organizations.
Dara Broxmeyer Gruenberg serves as President of the Friends of the Scarsdale Library and a Co-Chair of the Library's Capital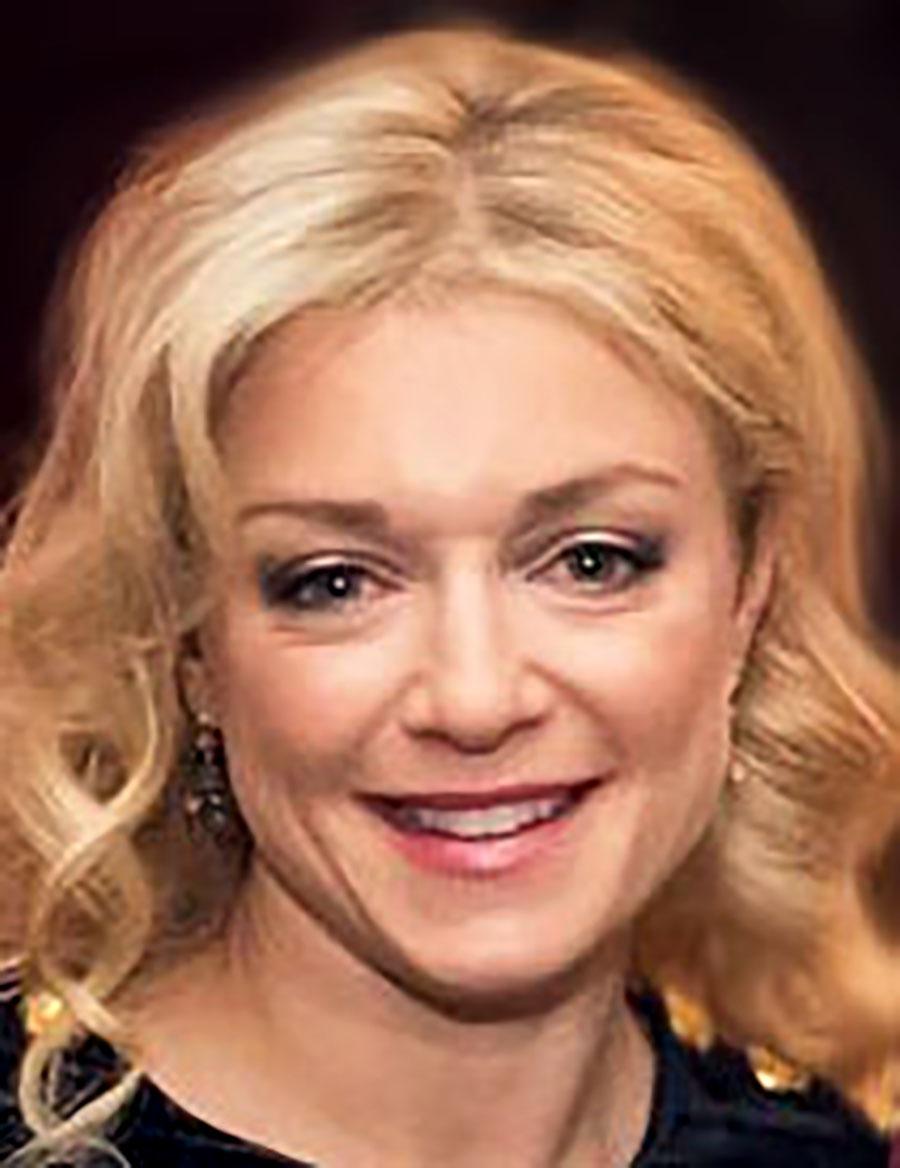 Dara Gruenberg will be honored.Campaign. Concurrently, she is serving as a Village appointedmember of both the Ad Hoc Communications Committee and the Board of Ethics, a member ofthe Foundation Board at White Plains Hospital, a Trustee on the Board of Westchester Reform Temple (after serving five years as Chair of the Temple's Early Childhood Center's Parent Association) and a Chair of the Connections Task Force. Additionally, Dara is a member of the Board of Directors of the Scarsdale Forum, Co-Chair of the Forum's Membership Committee,and a member of its Nominating Committee. This past fall, Dara was elected to Scarsdale's Citizens' Nominating Committee.
Scarsdale Edgemont Family Counseling Service is a nationally-recognized, not-for-profit family service agency, accredited by the Council on Accreditation of Services for Families and Children. The mission of the Agency is to be a center, in Scarsdale and the surrounding area, for family growth and learning, a place where families, couples and individuals can find help with the normal problems of daily living, as well as crises. Through therapeutic services and programs, SFCS enhances the functioning of the family and its individual members through family life education; stimulates social thinking and action to better social conditions; and cooperates with other organizations for this purpose. The Agency provides psychotherapy, parent support groups, older adult services, youth outreach, social skills groups for children, mental health services and family life education. The Agency's professional staff are licensed in New York State as providers of mental health services.
For more information, please e-mail info@sfcsinc.org or call (914) 723-3281.
LWVS Comments on Donor Recognition and Budget Process at School Board Meeting
Details

Written by

Joanne Wallenstein

Hits: 1489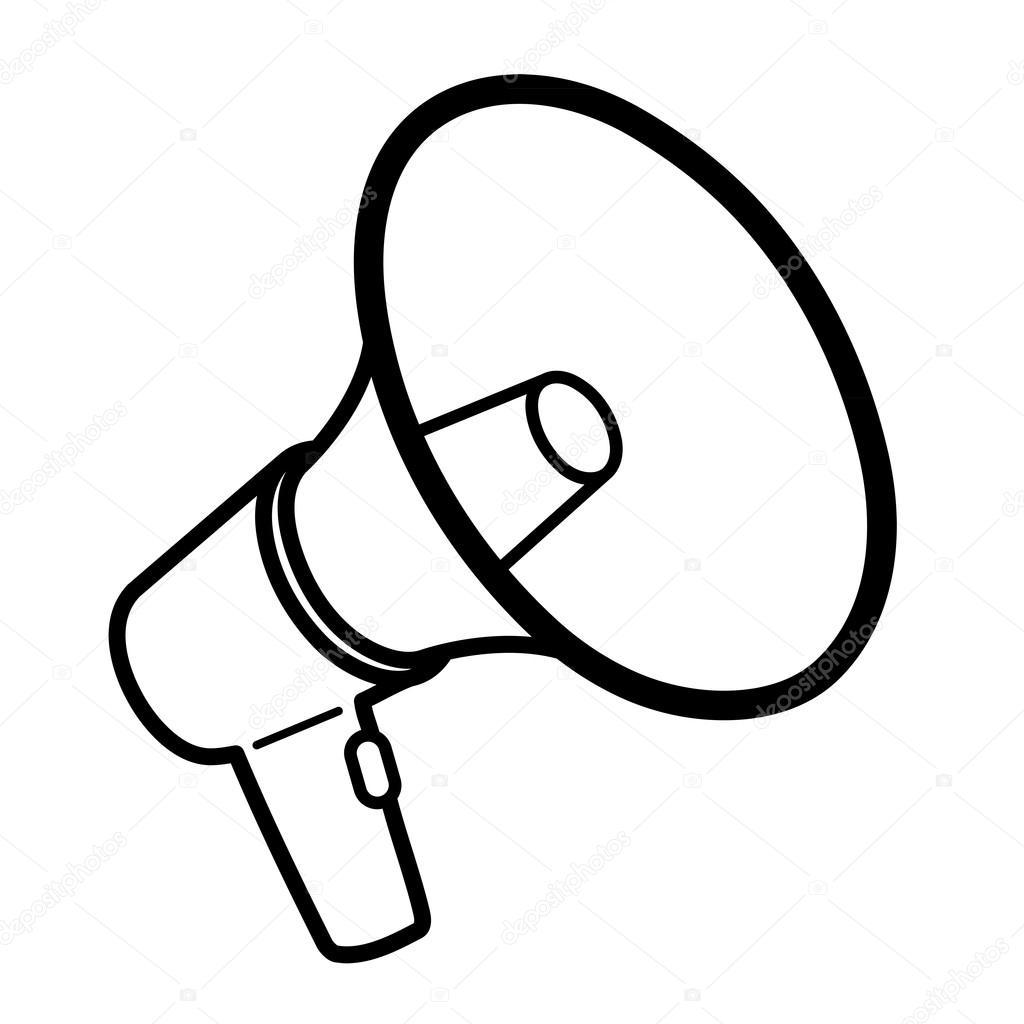 The LWVS comments on recognizing donors to the Scarsdale Schools Education Foundation as well as the budgeting process at the School Board meeting on April 10. Here are their comments, read by Linda Doucette-Ashman, League Co-President and Leah Dembitzer, Chair of the League School Budget Committee.
Donor Recognition
The LWVS Board listened with interest to the discussion at the last Board of Education Meeting on March 19, 2018 regarding the proposed Scarsdale School Education Foundation (the "Education Foundation") donor recognition displays for the High School Design Lab and Fitness Center. I also want to acknowledge Mr. Natbony's remarks from earlier this evening about the Board currently focusing on cost issues of the displays and not the gift policy issues.
However, at this time, the LWVS Board requests that the Board of Education provide scheduled time for community discussion of any questions or issues associated with the Education Foundation, including donor recognition, similar to tonight's public engagement regarding Butler field.
The LWVS has issued statements in 2013 and 2014 to the Board of Education regarding the School District's relationship with the Education Foundation. The League has recommended that the Board develop and adopt a gift policy that is specific to the Education Foundation and addresses the recognition of gifts initiated by donors, including naming rights.
It is with these past League statements in mind that we intend to issue a League Board statement on the proposed Education Foundation donor recognition signage at the next regular Board Meeting on April 16.
School Budget Process
As an organization whose mission is to promote the active participation of citizens in government, the League encourages the Board of Education to continue to be proactive in engaging the community. The Budget Process and community involvement go hand in hand in order to produce a budget that reflects our community's educational values and priorities.
The reason that the League consistently recommends that the District provide an early full draft budget book to the community – though we understand that it would be a preliminary draft – is to give the community ample time to study, understand and raise questions well before the date scheduled for formal community input. Giving context of the budget numbers is integral to the community's ability to evaluate the Budget. The additional time will allow for discussion of community priorities regarding what is to be funded and what is not.
The League further recommends that the Board implement ways to more proactively engage the community in next year's budget development process and affirm -- both through words and actions -- to encourage comments from the public, whether at board meetings or community forums, to ensure that the public understands that public dialogue is genuinely welcomed, considered and heard.
By giving the community a draft budget book (with an introductory letter from the Board of Education) and hosting community meetings earlier in the process, the Board of Education will provide members of the community with the contextualized budget information and the additional time it needs to allow for more methodical and timely discussions of issues and community priorities. The ultimate goal for all of us is to have a well- developed budget that supports and enhances our District objectives, goals and the community values.

In light of:
The School Board and Administration discussion during the March 19 meeting;
The District's publicly-disseminated meeting highlights from the March 19 Budget Study Forum;
And the March 26 letter sent to the community by School Board Leadership;
The League Board finds it necessary to reiterate and emphasize some of our Consensus points and recommendations on the Proposed Draft Budget 2018-19.
Although we support the proposed school budget:
1) The League is concerned with the District's tight budgeting practices, which restrict the District's ability to adapt to constantly changing educational and facilities' needs. Though the School Board has recently discussed possible additions to the budget, the League reiterates its concern that the Board is putting forth a budget considerably below the tax cap and the League calls attention to potential resulting financial implications on future budget development.
2) As the District makes an effort to keep more students in District Schools, and with an increasing elementary population forecast for 2018-19, the League strongly emphasizes our recommendation that the Board and Administration articulate and clarify the class size policy for Bridge and Co-taught Inclusion classes, being mindful not only of student/ teacher ratio, but also the physical space and square footage of the classroom, in order to ensure the adequate delivery of educational services for all students.
3) The League recommends that the Board clearly articulate its approach to annual budgeting for Plant and Capital improvements in the context of a long-range facilities plan and that it use the annual budget for consistent investment in capital improvement sufficient to keep a long list of infrastructure repairs from necessary inclusion in the next bond.
4) Regarding current substantial issues with future budget implications, such as Air Conditioning and Food Service; the League Consensus statement did not suggest inclusion of these elements in the Proposed Budget, as was noted in the District Highlights from the March 19 School Board meeting. Rather, the League statement requested that the status and progress of District-level committee discussions on Air Conditioning, Food Service and Sustainability, be conveyed to the greater community in a timely manner, in order to proactively inform and engage the public.
In addition, regarding Butler Field, the League acknowledges the Superintendent's comments from the March 19 meeting to thoughtfully and proactively gather thorough community feedback and facts on the positive and negative effects of various synthetic turf and natural grass options.
I would like to note that all members of the Board and Administration received copies of our full Consensus statement. If community members would like to read the full statement, it is available on the League of Women Voters of Scarsdale website (www.lwvs.org).
Storytellers Showcase Their Talent at the Second Annual Tales from the 'Dale and Beyond
Details

Written by

Joanne Wallenstein

Hits: 2251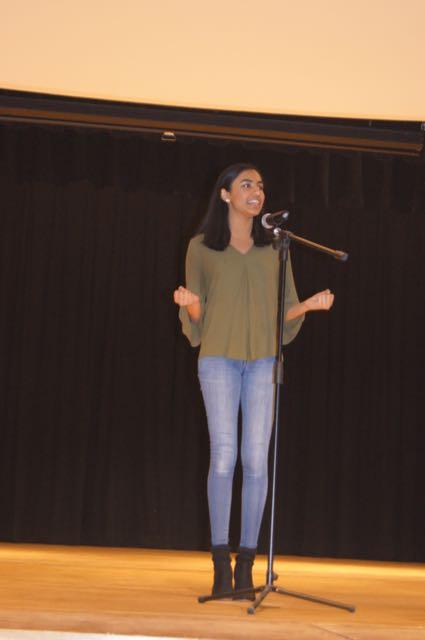 There are so many great tales from the 'Dale and a host of talented community members to tell them. The second annual night of storytelling on April 12, produced by the Scarsdale Adult School, brought together an animated group of students, teachers, former teachers, moms, Scarsdale natives and a few from outside our community with amazing stories to share.
Sandi Marx, a Moth slam favorite and former Greenacres denizen produced the evening at the Heathcote Auditorium. She told a story of her own and invited others to spin their stories. The event drew a rapt crowd who laughed, cried and cheered for the talent.
The performances will be shown on the Scarsdale Cable Television (SCTV) and streamed on video, and I recommend that you watch. Trying to describe a great performance is only second to seeing the performance yourself, so look for it on SCTV.
The evening opened with Sandi Marx who told us how she shared a ride downtown with her childhood idol, Carole King. Marx poked some fun at herself. Usually glib and quick with conversation Marx was overwhelmed when she met King. Marx grew tongue-tied and in an attempt to connect, found herself playing with the famed composer's curly hair.
Two Scarsdale High School teachers and a retired faculty member were on the program. Joe Vaughn, who teaches physics and also coaches the debate team revealed how a jack knifed tractor-trailer made him three hours late to his interview in Scarsdale, which involved teaching a class. Only 22 years old, he was sure that the mishap would cost him the job. But as hundreds of high school students know, there was a happy ending to this story.
Former A-School Director and social studies teacher Howard Rodstein brought us back to those terrifying 2-minute conference nights, when parents and teachers "speed date." Rodstein, who revealed that he had trouble with names, confused two students and gave their parents progress reports that they did not expect. How did this play out in the semesters to come … with one of the poorest students thinking he was the class star, and the star fearing he needed to work a lot harder? There is an ironic lesson in this mishap.
Denise Del Balzo told a bittersweet tale about her tempestuous relationship with her mother. Del Balzo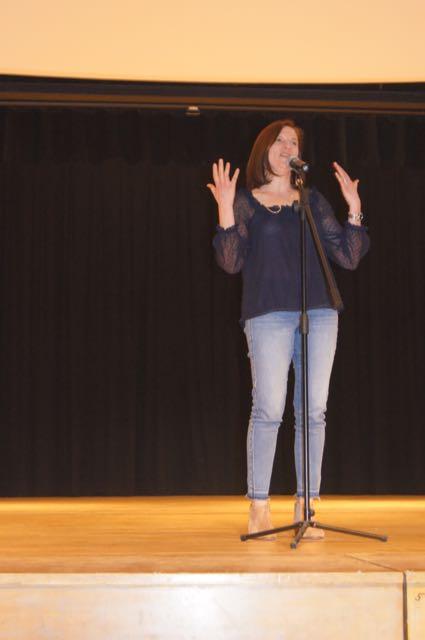 had a tough time living up to her mother's expectations, especially when it came to taming her unruly hair. The hair was a metaphor for their conflict; Denise's was wild and her mom's was straight, neat and always perfect. It was only after her mom passed away and Denise was in mourning for the relationship she would never have with her mother, that she read a book that unlocked the secret to getting along with her.
The show included a student at SHS, and an Edgemont alum, and an SHS alum who all shared poignant stories.
Julia Brody, from the Edgemont class of '13 created the Storytelling Club and was featured in USA Today. During her college years at the University of Delaware, she found a group of soul mates who spent time deep in meaningful conversation. Brody has been honing her storytelling at the Magnet Theater NYC and now has an Instagram account with over 7000 followers. On Thursday she shared how she ultimately used her storytelling skills to help her deal with her mother's sudden and unexpected death. She said, "I am going to continue to share my story – it makes me feel less alone."
Also impactful, was SHS junior Nabiha Qadir, who struggled to integrate her Pakistani heritage with her wish to be American, like many of her classmates. After spending years hiding her Pakistani culture she decided to "come out" to her friends, and show them her true self. She found that she was far more comfortable living with her real identity than trying to pretend she was someone else.
Justine Gelfman found out that she could learn more that science from her Physics teacher when he suffered a tragic loss during the year. Though she dreaded science, and didn't know the difference between astrology and astronomy, she came to love the class and her teacher. After he lost his wife, she wondered if he would return to finish the school year – which he did – demonstrating lessons in courage, strength, tenacity and resilience that Gelfman will remember for a lifetime.
Another SHS Alum, Lori Weitzner returned for an encore appearance, this year sharing the story of how she came to publish a book. An accomplished textile and wallcover designer and the recipient of many design awards, she set her stars on publishing a book – but struggled to figure out what that book should say. At a loss for words, she collected her ideas in a box of inspiration with swatches, poetry and mementos, hoping to communicate through color. Eventually, an editor at Harper Collins helped her overcome her writer's block and identify her thesis, saying, "I think you are trying to write the book of what people want to read, not what you want to say."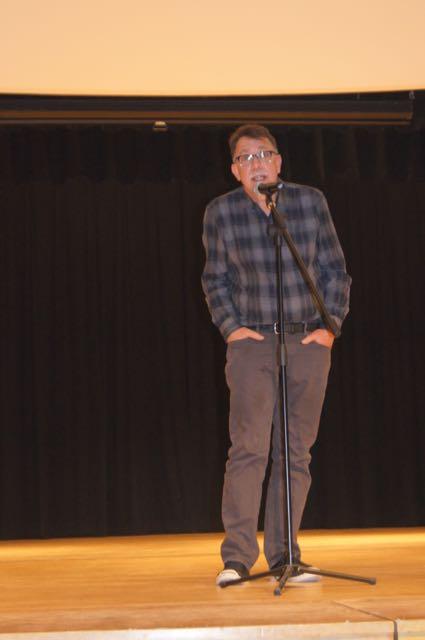 And there's more – Rebecca Gabin, the daughter of Russian immigrants, and herself a mother of three, explained how her impulse to rescue others frightened her parents who were survivors who believed "no good deed goes unpunished." Pregnant with her first child, she rushed to help an elderly woman who had fallen on the streets of the city, and ended up taking a strange ride in an ambulance.
Other community members got in the act as well. Pastor Pete Jones from Hitchcock Church recounted a story from his training years when he was instructed to pay a visit to a Baptist minister, in the last days of his life in a hospice. Fearful that he did not have the theological knowledge to address the man, he was surprised that all the minister wanted was someone to sing to him and make him feel loved as he slipped away.
For the tale from beyond the "Dale," tech entrepreneur Justin Hefter told the thrilling story of how he and three relative strangers used social media to facilitate peace activist Mohammed El Salhawi's escape from Yemen. It's a true story that has been turned into a book, The Fox Hunt, and is even being made into a Hollywood film by producer Marc Platt (LaLa Land) and Academy Award winning writer Josh Singer (Spotlight). He came directly to Scarsdale from The Megyn Kelly show. Wow!
Also on the program was Mary Wasacz who shared her adventure trying to recapture her lovebird who flew the nest and ignited a neighborhood chase.
The event was hosted by Sandi Marx and produced by Scarsdale Adult School co-chairs Ann Sacher and Leesa Suzman, and Executive Director Jill Serling.
Kudos to SAS and everyone involved.
The Down-Low on Dental Implants
Details

Written by

Stacie M. Waldman

Hits: 3364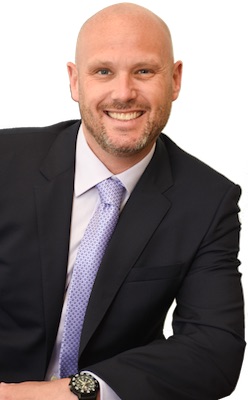 I remember the look on my kids' faces when they found their grandfather's dentures in the bathroom. We all had a good laugh but then the discussion turned towards all the issues he has with his dentures and his habit of clicking them in and out of place in his mouth. My kids may be forever traumatized. My sister brought up the potential for dental implants but he waved off all suggestions for improvements because of "…things I've heard," he said.
After extensive research online, I chatted with Dr. Benjamin Kur, a board-certified Oral and Maxillofacial Surgeon in his tenth year of practice. He regularly sees patients who are candidates for dental implants but have received incorrect information about low success rates, issues with infection or bone grafting. Dr. Kur answered some questions to set the record straight about modern dental implants.
Who is a candidate for a dental implant?
Patients who are candidates for implants have lost teeth, have teeth that cannot be restored or have had sustained trauma to the teeth.
What are the most common objections you hear from patients about why they are not considering a dental implant?
Many patients feel that age is a factor and this is no longer the case. Patients have also been told that they don't have enough bone for an implant and again, this is no longer a concern for us or them. Technological advancements, surgical techniques and computer guided surgery have essentially removed all variability from the equation. There are very few circumstances where an individual is NOT a candidate. The only time a dental implant may be contraindicated is if a patient has a pre-existing condition such as an endocrine issue or is immunocompromised. We have really come a long way in our specialty.
How long can one expect a dental implant to last?
Thanks to the incredible technology we have available to us today, I expect dental implants to last one's lifetime.
What is the process like from start to finish? When can a patient expect to be fully "utilizing" the implant as if it were a real tooth?
There are different circumstances that will determine if a patient can have the dental implant placed by the surgeon immediately or if it will be delayed. The literature does not support either and the success rates are within 5% of each other. However, in areas where there is a large infection or the bone is compromised, the implant placement is delayed until reconstruction and bone growth is achieved. This is usually three months from the removal of the teeth and/or bone grafting. The bone graft is utilized to prevent the original dimensions of the bone and extraction socket from resorbing, thus limiting the size of the implant planned. In areas where patients require surgery in the "cosmetic zone", or anterior part of the mouth, we place the implants immediately and work with the restoring dentist to fabricate a temporary crown so a patient never has a gap in their mouth. This is a huge advancement in oral and maxillofacial surgery because it limits the amount of time patients are without teeth and as well as the number of surgeries the patient must endure in order to achieve a final result.
Are there certain foods, drinks or activities that may be limited after an implant?
There are no limitations with diet other than when the implant is placed and the temporary (or loaded) crown is immediately placed. The patient cannot chew with the temporary crown as it may lead to micro-mobility and failing of the implant. We always tell patients that any food they can cut with a fork is safe to eat. Once the temporary crown is replaced with the permanent implant, there are no restrictions and patients feel their quality of life has improved because they can eat and drink anything with no worries.
Are there any downsides to dental implants?
There are really no downsides and in fact, it's the exact opposite Replacing a single tooth with a bridge, for example, destroys the adjacent teeth and the success rate for bridges is significantly lower than single or multiple implant placements.
Dr. Kur lives locally (in Scarsdale) and his office is in Hawthorne/Valhalla directly across the street from Westchester Medical Center. Parking is convenient with a valet on-site (no tips accepted). He is currently welcoming new patients.
Dr. Benjamin Kur
Westchester Oral & Maxillofacial Associates, PLLC
www.westchesteroralsurgery.com
914-592-0440