Arthur Rublin to Step Down from Board of Education After One Term: SBNC Seeks School Board Candidates
Details

Written by

Joanne Wallenstein

Hits: 3282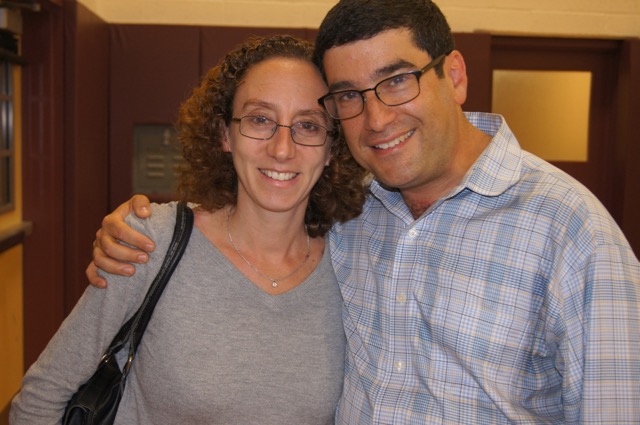 School Board member Arthur Rublin, who is eligible for re-election to the Scarsdale Board of Education, announced he will not be seeking nomination for a second term. Mr. Rublin has served on the School Board since 2015 and, for professional reasons, has decided not to seek a second term because he recently began a new professional opportunity.
Mr. Rublin commented: "I am grateful to the SBNC and Scarsdale School District voters for honoring me with the opportunity to serve the School District, its students, and the community at large."
Elizabeth (Liz) Guggenheimer, SBNC Chair stated: "On behalf of the SBNC, I would like to thank Art for his dedicated service to the school district and the community and wish him well in his future endeavors. We are pleased that Art, a longstanding community volunteer, plans to remain involved in Scarsdale and education activities through and after the end of his term."
Members of the School Board Nominating Committee (SBNC) are seeking to identify potential candidates to serve on the Scarsdale Board of Education. Over the next few weeks, SBNC members will recruit and review candidates to fill two seats for a three-year term commencing with the 2018-2019 school year.
The SBNC invites all Scarsdale School District residents to propose names of qualified individuals to serve on the Scarsdale Board of Education. A candidate must be at least 18 years old, a U.S. citizen, a qualified voter, and a resident of the Scarsdale School District for at least one year prior to the May 15th election date.

In addition to nominating a candidate to fill the seat currently held by Art Rublin, the SBNC will nominate a candidate to fill the seat currently held by Pamela Fuehrer, who is completing her first term and is eligible for re-nomination.
The SBNC held its first meeting of the season on January 21st and is now engaged in active outreach to build a robust candidate pool. The SBNC will nominate two candidates to the School Board by March 31, 2018 for the nonpartisan slate in the next school board election. The election is Tuesday May 15, 2018 at the same time and place as the school budget vote.
Interested School Board candidates should complete a biographical information form and submit it via email to the SBNC Chair, at sbncchair@gmail.com as soon as possible, but no later than 5:00 PM on Tuesday, February 27, 2018. Forms are on the SBNC website at www.scarsdalesbnc.com. Please see the "Join the School Board" tab or contact the SBNC Chair Liz Guggenheimer for further information.
Contacts:
Elizabeth M. Guggenheimer, Chair
Moira Crouch, Vice Chair
Scarsdale School Board Nominating Committee
sbncchair@gmail.com
Add a comment
Two Scarsdale Students Win the NYCLU's Bill of Rights Contest
Details

Written by

Joanne Wallenstein

Hits: 2554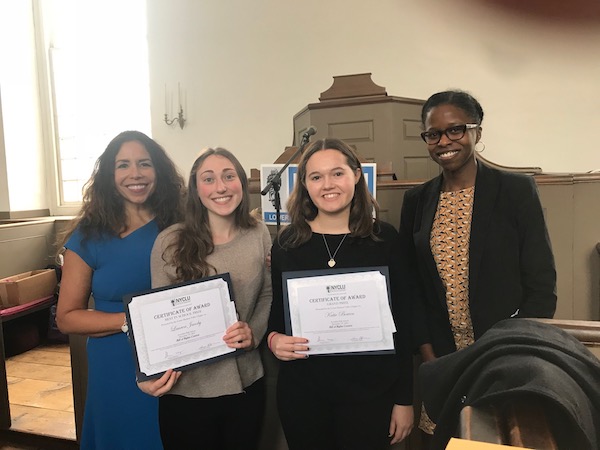 The Lower Hudson Valley chapter of the NYCLU (NY Civil Liberties Union) sponsors an annual contest on the Bill of Rights. It includes the seven counties of Westchester, Rockland, Ulster, Orange, Sullivan, Putnam and Dutchess. This year's Grand Prize winner was SHS senior Katie Bowen and the best in school prize winner was Lauren Jacoby. Both student winners are seniors in the AT Constitutional Law class at SHS and wrote on the issue of whether a police search of phone locations (to solve a theft in a school) should require a warrant.
Ms. Valentin has been taking SHS students in Criminal Justice to the Bill of Rights Day for the past seven years - and recently added students in the AT Constitutional Law class. This year, SHS teacher, Kate Krahl, joined them with her AT Government class.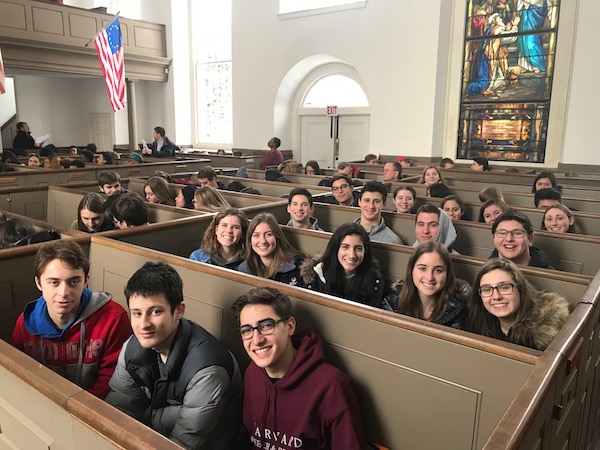 The photos feature students from the AT American Government and AT Constitutional Law classes attending the Bill of Rights Day on Dec. 15, 2017. The guest speaker was Attorney Consultant Rashida Robinson of the NYCLU who answered numerous questions on police searches and mobile devices.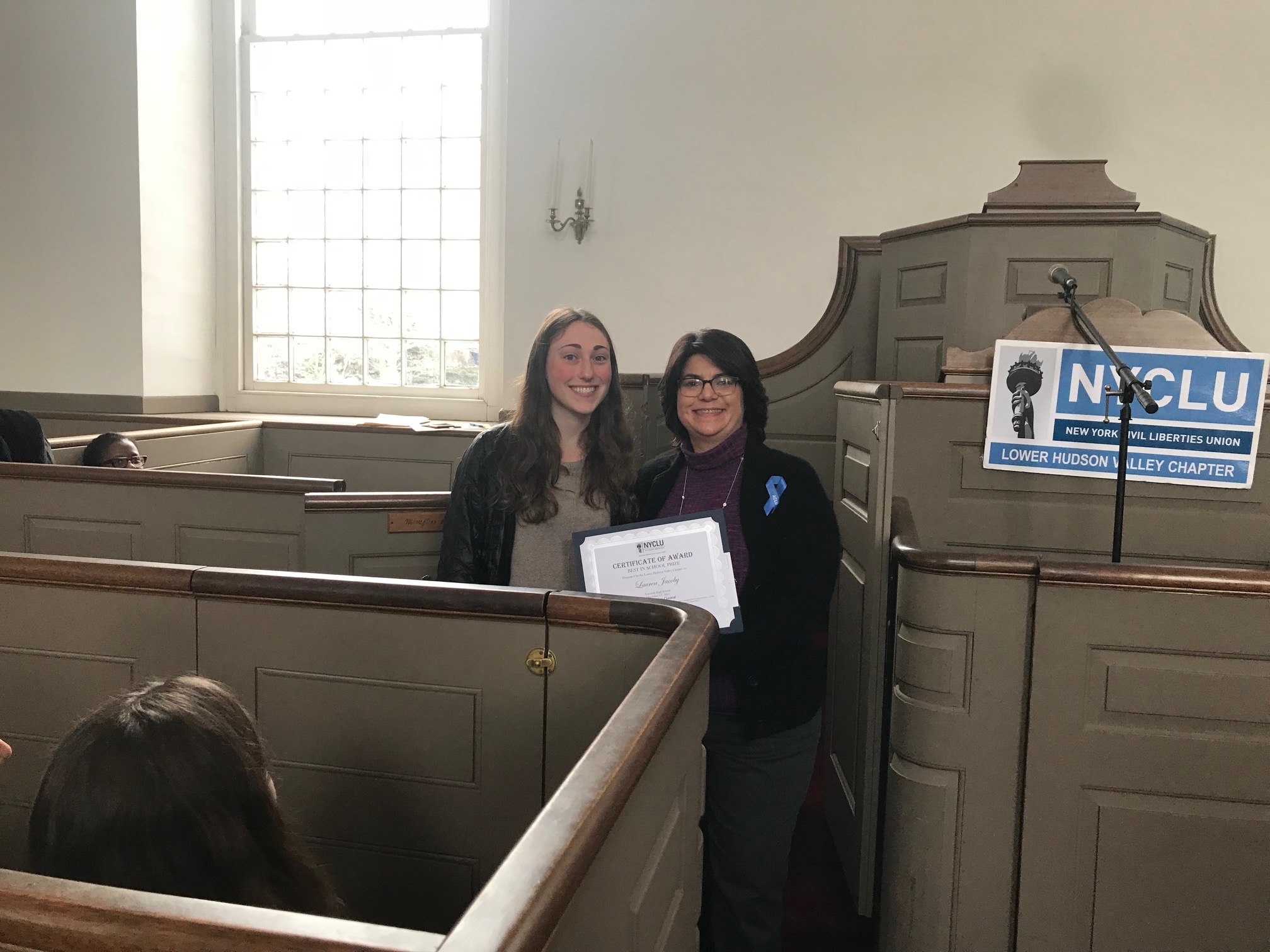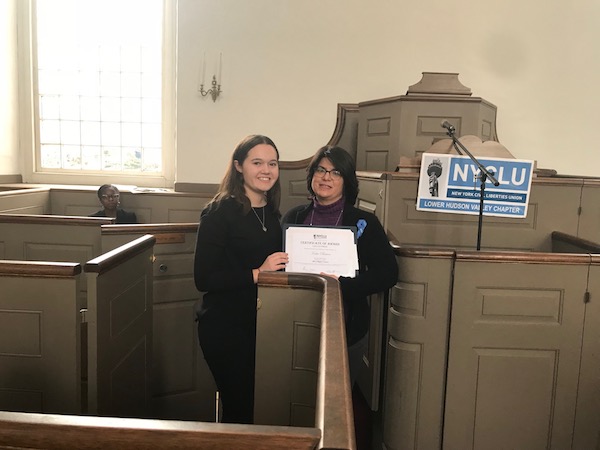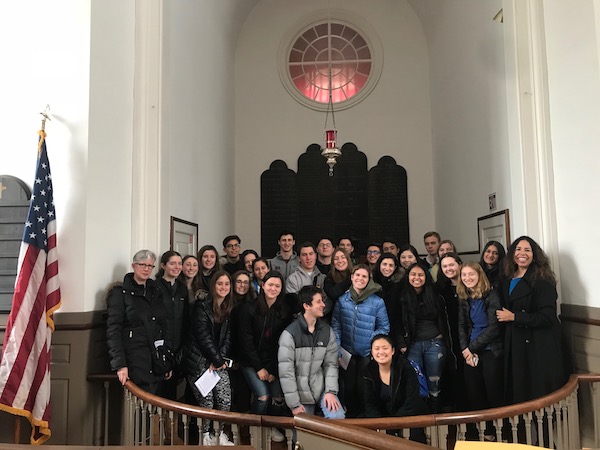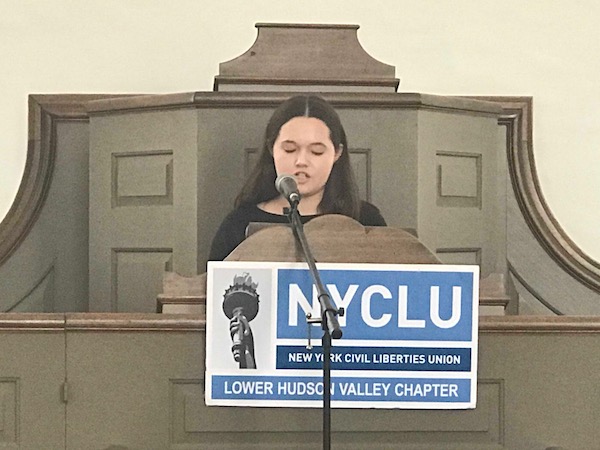 Add a comment
Favretti and McClure to Receive Thomas Sobol Service Award
Details

Written by

Joanne Wallenstein

Hits: 2619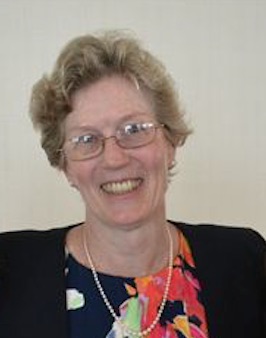 Two long time Scarsdale employees, Chief Financial Officer and Custodian of Taxes for the Village of Scarsdale Mary Lou McClure and SHS social studies teacher Maggie Favretti, will be the recipients of the second annual Thomas Sobol Award for Service to the Community. The announcement was made by Susan Greenberg, President of Scarsdale Edgemont Family Counseling Service, sponsor of the Award. These two recipients of the award will be honored at a luncheon to be held at 14 Harwood Court on the ground floor of the Harwood Building beginning at 11 AM on Tuesday January 23, 2018.

Mary Lou McClure administers all matters relating to finance in the Village as well as assisting with the preparation of the annual Village operating and capital budgets. Her budgeting and finance abilities have helped the Village Board to adopt consistently responsible annual operating budgets and a philosophy of cash to capital resulting in a lower debt burden and maintenance of Scarsdale's Aaa bond rating. Her work during her thirteen year tenure with the Village has resulted in significant service and efficiency enhancements to Village financial, budgeting and tax collection operations.

According to Steve Pappalardo, Village Manager, Mary Lou has exhibited a solutions oriented approach and a constant eye toward improving operational efficiencies. In 2007 Mary Lou was instrumental in evaluating solutions, selecting a vendor, and upgrading the Village's Financial/Enterprise Resource Planning system currently in use. She also modernized the tax receivable and tax lien systems. Mary Lou implemented online payment of the tax and water bills in 2008, and assisted in the implementation of online Recreation registration in 2009. She continues to pursue opportunities for automation, including document imaging and online inquiry and payment, all to provide more convenient and better service to residents.

Maggie Favretti is known for her scholarship, intellect,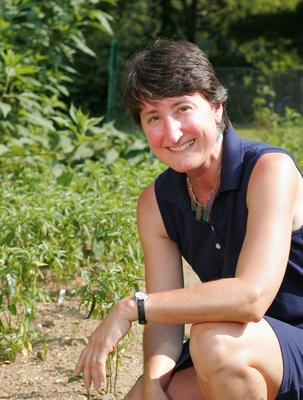 and indefatigable energy in designing courses, writing publications, and connecting student learning to real-world outcomes. Maggie earned a B.A in art history from Yale University and an M.A. in English from Middlebury College. She has published short works about the commodification of the American landscape, women's poetry during the Enlightenment, food history and local history. At the high school, Maggie works to develop interdisciplinary teaching and world history programs. She has served as adviser to various high school clubs as well as serving on many committees beyond the confines of SHS such as the World History Association, the College Board and various historical associations.

Superintendent of Schools Thomas Hagerman commented, "Maggie has connected with countless students, families, and community members not only because of her dedication to the school and to education in general but also because of her belief that we each have the capacity to improve the world around us through individual dedication and collective effort – a belief she has exemplified throughout her career. We are delighted that Maggie is this year's recipient of the Sobol Award."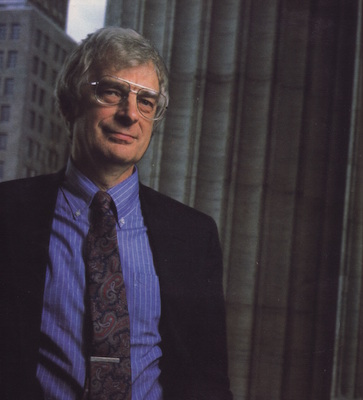 Dr. Sobol was one of the nation's leading educators who, from 1971-1987, served as Scarsdale's Superintendent of Schools, then as New York State Commissioner of Education from 1987-1995, and subsequently as Professor of Education at Columbia Teachers' College, until his retirement in 2006. The New York Times characterized Dr. Sobol as a "fervent advocate for imposing broad academic standards, subsidizing poor urban districts, empowering parents and teachers to make policy, and promoting a multicultural curriculum." He firmly believed that educational excellence in the classroom must be combined with support at home and that ALL children should have the opportunity to learn.

While in Scarsdale, Dr. Sobol was instrumental in helping to establish the Scarsdale Community Youth Service Project, a unique collaboration between the Village and the Schools and administered by SFCS, providing significantly to the well-being of students in the Middle and High Schools. The objective of this award is to recognize two employees who work in Scarsdale, one from the Village and one from the Schools, for their distinguished service to the community over a period of years, and like Dr. Sobol, set an example of professional skill and loyalty to the community. The intent is to convey to the people who work in Scarsdale that its residents appreciate their efforts, and at the same time to honor the memory of Tom Sobol.

Following his tenure as State Commissioner of Education, Dr. Sobol returned to Scarsdale and served as a Board member of SFCS, chairing its Long Range Planning Committee where his final report was well recognized for its perception and written eloquence. In 2007 he was the recipient – with his wife Harriet – of the SFCS Open Door Award for service to the Community. Dr. Sobol passed away on September 3, 2015 after a long and valiant battle with Parkinson's Disease.
Add a comment
Forest Yin Spa Closed Again After Arrest of Unlicensed Masseuse
Details

Written by

Joanne Wallenstein

Hits: 3825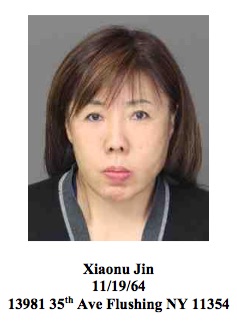 Another masseuse has been arrested for practicing without a license on Central Avenue in Hartsdale. On January 9, 2018 members of the Greenburgh Street Crime unit arrested Xiaonu Jin, born 11/19/64, for violating New York State Education Law 6512 (sub1), Unauthorized Practice of a Profession at Forest Yin Spa on 100 North Central Avenue in Hartsdale.
The Greenburgh Police Street Crime Unit and the Drug and Alcohol Task Force completed a short-term investigation into the Unauthorized Practice of a Profession.
Xiaonu Jin purported herself as a licensed massage therapist without having the requisite state license. She was transported to police headquarters where she was booked, processed, and released on one hundred dollars bail. Forest Yin Spa was closed by the Town of Greenburgh Building Department.
Add a comment
WeRun for Hope in Annual 5K Jingle Ball Run
Details

Written by

Joanne Wallenstein

Hits: 1458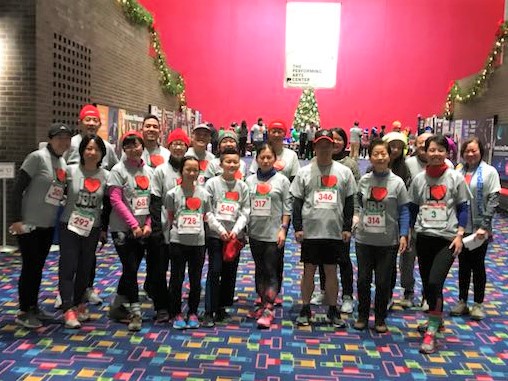 On a snowy Saturday December 9, while most stayed warm and prepared for the first wintry storm, the Scarsdale based WeRun club teamed up with local residents for a twenty-two member "WeRun for Hope" group and raised funds for the annual 5K Jingle Bell Run at SUNY Purchase. The Jingle Bell run is a national wide fund raising event for the Arthritis Foundation. Another charity fun run job was well done by this local, spirited, and vibrant running club in 2017.
Add a comment