Scarsdale Girls Field Hockey Team Has Big Shoes to Fill
Details

Written by

Emmeline Berridge

Hits: 2770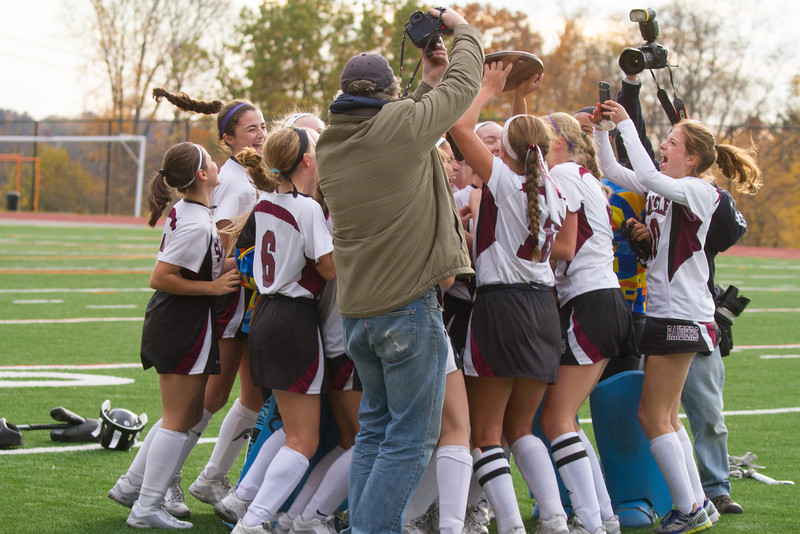 The Scarsdale Varsity Field Hockey Team has definitely made its mark in the history of Scarsdale athletics. They are the reigning Section 1 and regional champions, and competed in the state final game last year. What comes next? Rising sophomore Elizabeth Scarcella, who was one of two freshmen on the team last year said, "We have pretty high standards that we hope to meet."
The squad will lose 5 crucial members going into the season. Seniors Emma Coleman, Erin Nicholas, Angie Burns, and Jilly Mehlman all received all state honors. Nicholas continues playing field hockey for Middlebury this fall.
Preseason training for the Raiders began the week of August 22nd, and the eight rising seniors hope to fill the leadership role in the upcoming season. Elizabeth mentioned the large number of "role models and leaders for lower class men," which will help in the transition.
"I'm excited," said senior attacker, Audrey Shaev. "We have a lot of rebuilding to do, but we are ready". The field hockey team is always known for their camaraderie and team spirit, and the seniors have no intention of stopping that tradition. I can't wait for the season to start. People don't expect us to do that well after losing the seniors. We want to surprise them".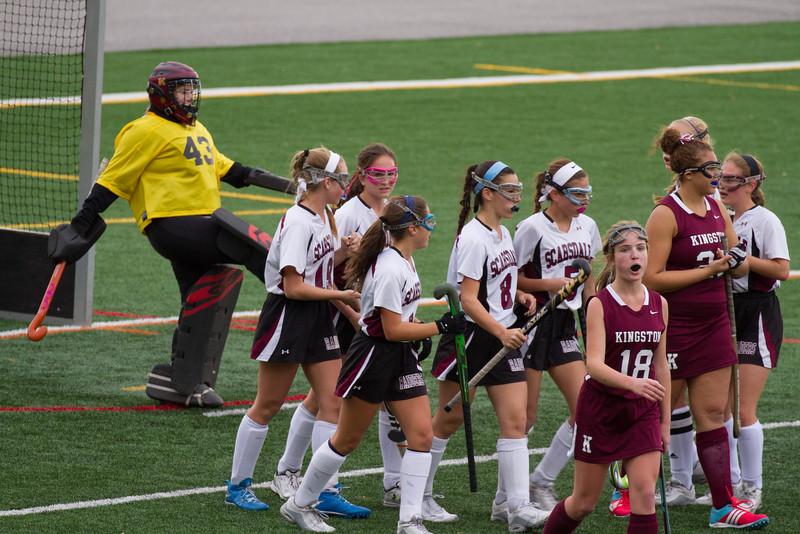 Add a comment
Scarsdale Swimmers Stand Out at Swim Conference Championship
Details

Written by

Joanne Wallenstein

Hits: 2030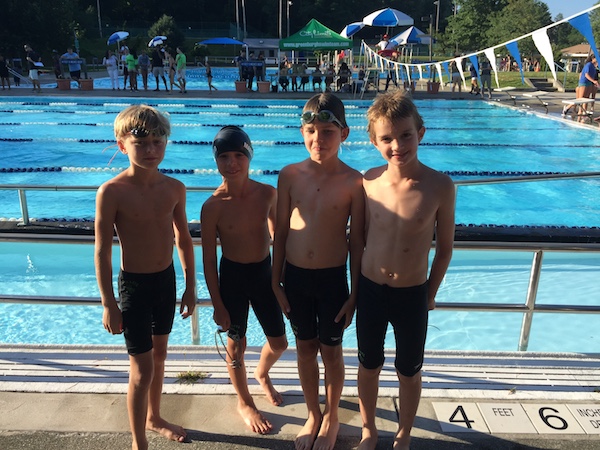 Scarsdale boys from the Wykagyl Country Club excelled at the Westchester Swim Conference championship finals from August 4 -10 at Westchester Country Club. Here are the results for the Scarsdale boys swimming for Wykagyl:
Charles Lemerond (age 7) is a rising 3rd grader at Heathcote who made his first conference appearance this year
8th Boys 8&U 25 Yard Fly
2nd Boys 8&U 100 Yard Free Relay
5th Boys 10&U 200 Yard Free Relay (with Kieran)
Kieran Lee (age 9)
4th Place Boys 10&U 50 Yard Free
3rd Place Boys 10&U 50 Yard Back
1st Place Boys 10&U 50 Yard Breast
5th Boys 10&U 200 Yard Free Relay (with Charles)
Aidan Lee (age 11)
1st Place Boys 12&U 50 Yard Free
1st Place Boys 12&U 50 Yard Back
2nd Place Boys 12&U 50 Yard Breast
1st Place Boys 13&U 200 Yard Free Relay
Megan Lee (age 13)
1st Place Girls 14&U 100 Yard Free
1st Place Girls 14&U 100 Yard Breast
2nd Place Girls 14&U 100 Yard Fly
1st Girls 13&U 200 Yard Free Relay
Brendan Lee (age 14)
1st Place Boys 14&U 100 Yard Free (tied with Justin)
1st Place Boys 14&U 100 Yard Back
3rd Place Boys 14&U 100 Yard Breast
1st Boys 17&U 200 Yard Free Relay
Ryan Lee (age 17)
3rd Place Boys 17&U 100 Yard Back
2nd Place Boys 17&U 100 Yard Breast
1st Boys 17&U 100 Yard Fly
1st Boys 17&U 200 Yard Free Relay
Justin DiSanto (age 14)
1st Place Boys 14&U 100 Yard Free (tied with Brendan)
2nd Place Boys 14&U 100 Yard Back
5th Boys 14&U 100 Yard Fly
Add a comment
A Feast of the Fragrant Flavors of Turkey at Turkish Cuisine
Details

Written by

Judie Dweck

Hits: 3179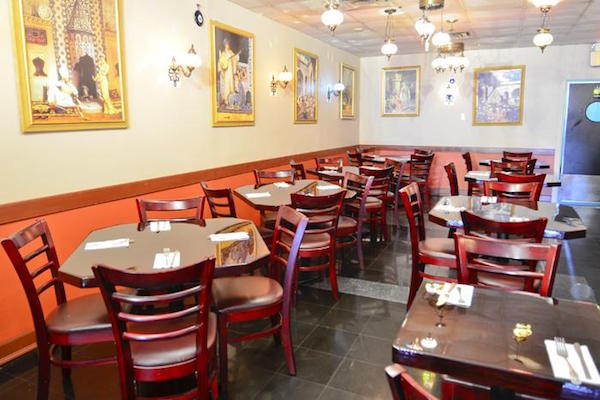 While walking down Mamaroneck Avenue in White Plains, one notes the wide varieties of restaurants, from Asian to Indian, to Latin, Italian and Southern. At one point, you notice a very straightforward sign, announcing Turkish Cuisine. The sign may not stand out, but the aroma emanating from within will beckon you to enter. Turkish Cuisine opened ten years ago by owner and chef Apo Kilic. The delightful and welcoming Kilic was an art history teacher in his native Turkey. His artistic qualities led him to his career of choice in the culinary field, where each dish is lovingly prepared and presented simply and tastefully. His skill at using the correct proportion of herbs and spices in his dishes results in truly delicious authentic dishes from Turkey and the Mediterranean. "I love creating and cooking and interacting with my guests. Cooking makes me happy. Our food is very healthy. We use fresh vegetables, grains, olive oil and nuts among our ingredients. Everything is prepared from scratch every day." Kilic indicated that "To be successful, it is important to be present at all times. My goal for the future is to keep this restaurant the best it can be. I shop for the freshest ingredients, do the cooking, and oversee all aspects of Turkish Cuisine. This would not be possible if I expanded to additional locations. When I greet a guest at Turkish Cuisine, it is like inviting family to dine at my home."
As you enter this informal storefront, a showcase will catch your eye, filled with the abundant, colorful assortment of salads, dips and appetizers. Another case is brimming with flat skewers of kebabs of meat and chicken waiting to be grilled. A rotating gyro machine is filled with the spiced meat mixture waiting to be thinly sliced to order for the special and popular gyro.
When you move past this counter, note that Turkish Cuisine has evolved into a full service restaurant. It seats from 35 to 40 guests. Charming mosaic Turkish chandeliers of many sizes glow on the walls and hang from the ceiling to enhance the very simple space. Scenes of Turkish life add to the décor.
In France you may start your meal with hors d'oeurves. In Italy antipasti and in China dim sum. In Turkey, you will be treated to mezeler, both hot and cold. At Turkish Cuisine, we started with a mixed cold appetizer. The familiar hummus with chick peas and tahini was flavored with fresh lemon juice, olive oil and just enough garlic to add zest. Soslu patlican was a superb dip of fried eggplant with tomatoes and peppers. Babaganush was prepared with the popular eggplant. Here the smoked eggplant is mashed with tahini, lemon juice, garlic and olive oil, resulting in a hearty spread. Tabule, the cracked wheat salad, with fresh tomatoes, cucumber, parsley mint and olive oil was most refreshing. Lebni, fragrant with mint walnuts, garlic and olive oil completed our platter.
Warm strips of pita bread were offered with our cold appetizers. Other tasty cold appetizers include dolma, rice stuffed grape leaves, ezme, a salad dressed with pomegranate molasses and muhamarra, and a roasted red pepper dip. Among the hot appetizers we loved the sigara boregi, fingers of fila pastry rolled around feta cheese to form cigar shaped pastries, fried to a golden crispness. Zucchini pancakes enhanced with carrots, parsley and feta. Falafel, the ever-popular chick pea fritters, round out the hot starters. It is easy to make a meal of these hot and cold appetizers. Turkish Cuisine also prepares a red lentil soup and a variety of salads to enhance your first course.
Entrees of lamb, chicken, seafood and vegetables are plentiful here. For the vegetarian, stuffed cabbage, sautéed spinach, rice and vegetable casserole are some options. We especially enjoyed Adana kebab, named for one of the larger cities in Turkey. Two flat long metal skewers were threaded with ground lamb seasoned with pepper and pepper paste and grilled. We enjoyed ours on pita bread with lettuce and tomato. It was nicely wrapped for neat easy eating. Kofte, lamb patties, lamb chops, grilled chicken, and a mixed grill are other fine choices. Seafood selections of baked branzino, baked salmon, and grilled shrimp are gently seasoned to bring out the flavor of the very fresh fish. We enjoyed the rich shrimp casserole presented in an oval gratin dish. The abundant amount of sautéed shrimp with garlic, earthy mushrooms, thickly sliced, and tomato cream sauce with mozzarella cheese was served with rice and was a hearty and most delicious dish.
When time is of the essence, enjoy taking out sandwiches on pita. Gyros, Adana kabobs, falafel, grilled chicken and babaganush are possibilities, each carefully wrapped for easy eating.
For dessert enjoy the housemade fila layered walnut filled baklava, or rice or almond pudding. A cup of Turkish coffee is a fine ending to your meal. After consuming this potent cupful, we turn the cup over into the saucer. The coffee grinds settle into a design which declares your fortune. Ours seemed to say, you will enjoy many Turkish meals at Turkish Cuisine in White Plains.
A 3 course lunch menu is offered during the week consisting of soup, salad or appetizer, a main dish and dessert. The choices are varied and it is a good value. An extensive catering menu is offered as well. I have been a guest at a get-together catered by Turkish Cuisine recently and it was a unique and delightful experience.
At your home or theirs, enjoy the fragrant flavors of Turkish food as prepared at Turkish Cuisine in White Plains.
Turkish Cuisine
116 Mamaroneck Avenue
White Plains
914 683 6111
http://turkishcuisinewhiteplains.com/7295
Zucchini Pancakes
1 pound zucchini, trimmed and coarsely grated
2 cups chopped green onions
4 eggs, beaten
½ cup all purpose flour
1/3 cup chopped fresh dill or 1 ½ Tbsps. dry dill
1/3 cup chopped fresh parsley
2 Tbsps. chopped fresh tarragon or 2 tsps. Dry tarragon
½ tsp. salt
½ tsp. black pepper
3 ounces crumbled feta cheese
Olive oil as needed to coat the skillet
Put the grated zucchini in a colander. Sprinkle with salt. Let it stand for 30 minutes. Squeeze out the water from the zucchini with a few layers of paper towels. Place the drained zucchini into a medium bowl. Add the next 8 ingredients and mix well. Fold in the crumbled feta. At this point the mixture can be refrigerated covered for a few hours. Mix again before using. Heat oven to 300 degrees and place a baking pan in it. Cover the bottom of a non stick skillet with olive oil. Heat over medium high heat. Drop mixture by heaping tablespoonful onto the skillet. Repeat with all batter in batches. Fry until golden brown on both sides or about 3 minutes on each side. As you complete each batch place on heated baking pan to keep them warm. Serve hot.
Add a comment
Congregation Kol Ami of White Plains Wins Award for LGBTQ Inclusion Initiatives
Details

Written by

Joanne Wallenstein

Hits: 1729
Congregation Kol Ami in White Plains, a Reform Jewish Synagogue, has received the 2017 Belin Award from the Union for Reform Judaism. As part of the URJ's vision of Audacious Hospitality, out of over 900 Reform Congregations in North America, Kol Ami is one of only eight URJ Congregations to receive this award for 2017.
This award is given to synagogues that display exemplary work in engaging current members and welcoming people in thoughtful and creative ways. In order to win this award, Kol Ami showed how dedicated they are to be providing a greater level of understanding and commitment to the LGBTQ community with such things as an Annual Pride Shabbat, gender neutral bathroom facilities, an LGBTQ Bulletin Board full of resources and outreach, and specific new inclusionary prayers in their Shabbat and High Holy Day Prayer Books.
Kol Ami also hosted numerous events in the last two years which were open to not just their congregants, but to anyone in the local Westchester communities. Some of the featured speakers included, Zachary Drucker; Producer and Actress in the Golden Globe winning TV series "Transparent", Marc Solomon; National Campaign Director for "Freedom to Marry", Andrew Solomon; author of the best-selling book "Far From the Tree", and Max Antman; Legislative Assistant at the Religious Action Center and an advocate on Capitol Hill.
Rabbi Tom Weiner said, "In all prayers, songs, Torah Readings, mediations, responsive readings.... The LGBTQ community was invisible. The way women used to be; the way people with disabilities use to be; the way non-Jews use to be. There we'd be, sitting at our meetings of the Board, or the staff, or the clergy, or the school committee patting ourselves on the back at how accepting we are. But apparently we weren't doing a very good job of saying it out loud, saying it clearly enough or often enough, or directly to the people who need to hear it the most. So now we are making sure we are."
Congregation Kol Ami will be recognized for this milestone accomplishment at the 2017 URJ Biennial in Boston, MA this December. If you have further interest in Congregation Kol Ami please visit: www.nykolami.org.
Add a comment
A Call to Action on Pesticides in Scarsdale: Letter to the Editor
Details

Written by

Jane Glaser

Hits: 2611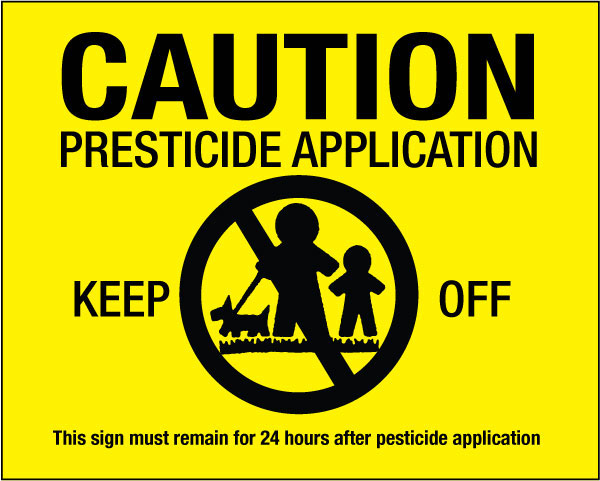 This is a letter from Scarsdale residents Deborah Hemel, Darlene LeFrancois, and Michelle Sterling. They urge Scarsdale homeowners to stop using harmful pesticides on their lawns.
Dear neighbors,
We are writing to ask you to join us in an effort to improve the health of our community.
Many households in Scarsdale opt for natural lawn care and pest control, however some homeowners continue to employ companies that utilize chemical pesticides, insecticides, herbicides, fungicides and fertilizers. Medical professionals have become increasingly concerned about the safety of such chemicals, especially when used in residential settings. Mounting laboratory and epidemiological data shows that commonly used lawn care and pest control products contain human carcinogens, endocrine disrupters and neurotoxins. Unfortunately, such chemicals persist in our environment long after the little yellow warning signs come down. In addition to landscapers and exterminators, children and pets who play outdoors are at highest risk of exposure.
Each of us has the right to apply whatever products we choose to our property, however the decisions we make affect not only our own families, but our neighbors as well. Chemicals travel by air and by water, by shoe and by paw. One neighbor's decision to apply dangerous chemicals to his or her property has the potential to affect surrounding neighbors, even those who choose not to utilize such chemicals themselves.
All of us in this community are dependent upon each other to create a safe environment for ourselves and our children. Please join us in utilizing natural lawn care and pest control.
For more information, please go to:
www.beyondpesticides.org
Sincerely,
Deborah Hemel, MD
Darlene LeFrancois, MD
Michelle Sterling
Add a comment