Mark Gerson: The Telling: How Judaism's Essential Book Reveals the Meaning of Life: On Zoom from Scarsdale Synagogue
Date:
Friday, March 19, 2021 7:00 pm - 8:00 pm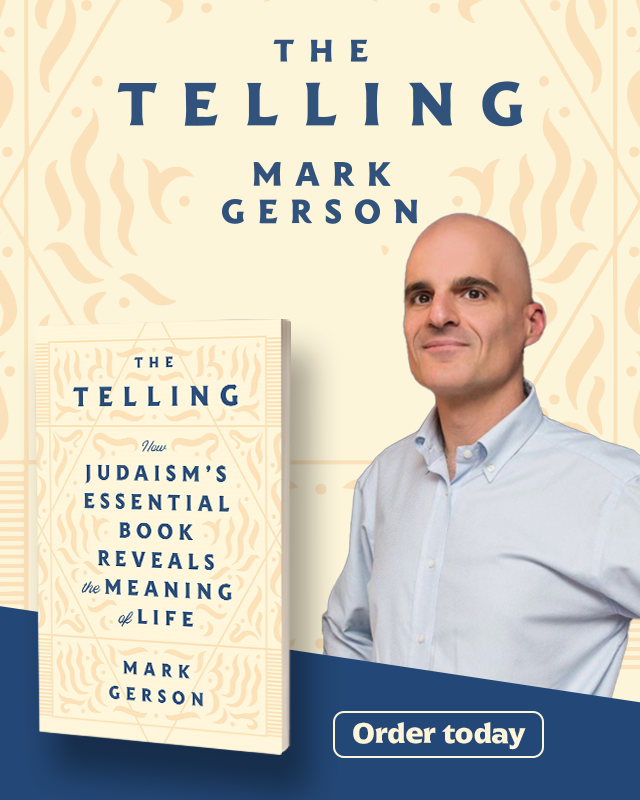 Speaker at Scarsdale Synagogue - Mark Gerson: The Telling: How Judaism's Essential Book Reveals the Meaning of Life
Friday, March 19, 7:00 p.m.
To attend: Email Temple Administrator, Fawn Mendel at fawn@sstte.org if you are interested in receiving the zoom link.
Following the 6:15 p.m. service, Scarsdale Synagogue's Brotherhood presents Mark Gerson. Mark is beginning a national virtual tour ahead of the publication of his book on the Haggadah, The Telling: How Judaism's Essential Book Reveals the Meaning of Life — which will be published by St. Martin's Essentials in March. It promises to be one of the most important Jewish books of the year. You might have already heard Mark's popular podcast, The Rabbi's Husband. The podcast is noted for having the world's most interesting people discuss their favorite Torah passage. Previous guests include Senators Cory Booker, Bill Cassidy, Tom Cotton and Marco Rubio, Congressmen Mike Gallagher, Josh Gottheimer and Max Rose, Ambassadors Michael Oren and Ron Dermer, Rabbis Matt Gewirtz, Jonah Pesner, Moshe Schneiner, and David Wolpe, Pastors Teo Hayashi, Rick Pino, Samuel Rodriguez and Robert Stearns, authors Yossi Klein Halevi, Sarah Hurwitz and Bret Stephens, Yale Law School Dean Heather Gerken, Yeshiva University President Ari Berman and Hebrew Union College President Andrew Rehfeld, Professor AJ Levine and Marc Brettler, NFL players Tiki Barber and Benjamin Watson and many others. Mark is the co-founder and Chairman of United Hatzalah, the crowd-sourced system of volunteer first responders that enables Israelis to be treated within the three minutes that separate life from death following a trauma. He is also the co-founder and Chairman of African Mission Healthcare, which supports the work of Christian missionary physicians in Africa. He can discuss the work of these organizations in his session as well. As a part of Scarsdale Synagogue's adult learning curriculum, Mark would be delighted to conduct a Zoom conversation about the lessons we learn from the Exodus story and at the Pesach Seder. This session will likely leave your members with a renewed appreciation of our treasure (the Torah), while enabling them to make their Pesach Seders what they should be: the most meaningful, important and interesting evening of the Jewish year.
Scarsdale Synagogue is a reform Jewish congregation located at 2 Ogden Road, Scarsdale, NY. 10583. 914-725-5175. www.sstte.org