Westchester: History of an Iconic Suburb
Date:
Sunday, March 07, 2021 3:00 pm - 4:00 pm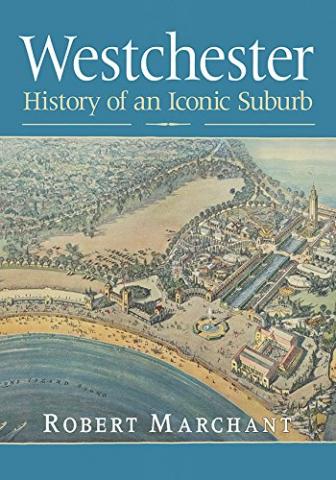 Join the Scarsdale Library on Sunday March 7 at 3 pm for a virtual conversation with the author Robert Marchant to hear about his new book Westchester: History of an Iconic Suburb. This live virtual event will provide an informative and lively dialogue on Westchester's fascinating and often surprising past, moderated by Jordan Copeland. This book examines four centuries of development in Westchester uncovering "a complex and often surprising narrative of slavery, anti-Semitism, immigration, Jim Crow, silent film stars, suffragettes, gangland violence, political riots, eccentric millionaires, industry and aviation, man-made disasters and assassinations."
Robert Marchant is a staff reporter at Hearst Media in southern Connecticut and the Greenwich Time newspaper. He lives with his family in Croton-on-Hudson, NY. Jordan Copeland is a Scarsdale resident and member of the SPL and SHS Board of Trustees who has researched extensively and given many presentations about the history of Scarsdale.
This event is sponsored by The Scarsdale Forum, League of Women Voters Scarsdale, Scarsdale Historical Society and Scarsdale Public Library.