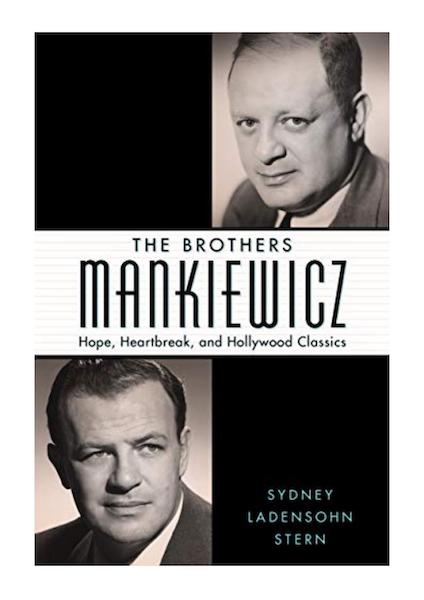 This event has been postponed as the Scarsdale Woman's Club is closed.

The Brothers Mankiewicz with Sydney Ladensohn Stern

The night before she begins prime time appearances on Turner Classic Movies (TCM), former Scarsdale resident Sydney Ladensohn Stern will speak on March 26 at 7:30 PM at the Scarsdale Woman's Club about THE BROTHERS MANKIEWICZ: Hope, Heartbreak, and Hollywood Classics, her dual biography of Herman (1897-1953) and Joseph L. Mankiewicz (1909-1993.) With Orson Welles, Herman wrote Citizen Kane and shared its only Academy Award. Joe earned the second pair of his four Oscars for writing and directing All About Eve, which also won Best Picture. The Brothers Mankiewicz examines the brilliantly successful but deeply dissatisfied brothers through their lives and loves, triumphs and disappointments. From the antics of the Marx Brothers through the star-crossed making of Cleopatra, their story is also the story of Hollywood, from silent to talkies to the studio system's ultimate demise.

Sydney Stern will appear on Turner Classic Movies (TCM) on March 27-29 for its Mankiewicz Family Weekend, which will feature three nights of primetime Mankiewicz films. The freelance writer and former Scarsdale Inquirer editor and columnist ("Suburban Exposure") is also the author of Gloria Steinem: Her Passions, Politics, and Mystique, and Toyland: The High-Stakes Game of the Toy Industry. Bronx River Books will have books for sale and signing.
Categories