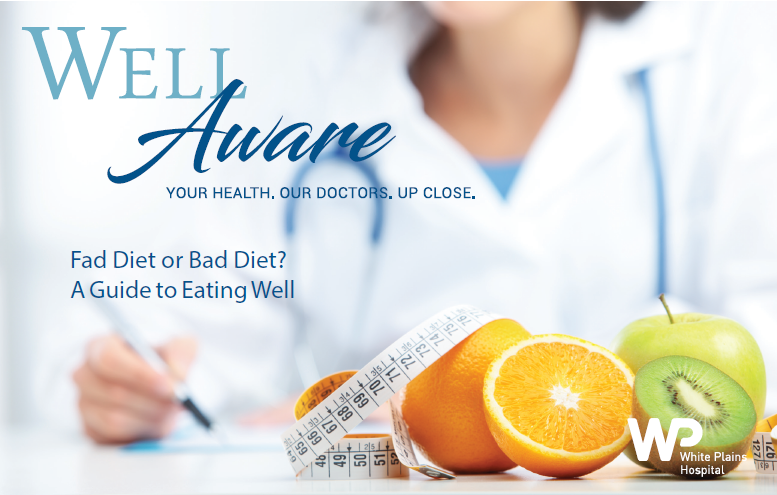 Paleo. Keto. Intermittent Fasting.
With so many trendy diets, how do you know which one is actually good for you? Oncology Nutritionist Cheryl Leslie and Registered Dietitian Elizabeth DeRobertis dive into the diets everyone seems to be talking about in 2020, discussing the pros and cons and how these diets may impact your risks for chronic disease.

For more information, contact Amanda Gonzalez at (914) 849-7160, or click here:

I have included images for both events. Please let me know if there is any other information you need from me.
Well Aware: Fad Diet or Bad Diet? A Guide to Eating Well
March 31, 2020
6:00PM-7:00PM
White Plains Hospital Center for Cancer Care
2 Longview Ave
White Plains, NY 10601
Cost: Free
Categories