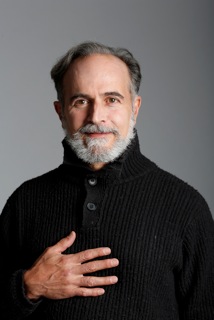 The Operatic Legacy of Giuseppe Verdi
A free Zoom presentation on Wednesday, January 27, 2021 at 10 a.m.
The Music Section of the Scarsdale Woman's Club has arranged for August Ventura to present a program titled: On Golden Wings: Exploring Verdi's Enduring Legacy. He will explore such questions as: Is traditional opera still meaningful? Does opera have the power to be an agent for social and/or political change? Mr. Ventura's fascinating, multi-media presentation will answer both questions with a resounding, undeniable "yes."
The presentation on Verdi's enduring legacy will explore how opera was a unifying force in creating a national identity for Italy while under Austrian domination. Verdi -- both the artist and the humanitarian -- was an indispensable force in Italy's Risorgimento. Filmed content will include Visconti's Senso, RAI-TV's La vita di Verdi, a US Government newsreel on Toscanini, and August Ventura's own performance/interview footage.
August Ventura is an architect, author, and filmmaker who explores the world of traditional opera in articles, lectures, and through the medium of documentary film. An ardent devotee of the life and works of Giuseppe Verdi, Ventura has focused on the composers legacy.

Ventura's film screening of "27" and the round-table discussion was the inaugural event at the five-day Bicentennial Conference "Verdi's Third Century" at New York University Casa Italiana.
The program is offered free of charge to club members and is open to the public.
Please sign on to the program at 9:45 a.m.
Meeting ID: 836 2167 3491 Passcode: 688861 One tap mobile
+16465588656,,83621673491#,,,,,,0#,,688861# US (New York)
+13126266799,,83621673491#,,,,,,0#,,688861# US (Chicago)

https://us02web.zoom.us/j/83621673491?pwd=SjFsTVQzcHd0UCtiMks1WGh0QlV1Zz09
Join Katie Karkheck from the Scarsdale Library for a new Book Club, "Books You May Have Missed". The first title is Girl Waits with Gun by Amy Stewart.
January 27th at 7:00PM
Constance Kopp doesn't quite fit the mold. She towers over most men, has no interest in marriage or domestic affairs, and has been isolated from the world since a family secret sent her and her sisters into hiding fifteen years ago. One day a belligerent and powerful silk factory owner runs down their buggy, and a dispute over damages turns into a war of bricks, bullets, and threats as he unleashes his gang on their family farm. When the sheriff enlists her help in convicting the men, Constance is forced to confront her past and defend her family — and she does it in a way that few women of 1914 would have dared.
You will receive a Zoom invite when registering, please be sure to include your email address.
Event Link: https://bit.ly/382Zc6n
Categories