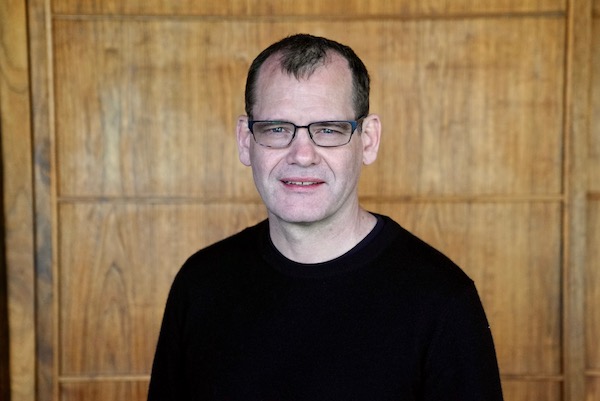 The Scarsdale Rotary Club cordially invites members of the community to attend a ZOOM meeting on Tuesday April 20 at noon, for a presentation on Mindfulness, Stress and Social Connection by guest speaker and scholar, Professor John D. Dunne. A brief question and answer period will follow his presentation.

John Dunne's work focuses on Buddhist philosophy and contemplative practice, especially in dialog with Cognitive Science. His publications range from technical works on Buddhist epistemology to broader works on the nature of Buddhist contemplative practices such as Mindfulness. He speaks in both academic and public contexts, and he occasionally teaches for Buddhist communities, most notably the Upaya Zen Center in Santa Fe. In addition to serving as a faculty member for the Center for Healthy Minds, he is a Fellow of the Mind and Life Institute, where he previously served on the Board of Directors. Dunne also serves as an academic advisor for the Ranjung Yeshe Institute.

Dunne is the Distinguished Chair in Contemplative Humanities through the Center for Investigating Healthy Minds at the University of Wisconsin-Madison. He also holds a co-appointment in the Department of East Asian Languages and Literature. Until January 2016, he was Associate Professor in the Department of Religion and the Graduate Division of Religion at Emory University.
John D. Dunne is a graduate of Scarsdale High School (1979), Amherst College and received his Ph.D. in the Study of Religion from Harvard University (1999).
Tuesday, April 20, 2021 at noon
There is no fee for attendance. You may join the ZOOM meeting at this link:


The Fox Meadow Parent Teachers Association (PTA) Abilities Awareness and the Diversity and Inclusion Committees are pleased to invite the Scarsdale community to hear Dr. Rachel Busman, who will speak about 'Identifying Anxiety and Related Mental Health Red Flags in Children and Teens Especially during the Pandemic' on April 20 at 7:30pm. Dr. Busman will also present on the issue of anxiety among children with special needs.
Dr. Busman is the senior director of the Anxiety Disorders Center and director of the Selective Mutism Service at the Child Mind Institute in New York city. She leads a team of clinicians providing evaluation and innovative treatment to children with selective mutism. She is the former president of the Selective Mutism Association, the nation's largest network of professionals, families, and individuals with selective mutism.
Dr. Busman has extensive experience providing cognitive behavioral therapy (CBT) to children, teenagers and young adults struggling with anxiety disorders, school difficulties and behavioral problems. She also has specific interest and expertise in the evaluation and treatment of obsessive-compulsive disorder, separation anxiety disorder, social anxiety disorder and specific phobias.
She has worked with children in both inpatient and outpatient settings at a major academic medical center, where she directed a multidisciplinary team. Dr. Busman has taught and supervised psychiatry residents and child psychiatry fellows, and lectured extensively on a variety of topics, including the evidence-based assessment and treatment of anxiety disorders in children and teens.

This event is open to all Scarsdale residents, teachers, students, administration, and staff. If you have any questions that you want to send ahead of time, please submit them here. Registration for this event is required; you may find the Zoom registration link here. If you have any questions about the event, you may write Rachana Singh or Mayra Kirkendall-Rodriguez.
Categories