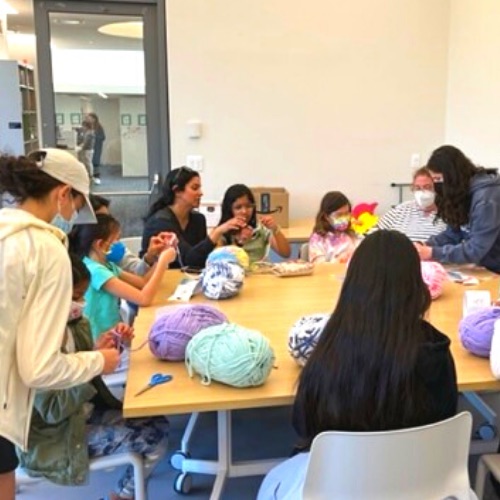 Scarsdale High School students, Marin S. and Emily H., are leading this weekly crochet club for kids in Grades 3 through 6. Crochet Club will be held on Sundays during the school year, starting at 3 PM, in the Children's Program Room at Scarsdale Public Library, 54 Olmsted Road.
All levels are welcome - from the complete crochet novice to the experienced crochet kid! All supplies will be provided, but please feel free to bring your own crochet materials with you if you like.
Please provide parent/guardian contact information (required for kids under 10 and recommended for kids 10 and older) and register prior to attending Crochet Club.
Categories