Steamed Mussels: A Heart-Healthy Recipe from Half Moon Restaurant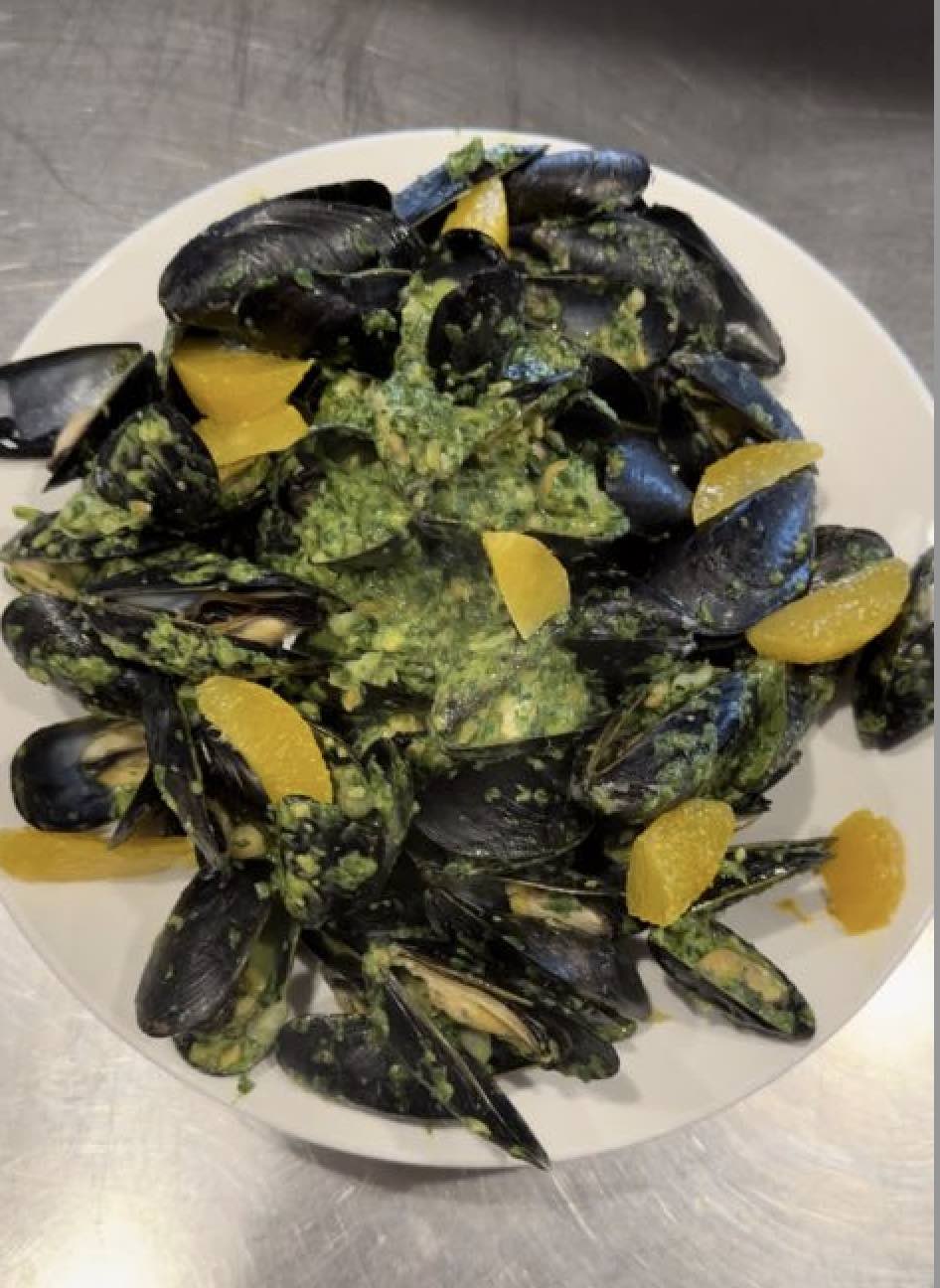 As part of the "What the Doctor Ordered" series from White Plains Hospital, they asked some local restaurants to create heart-healthy meals with five cardiologist-approved ingredients. White Plains Hospital Director of Cardiogenetics Dr. Marc Waase challenged Andy Bennett, Executive Chef at Half Moon Restaurant, to create a dish using mussels, almonds, chickpeas, oranges, and low-fat Greek yogurt.
Chef Andy created a Steamed Mussels dish with Spinach and Almond Pesto, paired with Chickpeas and Oranges.
Heart-Healthy Benefits Include:
• Oranges are a great source of fiber and potassium.
• Mussels are high in omega-3 fatty acids.
• Almonds help keep blood vessels healthy, reducing heart disease risk.
• Greek yogurt offers twice the protein of traditional yogurt.
• Chickpeas are high in magnesium and potassium.
Try this delicious meal at Half Moon or using the recipe below.
 
Steamed Mussels with Spinach & Almond Pesto, Chickpeas and Oranges
Makes 2 entrees or 4 appetizers
Sauce
4 oz. Spinach – washed
2 Tbsp. Chopped parsley
2 Cloves garlic – chopped
0.75 oz. Toasted Almonds – chopped
3.5 oz. Olive oil
1 Orange – zested, (segments and juice reserved)
1/8 tsp. Chili Flakes
1/8 tsp. Za'atar spice blend
1.75 oz. Plain Greek yogurt
Salt to taste
Dish
2 lbs. Mussels – cleaned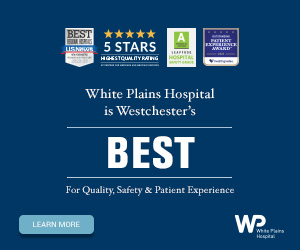 4 oz. Canned Chickpeas
4 Tbsp. Water
1 Orange – segments and juice from above
Instructions
1. Place all the sauce ingredients except the yogurt into a food processor.
2. Blend until everything is combined.
3. Add the yogurt and mix enough to combine. Check seasoning.
4. Preheat a large pot or sauté pan.
5. Add mussels, chickpeas and 4 Tbsp. of water.
6. Cover with a lid until the all mussels have opened.
7. Remove the lid and add in the sauce so it combines with all the cooking liquid.
8. Pour everything into a large serving bowl and sprinkle the orange segments on top.
Notes:
• It's great to serve alongside some thick-sliced crusty bread for mopping up the broth.
• Be careful when seasoning — there is a natural amount of brininess from the mussels already. Season lightly and you can add more at the end if needed.
Half Moon is located at 1 High Street in Dobbs Ferry, NY. For reservations, visit halfmoonhudson.com or call (914) 693-4130.