Scarsdale Broker Sells Brooke Astor's Estate
Details

Category: Real Estate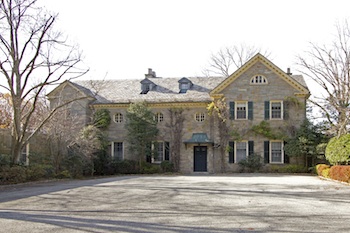 Tracy Isaacs, an associate broker in Coldwell Banker's Scarsdale office recently completed the sale of Holly Hill, the country estate of the late Brooke Astor. Astor was a prominent philanthropist and socialite who was often referred to as the Queen of New York. She died in 2007 at the age of 105. The selling price of the estate was $6,450,000 and Isaacs represented the buyer in the transaction.
The 64.5-acre estate in Briarcliff Manor features a spacious 1927 stone mansion that overlooks formal English gardens and lush green lawns. The 10,888-square-foot home, designed by noted architect William Adams Delano, includes 13 bedrooms, 9 full bathrooms, two half bathrooms, six marble fireplaces and indoor and outdoor pools.
The home has an elegant marble foyer, 42-foot-long parquet-floored drawing room, a sunroom, and a beautiful library.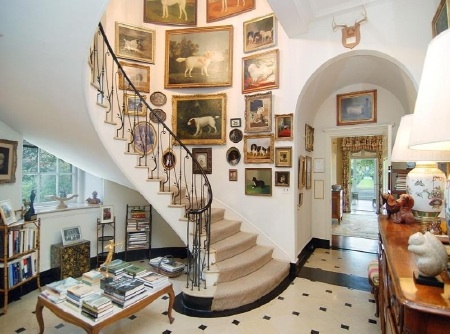 Other rooms include the photograph-covered Memory Room; the Cardinal's Room with telegrams from the Vatican on the wall and a huge master suite.
Additional property features include a four-bedroom gardener's cottage, a chauffeur's apartment atop a five-bay carriage house, an ancient pump house, barn with a three-car garage, a small museum, greenhouse, root cellar, pet cemetery, cutting gardens and something called the Love Temple.
According to Isaacs, "This is truly a magnificent estate and it has been my honor to represent my buyer-clients in this transaction. My clients appreciate the unique opportunity of owning this exceptional property. I know they will be very happy in this extraordinary home."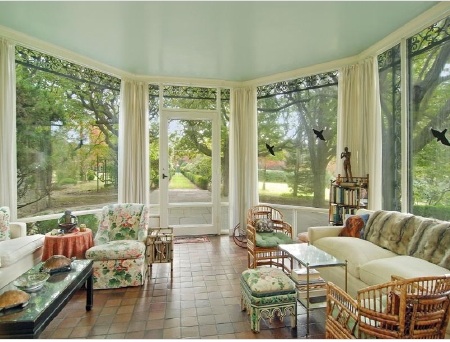 Isaacs is a top-producing associate broker who has consistently been recognized over the years with the following awards: Coldwell Banker International President's Circle, Coldwell Banker® International Diamond Society, and Coldwell Banker International Sterling Society. These distinguished honors have put Isaacs in the top tier of approximately 90,000 sales associates worldwide in the Coldwell Banker® system. Tracy attributes her sales success to her follow up skills, determination and enthusiasm. A savvy communicator and tough negotiator she always works hard on behalf of her clients and posses an intimate knowledge of the local real estate market.
Tracy and her husband have been residents of Westchester since 1998. She is the proud mother of boy/girl twins. As a parent, she is very active in the local schools whether chairing fundraising committees or running district wide programs. Philanthropically, Tracy is a member of the committee for the Wines of the World event that raises money for the Maria Ferrari Children's Hospital at Westchester Medical Center.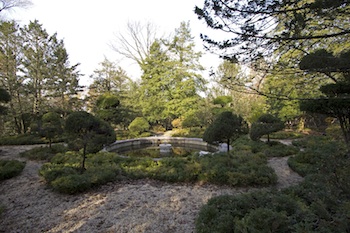 "This notable sale is a reflection of Tracy's skills and dedication to her clients," said Linda Roth, managing broker of the Coldwell Banker Residential Brokerage Scarsdale office, which has been recognized as a top office nationally, regionally and locally. "This is a significant achievement for Tracy, and we are so proud that she is a part of the Coldwell Banker team."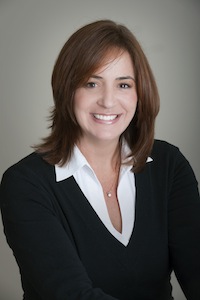 Tracy Isaacs
Cell: 914 462-1027
Office: 914 723-3340 X 333
Tracy.Isaacs@cbmoves.com
www.TracyIsaacs.com
------------------------------------------------------------------------------------------------------------------------------------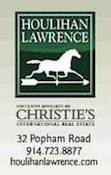 Featured Listing: 71 Round Hill Road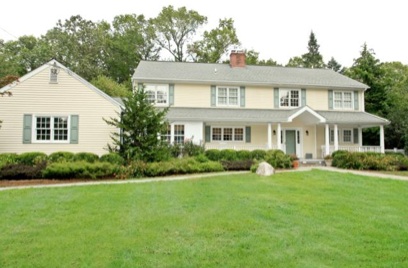 Country Colonial with inviting front porch welcomes you into this special home. Elegant family room with fireplace, built-ins and door to deck, leads into the new kitchen with generous work, storage and dining areas, top-of-the-line appliances, granite counters and mudroom. Luxury master suite with office. Edgemont. List Price: $1,595,000.  Learn more here :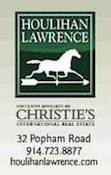 Featured Listing: 19 Innes Road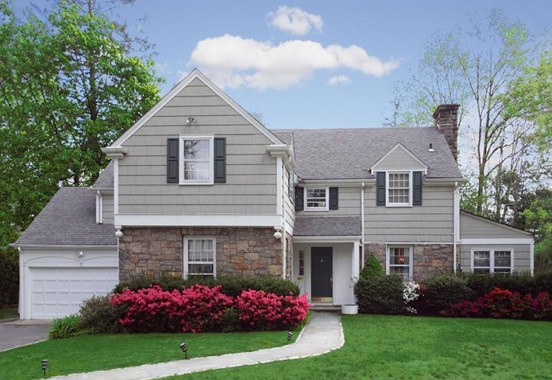 Elegant and impeccable five bedroom Colonial on tranquil half acre with in-ground Gunite pool with new retractable pool cover. Finely appointed living room and dining room. Renovated kitchen/family room addition with French door to patio and pool, first floor bedroom/bath. Master suite with marble bath, large lower level playroom. Exquisitely appointed throughout. List Price: $1,795,000. Learn more here:
Real Estate Report for 2011: Steady Sales in Scarsdale, Declines in Edgemont
Details

Category: Real Estate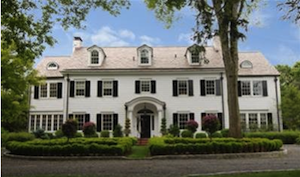 Scarsdale residential real estate sales held steady in 2011 from the prior year for single-family homes, condominiums and cooperatives which was good news for buyers and sellers. Edgemont real estate sales volume declined 25% from the comparable period accompanied with price decreases of single-family homes.
Market indictors in Scarsdale illustrate a consistently competitive market for both buyers and sellers and a desire to maintain or increase sale pricing and volume. Overall sales volume was slightly up in 2011 as was the average price for a single family home. Mixed sales results in Edgemont are indicative of a buyer's market opportunity at the moment due to decreasing prices and lower demand.
Mark Nadler, President and Principal Broker of Prudential Centennial Realty, said "Buyers seem to be finally hearing what all the "experts" have been saying for at least the last year, "There has never been a better time to buy real estate." As consumer confidence rises, we eagerly anticipate the spring market and swell of listings and buyers that appear to pursue them. Navigating through complex market conditions requires skill and experience and choosing the Realtor to represent you becomes the most important decision affecting the sale or purchase of your home or investment."
Mitchell Steinberg, a 25-year veteran of the residential mortgage business, is equally optimistic about the overall 2012 real estate market. "Economists predict that interest rates will be low for at least another 18 months. This allows purchasers of primary, vacation and investment residences to lock in historic low rates and have significantly more purchasing power than prior years. 30 year jumbo fixed rates are in the low 4% range up to 2 million dollars. The U.S. government also increased the FHA loan limits in the NY Metro area. Homebuyers for primary residences can finance up to 96.5% of the value of the residence up to a loan amount of $729,750."
Scarsdale Sales Stats
In total, 199 single-family homes sold in the Scarsdale school district in 2011 remaining consistent with the prior year.

The number of homes sold by neighborhood was highest in Heathcote (49). However, Greenacres (45) and Fox Meadow (43) saw the biggest increases in number of homes sold over the prior year. Edgewood (36) had a slight drop in number of homes sold and Quaker Ridge (26) had the largest decrease from 2010.

The average selling price rose 3% in 2011 ($1,485,872) from 2010 ($1,442,018) for a 5 bedroom/4 bath home. The average Days on Market (DOM) at 177 is slightly less than the DOM in 2010.

The minimum selling price was $320,000 for a short sale 1922 cottage, 2 bedroom/1 bath on 0.192 acres, in Quaker Ridge. The maximum selling price was $10,884,000 for a 2006 Heathcote Estate, 7 bedroom/6.3 baths with pool and tennis court on 2.540 acres. 42 properties, or 21%, sold for $2,000,000 and above, a 3% gain over the corresponding period last year. 88 properties, or 44%, sold in the range of $1,000,000 - $2,000,000. 69 properties, or 35%, sold below $1,000,000 with volume consistent from the comparable period last year.

Condominium sales at Christie Place in downtown Scarsdale were robust with eight transactions and the building is sold to capacity with the exception of a one bedroom coming on the market shortly, according to Doug Smolev, Director Sales & Marketing, Ginsburg Development Companies. He said "we had an amazing first half 2011 with a huge increase in demand as the market picked up and we could have started a wait list but we sold out."

Cooperatives sales at Chateaux Circle remained steady year to year.
Home values going forward will also be affected by the tax revaluation process, adopted by Scarsdale village board resolution in 2011, committing to a reassessment of all properties at market value. A request for proposals seeks a March 2012 start, affecting the 2014 tax rolls and 2015 budget. The last comprehensive revaluation in Scarsdale was in 1969.
Edgemont Sales Stats
The total number of single-family homes sold in the Edgemont school district decreased by 21% in 2011. 49 homes sold in 2011 versus 62 in 2010.

Sales were highest in Greenville (28) followed by Seely Place (21).

The average sale price fell 18.2% in 2011 ($1,039,000) from 2010 ($1,270,875) for a 4 bedroom/4 bath home. The average Days on Market (DOM) at 186 is consistent with the prior year.

The minimum selling price was $375,000 for a tear-down 1962 raised ranch, 5 bedroom/2.1 bath on 0.41 acres. The maximum selling price was $3,000,000 for a 1997 colonial estate, 7 bedroom/8.2 baths with pool on 2.857 acres.

3 properties, or 7%, sold above $2,000,000 as compared with 7 properties, or 11% of sales, in 2010. 18 properties, or 37%, sold in the range of $1,000,000 to $2,000,000 as compared with 45% of properties in 2010. 27 properties, or 56%, sold below $1,000,000 with volume in this price consistent from the comparable period last year.

The average cooperative sale price for 2 bedroom/1.5 baths was $237,711 consistent with 2010. However, total sales volume for sold cooperatives decreased 41%. Sales of condominiums were consistent year to year.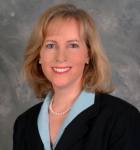 Information provided by Angela Manson, licensed real estate salesperson with Prudential Centennial, Scarsdale. Manson volunteers with local civic organizations and often writes about the community. She welcomes and assists buyers and sellers in Scarsdale and neighboring communities at amanson@prucentennial.com or 914-420-9878, www.scarsdalebesthomes.com. Statistical information gathered from Empire Access Multiple Listing Service.
Mitchell Steinberg, private mortgage banker, may be reached at 914-251-8141 or mitchell.steinberg@wellsfargo.com.
Pictured at top: 2 Normandy Lane, Scarsdale, sold for $5,250,000 on 5/24/11
-----------------------------------------------------------------------------------------------------------------------------------------------------------------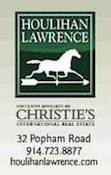 Featured Listing: 331 Old Colony Road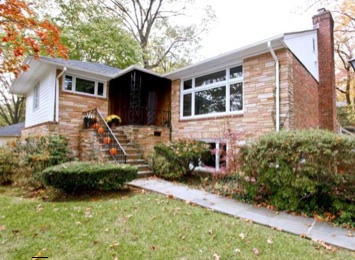 Set on .40 acre, this lovely four bedroom Ranch offers many upgrades including new roof, boiler and sprinkler system. Highlights include a kitchen with skylight and breakfast area that adjoins with the family room offering cathedral ceiling and access to the decks and yard. Finished 1400 square foot lower level. List Price: $849,000
Learn more here: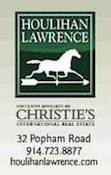 Featured Listing: 20 Taunton Road East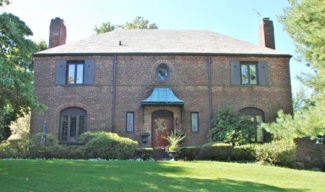 Nestled on a cul-de-sac, this Crane Berkley home is the epitome of classic elegance. Exquisite features include a two-story grand stairway, three fireplaces and granite chef's kitchen with professional appointments. List Price: $1,600,000
Learn more here:
The View from Edgemont and Some Big Home Sales
Details

Category: Real Estate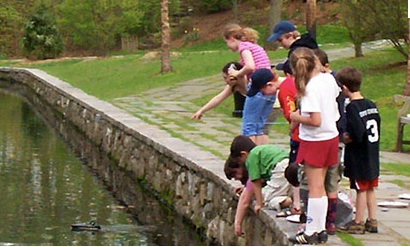 The Edgemont real estate market has gotten some bad press lately but Caryn Balamaci, an Associate Broker with Coldwell Banker Residential Brokerage in Scarsdale, says that the Edgemont real estate market is actually doing well. There have been approximately 45 sales of single-family homes this year, with another 11 under contract awaiting closings, along with 23 coop sales. In comparison there were 62 single-family home sales in 2010 and she predicts that the forecast for 2012 looks good. She expects a strong market in the spring. Right now there are 64 homes for sale in Edgemont with the lowest priced at $550,000, a great price to get into your own home in an excellent community. It is a buyers' market and great deals are everywhere.
What do new buyers tell Caryn when they first meet to start the home search? First of all, they are looking for a home in a decent school district with easy proximity to the train station. New buyers tend to like Edgemont and Scarsdale because of its quick commute into Manhattan via Metro North. Caryn suggests that her prospective buyers tour the neighborhoods, study the area school districts, and contact the principals of the schools to speak to them directly. Caryn finds that most buyers are extremely well-educated (a huge change from 10 years ago). They have done a good deal of research online before they even meet with her, and it is a school district, not a town or village, that is their number one priority.
Of course, it is a tough economy and the real estate market everywhere has been affected. Lending is tougher so some buyers are having a harder time getting a mortgage. But the market is certainly not "dead" and the rental market is doing especially well. Many sellers put their homes on the market to sell but are also willing to consider a two-year rental (with the hope that in two years, the market will be stronger for sellers and they will get a better price for their home.) Right now, the rental market is very strong with limited rentals available. Another reason that rentals are popular is because the job market is very uncertain and the chance of losing one's job is a factor. Therefore, more cautious customers might opt to test the community in a rental instead of taking on a jumbo mortgage.
Specifically when buyers ask resident and realtor Caryn Balamaci about Edgemont she tells them that the community is built around the schools. She describes the schools as a "small, nurturing environment." She and her family have met wonderful people in Edgemont whom she calls lifelong friends. Of course taxes are high here; a byproduct of life in the suburbs—and Westchester County is not an exception. Caryn does tell potential buyers that if the property taxes appear to be too high for the market value of the prospective home, they should consider grieving those taxes during the two-week period in June with the Town of Greenburgh.
So is Edgemont still a great place to live? Absolutely! With approximately 40% of households categorized as family households and a low residential turnover (about 11% annually), it is a great family neighborhood where families are proud of their community and schools. Neighbors look out for each other's homes and everyone seems to know everyone else. Teachers care about their students and it is common to see elementary school teachers show up at the high school's theater productions to support their former students. What more can anyone ask for? As for my experience, the small school size was very important to me when looking for our first house in the mid 1990s. I think that was the ultimate deciding factor for us. We moved here in 1995 and are very happy that we did.
-------------------------------------------------------------------------------------------------------------------------------------------------------------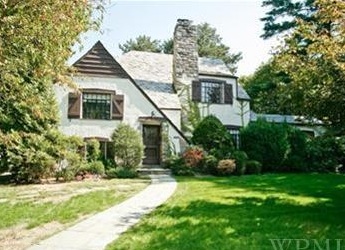 Home Sales: 3 Tyler Road: Heathcote Tudor with over 3,200 square feet of living space on over 1/3rd acre of level private property. Five bedrooms, four baths and a flexible floor plan offers room for everyone to enjoy. New kitchen in 2010! Expansion possibilities. Ideal location within walking distance to elementary school, parks and playgrounds.
Sale Price: $982,888
Real Estate Taxes: $29,613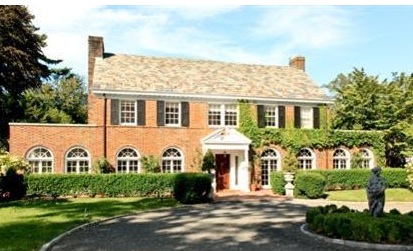 37 Morris Lane: Magnificent red brick colonial on over one acre in a beautiful, private and serene setting with lovely plantings, brick patio and pool. Located in the heart of Murray Hill, this home has exquisite moldings and paneling throughout. 5 bedrooms, 4.5 baths. Kitchen with marble countertops and stainless steel appliances. Fabulous home for family living and entertaining. Walk to schools and shops.
Sale Price: $3,245,000
Real Estate Taxes: $53,870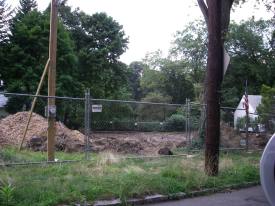 53 Paddington Road: Fabulous new construction located in prime Fox Meadow location. This 6 bedroom 5 1/2 bath center hall colonial has all the amenities for today's modern lifestyle including mud room, 2nd floor laundry, backstairs, en suite baths, walk-in closets, and 9 ft ceilings. 6000 square feet of living space including 1,700square foot finished walk-out basement with bedroom and full bath.
Sale Price: $2,400,000
Real Estate Taxes: TBD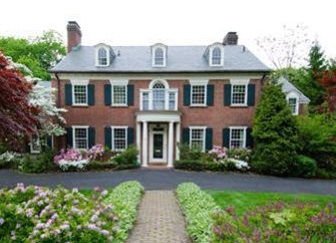 45 Church Lane: Exquisite 1920's Georgian Colonial designed by Master Architect William Bottomley. This Fox Meadow masterpiece has been meticulously renovated & offers 7 bedrooms,4 1/2 baths on over 1/2 acre w/magnificent pool.Easy 5 min walk to Scarsdale shops & NYC train.Sweeping circular drive welcomes visitors.Gorgeous period details incl high ceilings,3 fireplaces,exquisite moldings,arched windows,lovely stone veranda for elegant entertaining,professional chef kitchen w/custom cabinetry.
Sale Price: $2,200,000
Real Estate Taxes: $40,478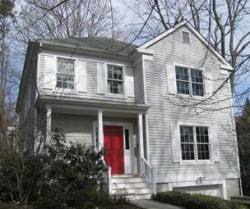 197 Lyons Road: Sun-filled, young colonial overlooking park is just minutes to commuter bus and elementary school. This inviting home's many features include oak floors, open floor plan, crown and dentil molding, eat-in kitchen opening to family room with fireplace, deck, spacious bedrooms, mastersuite with custom closets.  New furnace 2010.
Sale Price: $930,000
Real Estate Taxes: $22,732
---------------------------------------------------------------------------------------------------------------------------------------------------------------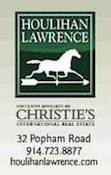 Featured Listing 5 Carstensen Road: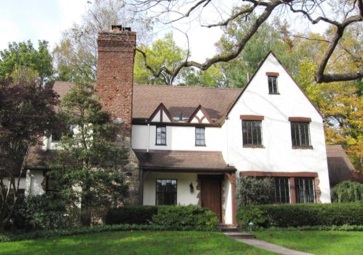 Enchanting, sun drenched, five bedroom Collet-built Tudor on half acre in Fox Meadow. Hardwood floors, cook's kitchen, living room with stone fireplace, nine-foot ceiling and floor-to-ceiling window facing gorgeous gardens. Stone patio abuts private grounds with fish pond. Walk to Village, train and high school. A gem. Learn more here :

List Price: $1,495,000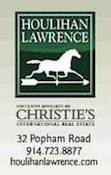 Featured Listing 14 High Point Lane: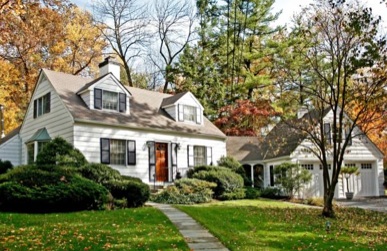 Charming Colonial ideally located on a beautiful cul-de-sac, on an expansive acre. The property is highlighted by perennial gardens, specimen shrubbery, stone fountain and slate patio. Wonderful four-bedroom home boasting many renovations throughout. The perfect home for gracious living and entertaining. Learn more here:

List Price: $1,350,000
Year End Sales in Scarsdale and Edgemont
Details

Category: Real Estate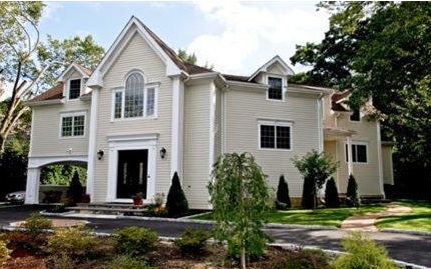 There seems to be no end to the sales in 2011. Here are this week's closings, including three sales in Edgemont. 1 Thomas Street: Rebuilt Colonial on quiet street in Edgemont. Superb craftsmanship, open floor plan and many unique details. New kitchen, baths, electric, plumbing and windows plus three-zone heat and air conditioning. Green and Energy Star Home, 24' ceiling in entry, 9 ' ceilings on first floor. Second floor laundry and lower level gym. Exquisite architectural details with wonderful light-filled spaces.
Sale Price: $1,360,000
Real Estate Taxes: $29,097
13 Lebanon Road: 3,600 square foot renovated Colonial with great layout in private setting. Living room with fireplace, dining room, large kitchen with breakfast area and family room.. Large master bedroom with new bathroom.. Basement playroom with door to back yard and 2000 bottle refrigerated wine closet.
Sale Price: $1,230,000
Real Estate Taxes: $31,767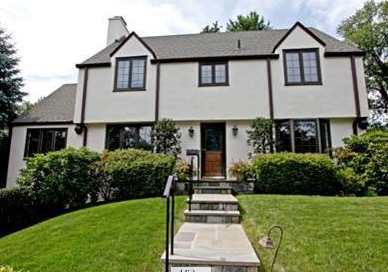 14 Robin Hill Road: Fully updated Edgemont Tudor with great layout and space. Living room with fireplace and French doors to covered patio, family room, formal dining room, large new eat-in kitchen., Large master bedroom with cathedral ceiling and ultimate master bath plus three family bedrooms with updated hall bath.
Sale Price: $1,095,000
Real Estate Taxes: $27,631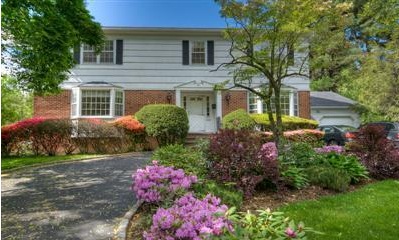 10 Crossway: Completely renovated Center Hall Colonial situated on a corner lot with circular driveway in Heathcote. Redesigned gourmet kitchen with stainless steel appliances, granite and eat-in center island. All bedrooms are oversized with abundant closet space. Refinished hardwood floors throughout entire home, Master bath with Jacuzzi, and family room with fireplace.
Sale Price: $875,000
Real Estate Taxes: $19,740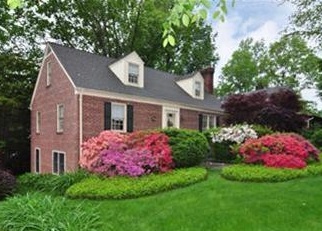 128 Glendale Road: Charming Williamsburg feel to this immaculatehome. Freshly painted inside and out. Six-year old roof, deck, patio and walkway and glorious landscaping with level backyard. One block walk to Edgemont elementary school and playground. Walk-out finished basement with fifth bedroom andfull bath is perfect for au-pair or office.

Sale Price: $627,500
Real Estate Taxes: $17,320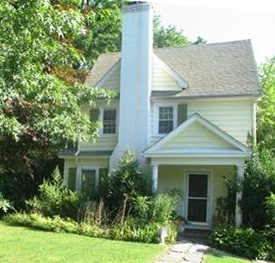 63 Carmen Road: Sunny 4 bedroom Colonial. Wonderful location. Walk to park and elementary school. Lovely home featuring updated kitchen, two full baths, arched entryways, wood burning fireplace, hardwood floors, wonderfully proportioned rooms, and deck. Driveway can park 3 cars. 4th bedroom can be used as a den or study.
Sale Price: $457,000
Real Estate Taxes: $13,079
-------------------------------------------------------------------------------------------------------------------------------------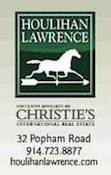 Featured Listing: 58 Greenacres Avenue: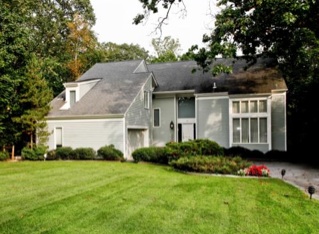 A soaring two-story entry and gleaming hardwood floors welcome you into this contemporary Colonial. Features include a living room with cathedral ceiling, step-down family room with fireplace and deluxe kitchen with center island. Back stairway to second floor master suite with two walk-ins and luxury bath. Learn more:

List Price: $1,649,000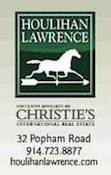 Featured Listing

: 145 Old Army Road: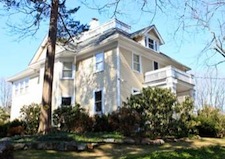 Enjoy the charm and character of yesteryear but all the comfort and amenities of today's modern living. Situated on nearly an acre property with sparkling pool and separate guesthouse, this 5,000 square foot residence has been completely renovated and meticulously maintained. Learn more:
List Price: $1,525,000
December Sales
Details

Category: Real Estate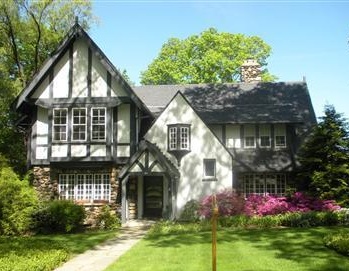 Sales continue to dribble in, perhaps due to very reasonable interest rates and flexible sellers. Here are some recent closings: 5 Walworth Avenue: Wonderful Greenacres Tudor with many charming features. French doors, wood paneled library, family room, ceiling moldings, gourmet kitchen with commercial stove, granite countertops and Sub Zero refrigerator. Wrap around deck. Level fenced-in yard. Beautifully landscaped.
Sale Price: $1,225,000
Real Estate Taxes: $26,073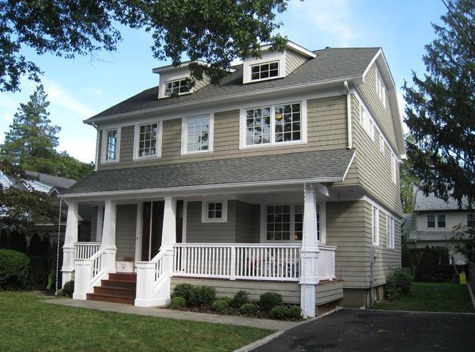 180 Bell Road: Unique craftsman style colonial custom built by its owner, a local builder. Every attention to detail has been met. Custom moldings, windows, doors, Stickley style columns, cabinetry with hidden storage and secret panels throughout. Charming front porch and open floor plan. The modern cooks kitchen with center island has expansive views of the downstairs including deck, dining room and family area. The upstairs has four spacious bedrooms and new bathrooms.
Sale Price $975,000
Real Estate Taxes: $19,589

2 Rodney Road: Charming four-bedroom home near the Edgewood School.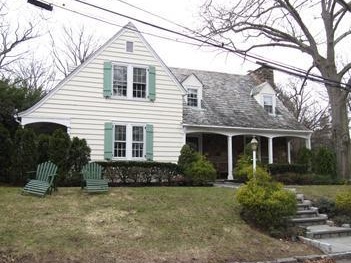 Sale Price: $753,000
Real Estate Taxes: $19,086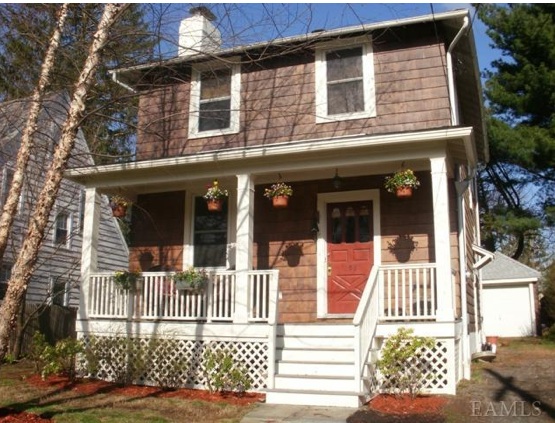 153 Webster Road: Updated home on quiet street. High ceilings, updated kitchen and powder room, plus new windows, roof, burner, wiring and refinished wood floors. Inviting front porch.
Sale Price: $535,000
Real Estate Taxes:$11,526
_________________________________________________________________________________________________________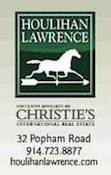 Featured Listing: 74 Clifton: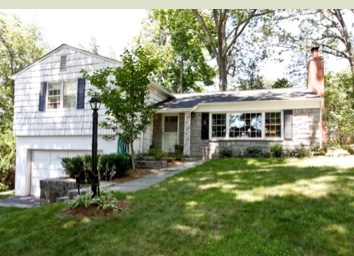 Charming, updated stone and shingle home. Many updates including: refinished wood floors throughout, new roof, new gutters, new kitchen with cherry wood cabinets, granite counters and stainless steel appliances. Renovated lower level family room and bathroom. Living room has new masonry fireplace and new picture window. Peaceful and private newly landscaped yard.
List Price: $749,000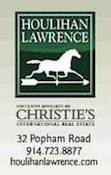 Featured Listing: 144 Lee Road :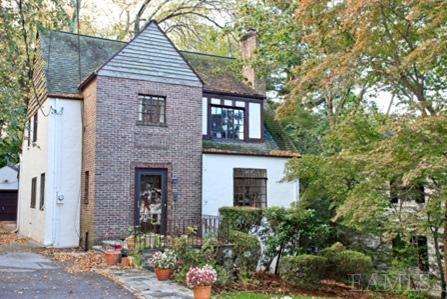 Move right in to this charming, updated stone and shingle home. Many updates including refinished wood floors throughout, new roof, new gutters, new kitchen with cherry wood cabinets, granite counters and stainless steel appliances. Renovated lower level family room and bathroom. Living room has new masonry fireplace and new picture window. Peaceful and private newly landscaped yard.
List Price: $735,000